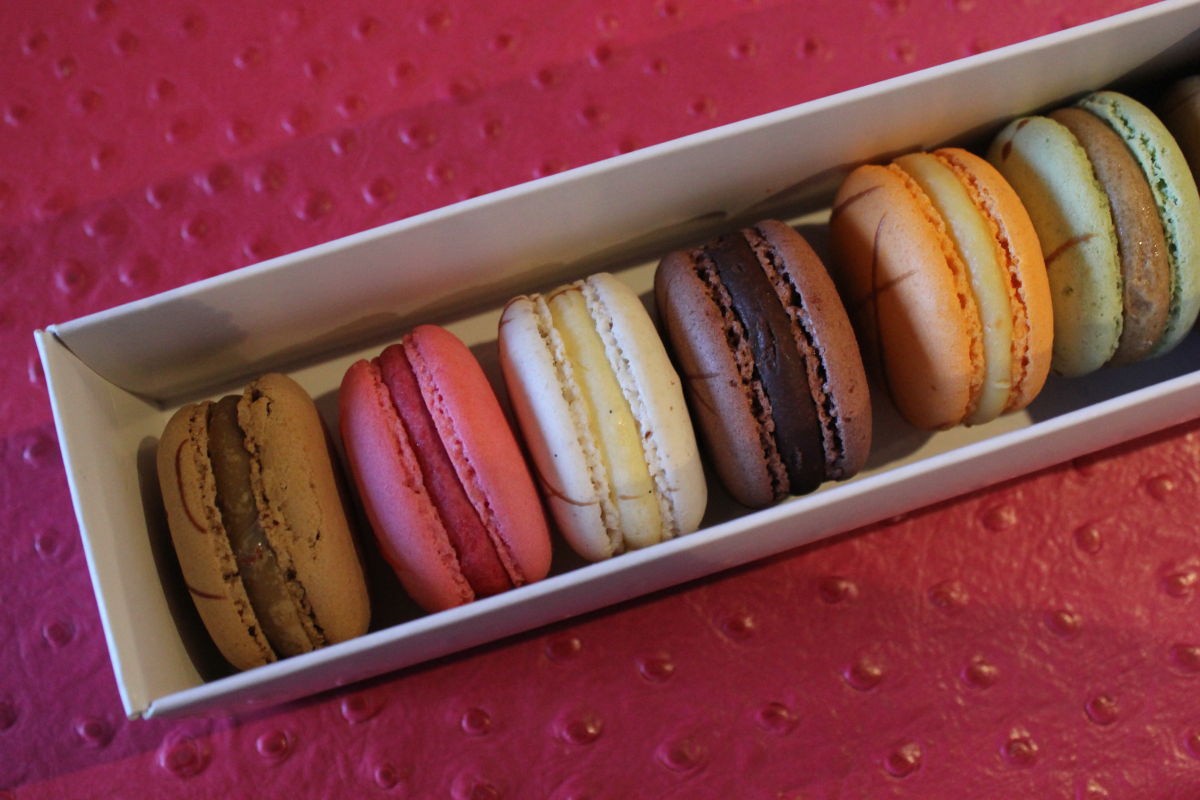 Family treats. These macarons were so delicious. The plain white box wasn't quite as glamorous as Laduree's pale green and gold one but the contents were very good and we really enjoyed all the flavours.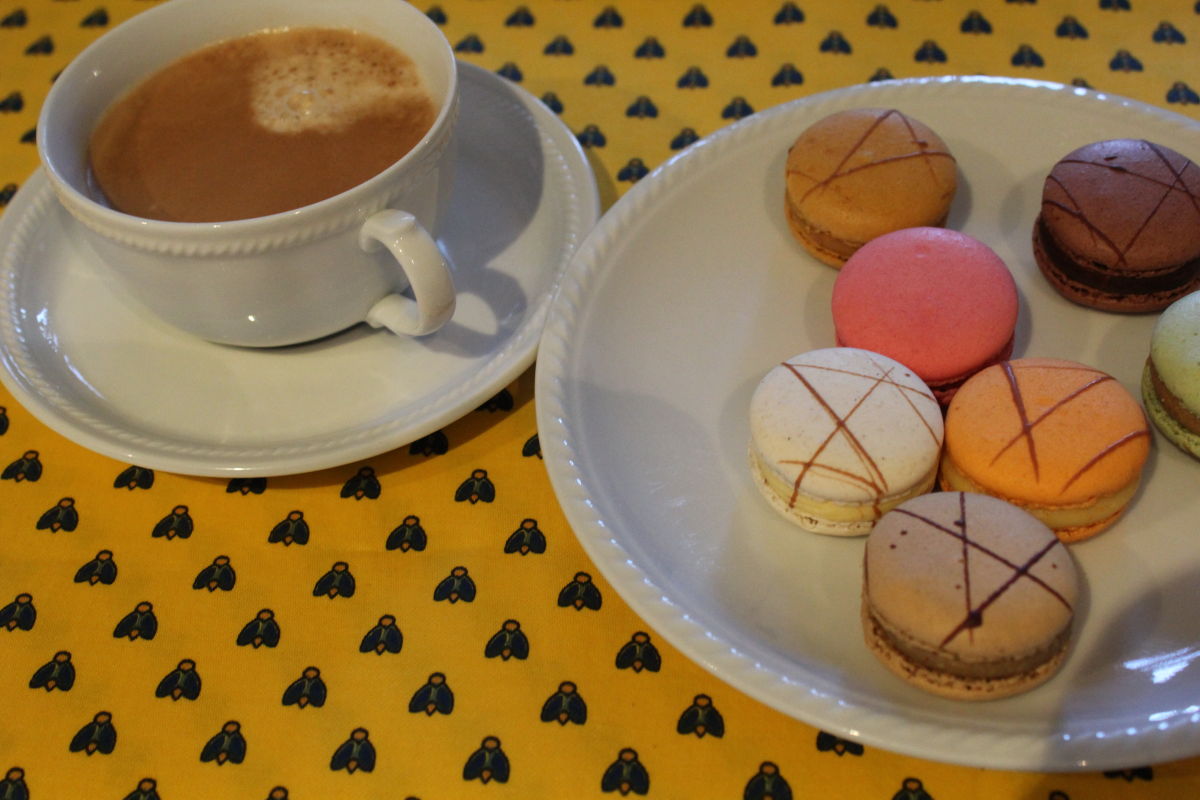 I've never tried making macarons but there's many recipes online if you want to try making them yourself. Macarons have a crunchy exterior and a melt in your mouth interior and are made from almond flour, egg white, and sugar and filled with butter cream, ganache or fruit curd.
A macaroon is a different biscuit and is based on coconut, plus egg white and sugar but no flour. It often sits flat with a pointy top and can be dipped in chocolate.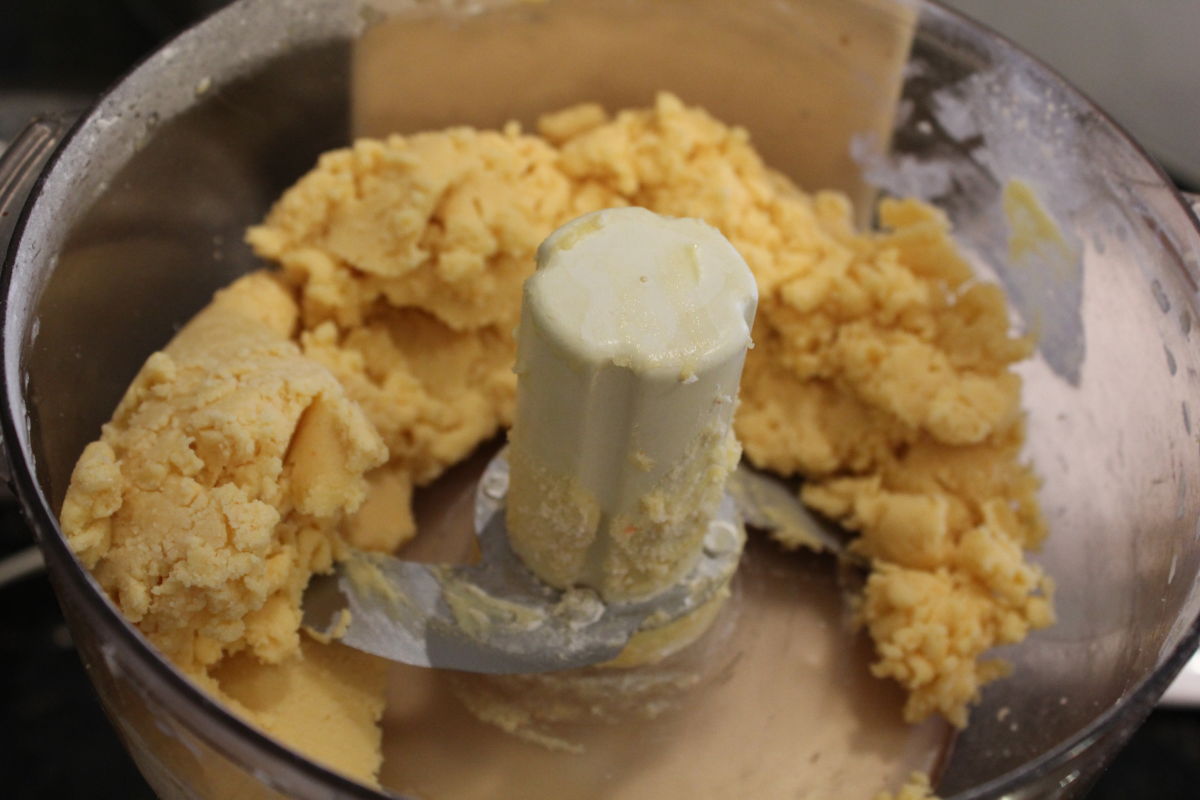 I've been making this recipe for Custard Buttons for years. They are always popular and are quick and easy to make. Some people call them shortbread and when I've glued them together with icing they've been called Melting Moments.
Process 125gm room temperature butter with 1/3 cup of icing sugar (powdered sugar), 1/4 cup custard powder and one cup of plain flour.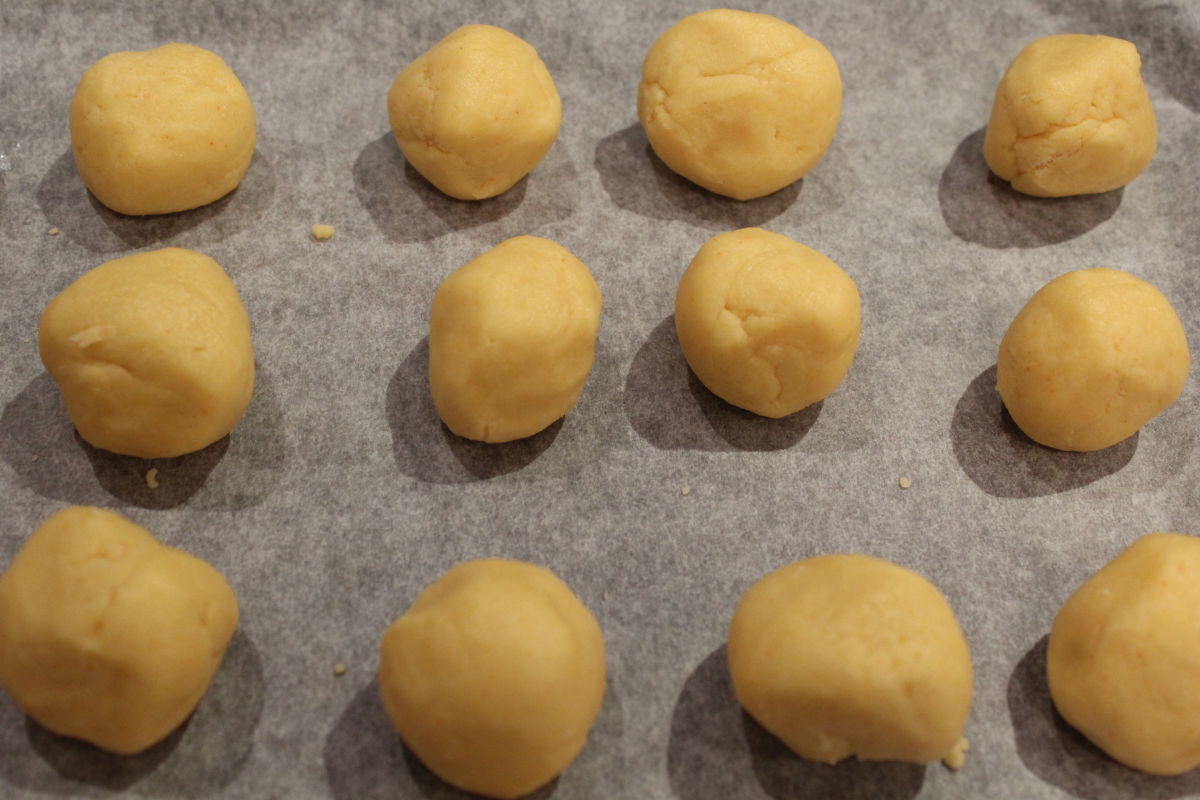 Then roll the dough into walnut size balls and place on baking (parchment) paper.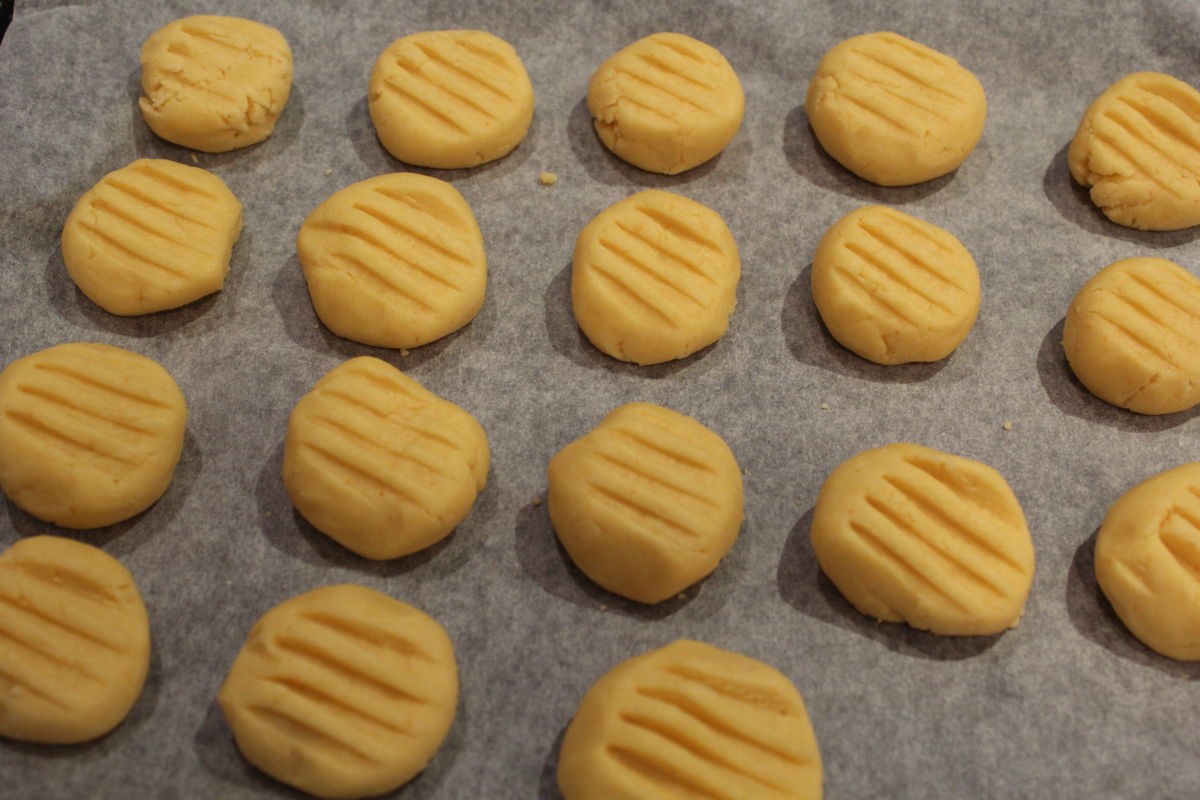 Press a fork on top of each ball to make a pattern. Cook in a 150C (300F ) pre-heated  oven for about 20 minutes. Leave to cool.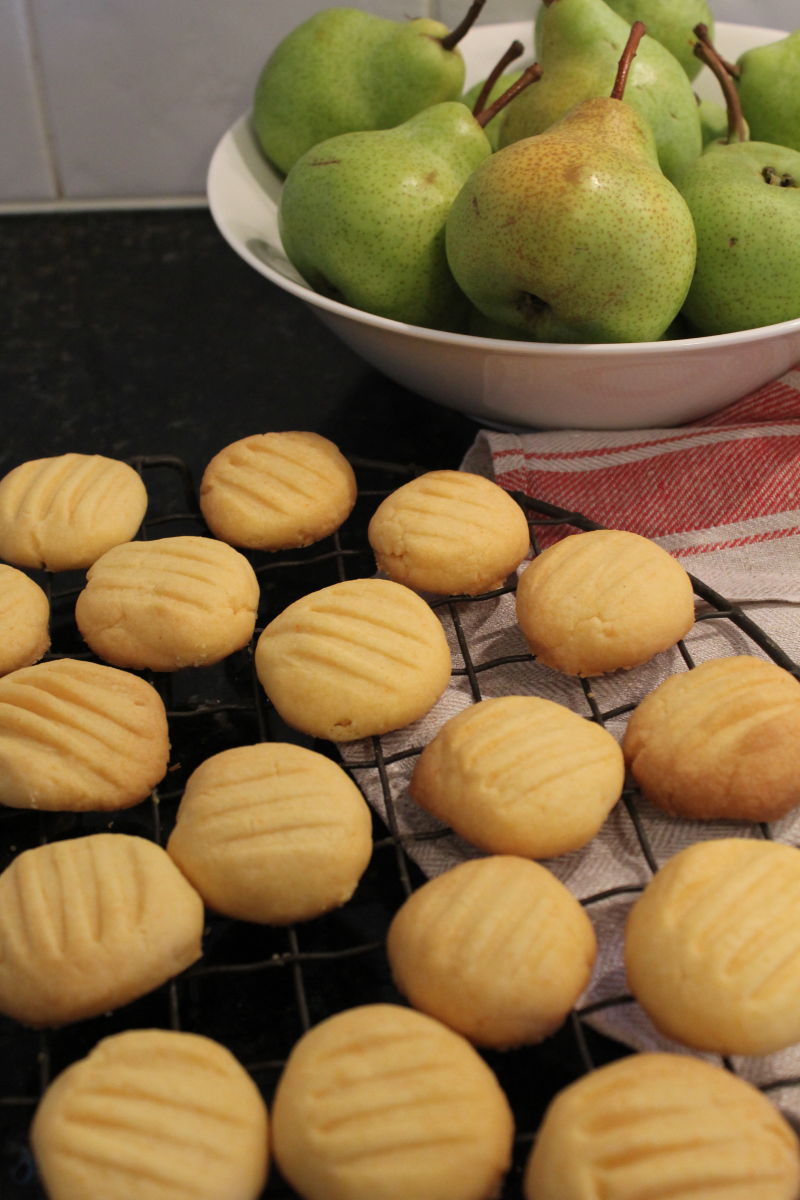 When the biscuits are ready they go slightly brown. They smell wonderful while cooking.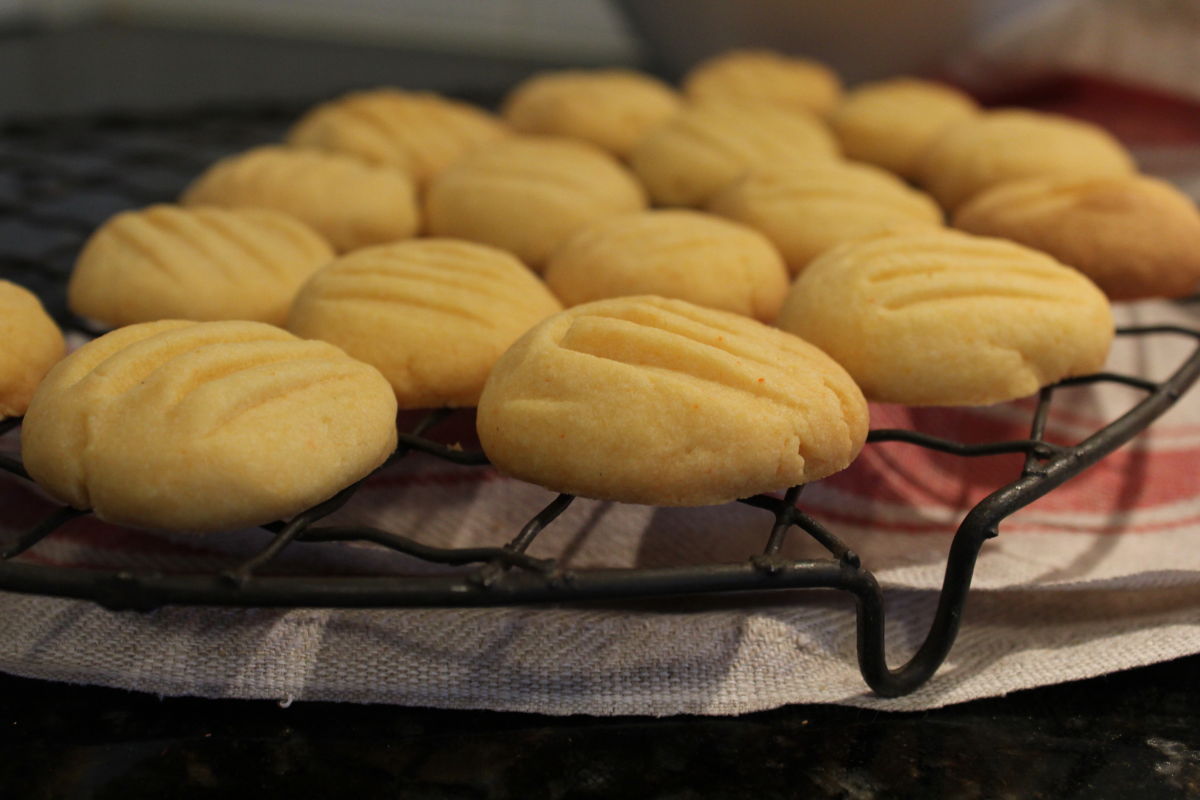 The biscuits are delicious with tea or coffee and keep well. I sometimes pack them in cellophane packets and put them in boxes as little gifts.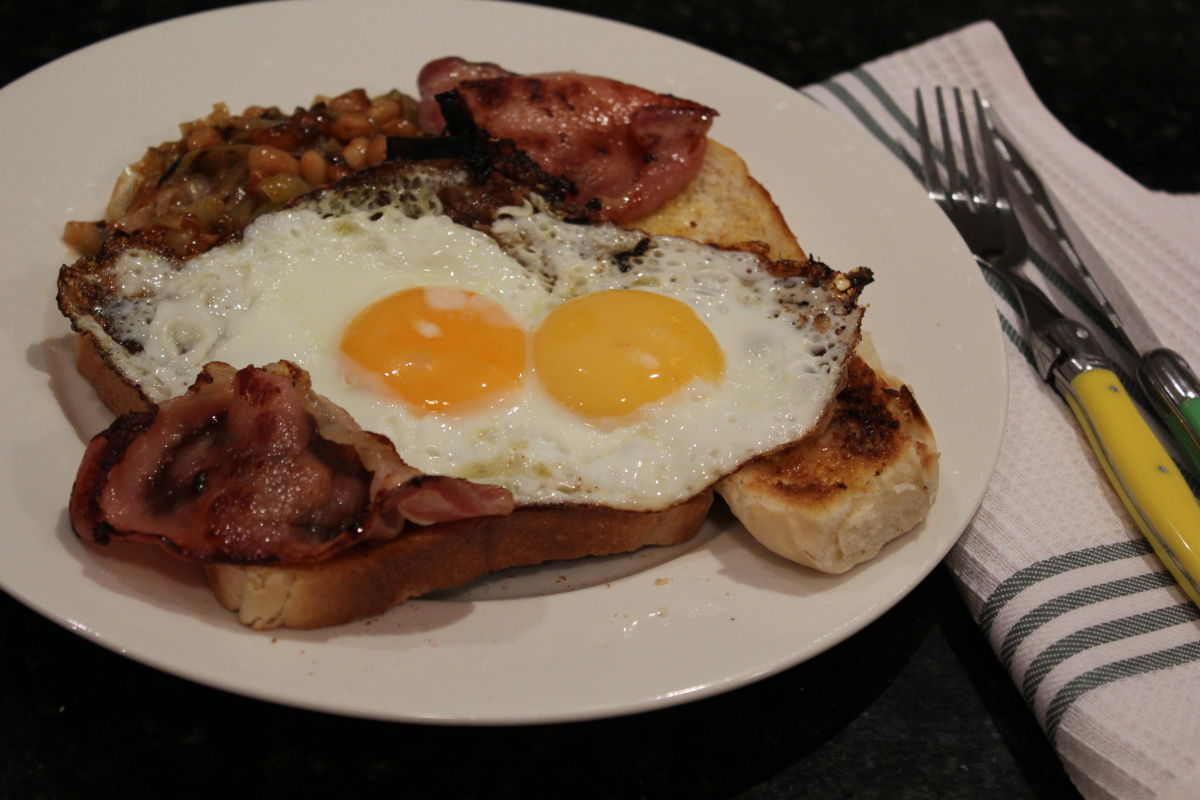 This is the quickest, easiest brunch or dinner. I sliced a leek very finely and when it was cooked, added baked beans. Meanwhile, I cooked two rashers of nitrate free bacon for each person, fried two eggs each and made two pieces of toast and served dinner within twenty minutes of starting the process. Bit different, but we loved it!
Today is Scrabble Day, so grab your triple scoring tiles and enjoy!