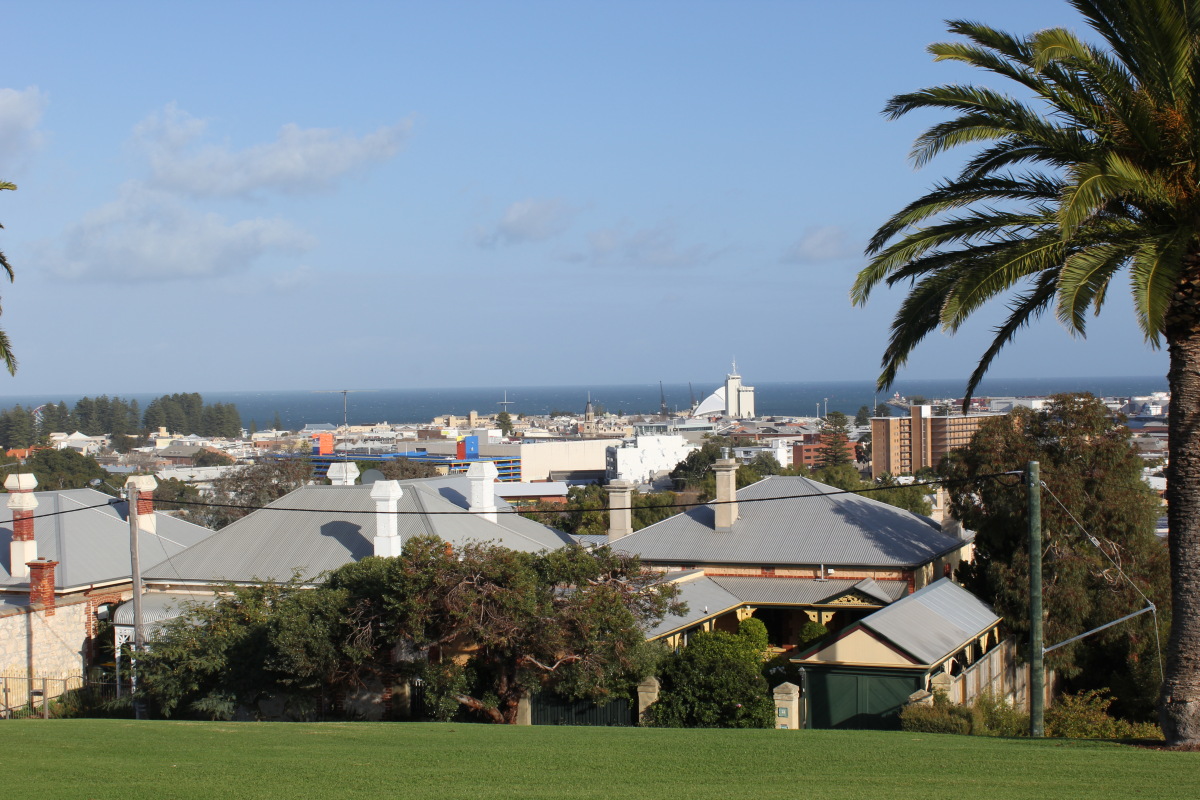 Fremantle is Western Australia's largest port city. It is on the coast where the Swan River meets the Indian Ocean. British settlement began here in 1829. This photo was taken from Monument Hill east of the city looking over the town centre. A war memorial was built here in 1928 to commemorate the losses in World War 1.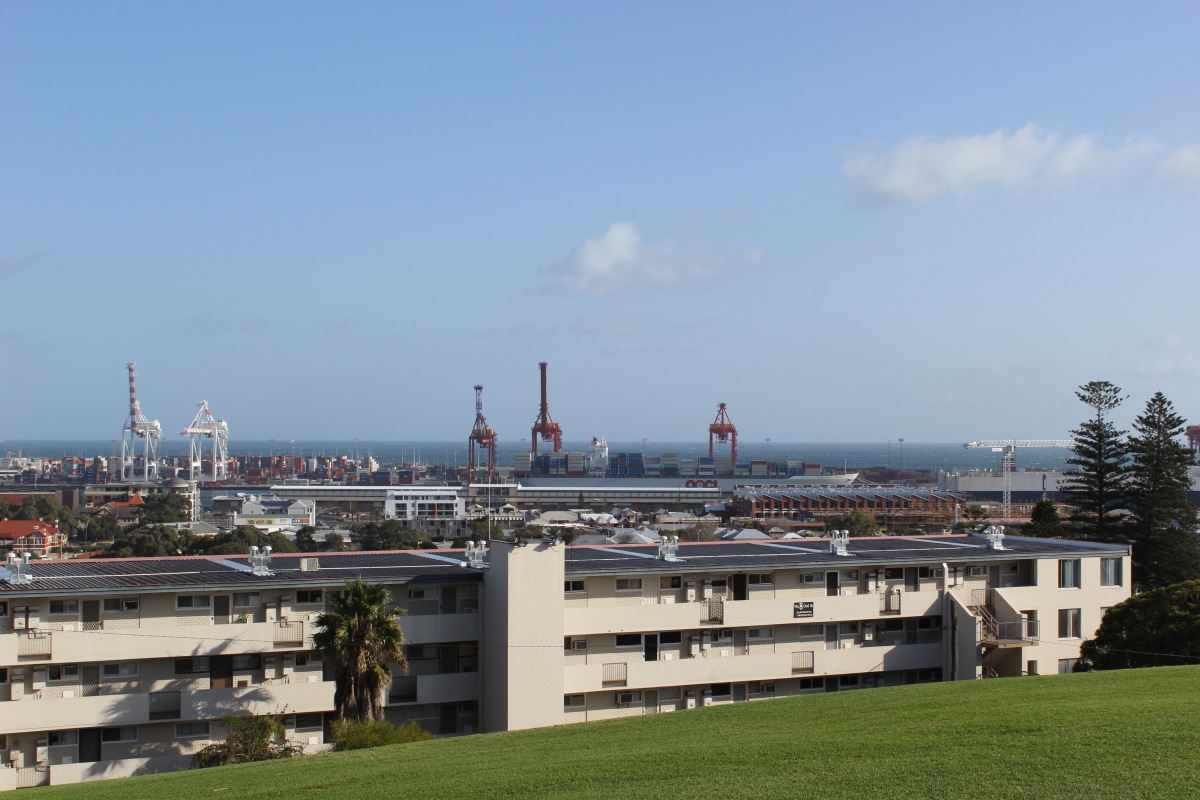 Also from Monument Hill overlooking the port.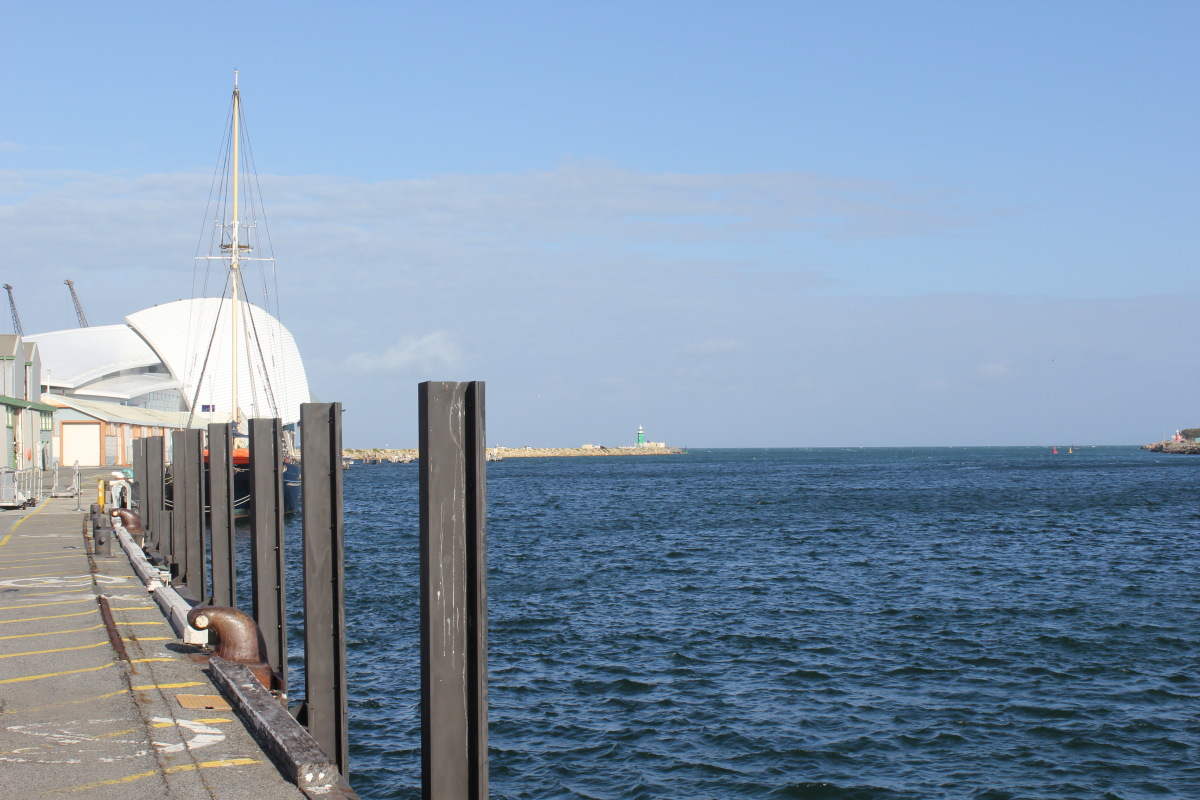 The Inner Harbour looking towards the Indian Ocean. To the left is the Maritime Museum.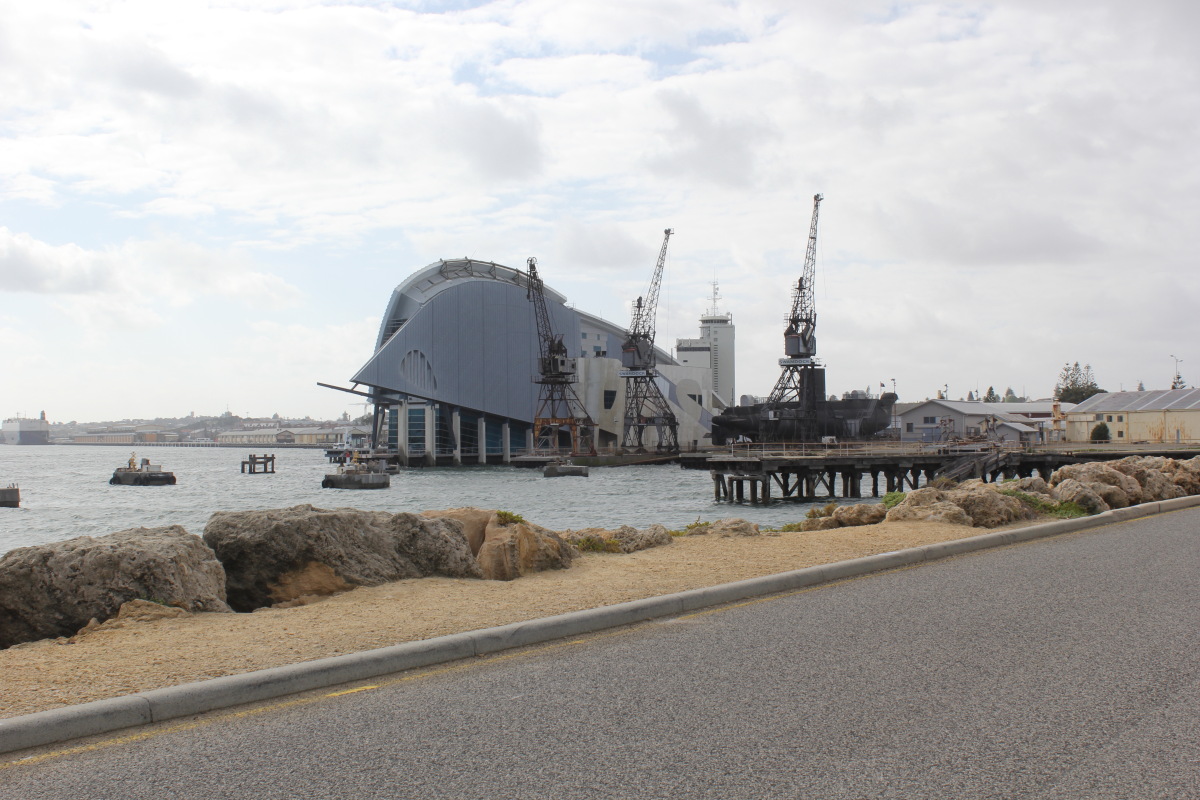 The Maritime Museum from the other side, showing the Ovens Class Submarine. This photo was taken during school holidays and the submarine tours were very popular.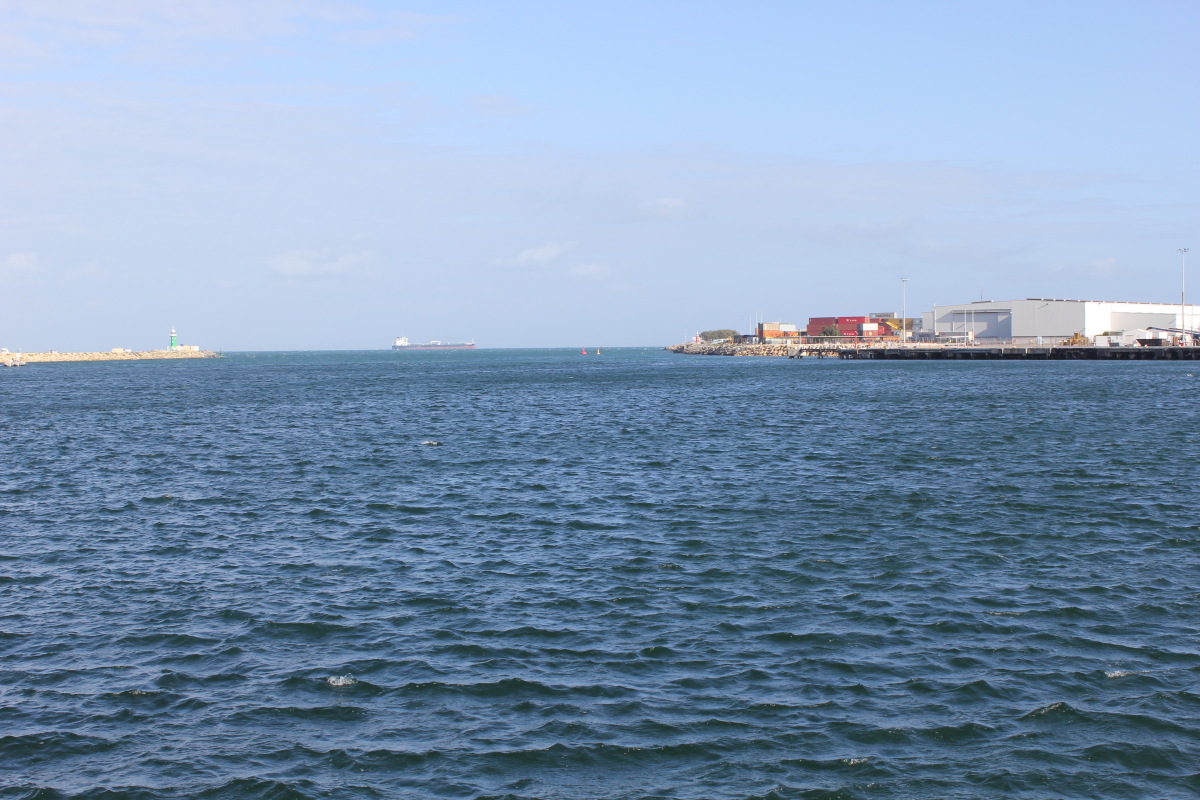 The Inner Harbour meets the Indian Ocean.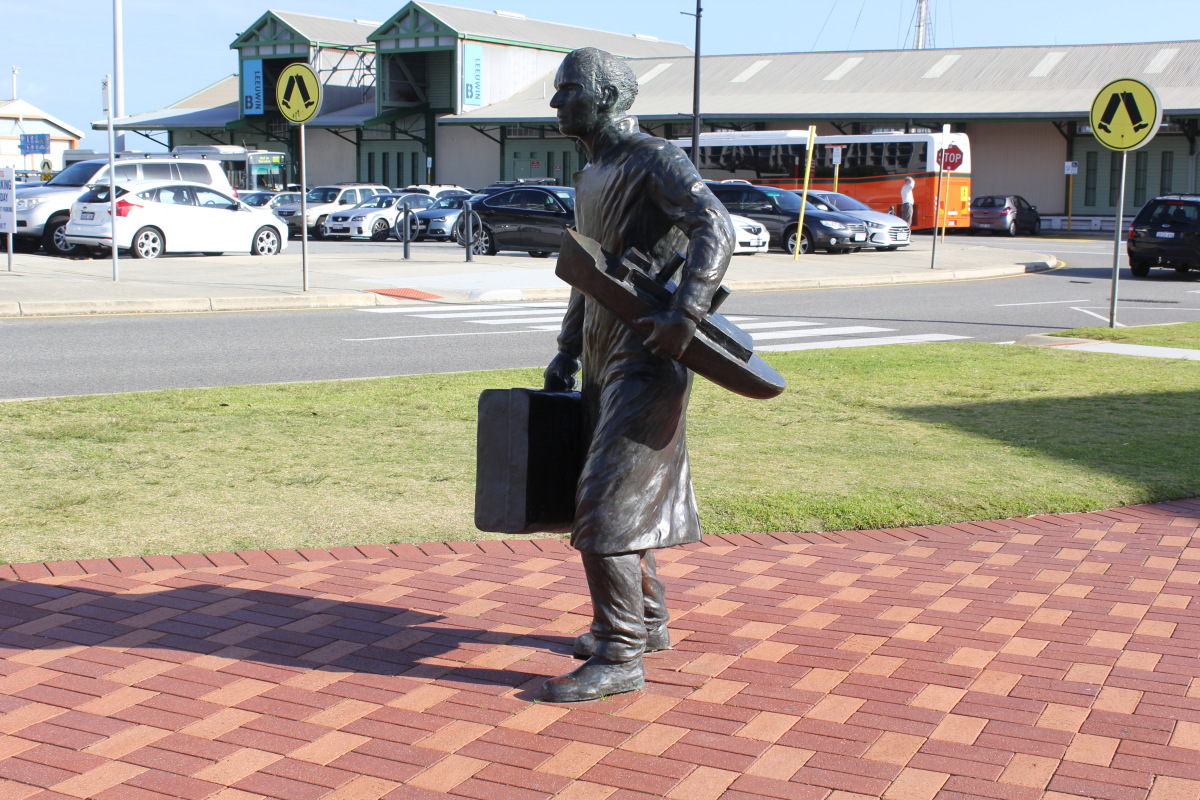 This statue of a man holding a suitcase in one hand and a ship in the other represents the journey taken by immigrants to Western Australia. There is also a dingo, an Australian wild dog, looking back at him. (not shown) This is one of several sculptures around Victoria Quay.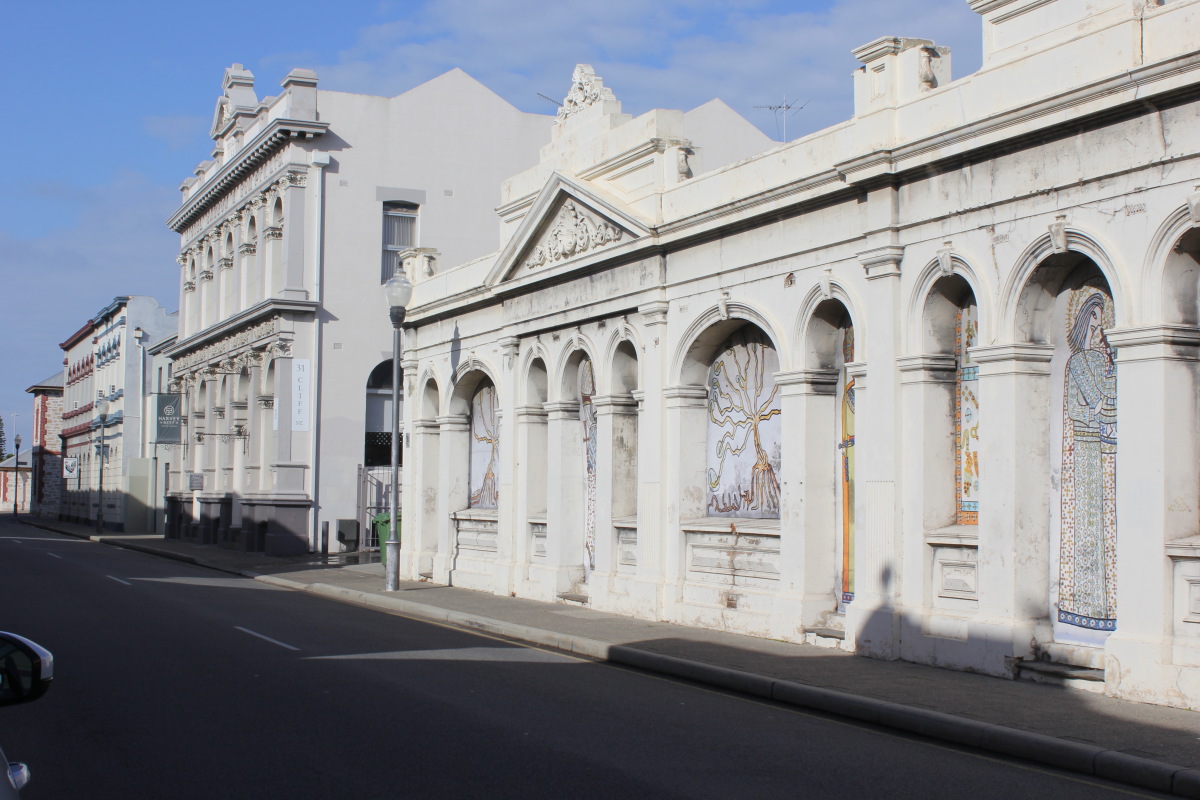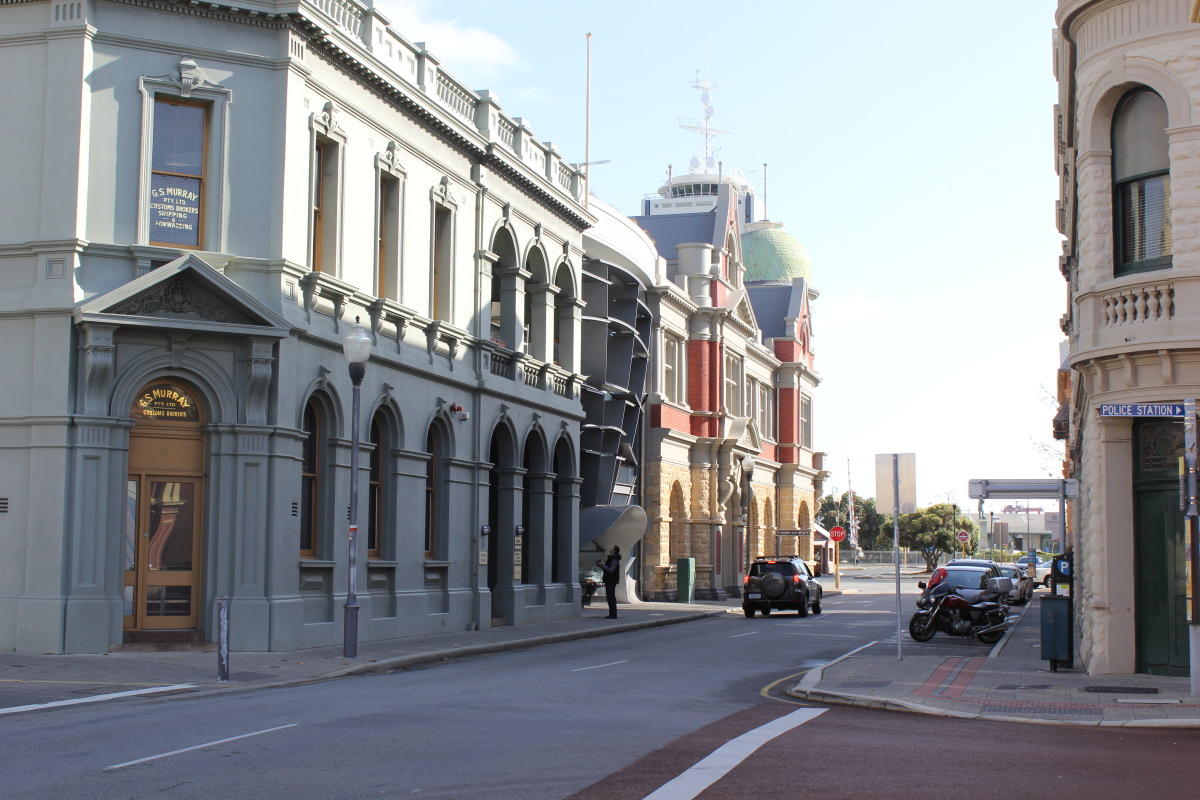 Streetscape of old buildings. Many house Notre Dame University.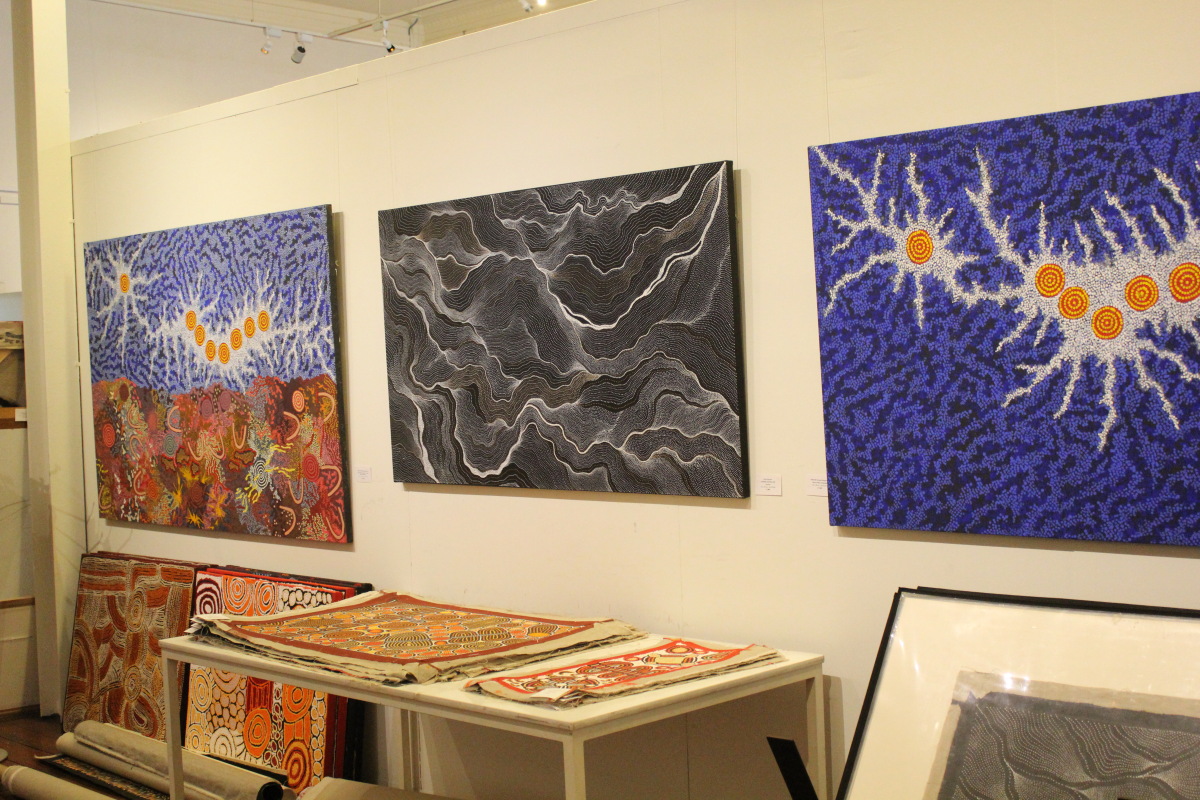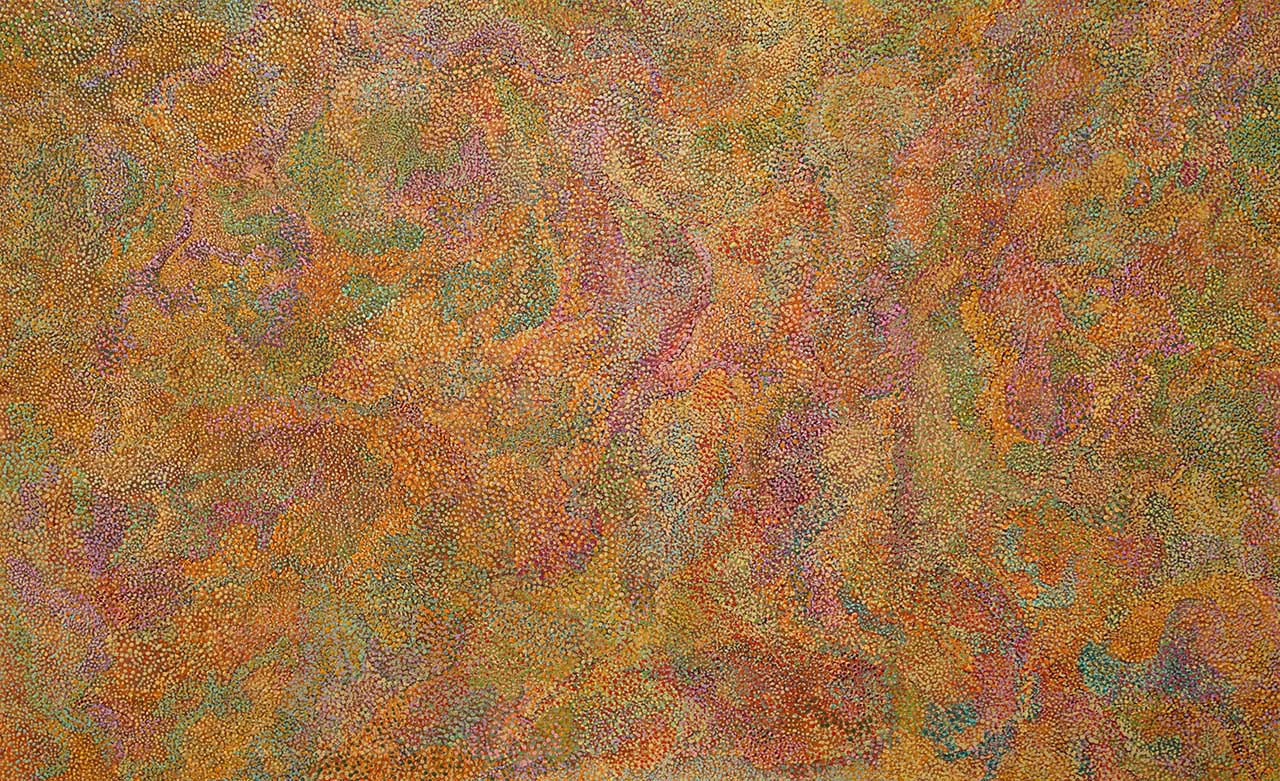 Fremantle has a vibrant art community including the Japingka Gallery where you can see, learn about and buy ethically sourced Aboriginal Art. More information http//www.japingka.com.au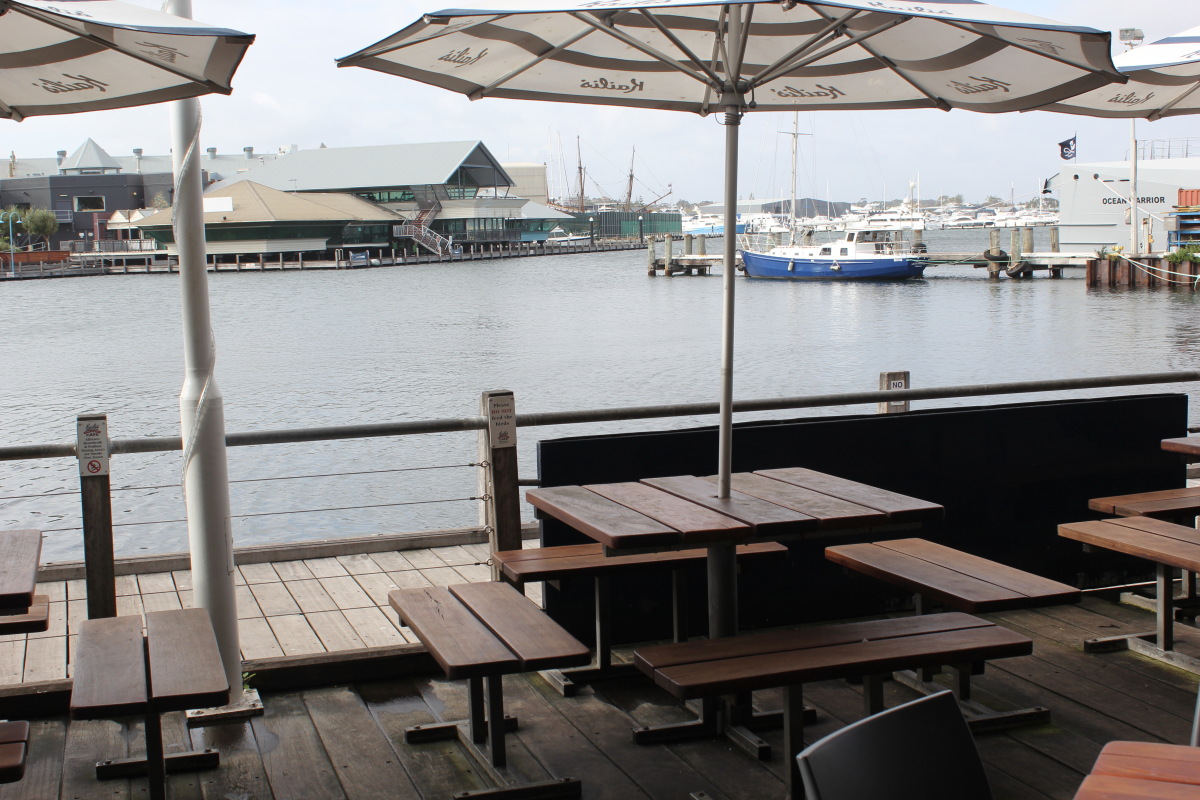 Fishing Boat Harbour was built in 1919 to provide sheltered mooring for the fishing fleet. Now it's a thriving restaurant area. It is adjacent to the more recently constructed Challenger Harbour built for the 1987 America's Cup challenge.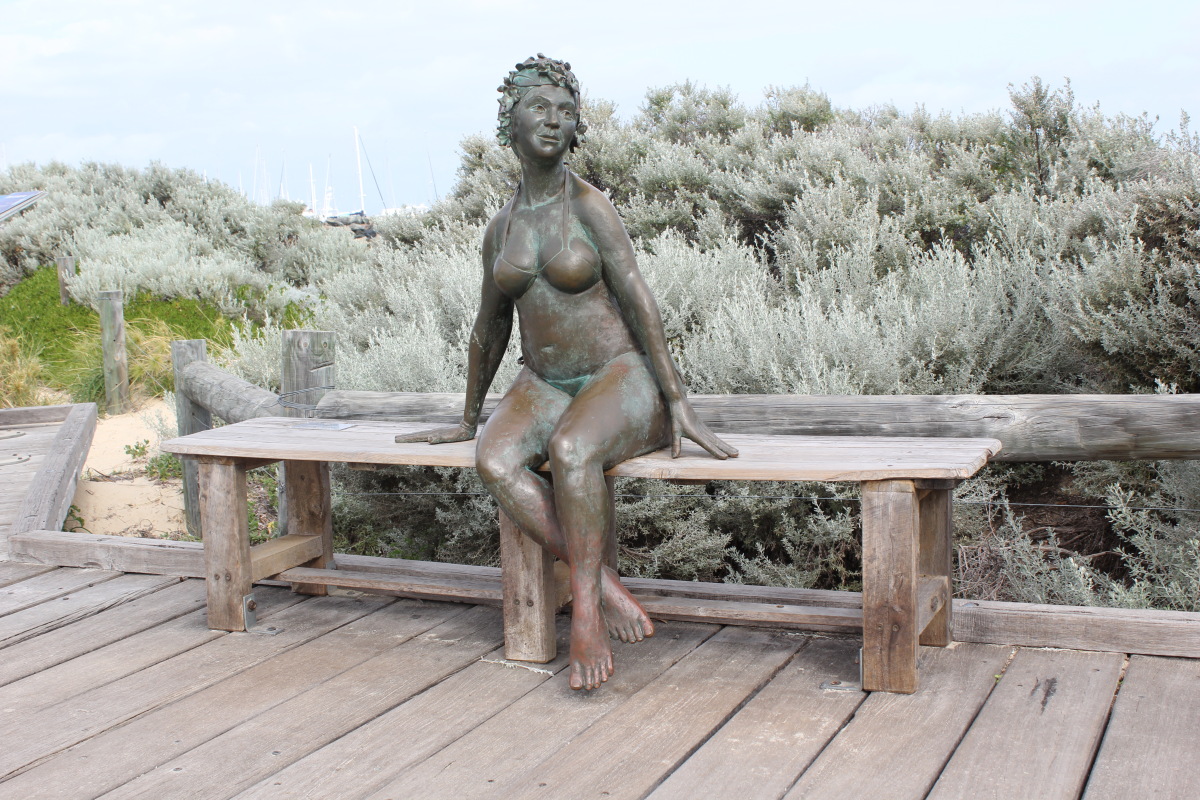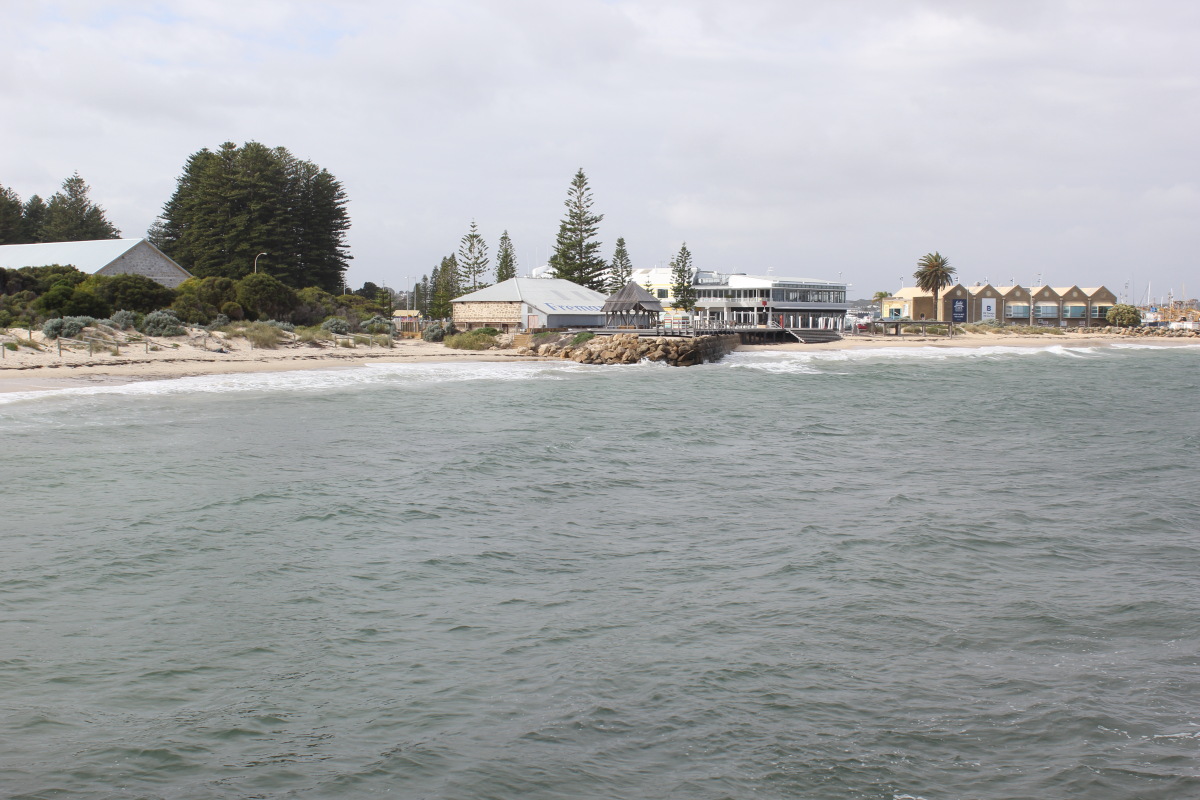 Bathers Beach and sculpture of a Bathing Belle.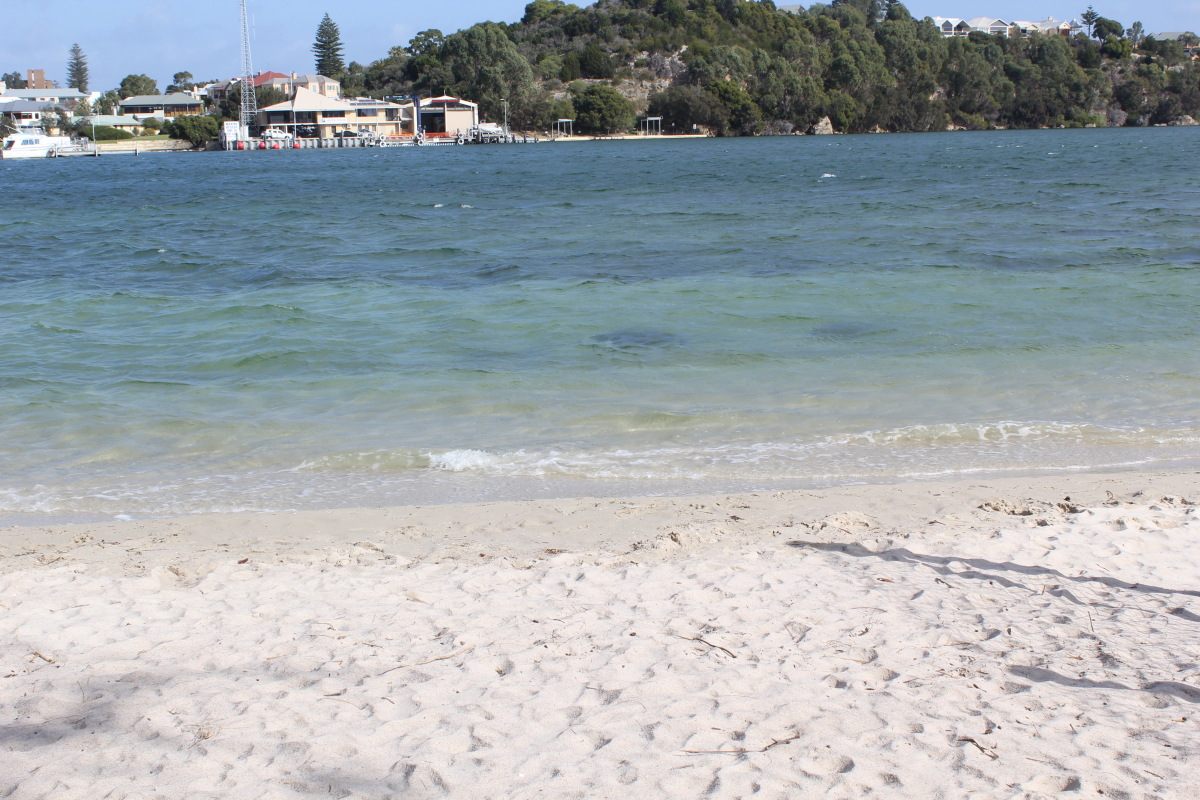 And finally, to East Fremantle where we had lunch in a cafe on the beach overlooking the Swan River.
Today is Bastille Day. I have eaten aromatic sheeps' cheese with a baguette to celebrate and also bought some Chanel 5. What have you done?