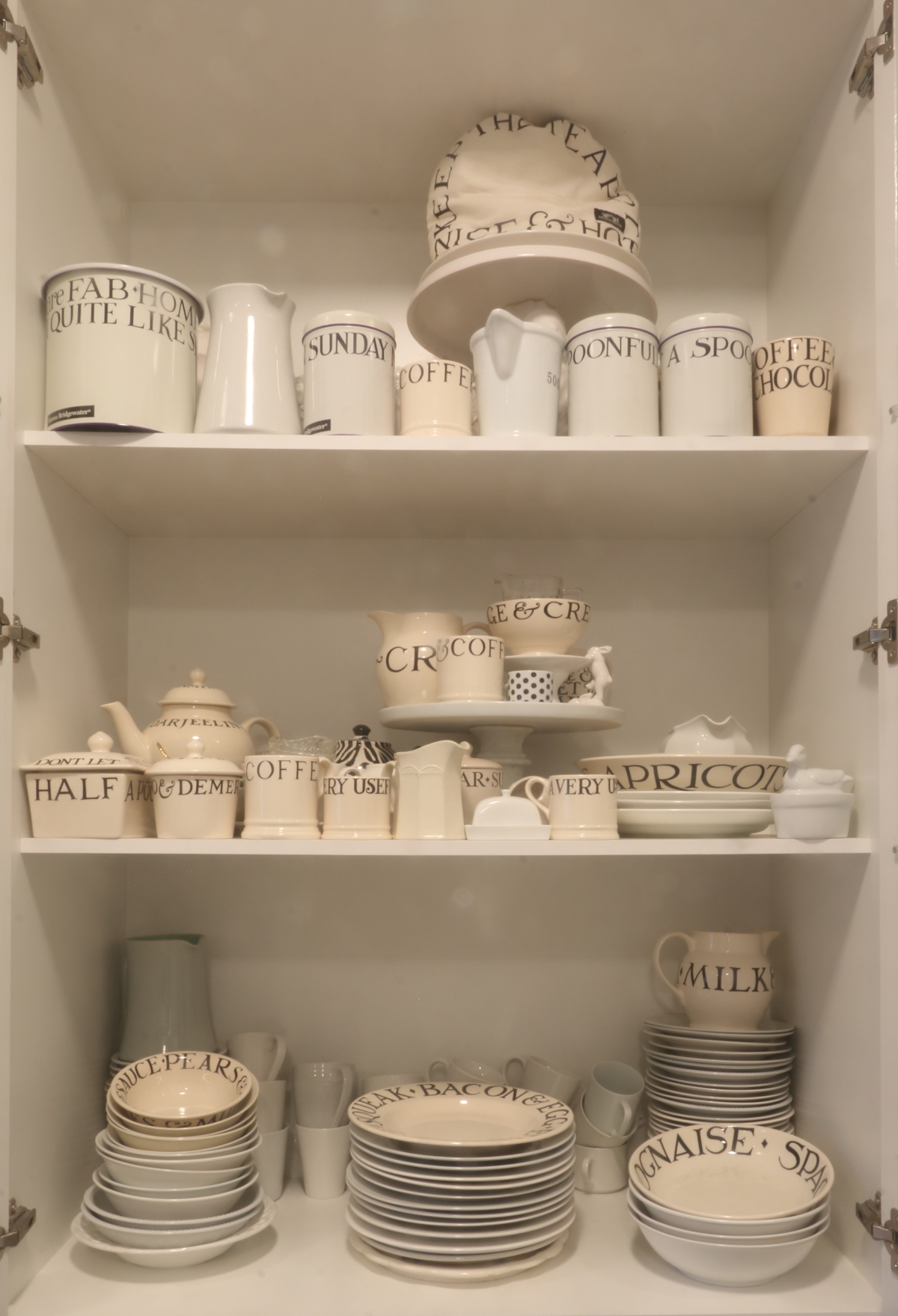 When we lived in China we'd go to Hong Kong frequently on business and I'd go shopping for things we couldn't buy in Guangzhou, like icing sugar. ( this was 20 years ago! ) I'd always buy a haul of English decorator magazines, too, and discovered Emma Bridgewater china. My favourite design is Toast and Marmalade in black. I collect earthenware, tinware and some textiles.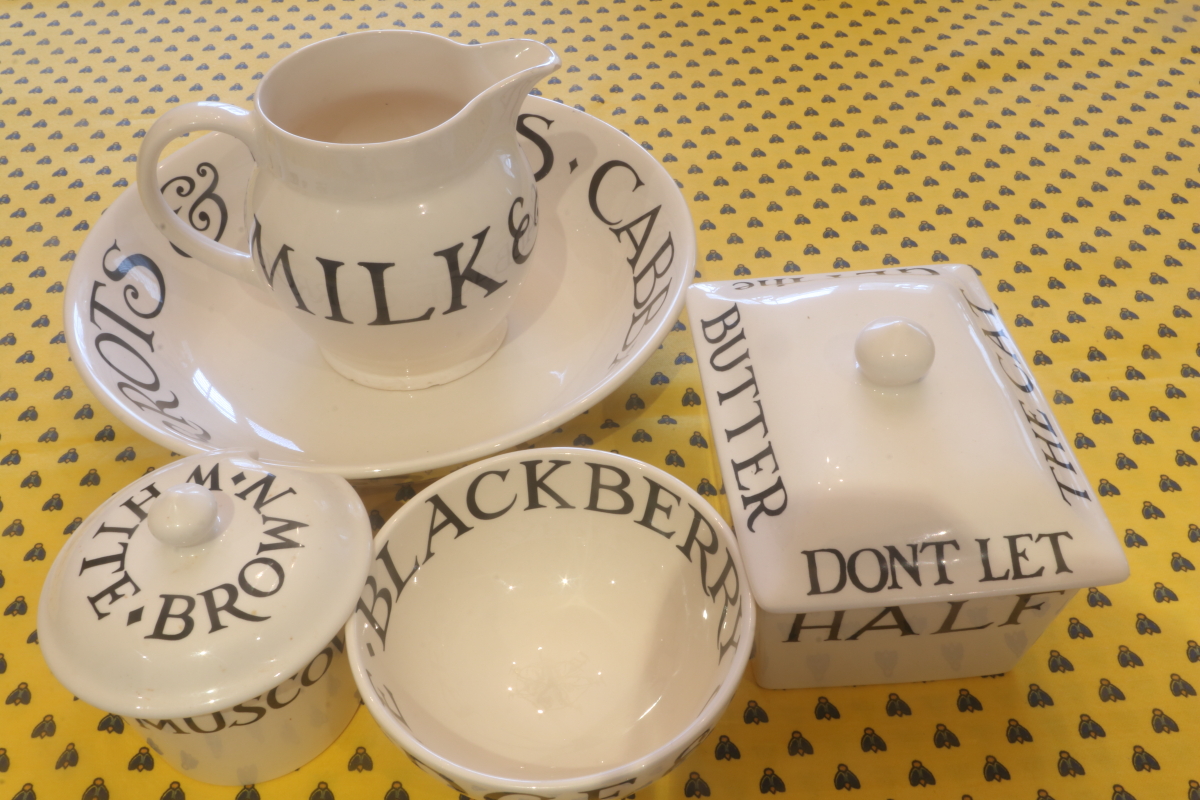 Black Toast is cream earthenware with bold black typeface printing. These are pieces intended for everyday use and enjoyment. The mugs are generously sized, the bowls are big and wide, the butter dish is meant for a decent sized block of butter.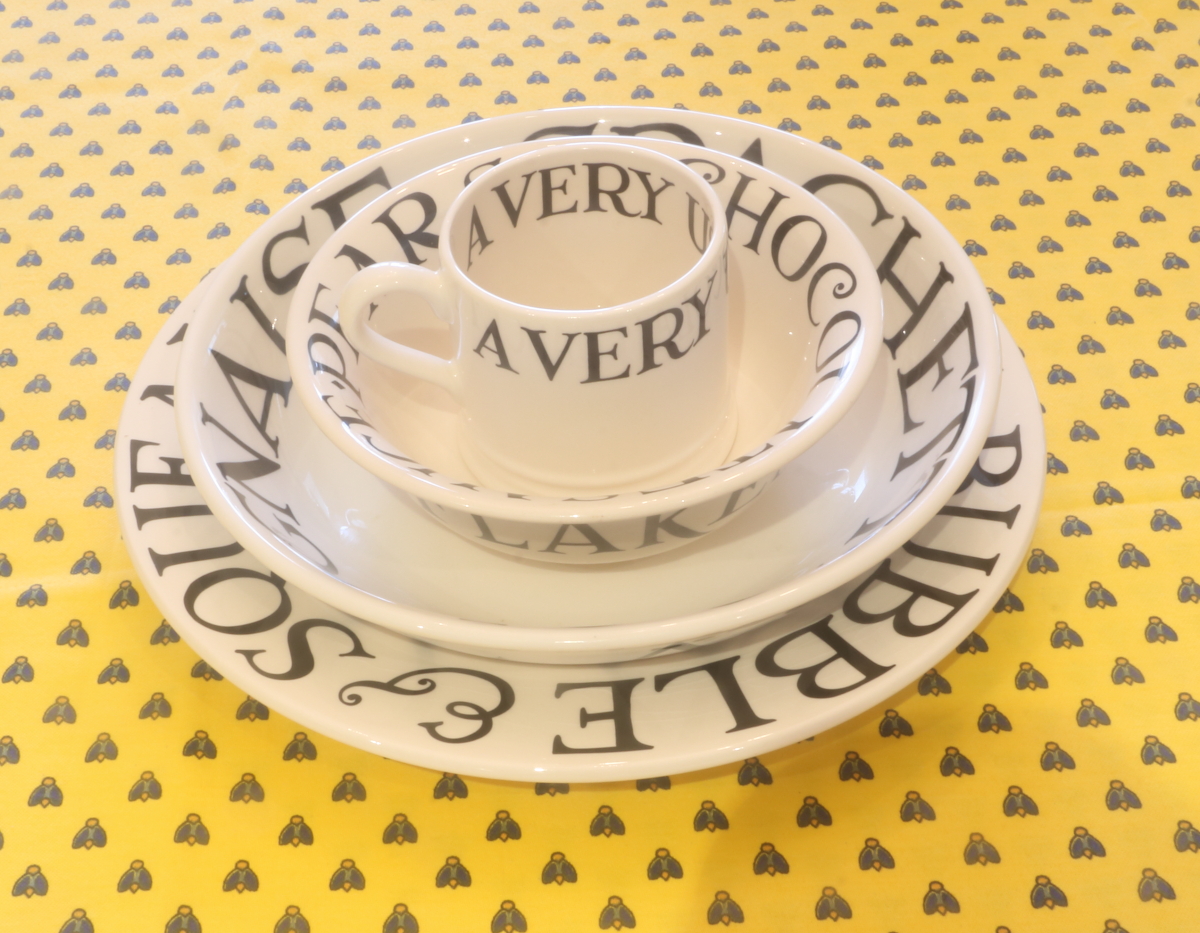 Emma Bridgewater and her husband Matthew Rice began their pottery in 1985 at a time when other potteries in Stoke-on-Trent were beginning to close. Most of the products continue to be manufactured there.
Last year we took a cottage in the Cotswolds and one day, in heavy rain, we drove to Stoke-on- Trent to visit the pottery. Thank goodness for GPS. Gorgeous displays of all the designs ( Black Toast is just one of them ),  welcoming, well informed staff in the manufacturing, catering and retail areas and a lovely garden out the back with chooks! (Australian for chickens) A wonderful morning….and two unplanned carrier bags of hand luggage to haul back to Perth, via Singapore.
Today is World Heart Day, intended to raise awareness about heart disease and stroke prevention. Apparently, heart disease and strokes are the world's leading causes of death, killing 17.1 million people every year. The intention is to educate people about good heart health habits and to encourage people to make lifestyle changes that are good for their hearts. Love your heart today!