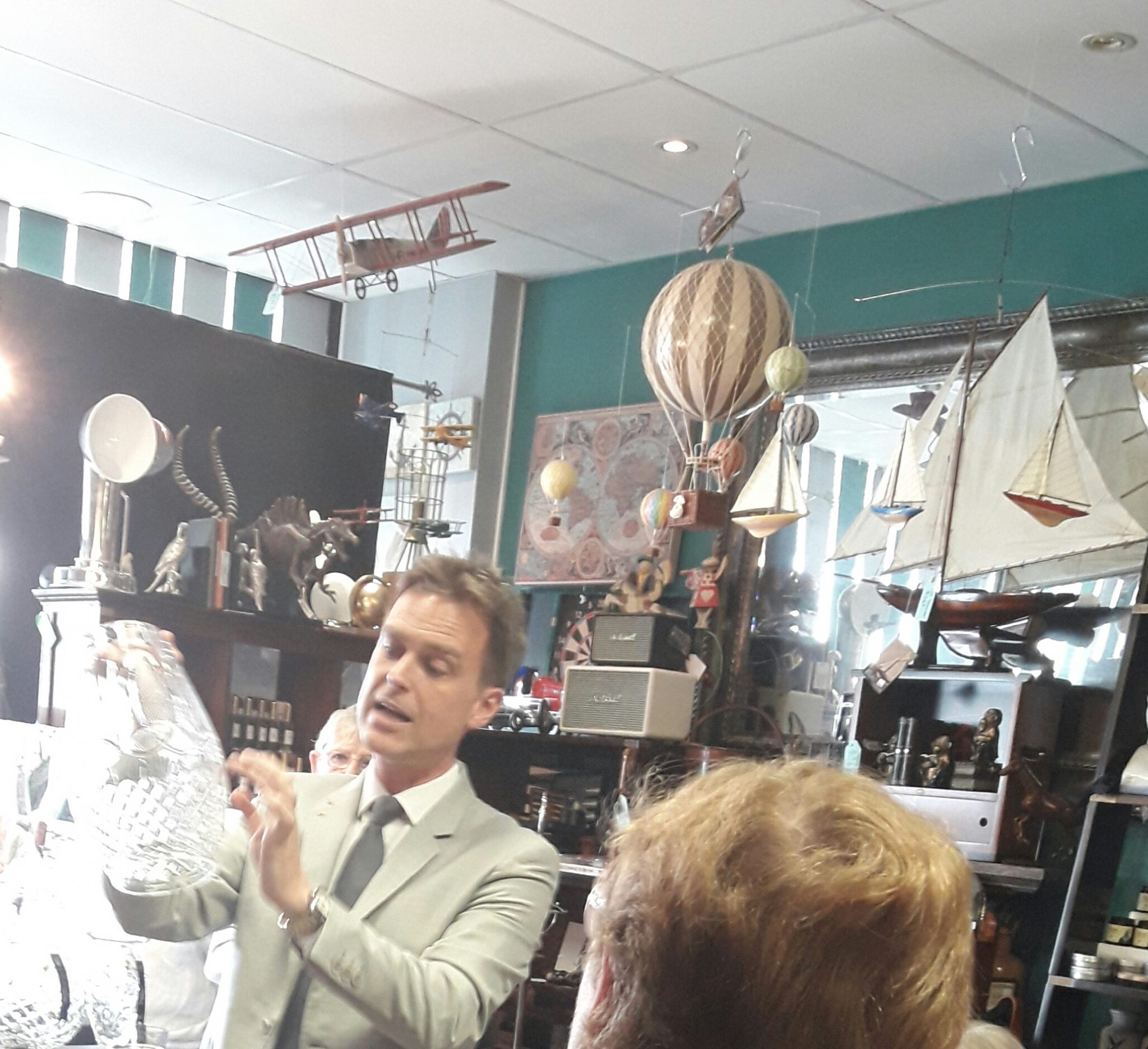 Last Saturday I went with my friend to a presentation by Tom Brennan, Craftsman and Spokesman for Waterford Crystal. As well as showing us Waterford Crystal pieces currently available, he talked about their history in Ireland, the raw materials used, the process, the designers and his life with Waterford, following in his Father's footsteps.
One of the best known Waterford pieces is probably the iconic "ball drop" in Times Square, New York, where, since 1907, a Crystal  ball has descended a flagpole at midnight, marking the end of the old year and the beginning of the new. The integrity of the crystal became apparent when Tom Brennan talked about summer temperatures of 38° – 40° C and winter temperatures of -15° C in New York. Strong and beautiful.
Looking at the way these pieces reflected the light and thinking about how strong crystal is reminds us to use these lovely pieces everyday and to enjoy them rather than keep them in a cupboard for "best".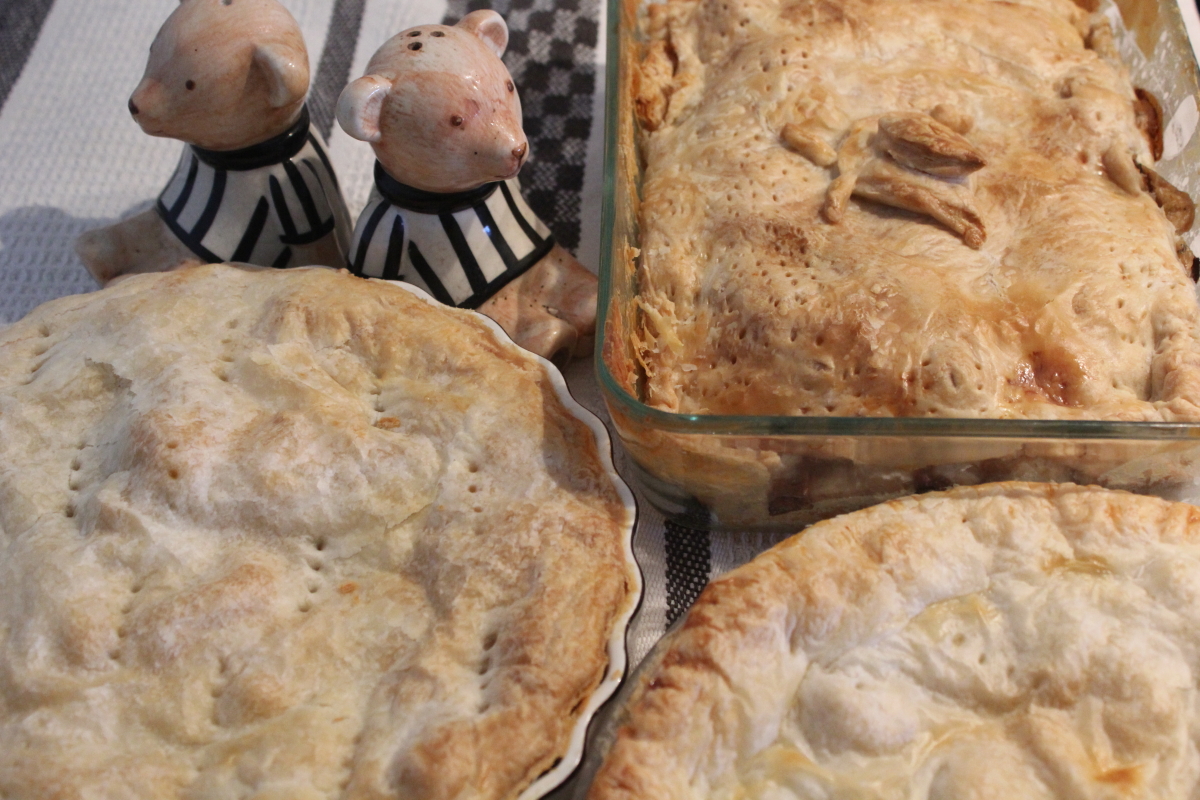 Chicken and Leek pies. I'd like to say we froze some for later but we ended up eating them all this week. When I saw the beautiful, fresh leeks I knew I'd make chicken pies. So chicken, leek, thyme and a white sauce, plus a Granny Smith apple chopped up because I remembered seeing that in a recipe once. We were very pleased with our pies.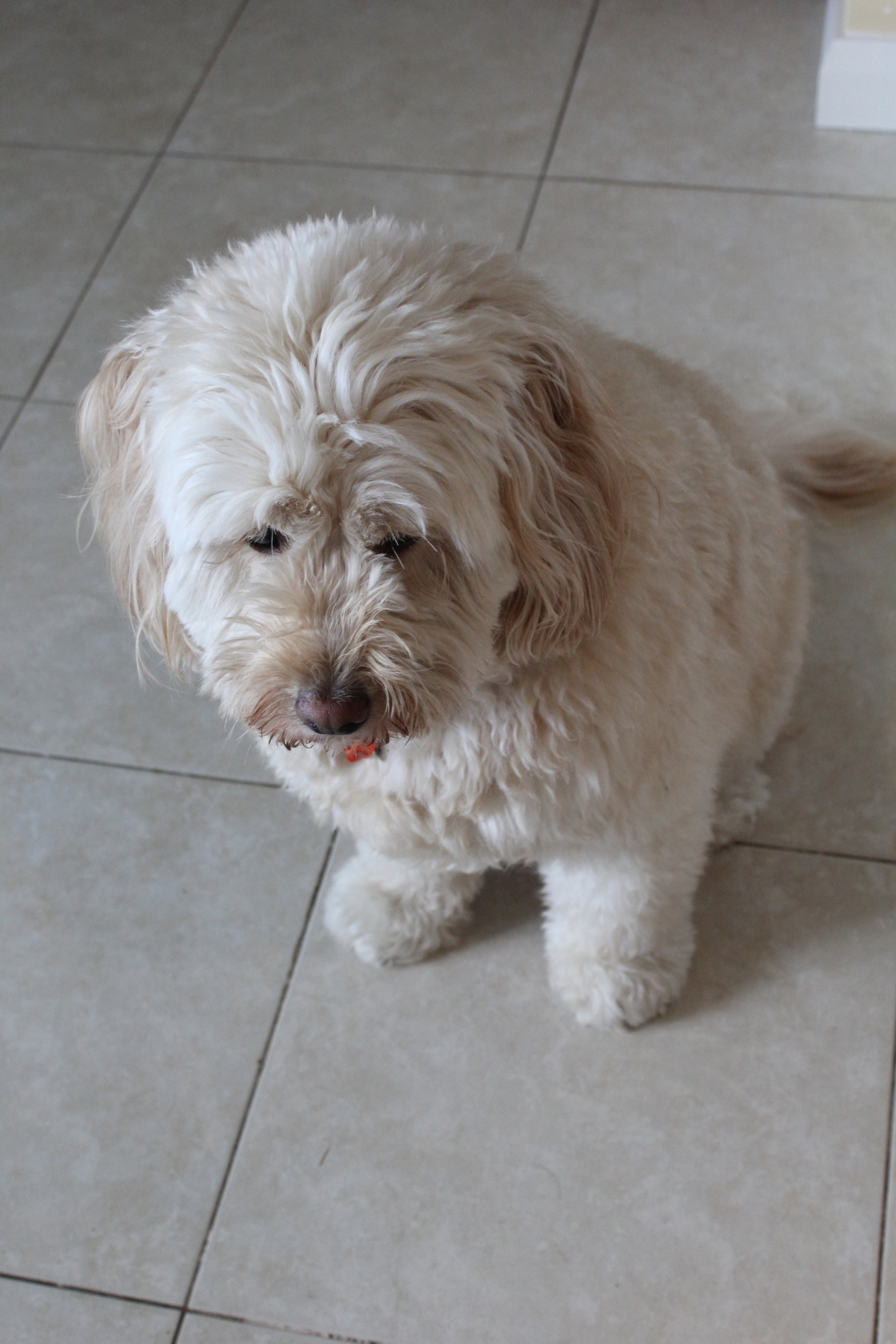 This is Louis, looking like a little woolly sheep BEFORE he went to the groomer.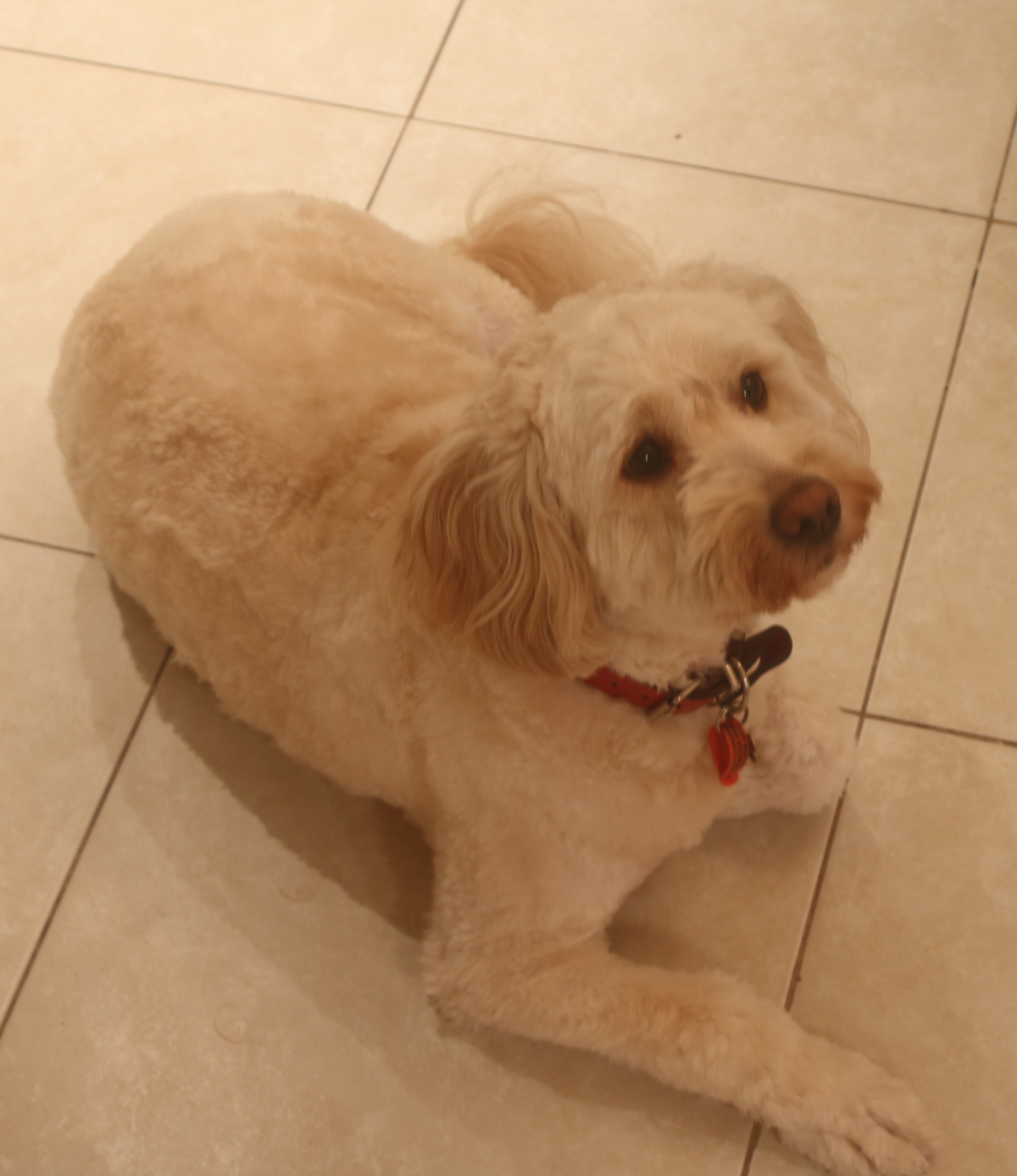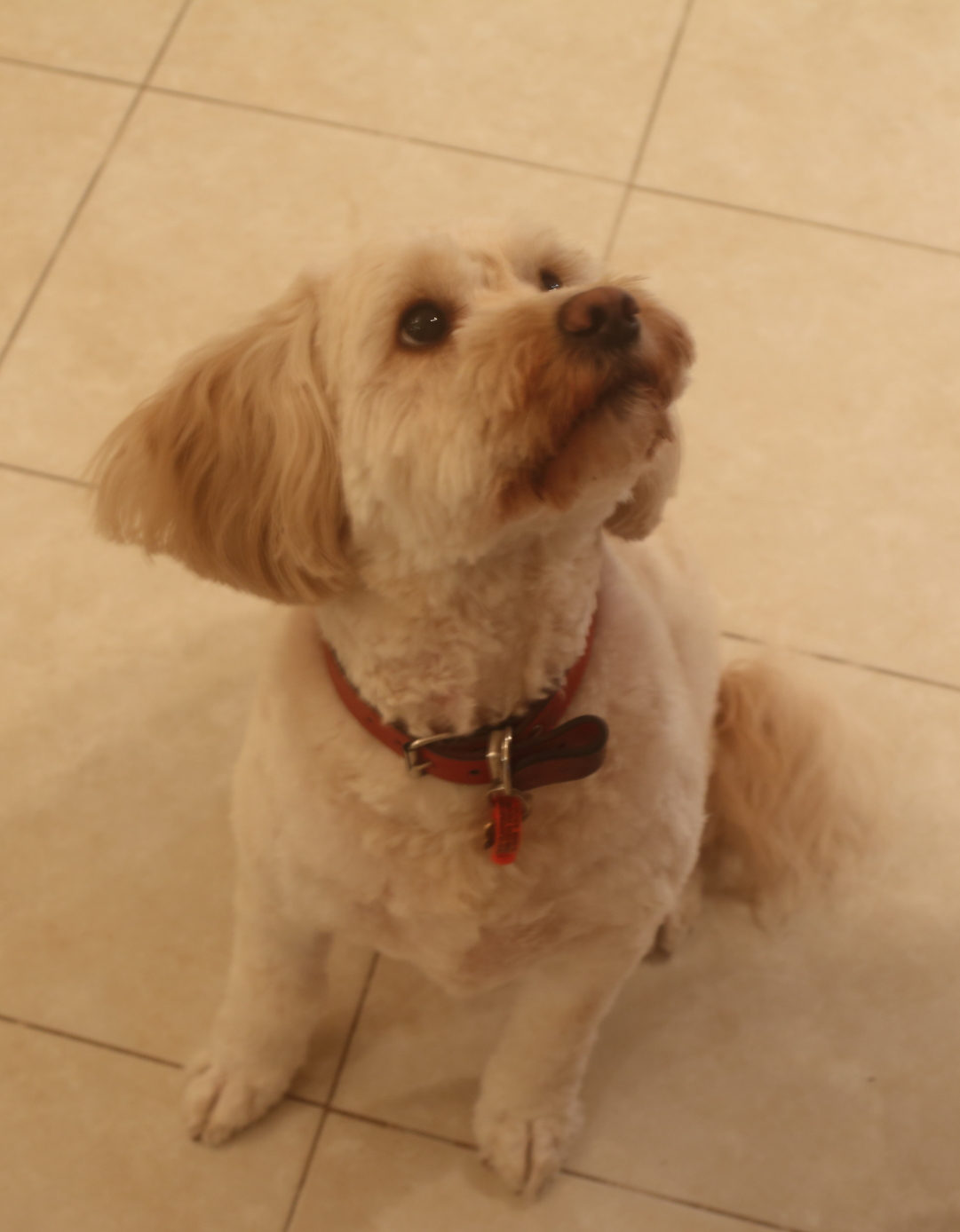 This is Louis AFTER  he'd been to the groomer. Hot and sunny weather before he went to the groomer, cold, wet and windy since he was shorn!
Planning a trip to Malaysia, so off to a Malaysian Restaurant for dinner. This is our starter, a Tasting Plate. It featured a selection of beef and chicken satays, spring rolls, cucur udang ( prawn and chive fritters), tuna cutlets and a kerabu salad garnish. Along with Nasi Jasmine (rice)  we had Mee Goreng Mamak  (seafood and noodles) Daging Masak Kicap ( beef and potato) plus Lamb Curry. All very good! And all eaten before I thought to take photos.
This is Farm Animal Awareness Week. People in Perth are lucky because the Perth Royal Show is about to start so everyone has the opportunity to see, touch and admire beautiful farm animals up close.