Bangkok, the capital of Thailand, was a small trading post 200 years ago but now covers a vast area. So many things to see and do with shrines, palaces, lush parks and gardens, shops and restaurants and everything else you'd expect in a vibrant Asian city which welcomes more visitors every year than any other capital in the world.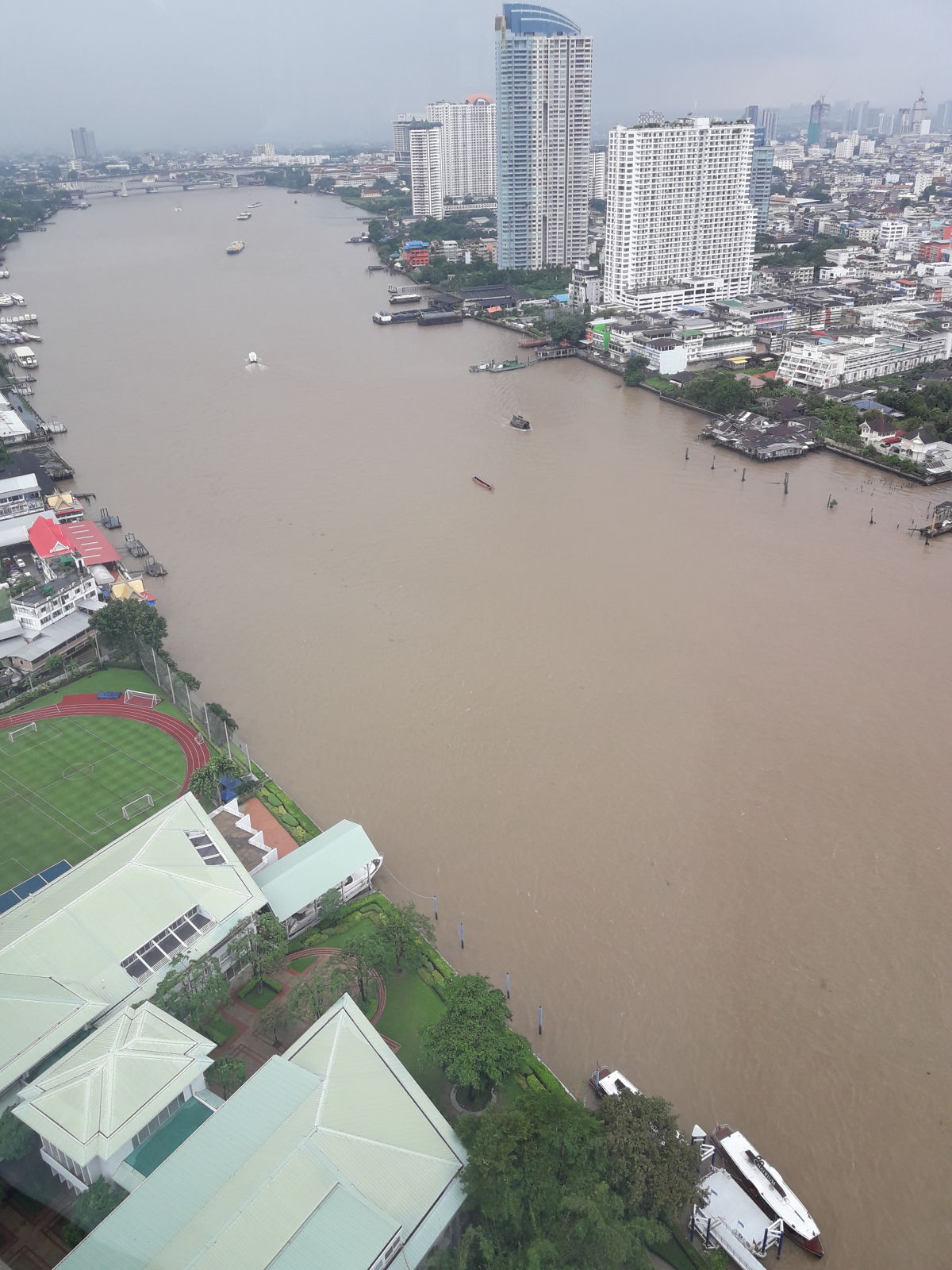 View of the Chao Phraya River from our balcony. The moored ferry, bottom right of photo, takes people from the hotel to Saphan Pier, linking with the Thaskin Bangkok MRT, the Sky Train. Lovely way to avoid the traffic.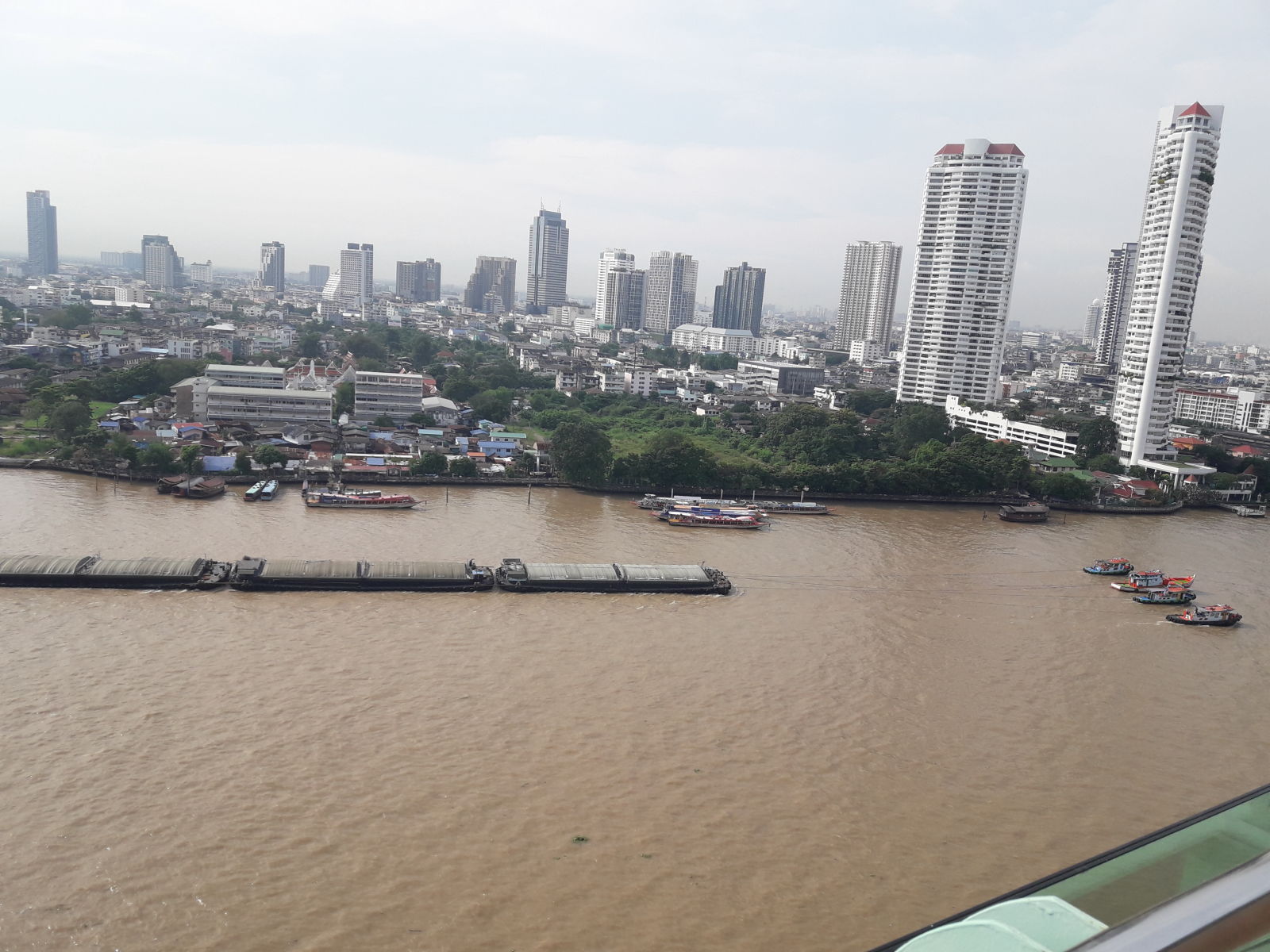 Barge being pulled by four tugs, plus a stabilizing tug at the rear, taking sand to building sites along the river.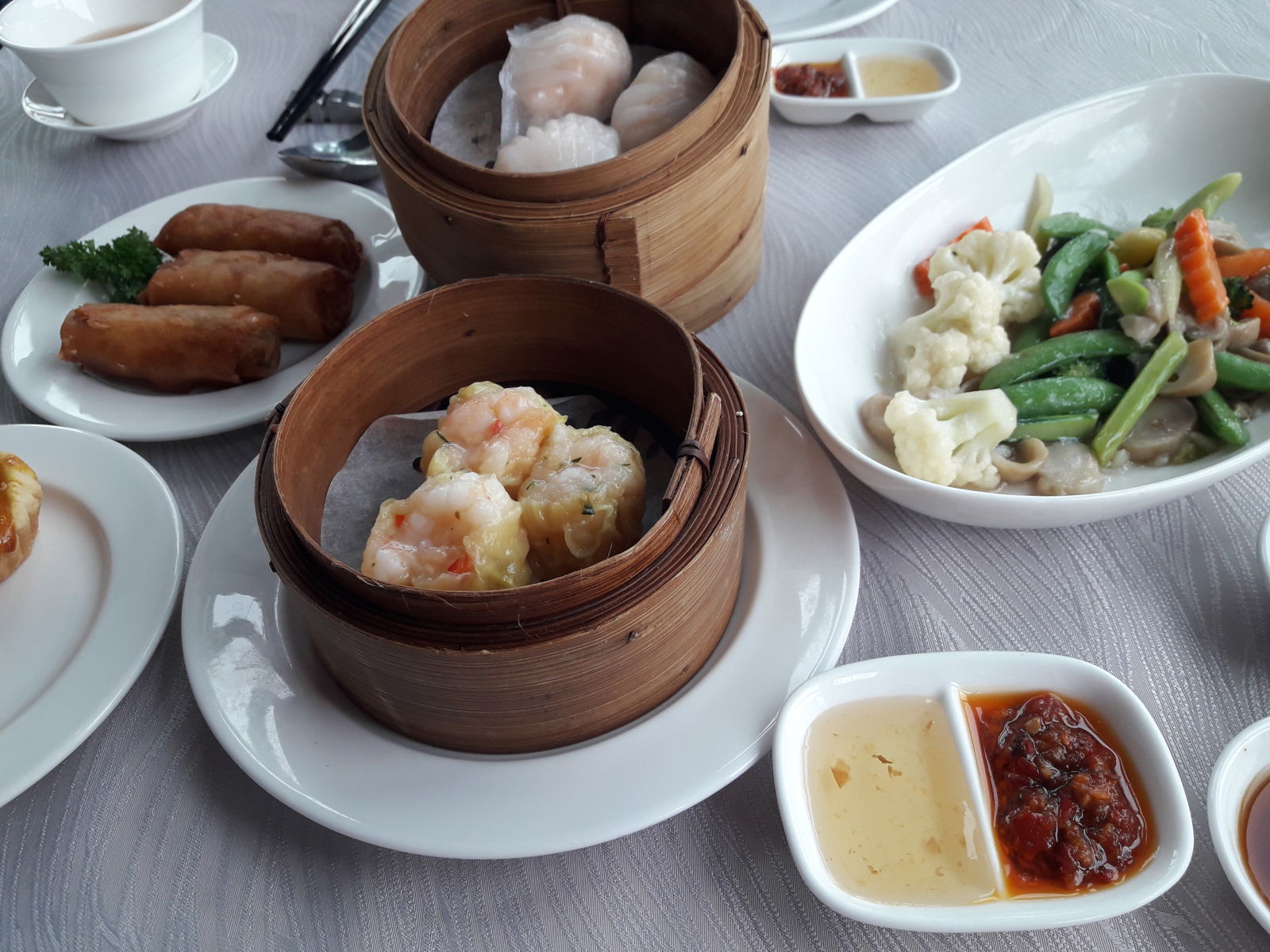 Time for lunch, so up to the 36th floor of our hotel for yum cha. Very good food, very good service and amazing and distracting views.
More yum cha. These treats are unusual as we've never had sweet buns like this before. They are crystal cream buns and cream buns.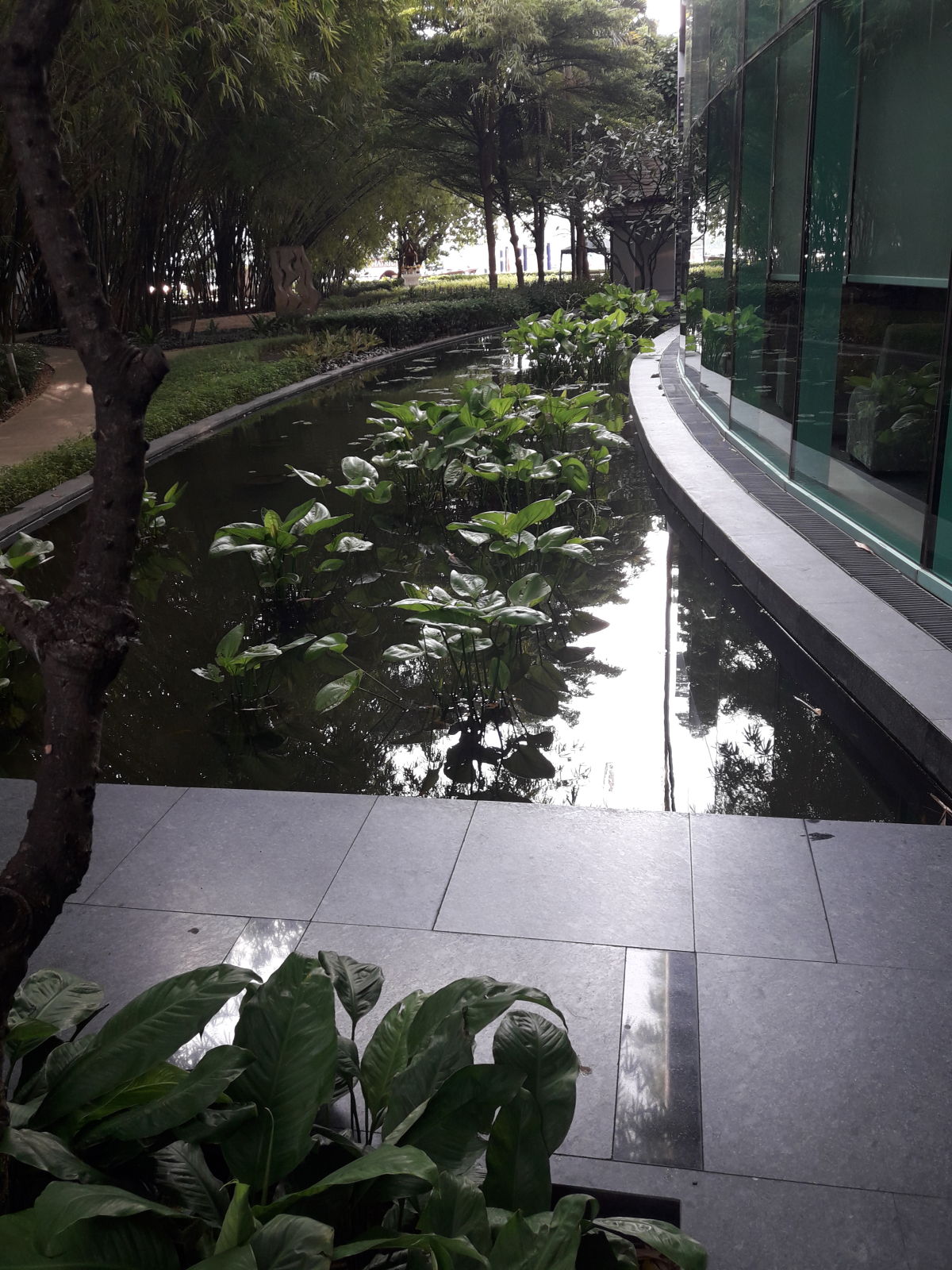 The cool hotel garden. The path goes down to the river where we catch the ferry to Saphan Pier for the train or nearby shopping.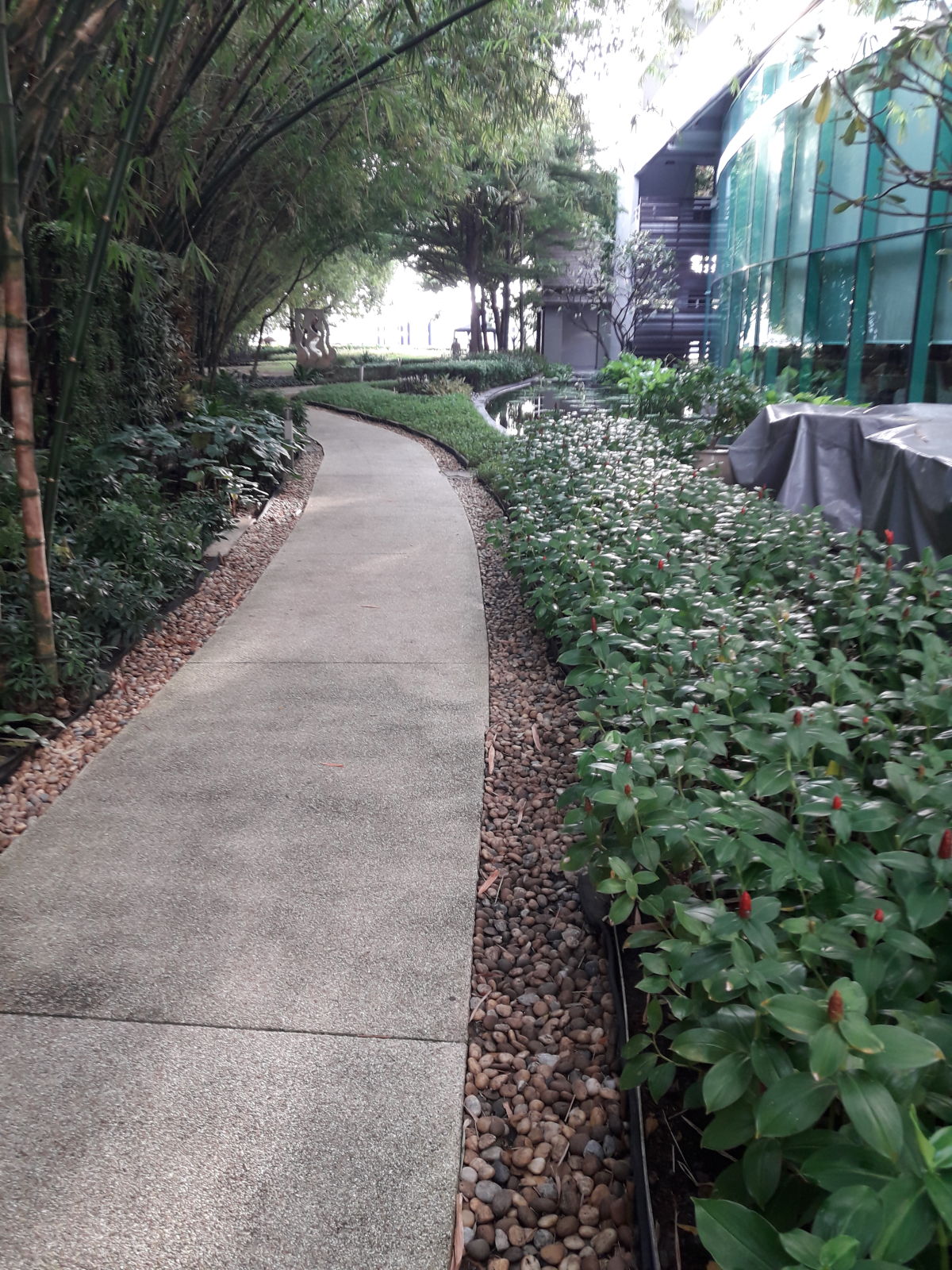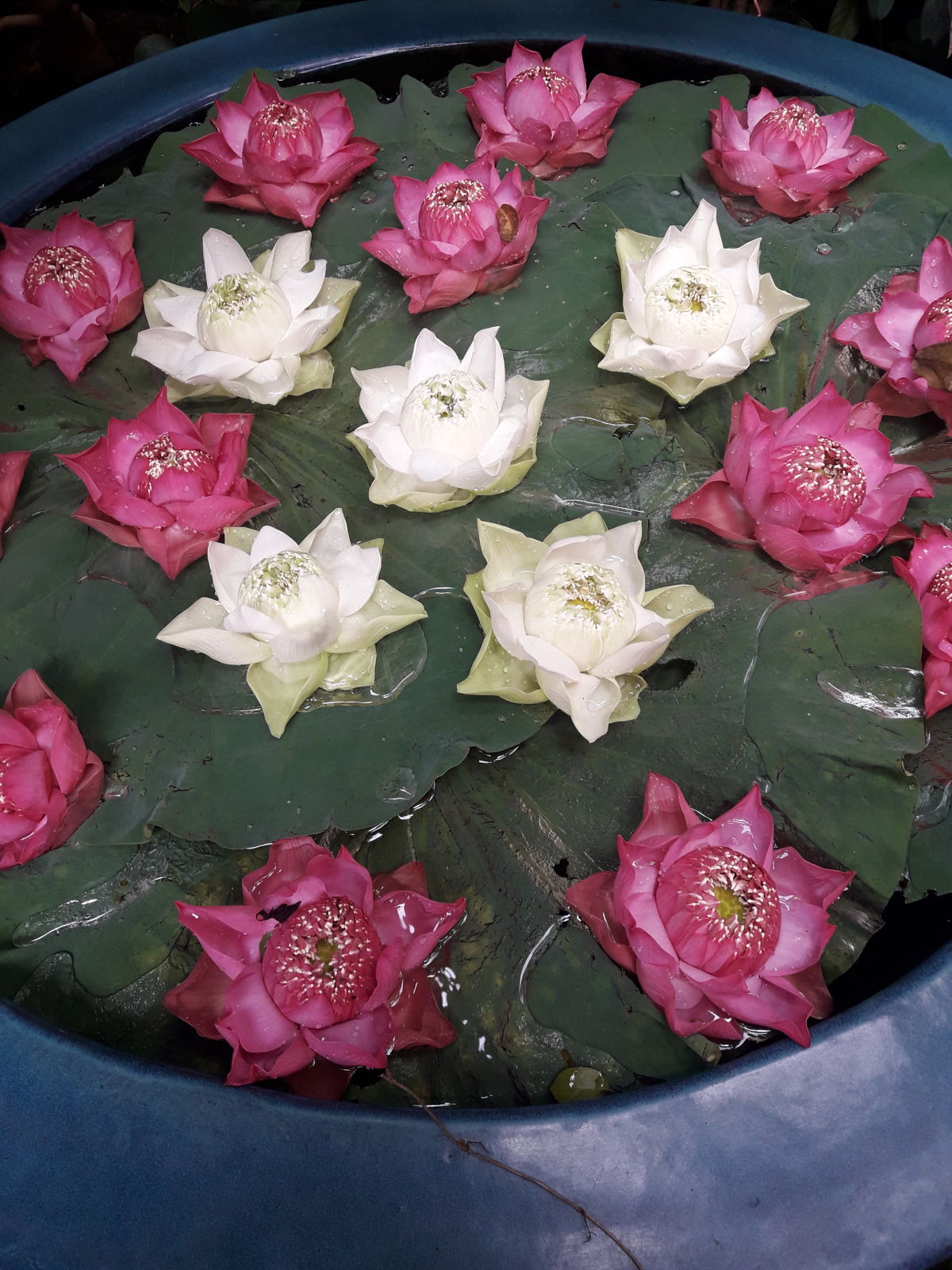 Entrance to Jim Thompson House and Museum. Jim Thompson, born in 1906, was an American architect who joined the US Army and was in Europe and later Asia, where he was sent to Bangkok as a military officer. He admired the local architecture and bought and transported six traditional Thai houses, most of them more than two centuries old, to Bangkok, where he amalgamated them into one house where he lived. He began filling them with local antiques and artifacts.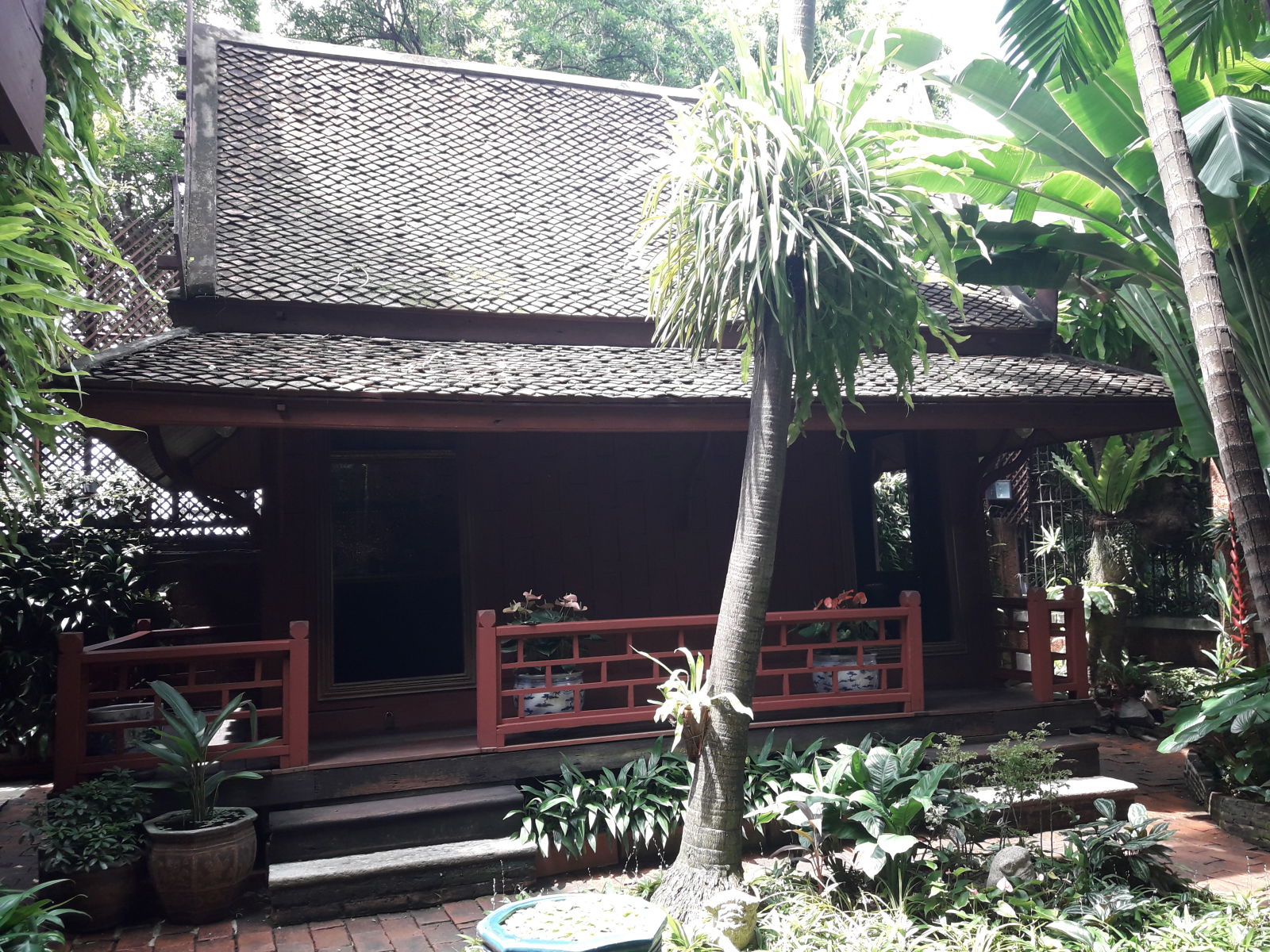 He revived and developed the old cottage industry of silk weaving. He achieved world wide recognition for silk woven in Thailand. He designed the fabrics and the pieces to be made from it.
In 1967 he went walking alone in the Cameron Highlands in Malaysia and disappeared. No-one knows what happened to him. His house and collection are now overseen by a Thai Foundation. It was an interesting place to visit and see what he achieved.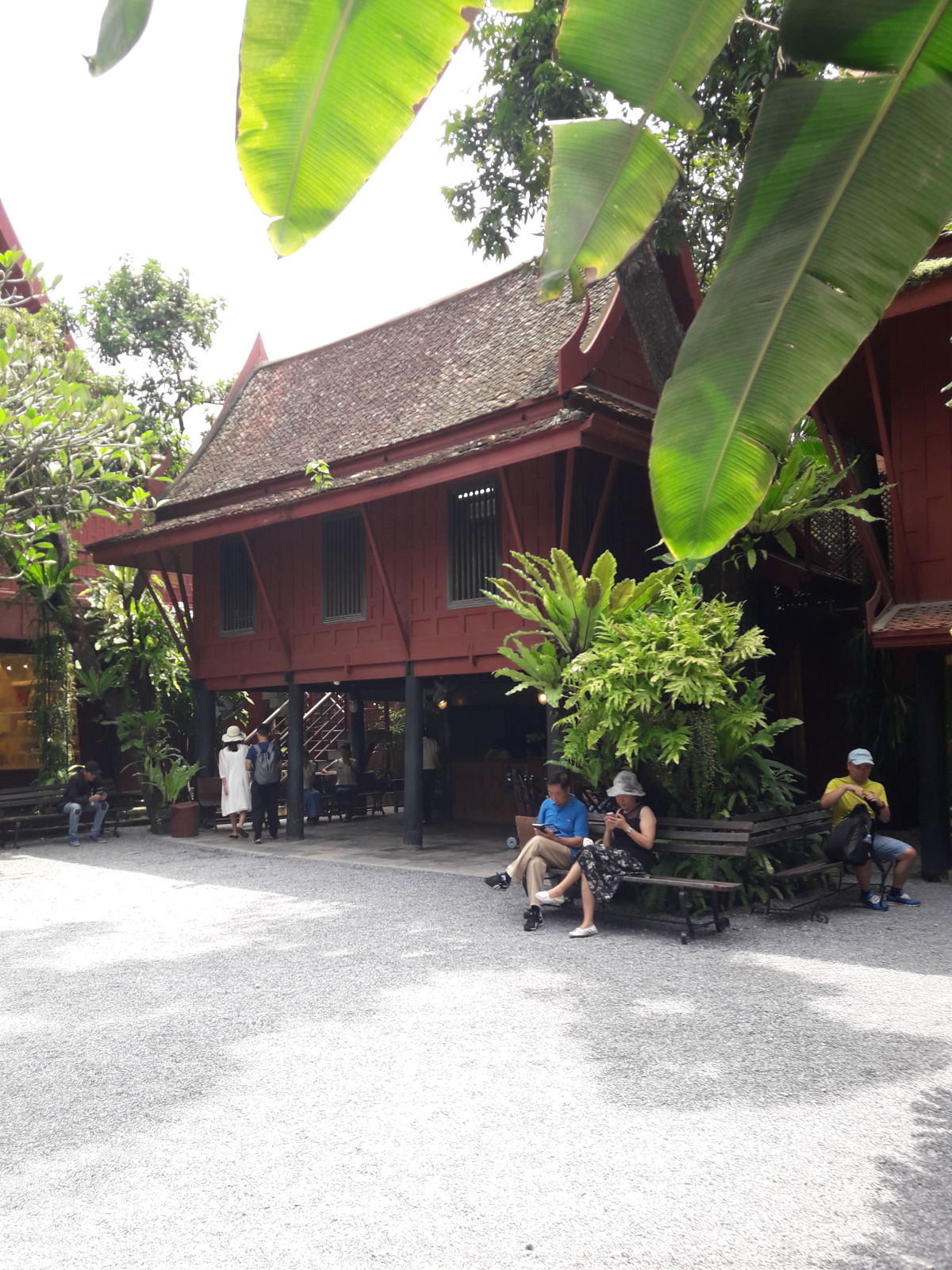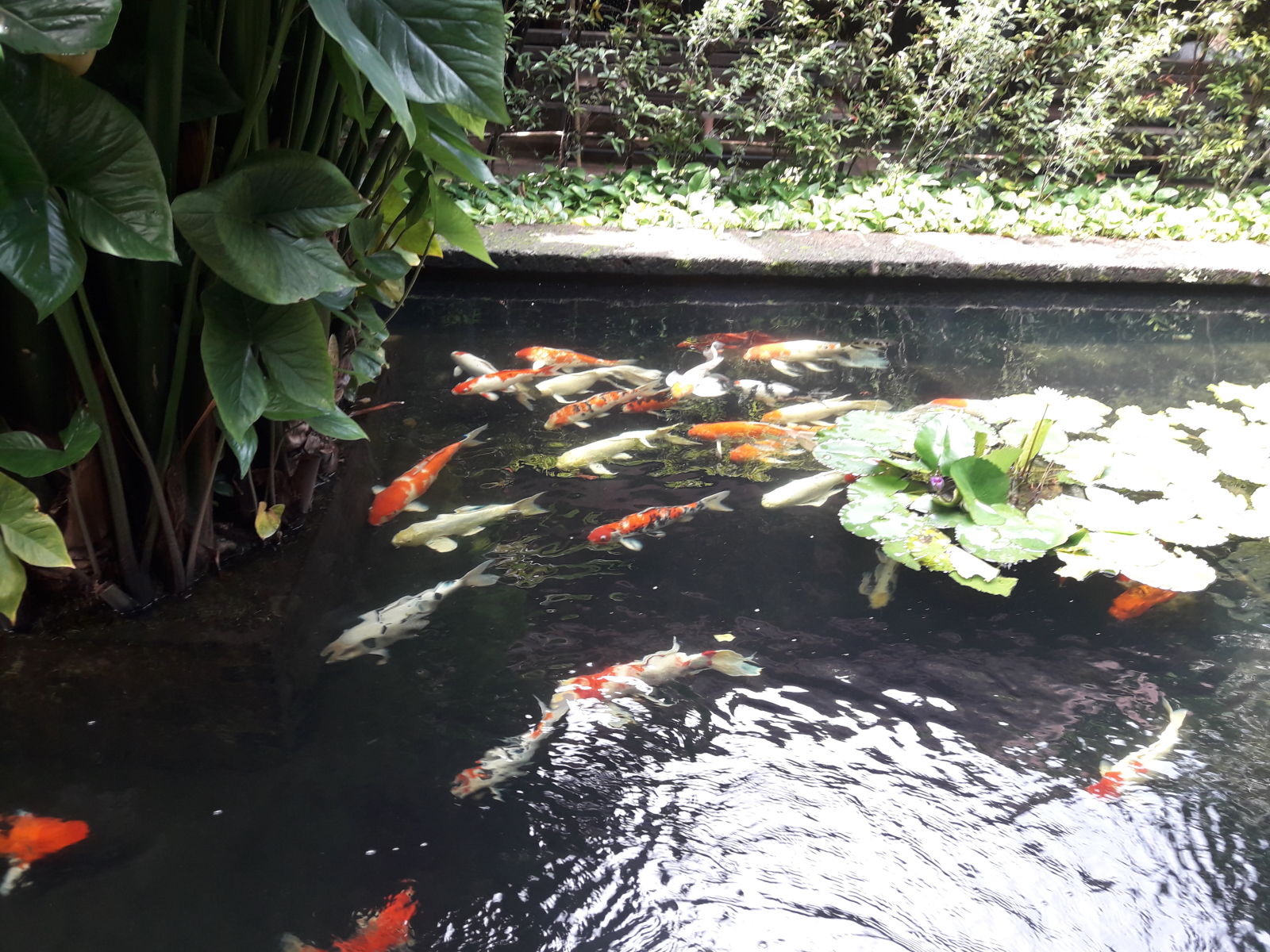 The garden at the Jim Thompson House and Museum. It was very hot so we sat to cool down for a while before heading back into the traffic.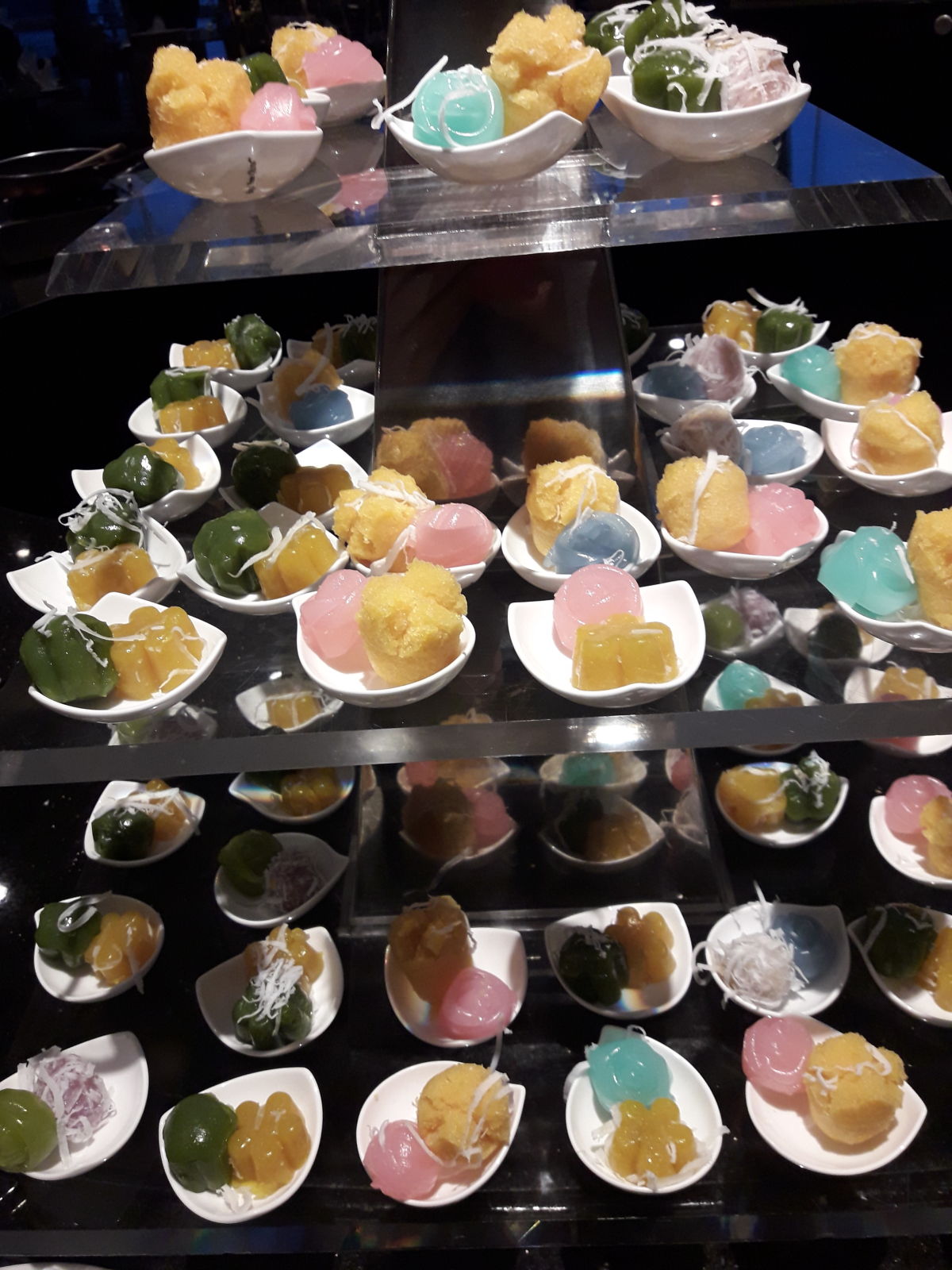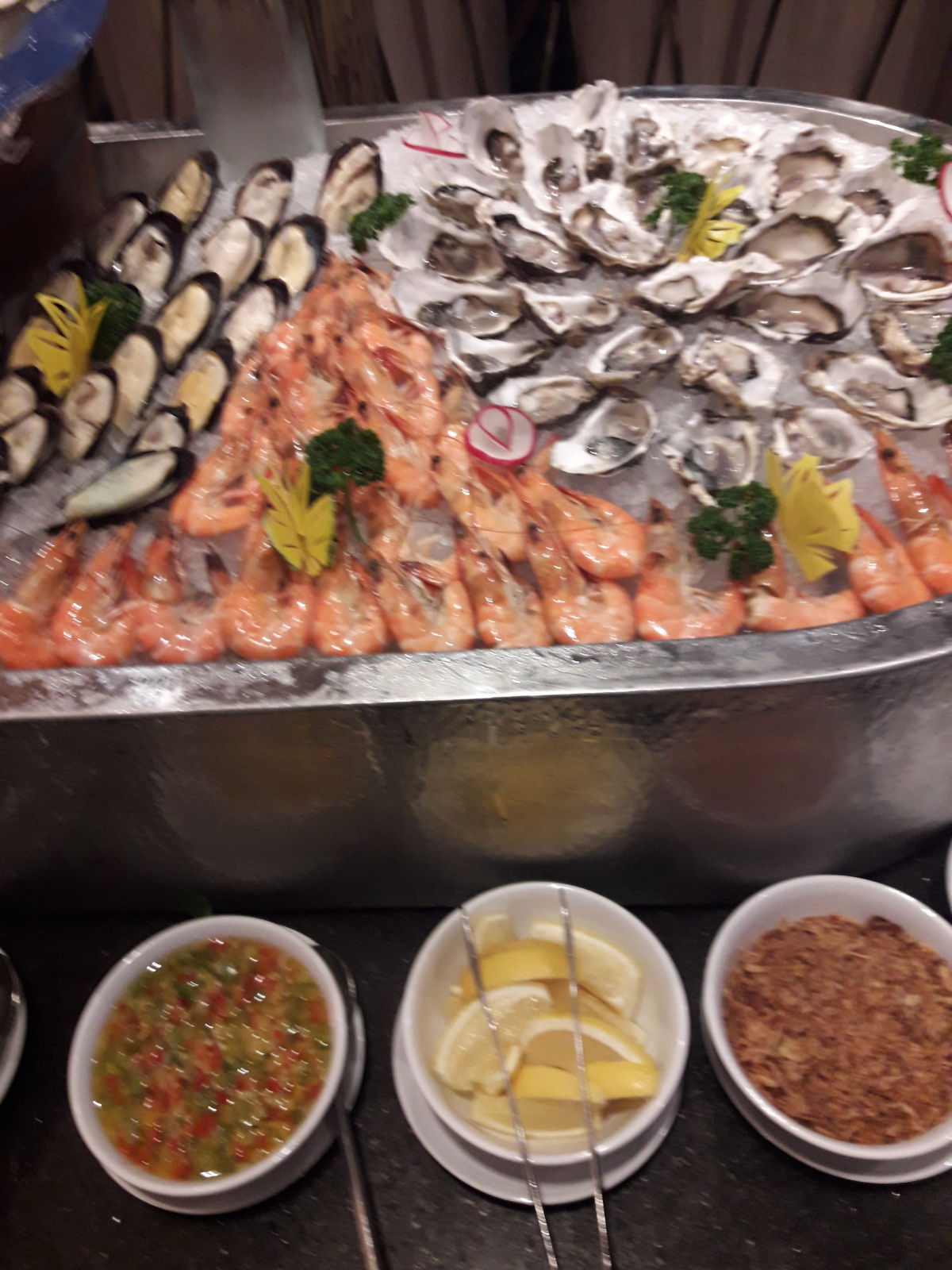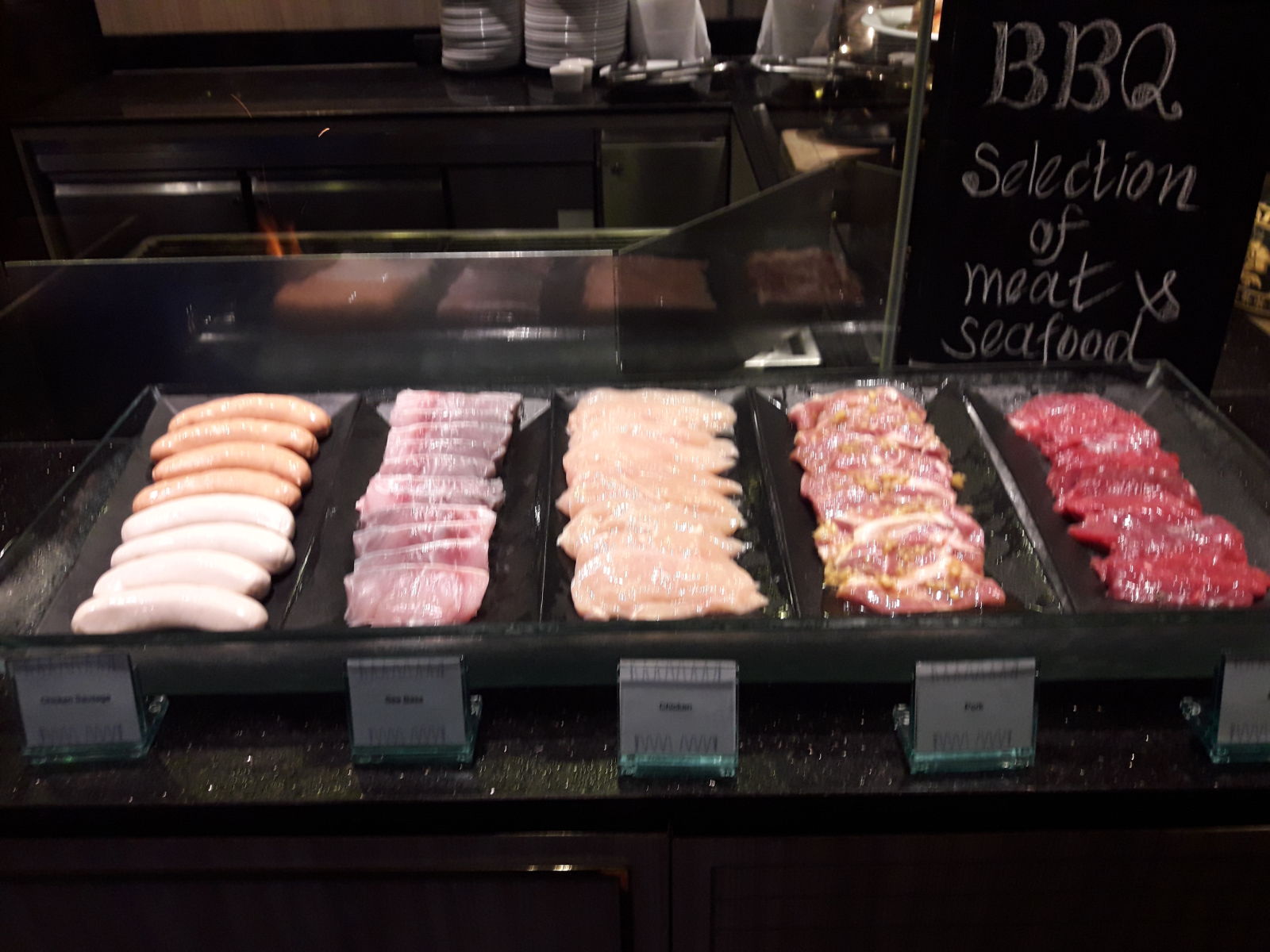 Dinner Choices.
We have been to Bangkok twice in the past three years and prefer using the river to get around. Traffic is congested and can be slow. A good way to see everyday Bangkok is to take a local water taxi and head up some of the canals.
We like to sit and watch the mesmerising views on the busy river. There is a lot to do in Bangkok and we are planning a return journey.
Today is Information Overload Day. Information overload can have a negative impact on our happiness and productivity. Try turning everything off for half a day and feel how relaxing it is to control your own time, or maybe, you'll suffer from dreadful FOMO! ( Fear Of Missing Out) New research suggests engaging in any screens, even e-readers, an hour before going to bed interferes with sleep.