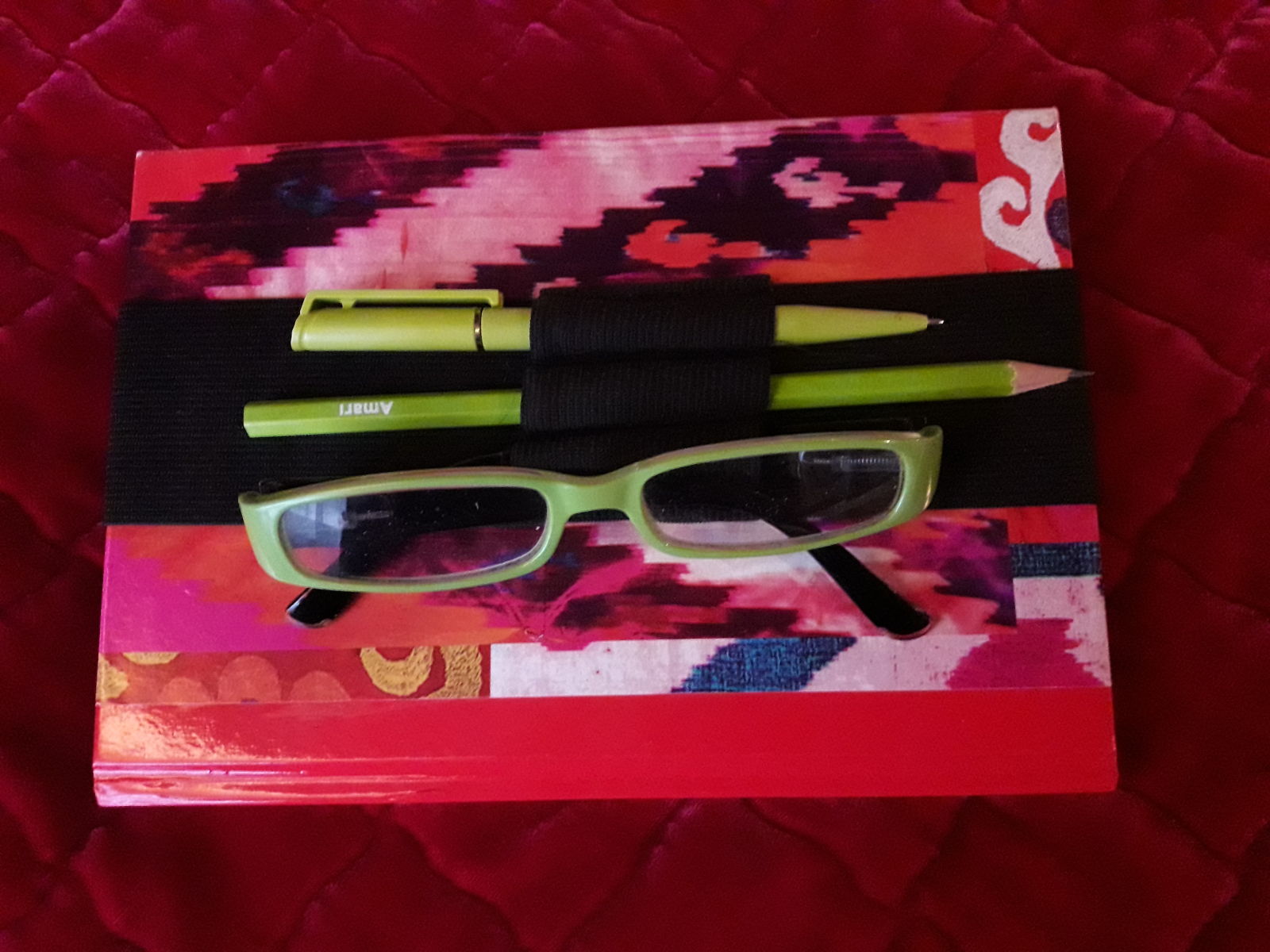 A JOURNAL
I've written in a journal every day for years. I glue in photos, ticket, maps, draw pictures and generally keep records. Each evening I like to sit and reflect on the events of the day. I blogged about covering the journal, marbling the inside lining papers and making the elastic hold-alls for pens and papers.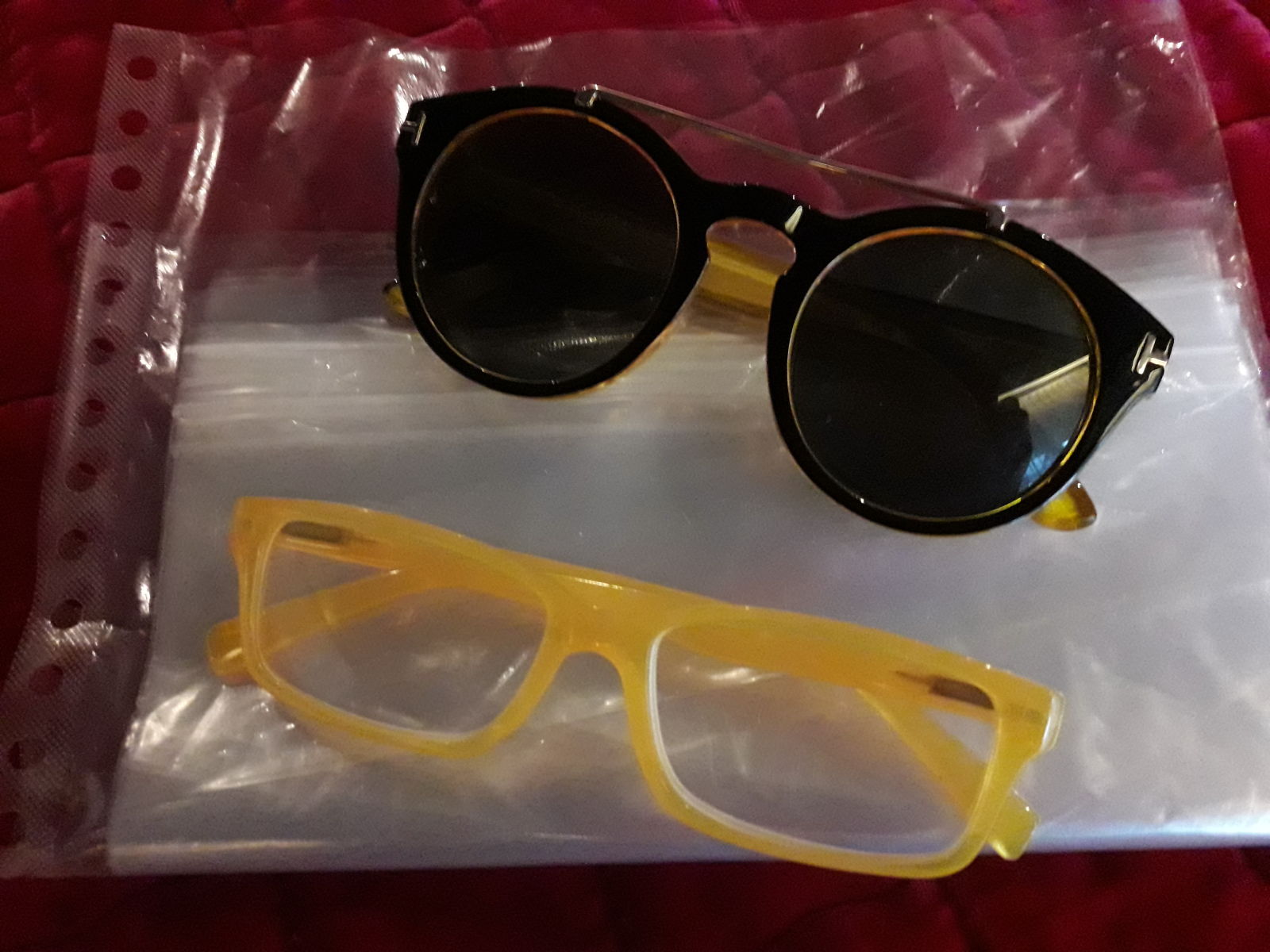 SUNGLASSES, READING GLASSES, ZIPLOCK BAGS
I can't see outdoors during daylight without sunglasses, can't read without reading glasses and have found so many uses for ziplock bags! I use then for packing wet swimsuits, controlling chargers, securely carrying shampoo and conditioner bottles in my toilet bag and they're good for day packs of nuts and crackers. I've seen really glamorous jewelry rolls but put my necklaces in ziplock bags, too.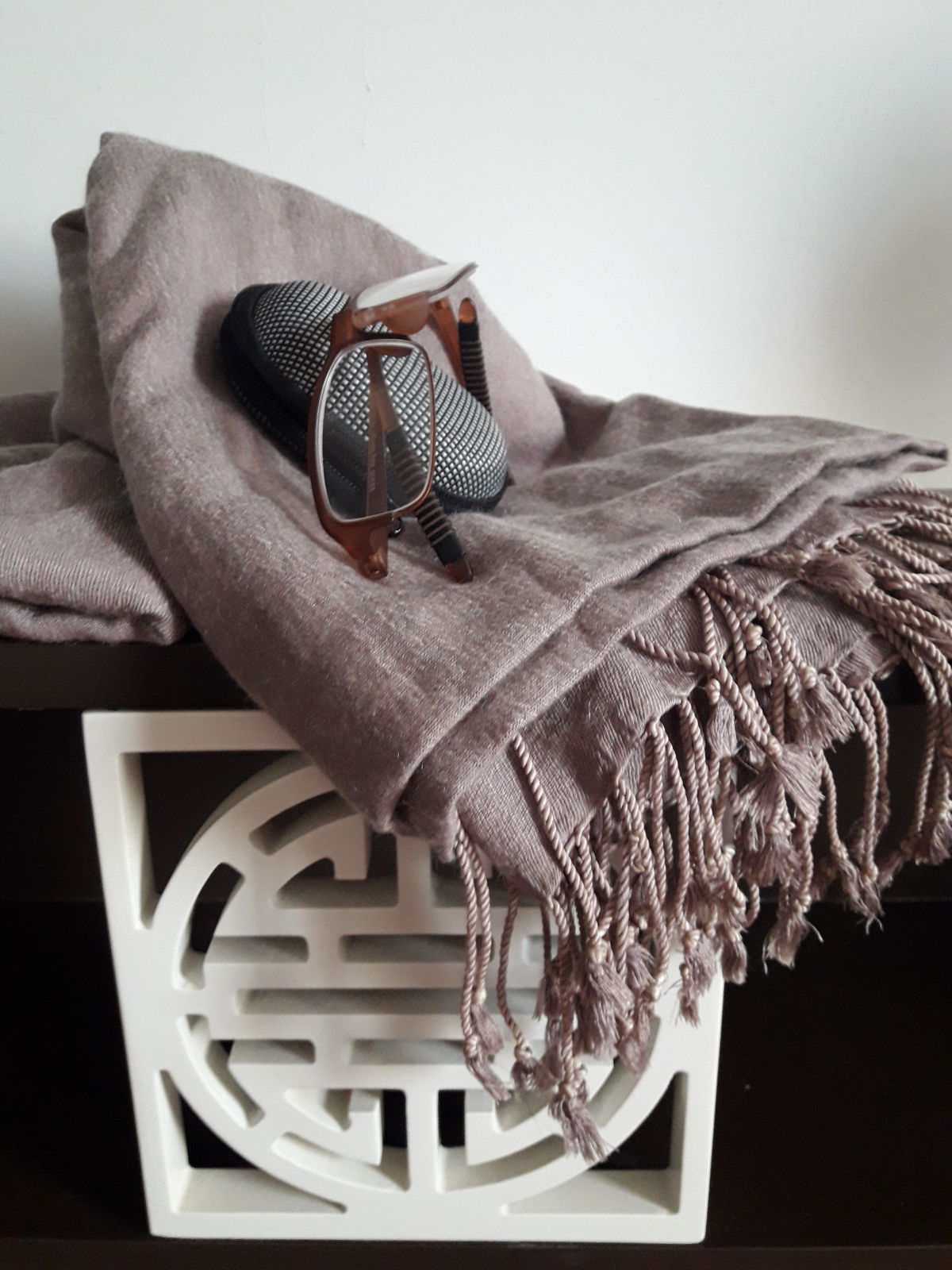 PASHMINA and FOLDUP MAGNFYING GLASSES
Big and warm, this pashmina has been used to keep the three of us snug on ferries, as an extra blanket, a curtain to reduce glare, a knee rug on flights but mostly as a scarf.
I need magnifying glasses for reading and twice these have broken, once early in a flight and another time, at our destination. I read a lot when we're away, especially on long flights. I was able to buy replacement fold-up glasses at Changi Airport and the other pair were replaced at an optometrist, but only after lots of difficulties so now I carry these fold-up glasses in their hard carry case as emergency back up supplies.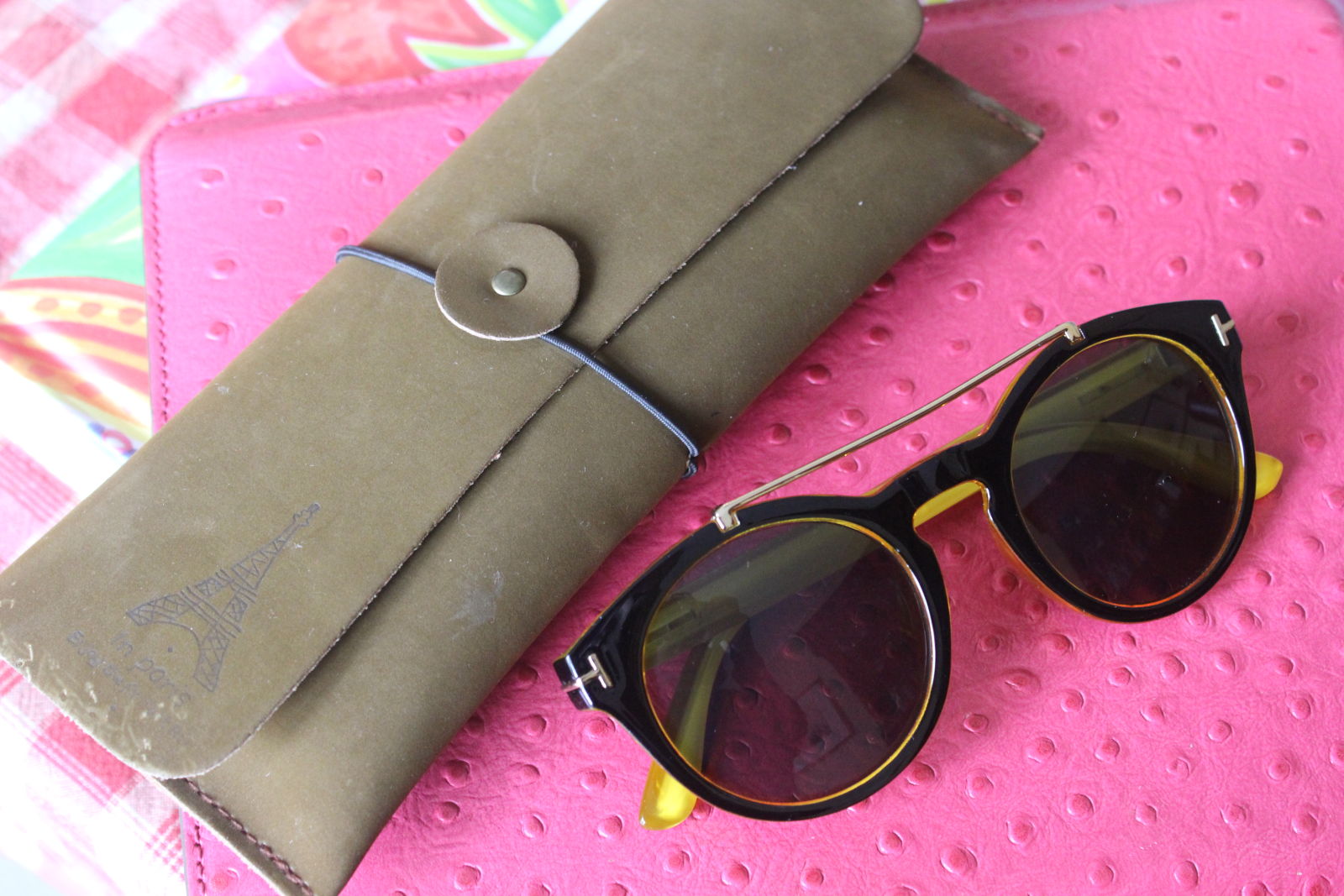 PENCIL CASE
I have a pencil case mostly for journal entries. It has
pens
pencils and an eraser (useful for crosswords)
highlighter pen (great for marking routes on maps)
scissors ( just make sure your scissors are in your luggage, not carry on bags)
mini glue stick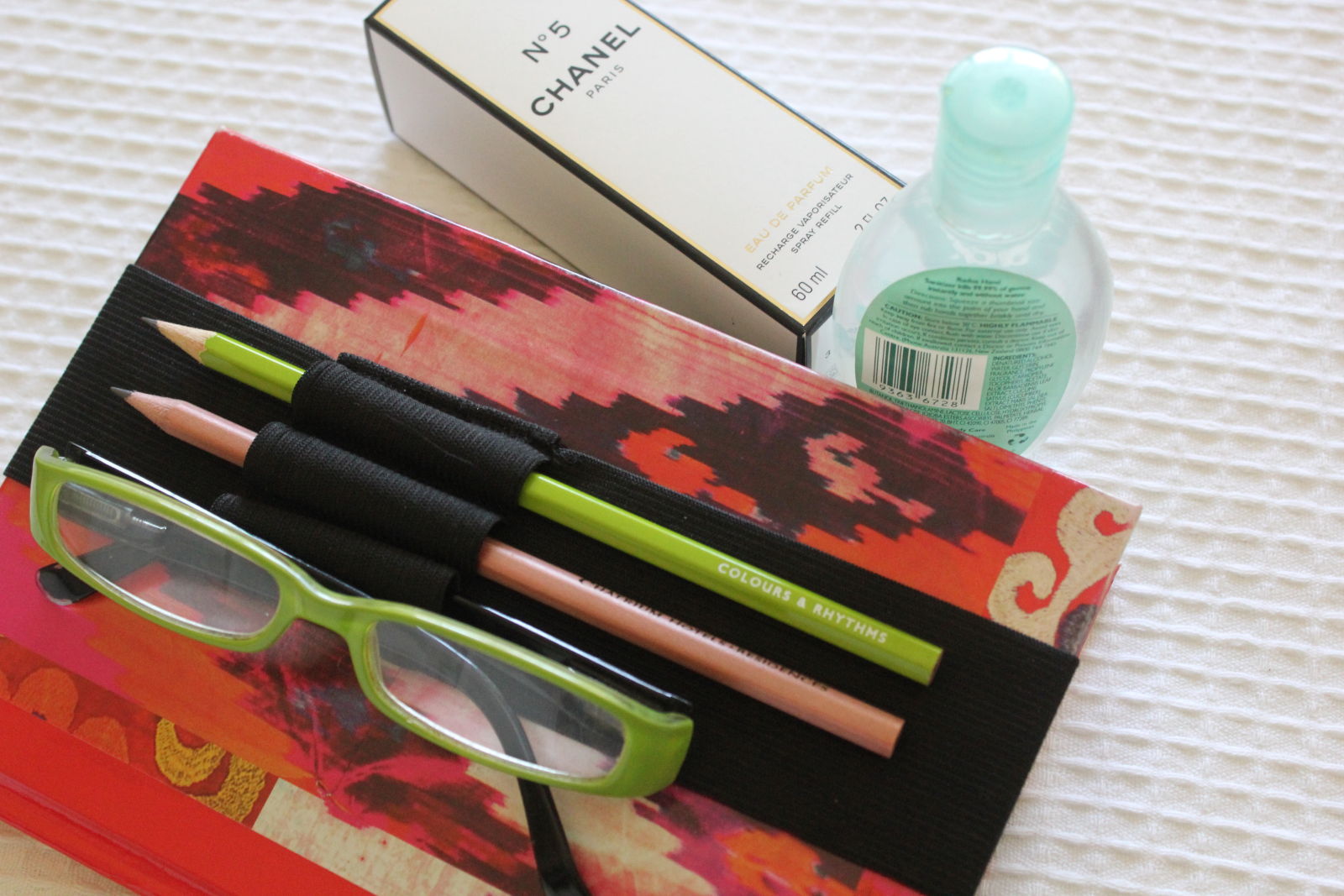 ANTIBACTERIAL HAND SANITISER
Great for freshening hands when we're out and about, for all those WCs without paper towels, for cleaning up spills on clothing and general clean ups. I refill a collection of small bottles from a one litre bottle before we travel as they are easier to carry in my handbag.
I also buy small spray bottles of my perfume to reduce baggage weight.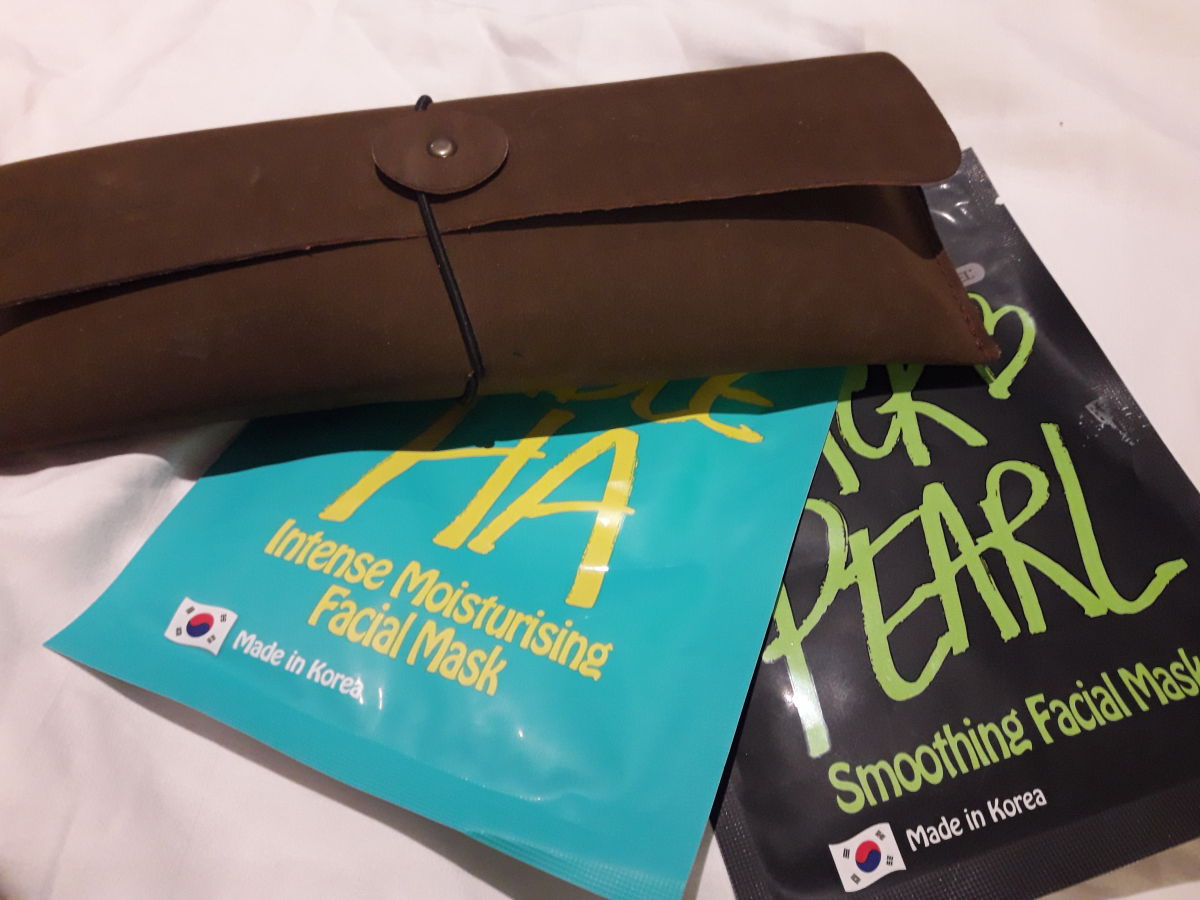 MOISTURISING MASKS
My normally dry skin totally dehydrates on flights, especially long ones from Australia. I liberally apply lip balm, lots of moisturiser plus I drink plenty of water en route and then use a moisturising mask when we arrive.
Other basics include a small SEWING KIT in a plastic box and nylon SHOPPING BAGS that which are tiny when folded into the cover and huge when you pull then out. Many shops don't provide plastic carry bags for shopping.
Today is World Teachers Day which is celebrated in more than 100 countries world wide. The day was declared by UNESCO in 1994 to recognise the role played by teachers in society. Internationally, World Teachers Day is celebrated 5th of October but this falls during school holidays in Australia, so we celebrate on the last Friday of October each year. If you can read this, thank a teacher.