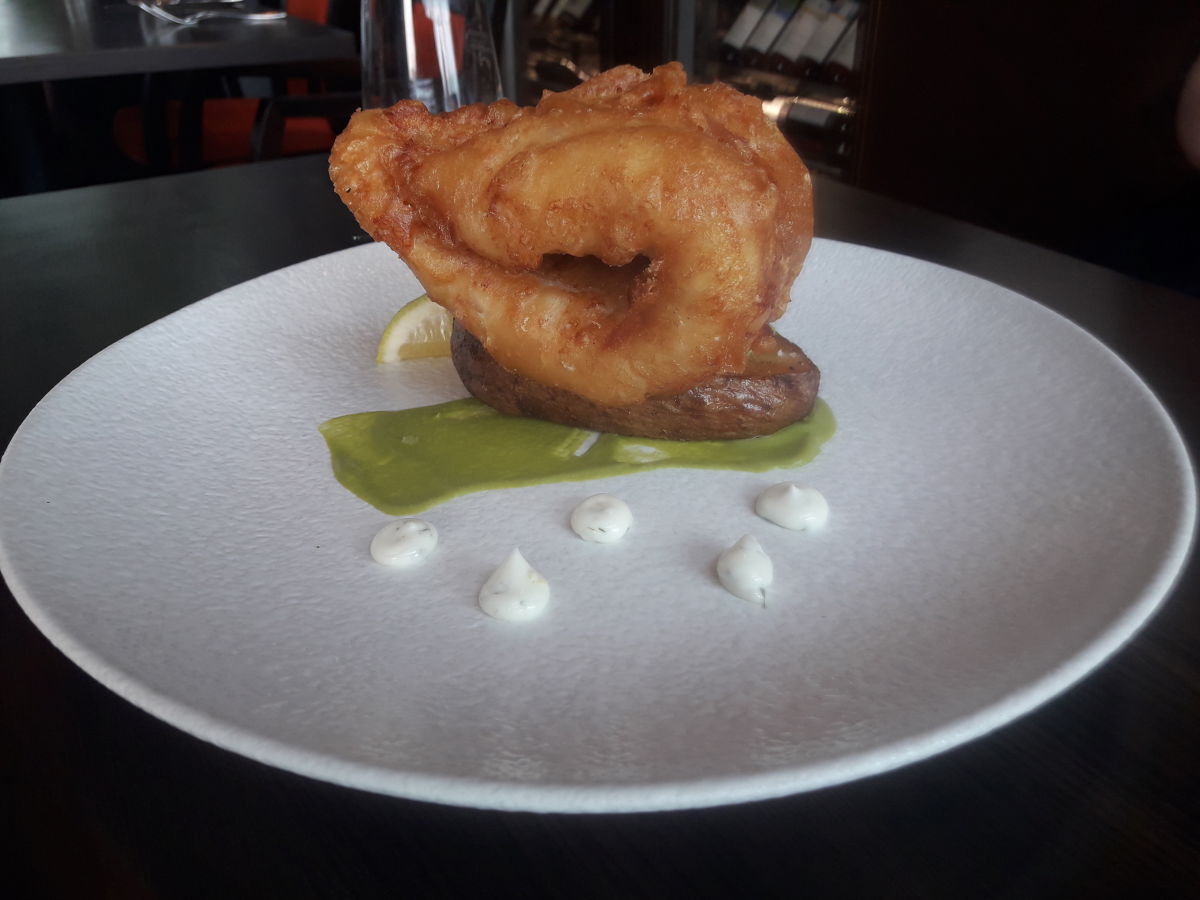 A fish fillet arranged on a sliced, roasted potato. Pretty, delicious. Like so many modern Asian cities, it is very easy to eat well in Singapore, from Hawker stalls to five star restaurants. This one had a view over Marina Bay, now the financial centre of Singapore. In the 19th century it was where the British and Chinese settlers established their businesses.
Singapore is a thriving, bustling city. If you've already done the night zoo, the bird park, breakfast with the animals, Gardens by the Bay and Sentosa, there's many gardens to visit, art galleries  and museums, historical buildings and breathtaking new ones, plus masses of shopping opportunities and, of course, eating! We like the bum boat trip from Clarke Quay because you really can see how things have evolved in older areas.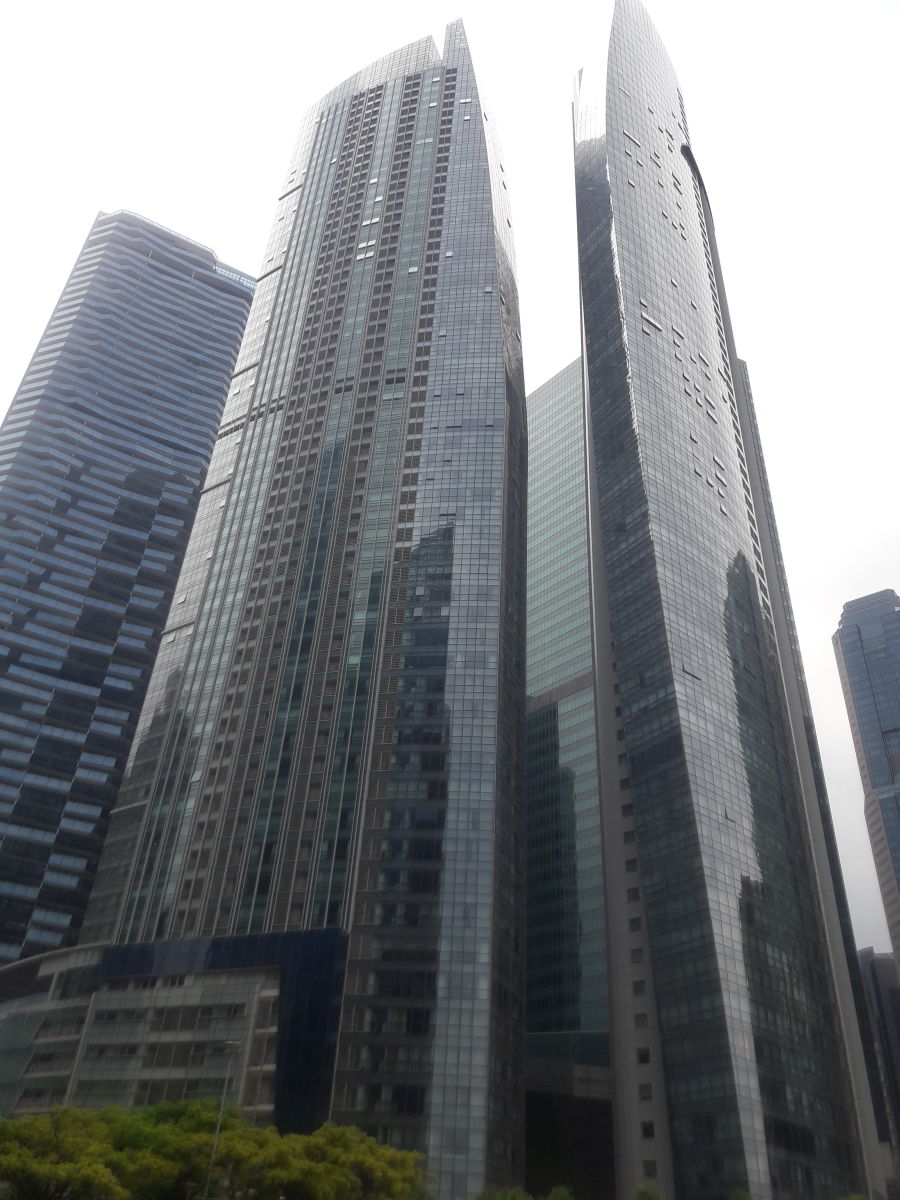 The buildings go up, up, up.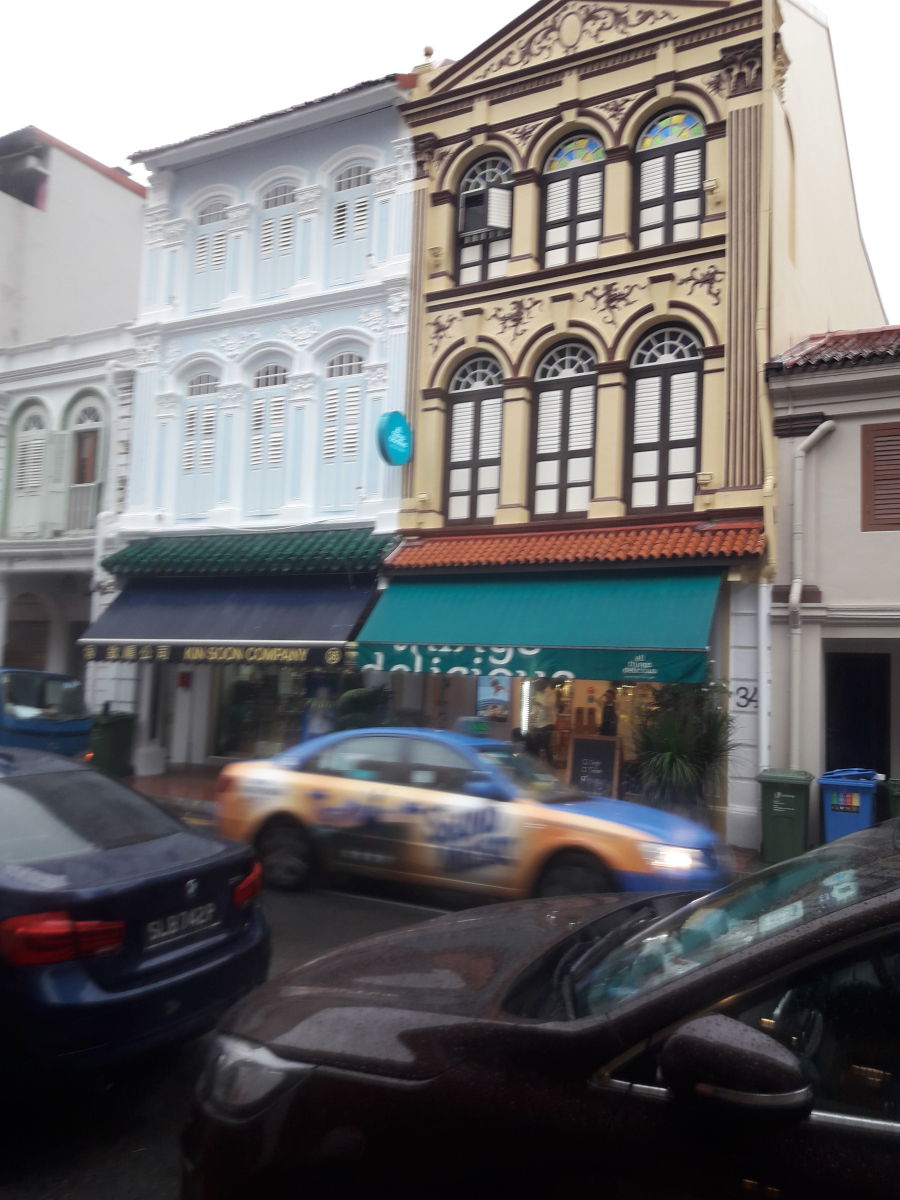 Restored shop houses.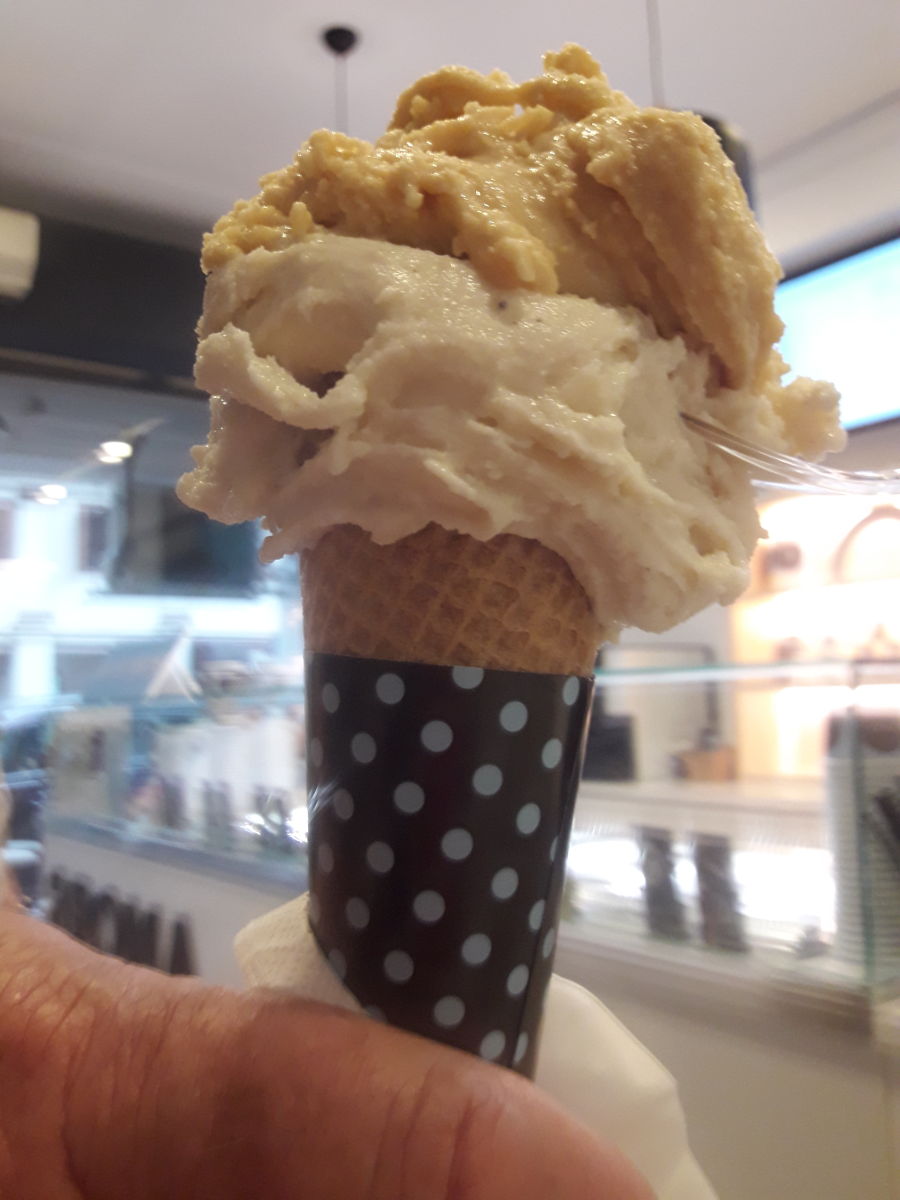 It's hot and humid in Singapore. Cooling down treats.
Loved the parquetry in our hotel  and the room full of balloons. It was my birthday!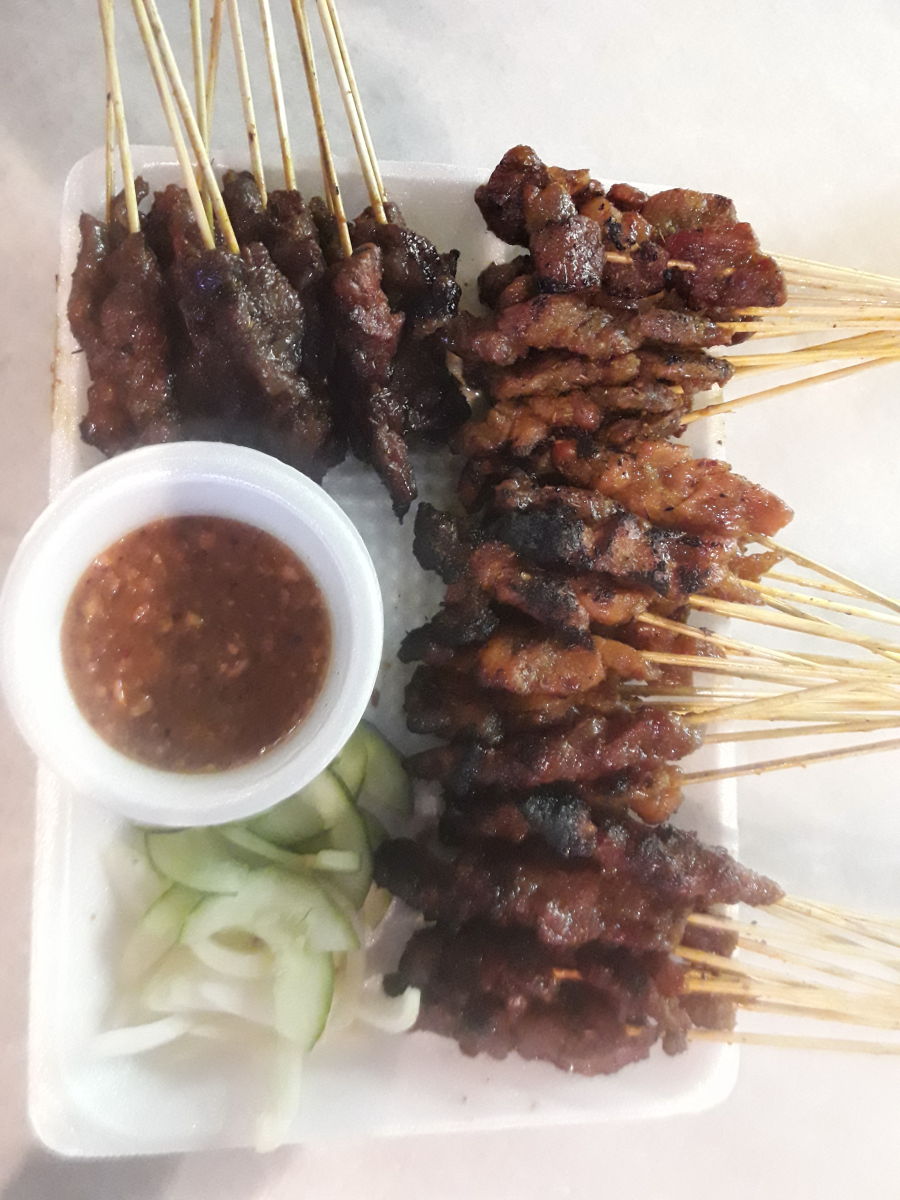 My husband ate his own weight in satay sticks at Lau Pa Sat Festival Pavilion across the road from our hotel.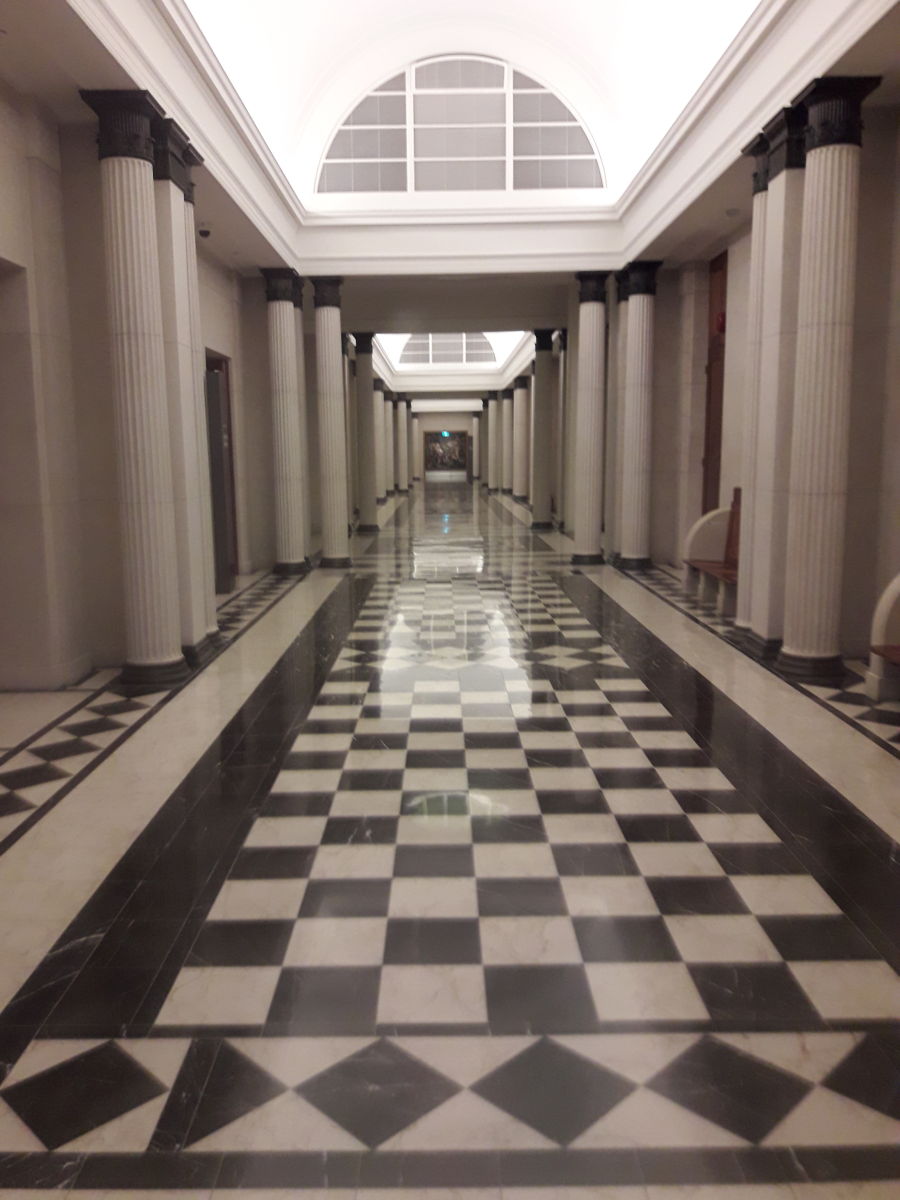 Corridor, old Supreme Court, now the National Gallery.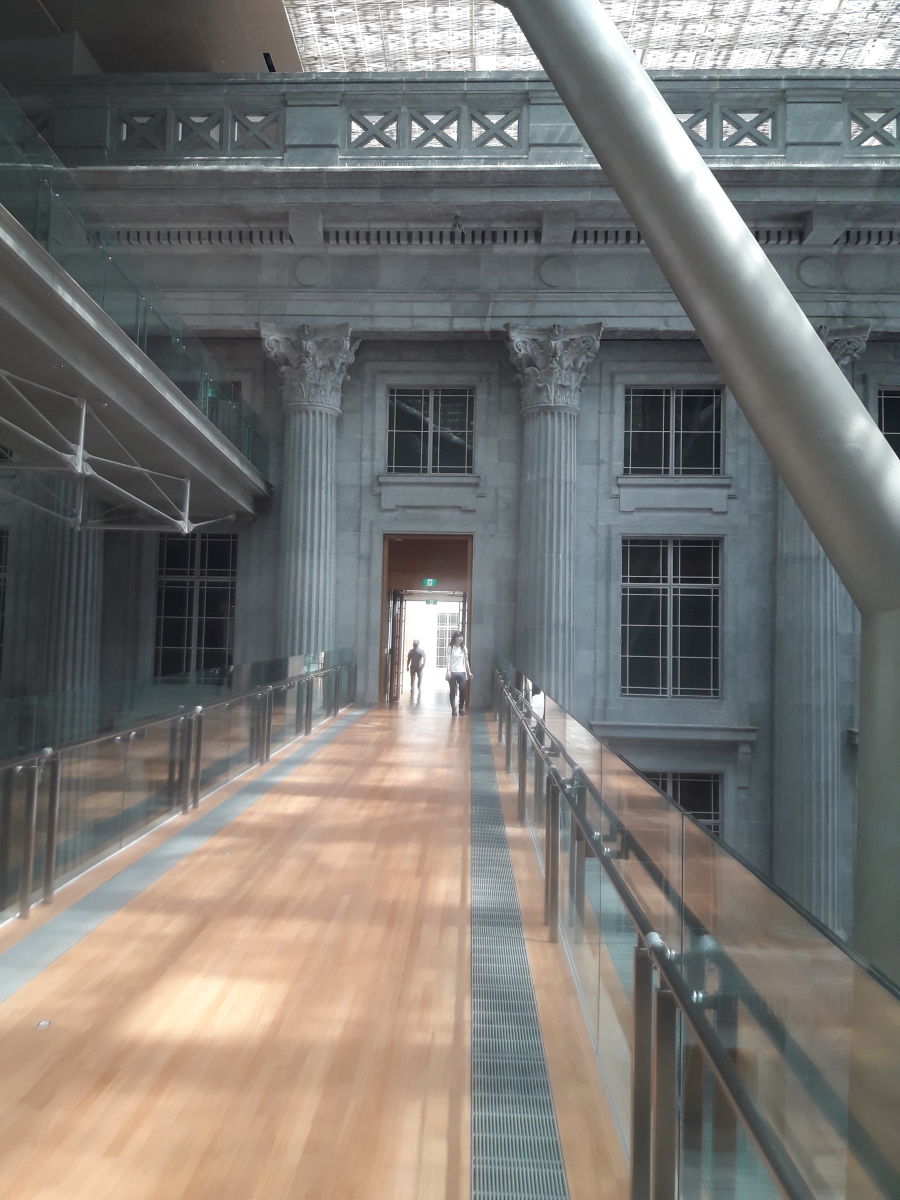 This is the new National Gallery of Singapore, opened in 2015. It houses the largest collection of South East Asian art, consisting of over 8 000 artworks. The building is fabulous. There is a modern, central section amalgamating the original Supreme Court and the Town Hall. Clever, interesting and eye catching, the gallery offers guided tours of the building, featuring the history, the public selection of the  French architect who designed the connection of the two buildings and many other points of interest. Allow two hours plus time to look at each gallery.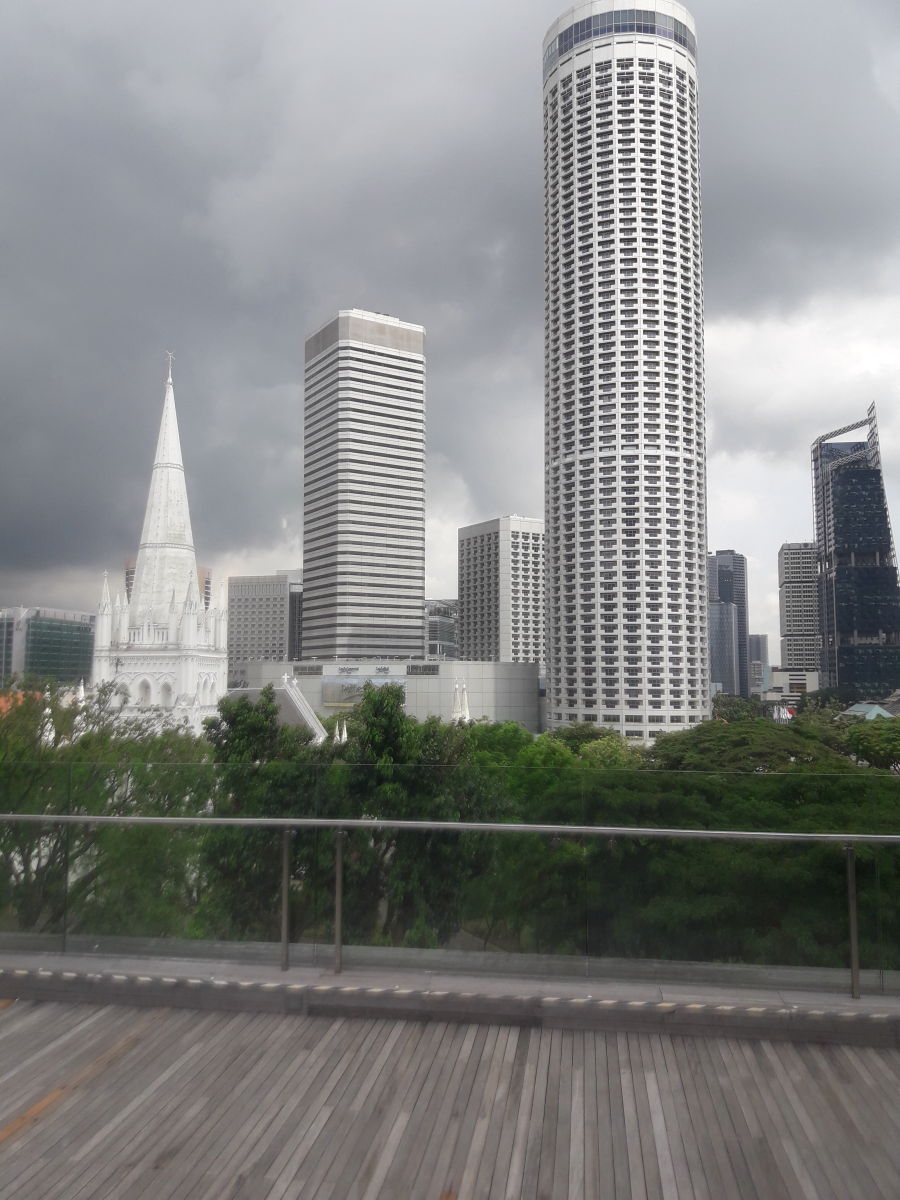 From the roof terrace of the gallery showing the very old, St Andrew's Cathedral, and the new towers of Singapore.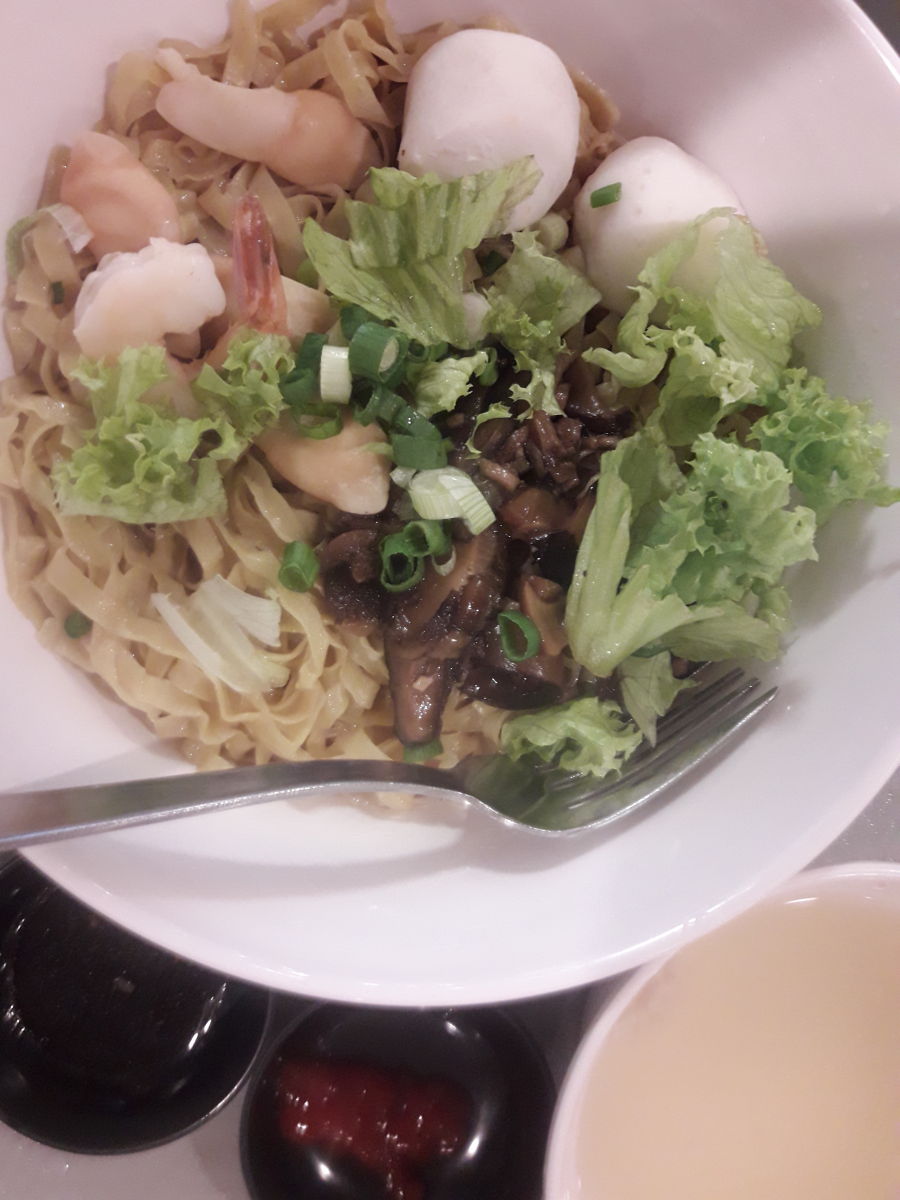 Abalone, prawn and fish balls on spicy noodles, served with a bowl of clear soup.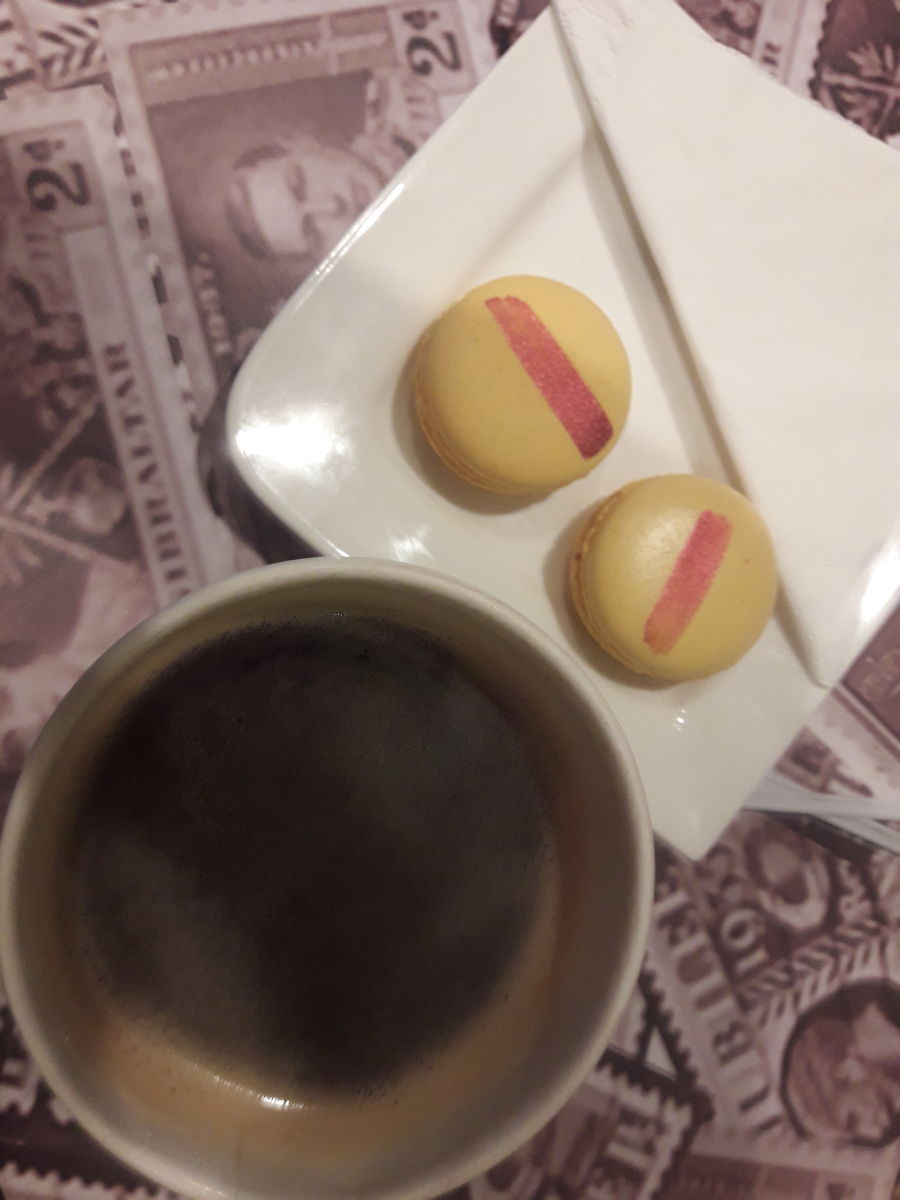 A Paris moment in Singapore: coffee and passionfruit macaroons.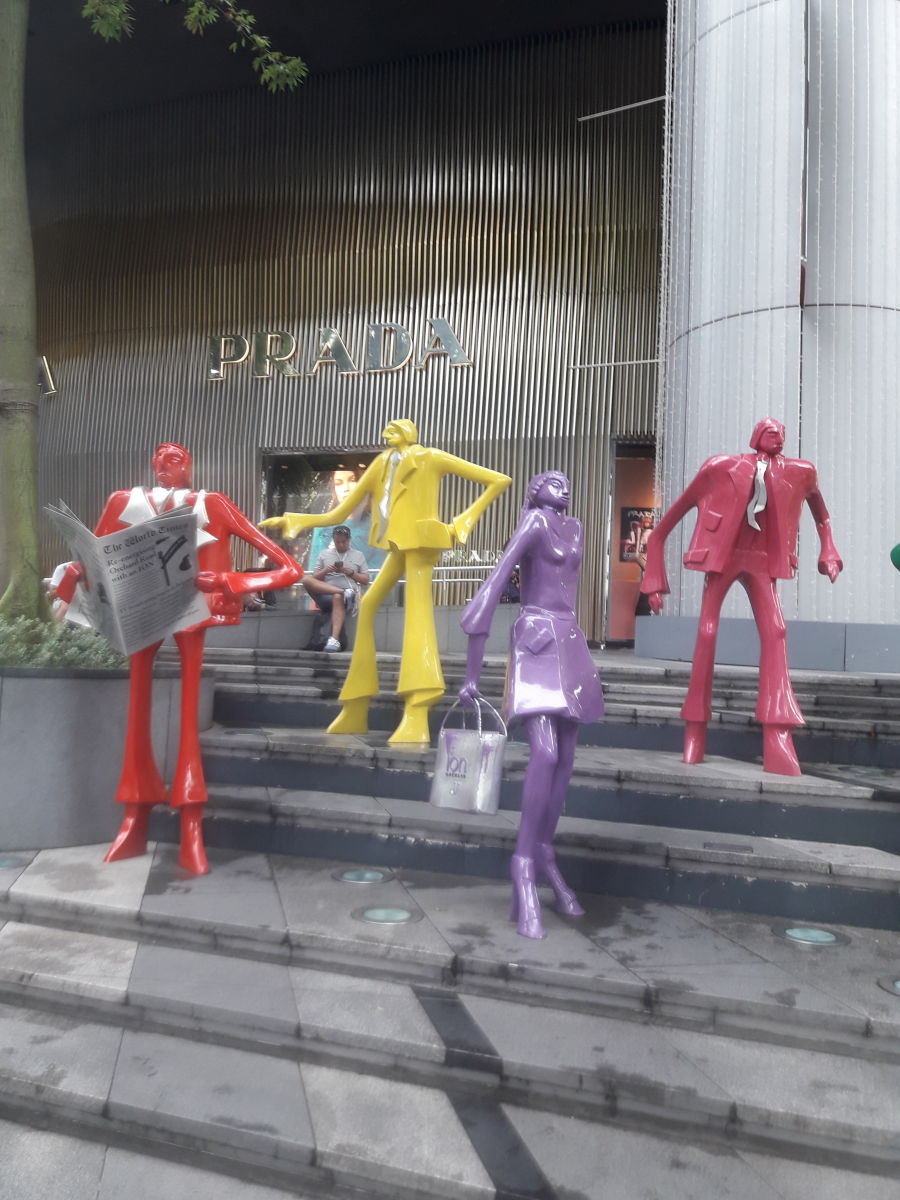 I was scared stiff by the prices here, too.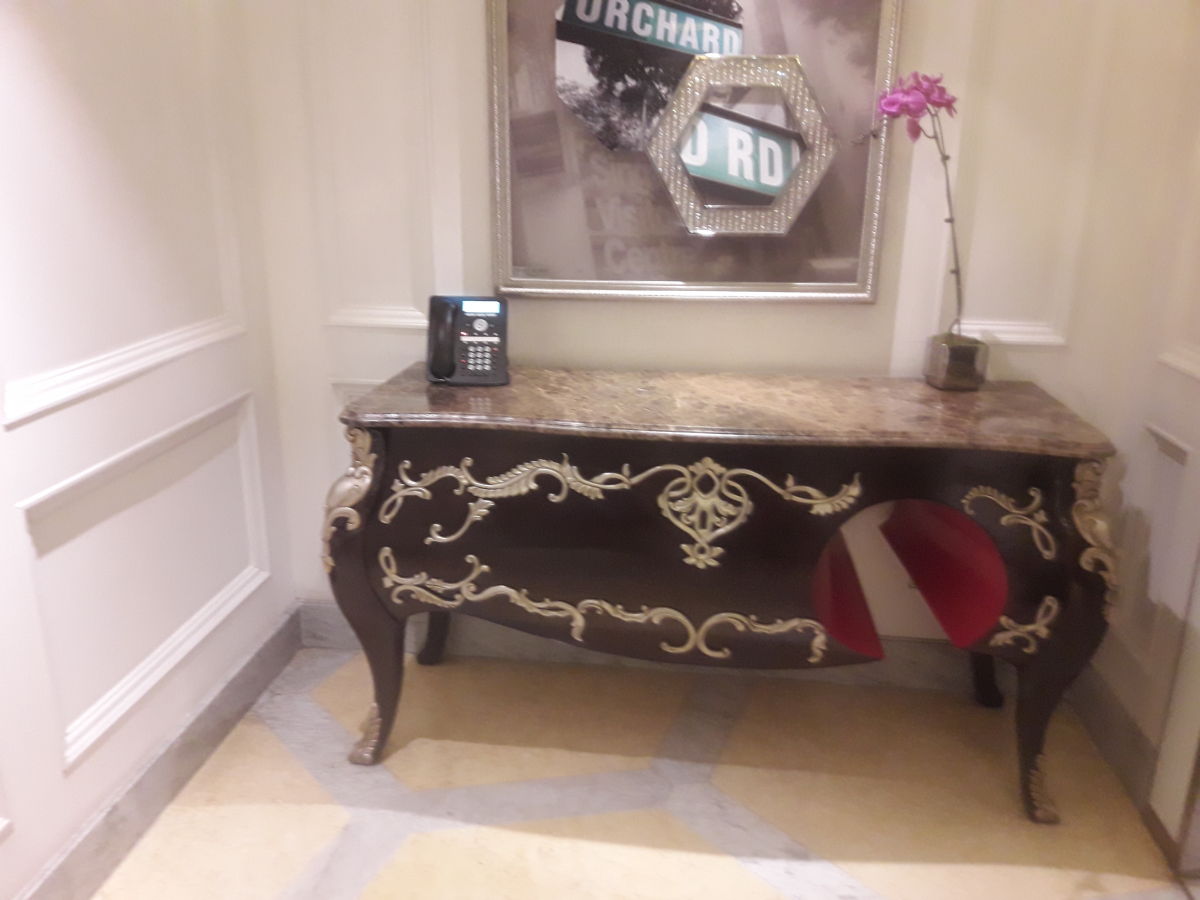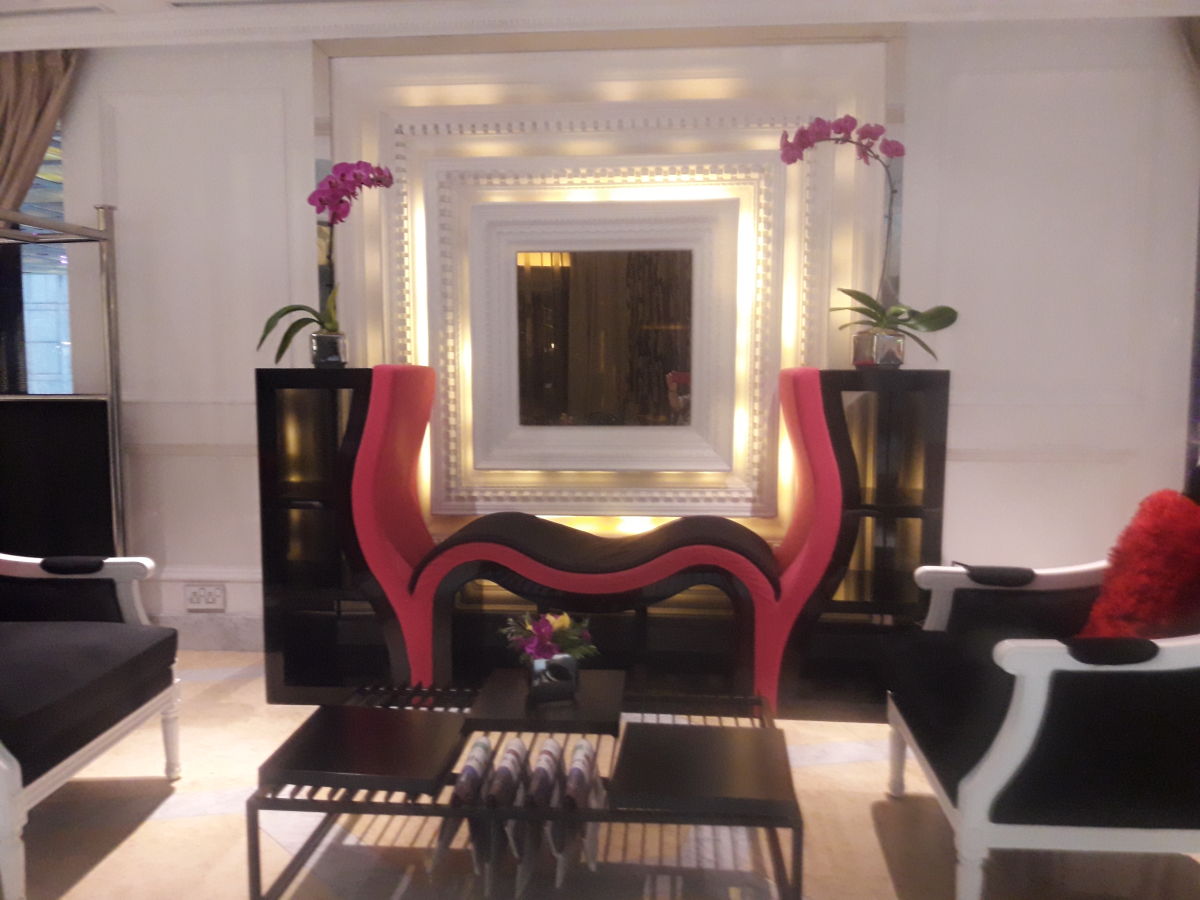 Some interesting furniture in our hotel. Quite funny watching people sit on  the settee. Mainly appealed to children.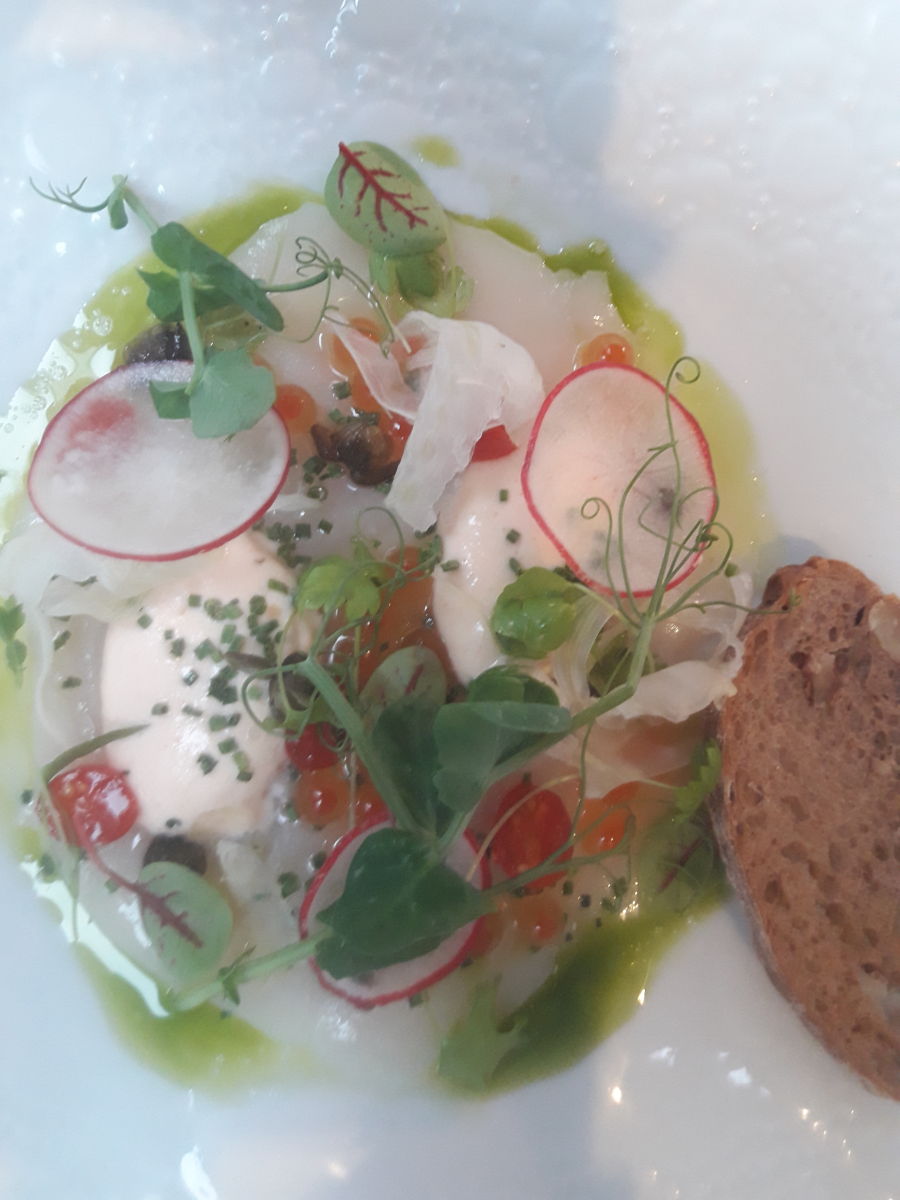 Amazing carpaccio of Hokkaido Sea Scallops, tarama (fish roe), chive oil and grated yuzu ( a tart citrus).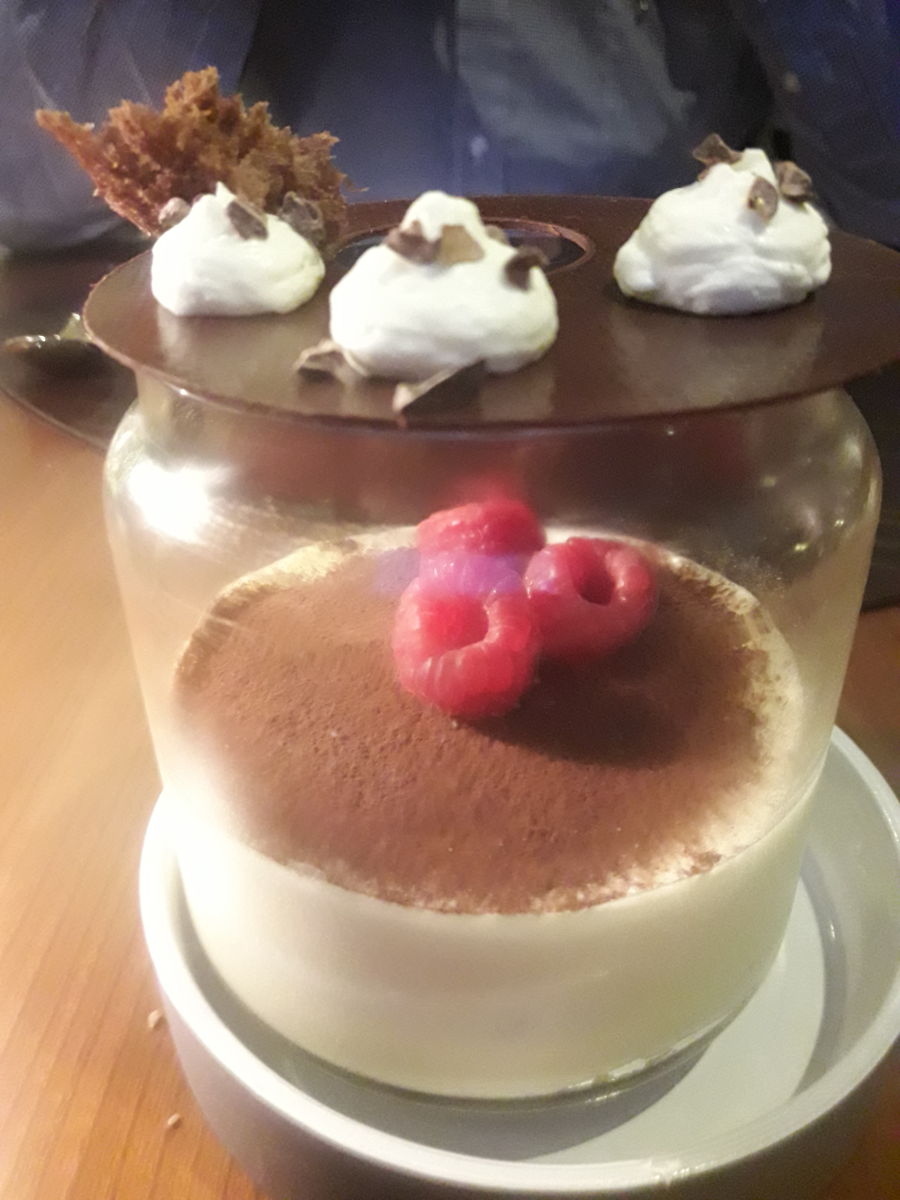 This tiramisu had banana bread, creme de cacao, mascarpone and cocoa nibs, plus fresh raspberries on top.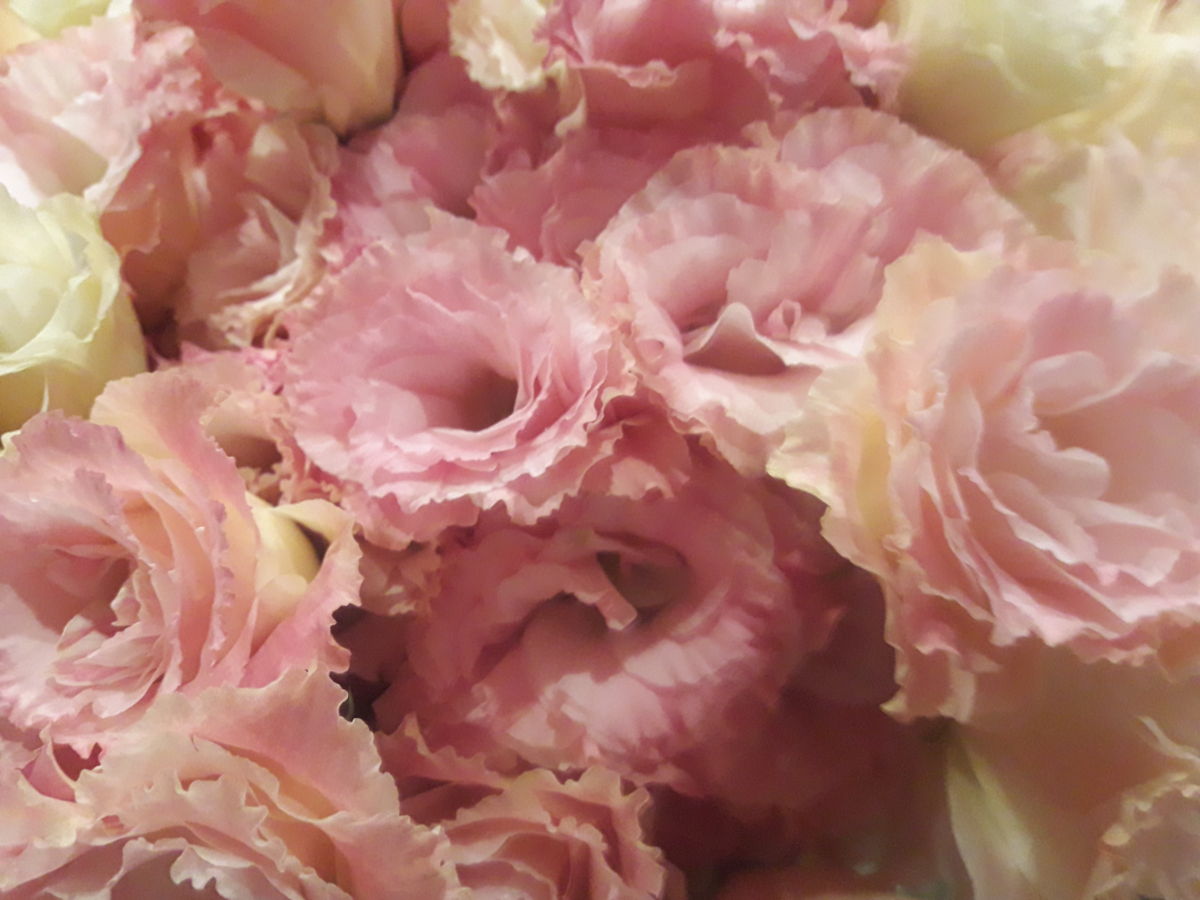 Hotel flowers. Very beautiful.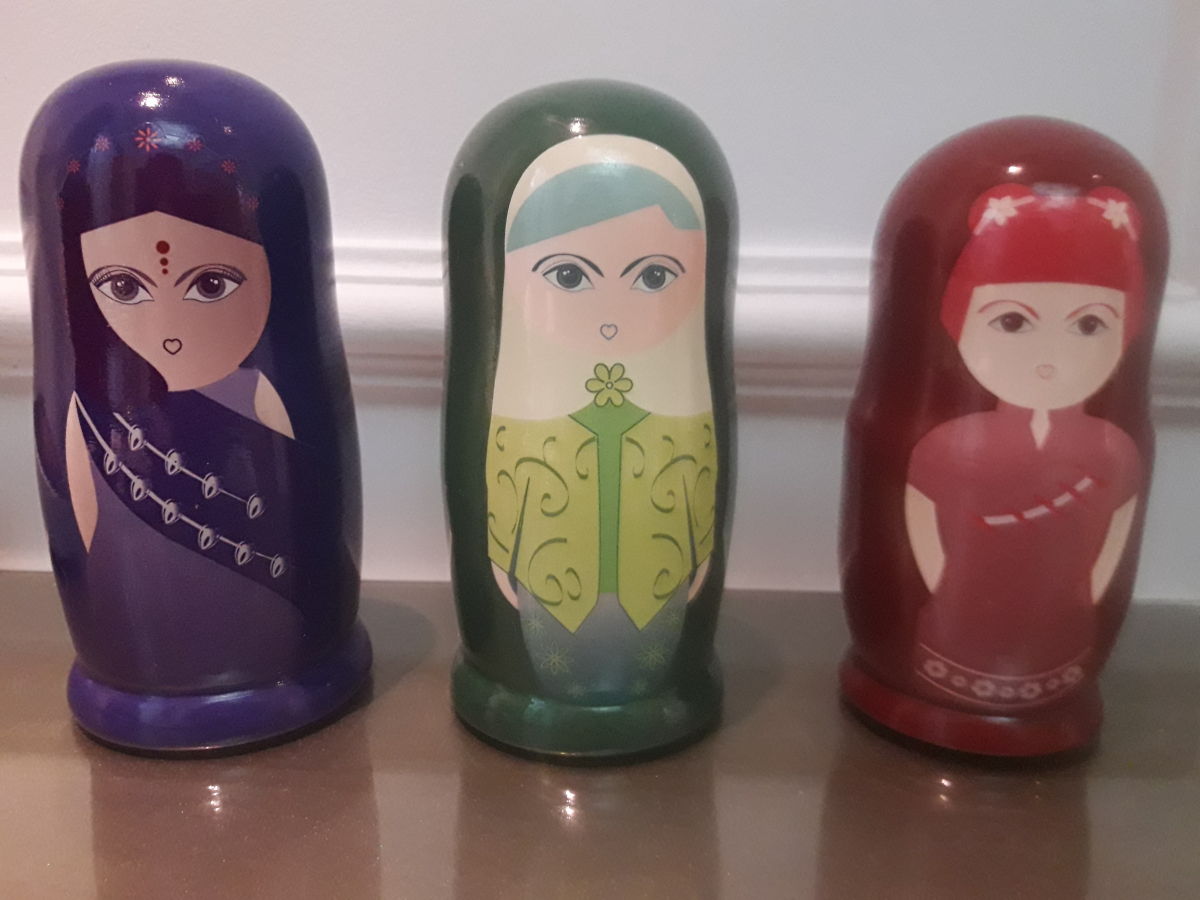 These babushka dolls in our hotel room represent the major ethnic groups in Singapore. Purple represents Indian, 9.1%, the green represent Malay, 13.3% and red represents Chinese, 74.2%.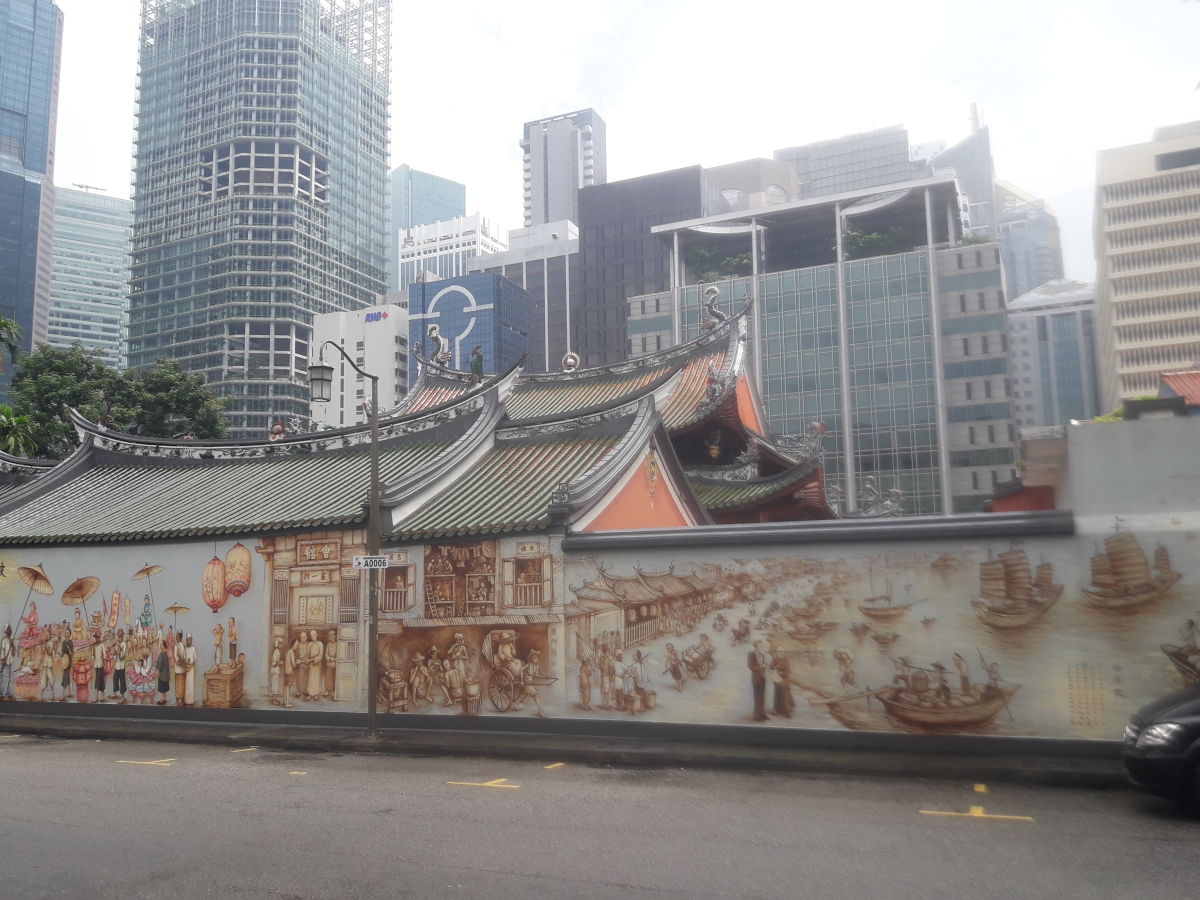 Street art explaining Singapore's history.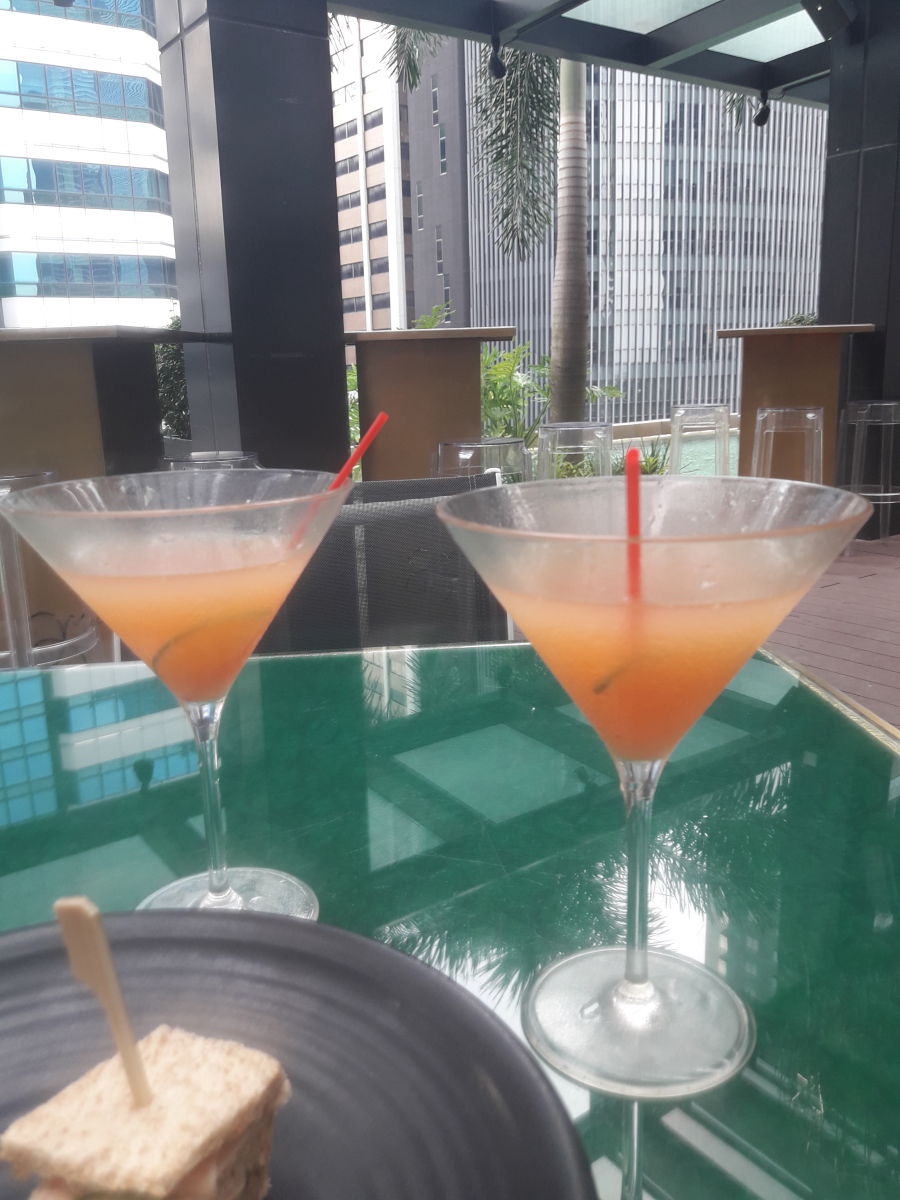 To the roof top bar for grapefruit martinis, well, because we'd never had them before!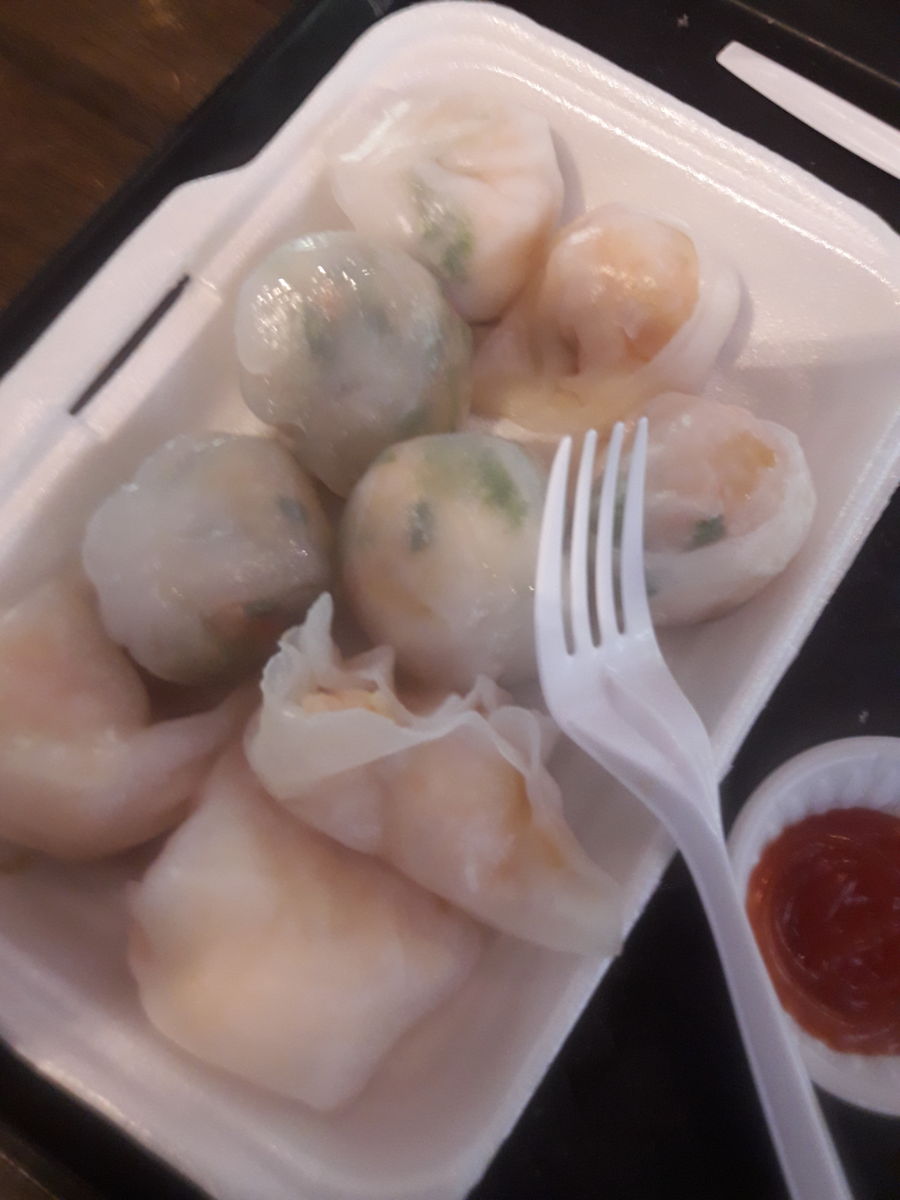 I had dim sum for breakfast every day and this night, dim sum for dinner, too. Freshly made and steamed, it is irresistible! Food hall cuisine.
Tomorrow is World Petroleum Day. Petroleum is not just used in our cars, but is also the key ingredient in plastics, detergents, rubber, fertilizers, pesticides, paint, photographic processes, make-up, candles and many medicines. The supply of petroleum is finite, so Petroleum Day gives us the opportunity to consider alternatives.