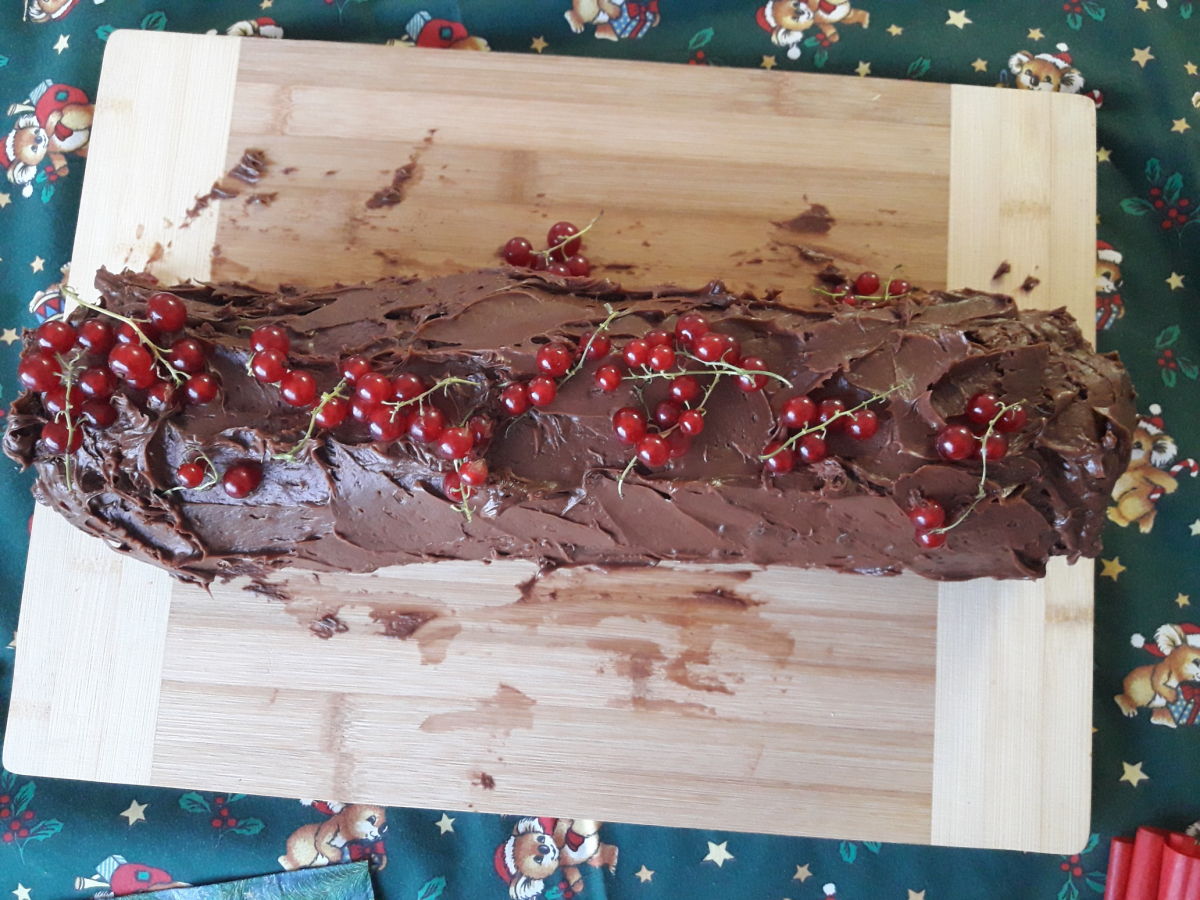 FOOD
The Yule Log made by my sister in law. It was part of the Christmas feast we enjoyed in Beverley, about two hours from Perth. It was a lovely day.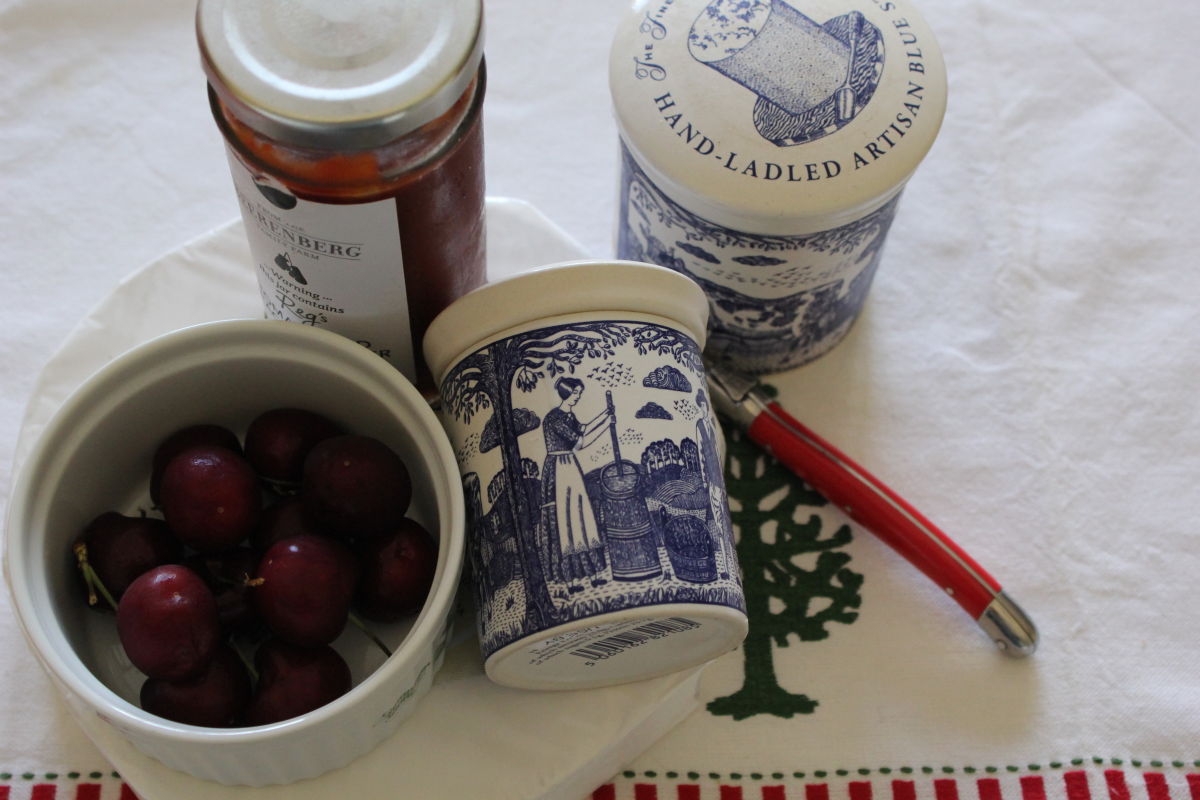 Cheese, cherries and chutney, perfect. My husband buys me a china pot of Stilton every Christmas and it is delicious!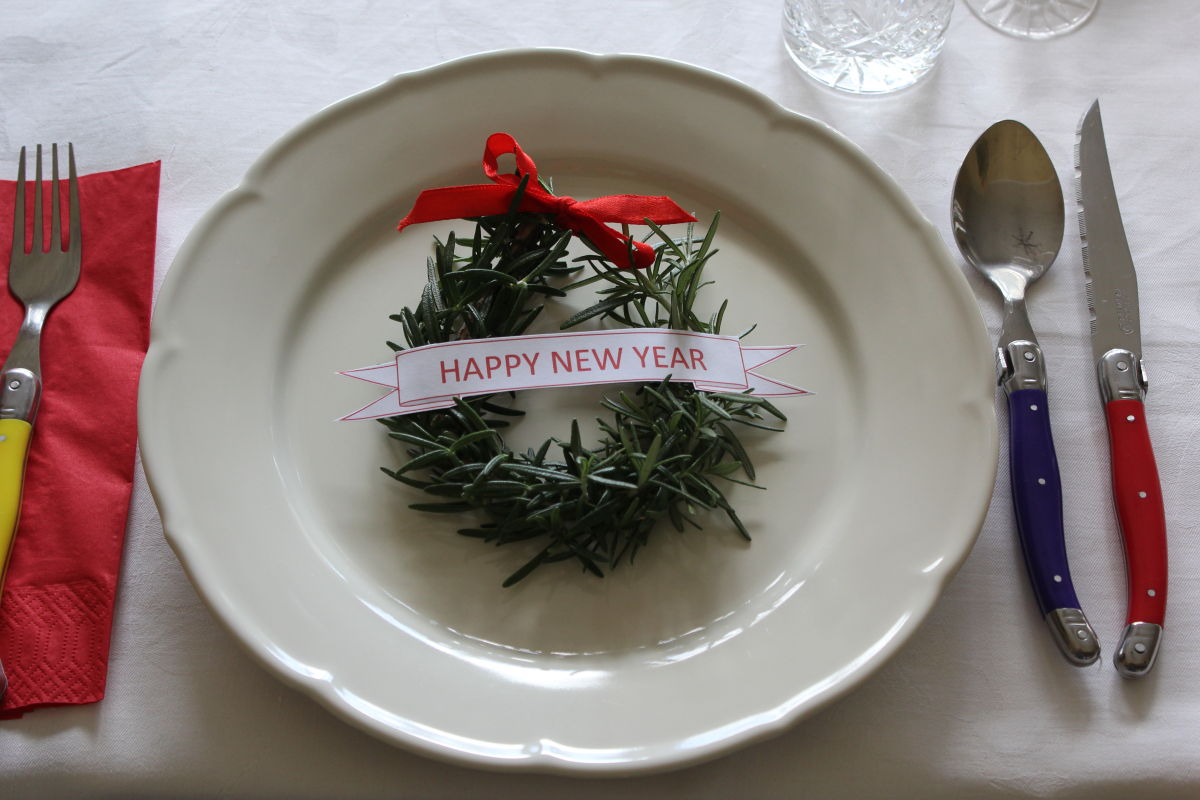 PROJECT
We had ten for Boxing Day Lunch and I made HAPPY NEW YEAR Rosemary Laurels.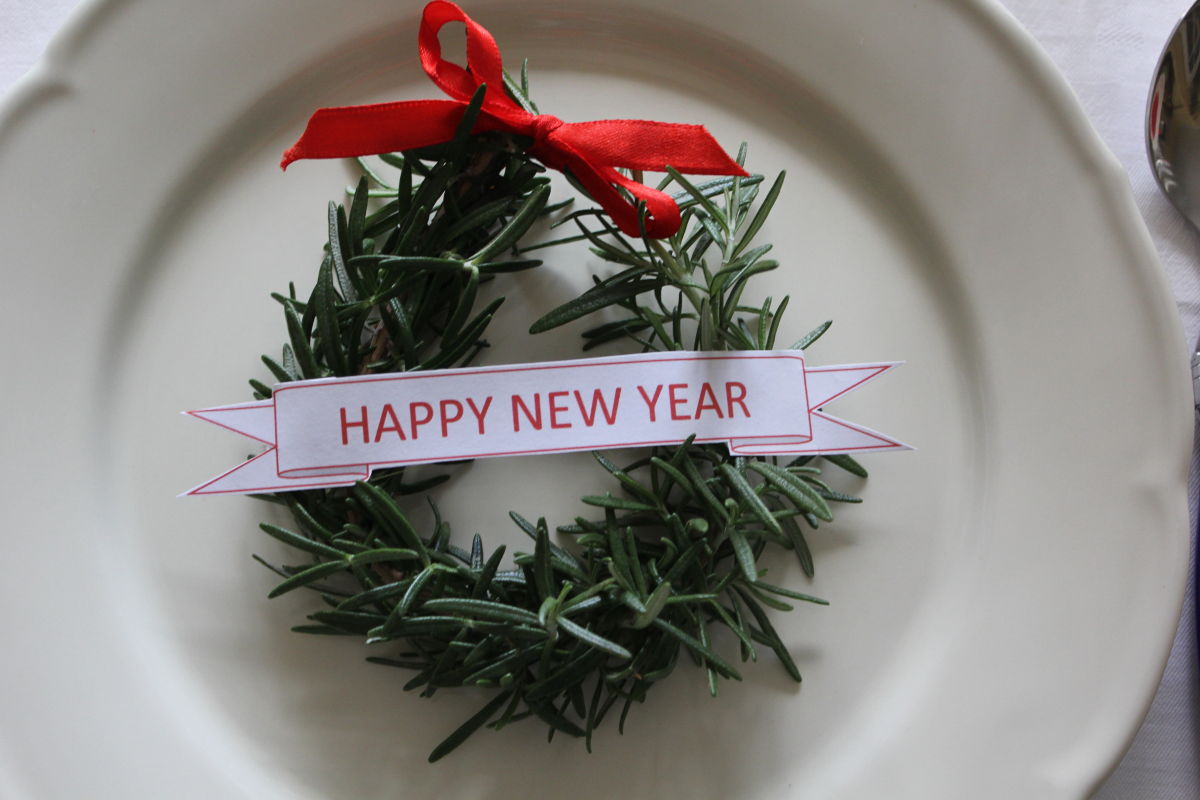 To make
1. Make a circle from a piece of rosemary and glue the overlapping ends. Secure with a peg until it dries.
2. Print off and cut out your message. I glued a scrap sheet of A4 paper to the back to make it stronger, then cut.
3. Put a dab of glue on each end of the message, press onto laurel.
4. When the glue is dry ( I left it  overnight ) add a piece of ribbon.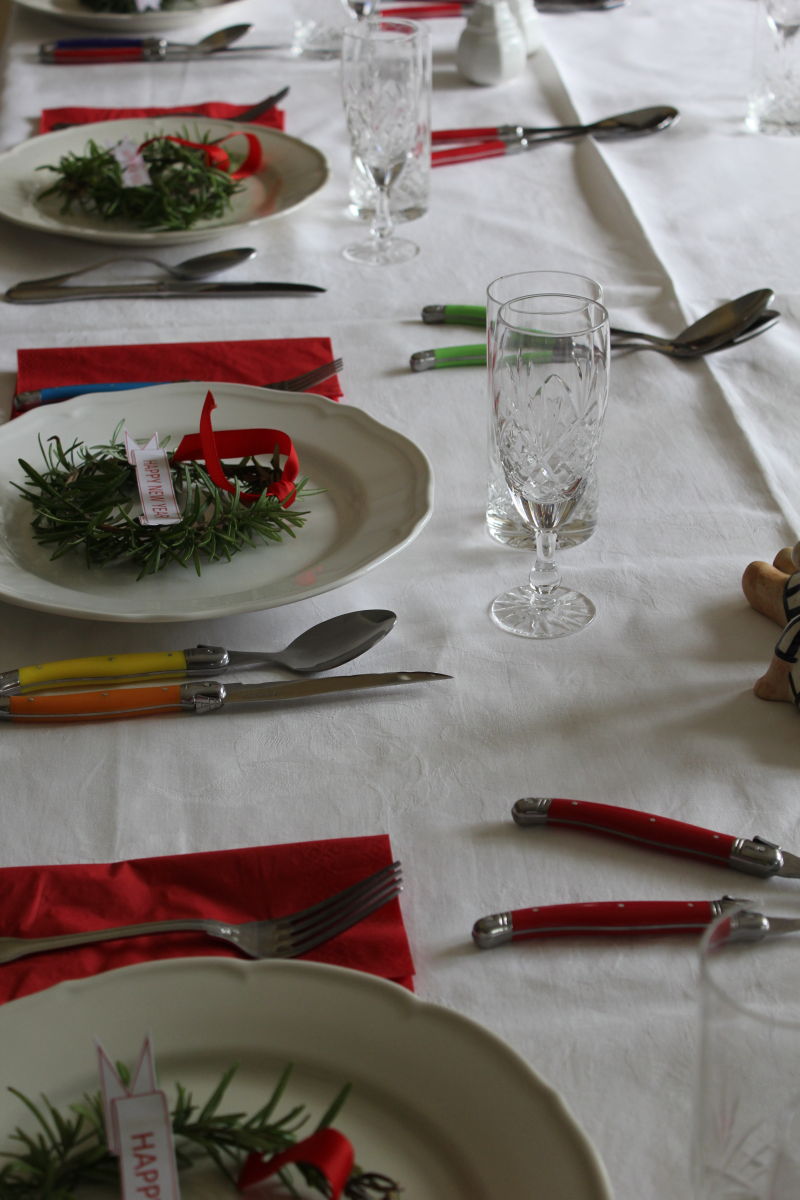 These laurels looked pretty and smelt great.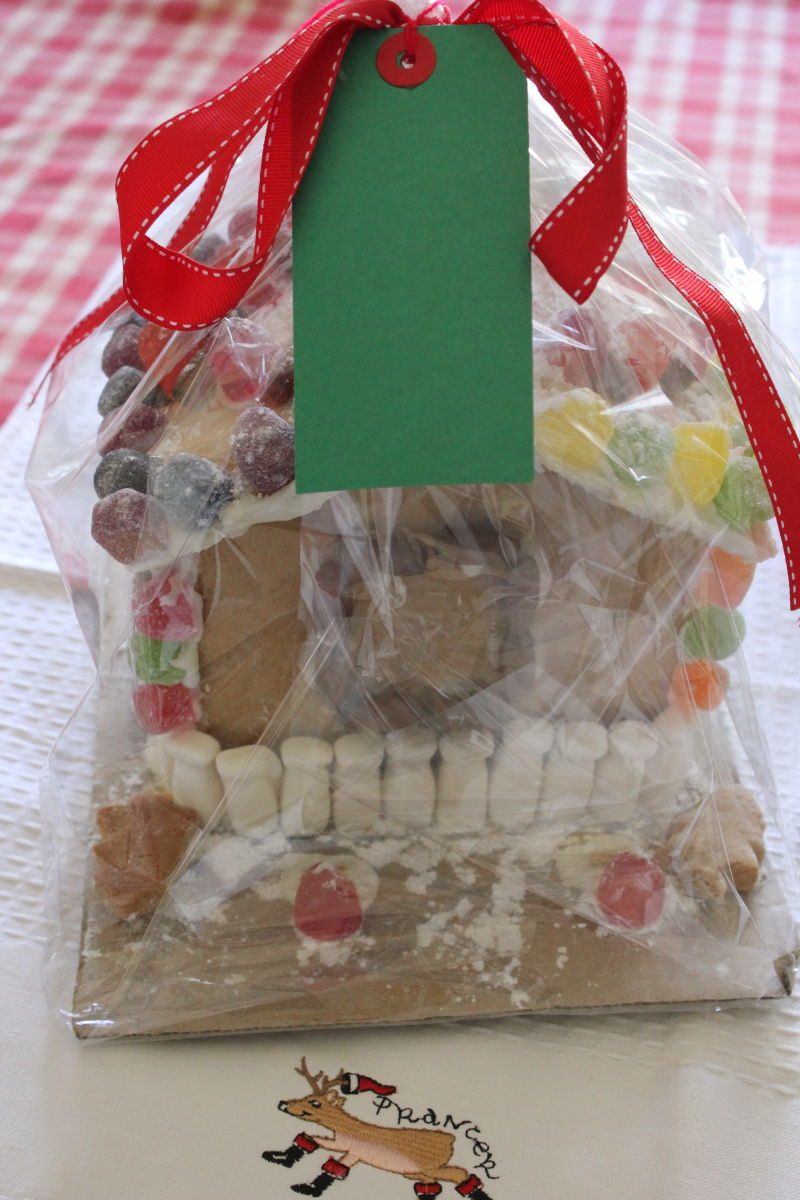 SURPRISES
A Gingerbread House Gift. Such a lovely surprise from special friends. Thankyou!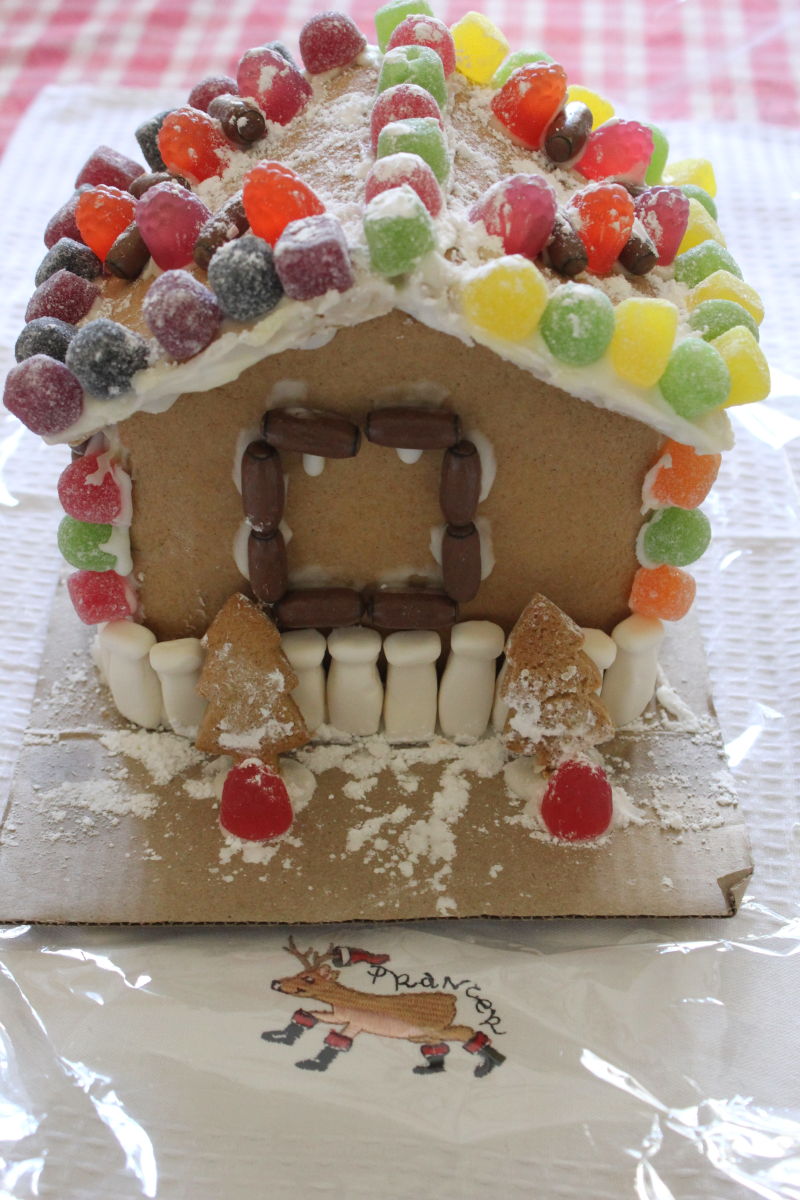 '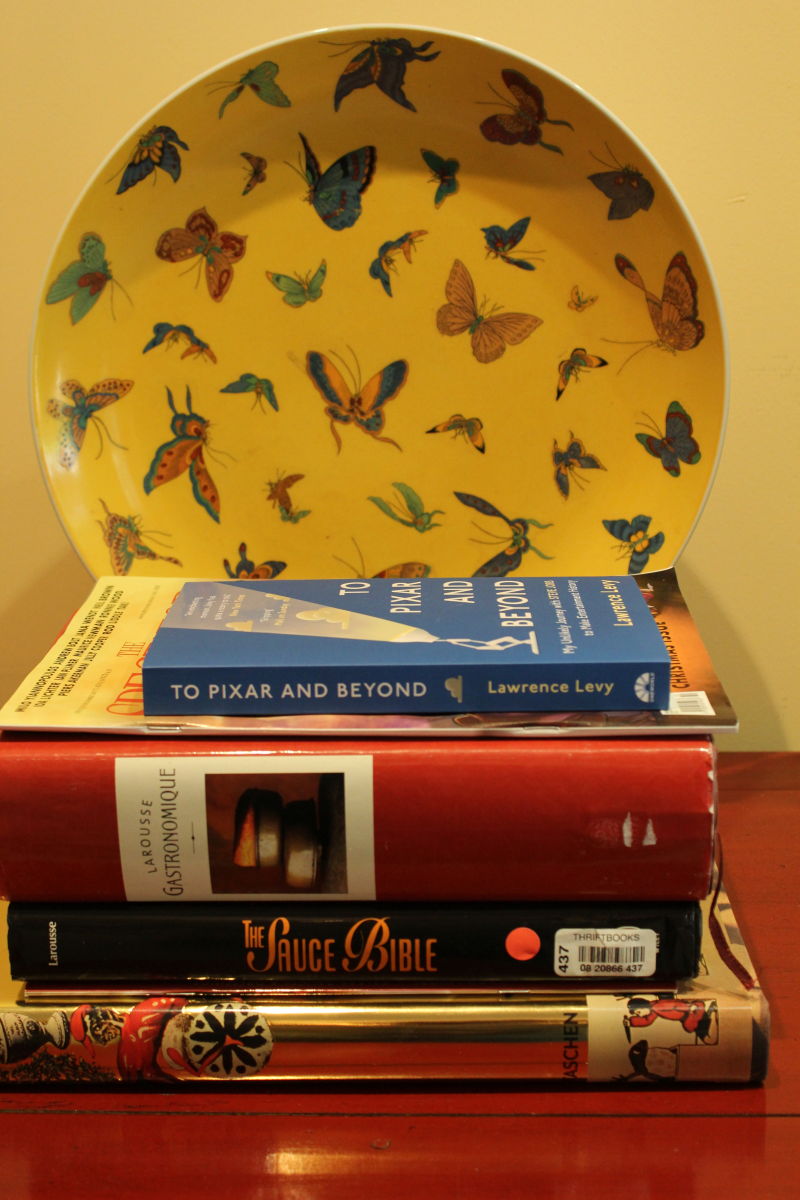 PRESENTS
We all like books for Christmas! My mother has gone home, we are living off leftovers, things have been put away and now we have settled to some reading.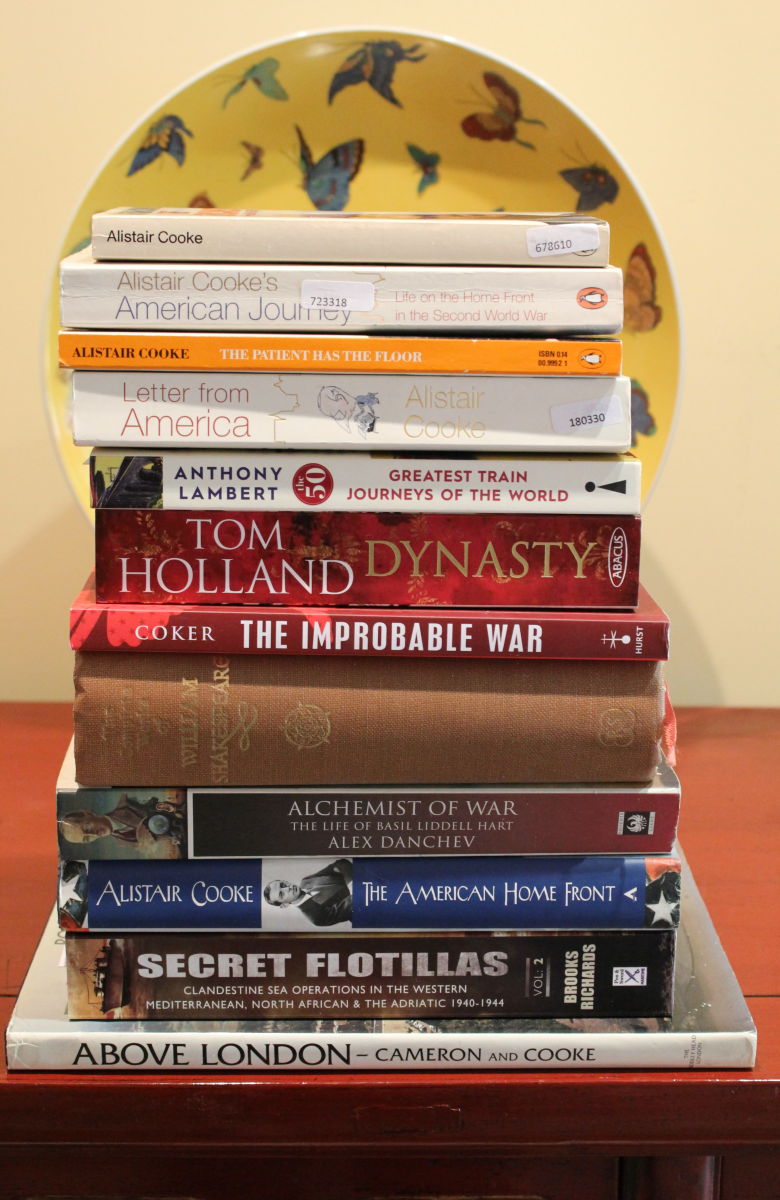 This enormous pile belongs to my husband. He is very pleased with it . He haunts second hand book sites online for titles he wants after he's seen them in the bibliography of other books.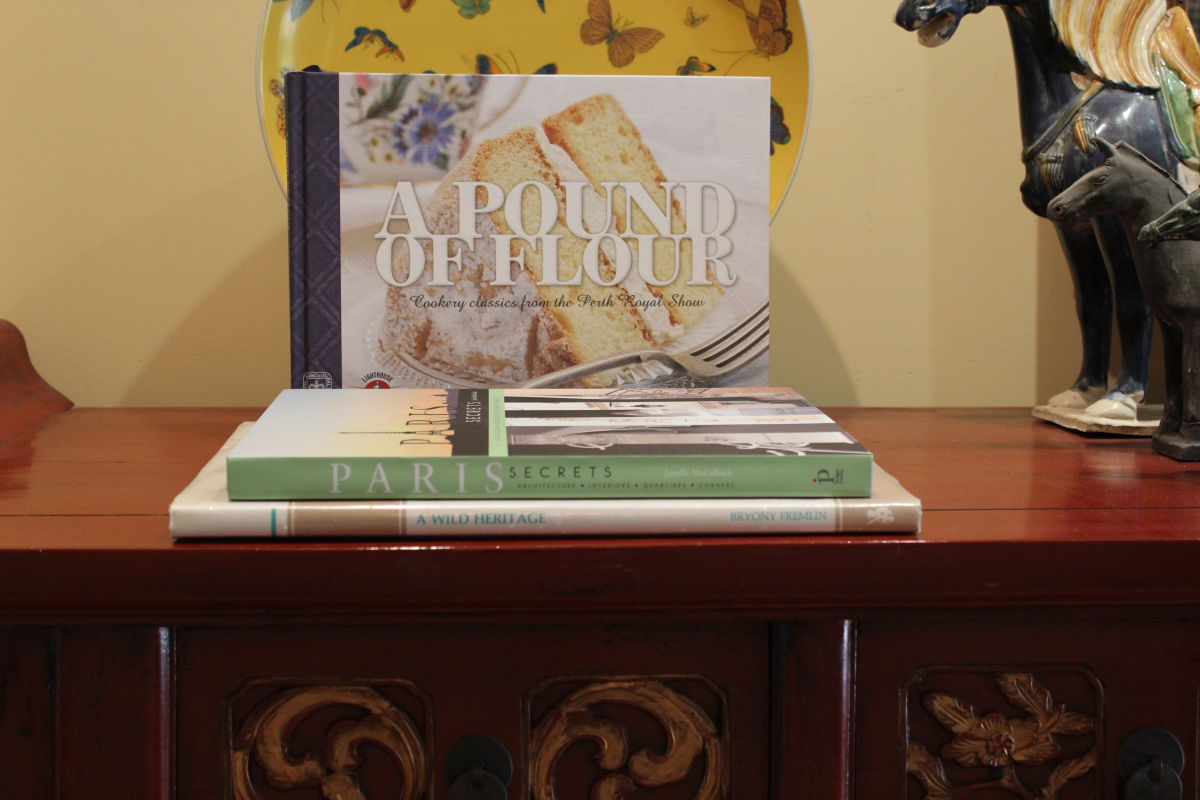 Books about painting Australian flora and fauna, Paris and cooking…..must be my pile.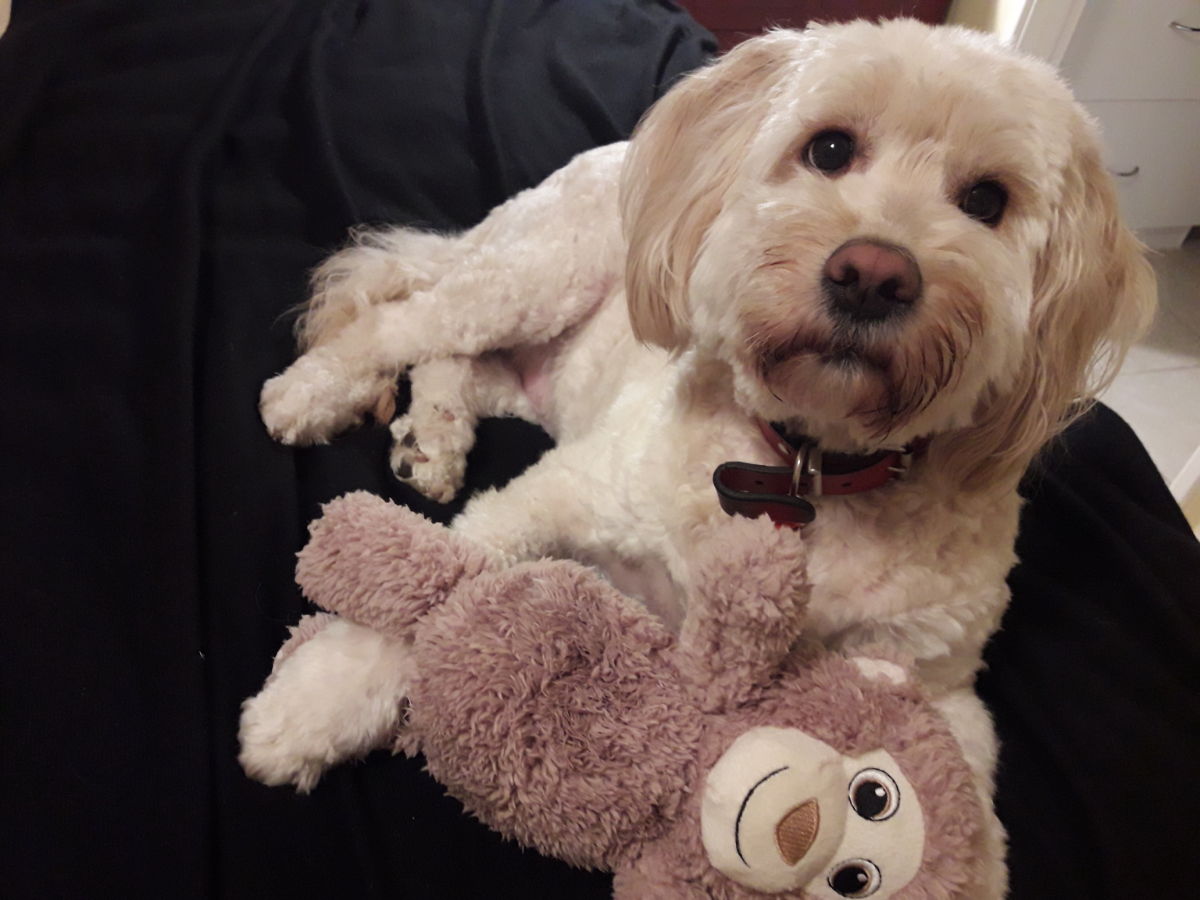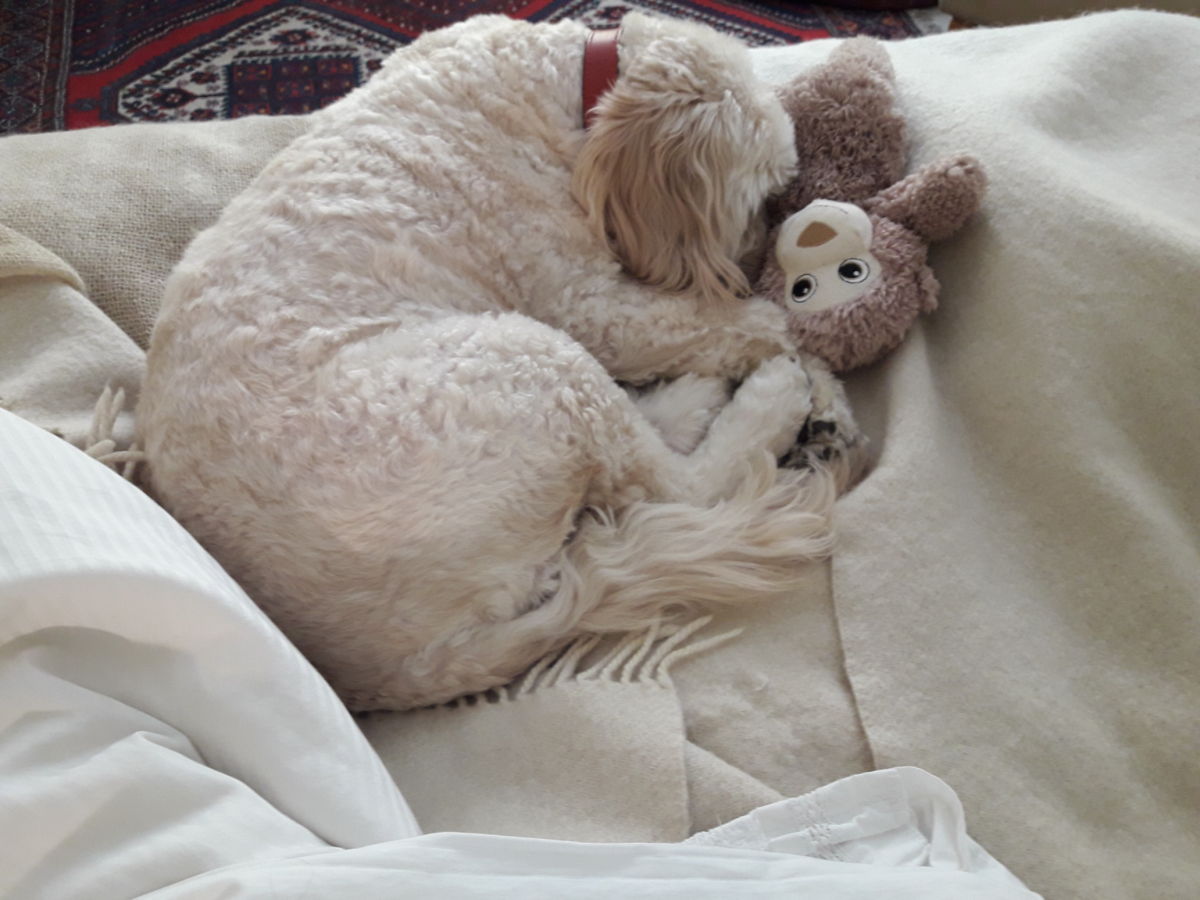 Louis found Monkey in his stocking and is very pleased with him. Determined to get to the squeak he has already chewed his side seam.
We've just had Fruit Cake Day. Very convenient straight after Christmas when so many of us make Christmas Cake. Yesterday was Card Playing Day which is also handy when so many of us  are on holidays. So, cut the cake and deal the cards and enjoy it all today.