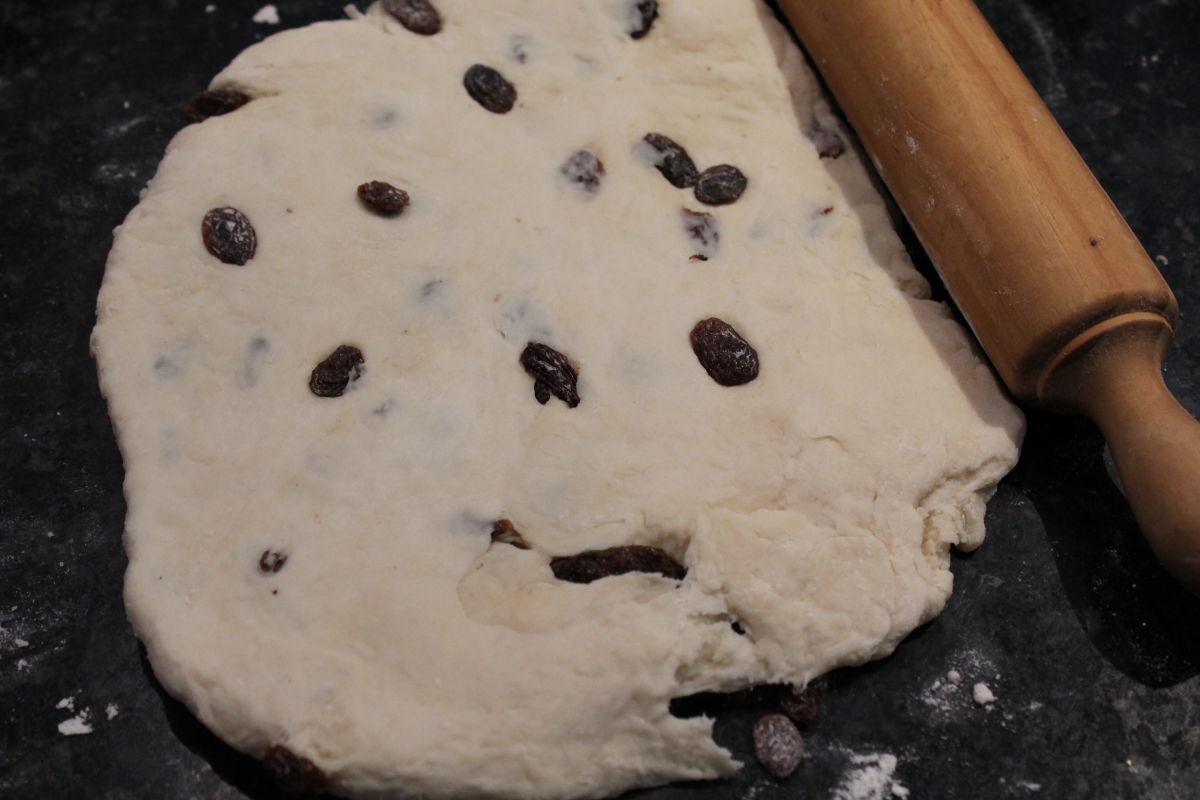 This is sultana scone dough almost ready to be cut into scones. I use a small rolling pin to roll out the dough which was my son's Play Dough rolling pin many years ago and is the perfect size for this job.
I prefer plain scones but these sultana scones were very good… although they look funny!
Scones are thought to have originated in Scotland in the 1500s. They remain an important part of morning and afternoon tea rituals around the world. Scones can be savoury, such as cheese or pumpkin scones, or sweet, like date and sultana. They can be served hot with butter or cold with jam and cream. Generally, they are round but can be square, triangular or diamond shapes.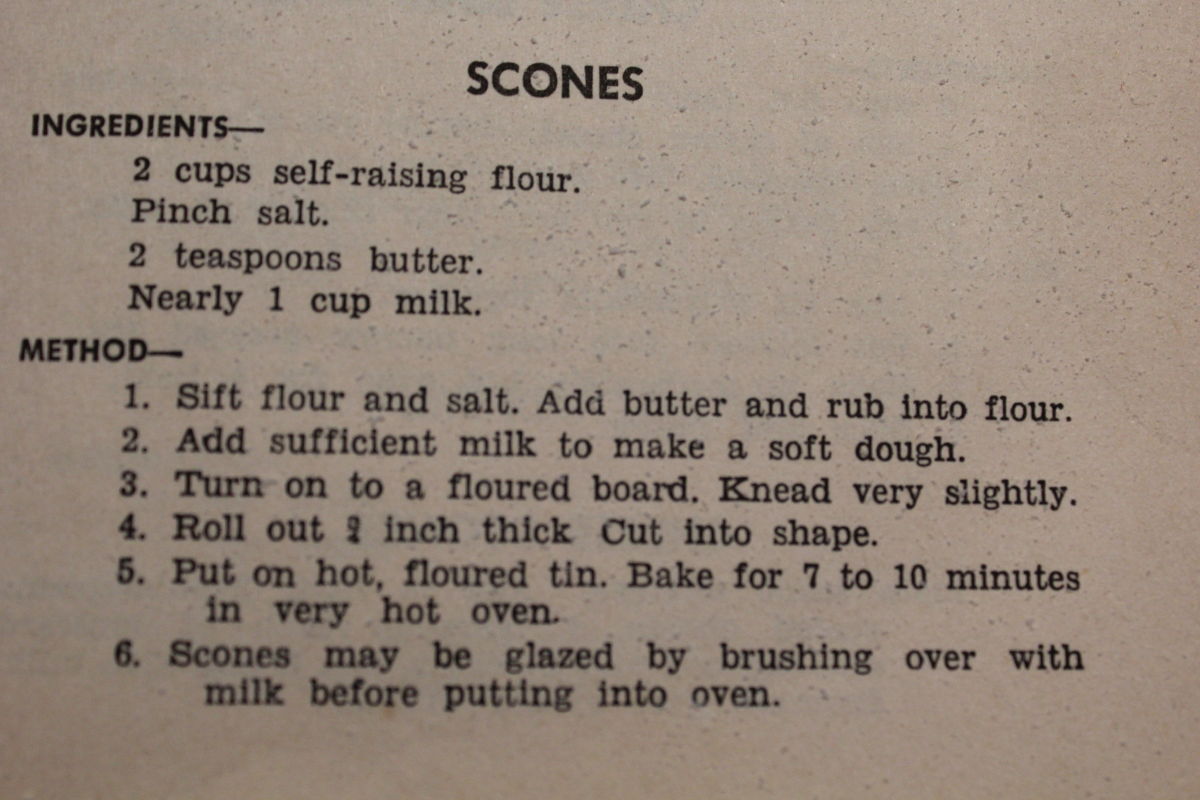 This recipe is from The Golden Wattle Cookery Book. Printed in 1968 I use it so often. It includes instructions for rendering fat, making baking powder and self raising flour, how to brine and smoke bacon, how to freshen bread and scones and even instructions for making tea ( in a pot) and coffee. Interesting to read and reliable recipes.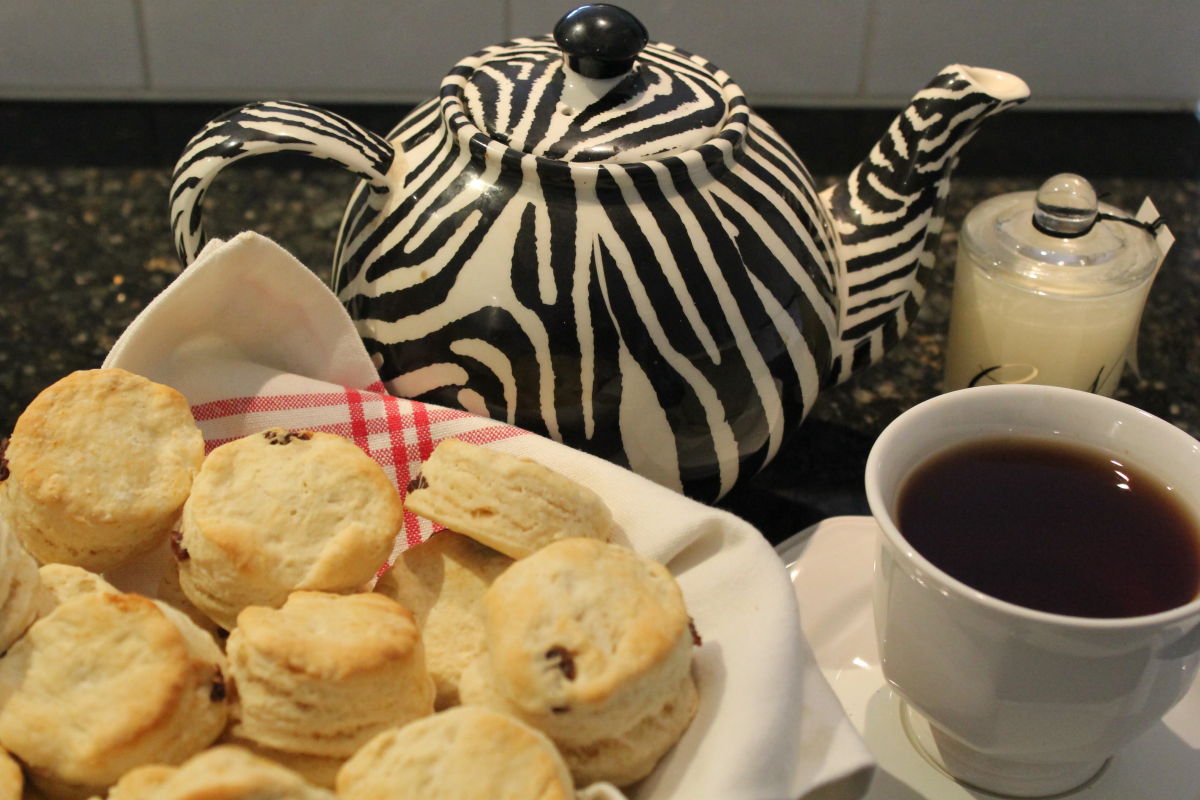 Scones and strong tea go together so well! I grew up on a farm and our sheep were shorn during the school holidays. It was my job to carry the wicker basket to the shearing shed with morning tea for the shearers. It had scones and some cut cake or slice, all wrapped in grease proof paper. There was a jar of sugar, a bottle of milk and teaspoons. The billy of tea was carried separately and was strong and aromatic. It smelt wonderful! I don't drink tea but like the smell so much I have a candle called French Morning Tea.
Hot, delicious sultana scones, just add butter. They were gone very quickly.
Winnie The Pooh
Yesterday was A A (Allan Alexander) Milne's birthday. He was born in 1882. Best known as the author of many childrens' books, but particularly Winnie the Pooh, he was a well respected playwright before this book was published. It became hugely successful and over shadowed his previous works.
"It's more fun to talk with someone who doesn't use long, difficult words but rather short, easy words, like " What about lunch?"
Winnie the Pooh