MAKING heart patterned giftwrap.
I've printed some giftwrap to decorate the table next week. We don't really do anything special on St Valentine's Day but like to do special  things together during the year.
This paper is so easy to make. You need a cardboard tube, red acrylic paint, a folded sheet of paper towel, a saucer and a sheet of paper to print on. I used  litho paper but most paper would be suitable.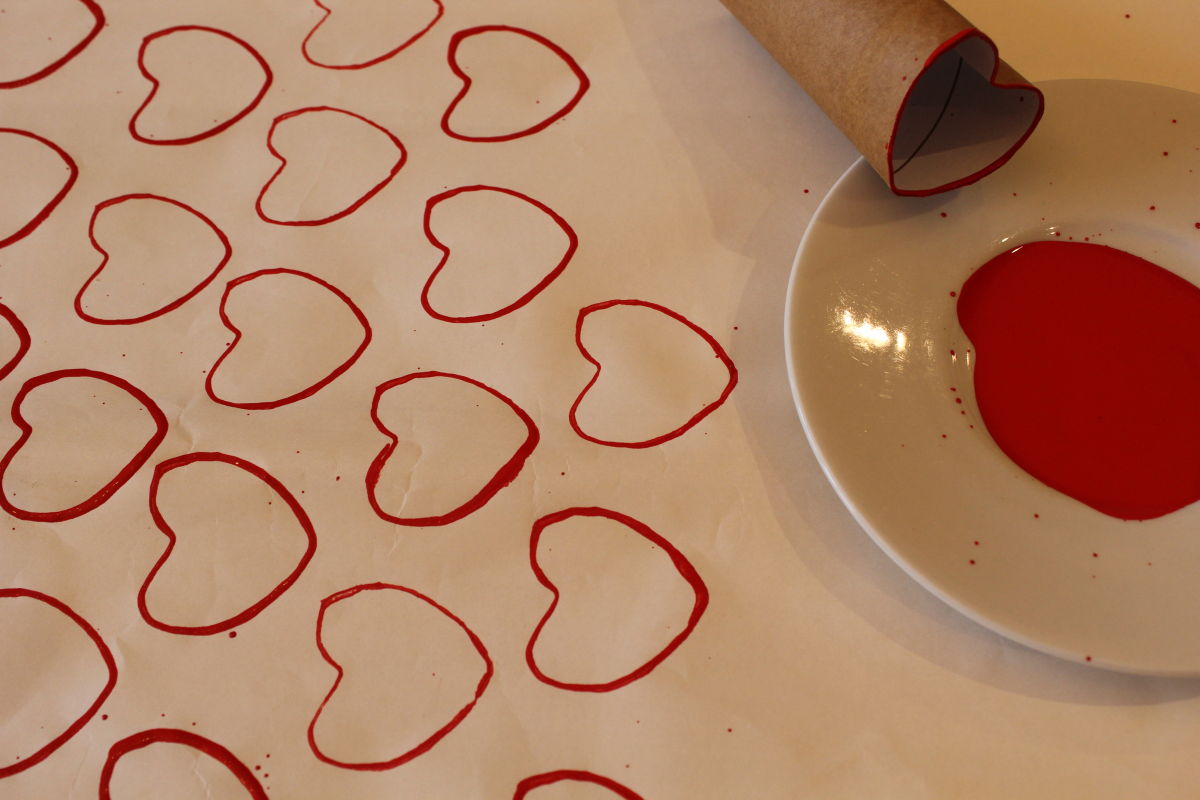 Pour some paint into a saucer after you've squeezed/deformed your cardboard roll into a heart shape. ( It's very easy!)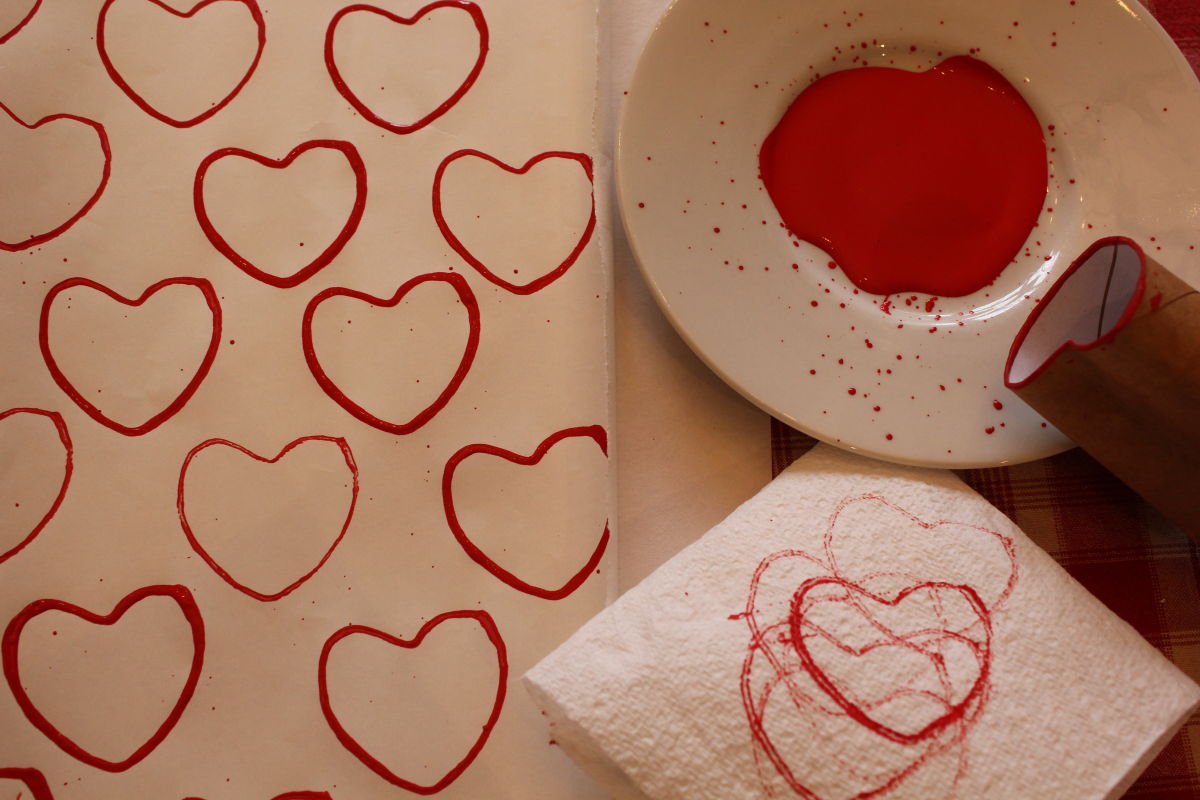 Dip it into the paint. If it seems too thick just dab it on the paper towel once, then print onto the paper. I printed in a pattern but randomly placing the hearts looks good, too.
MAKING  cucumber agua fresca ( Spanish for "cool water")  a light, cool, non-alcoholic drink popular in Mexico and America. I had some in a cafe during the week and loved it so looked up the recipe.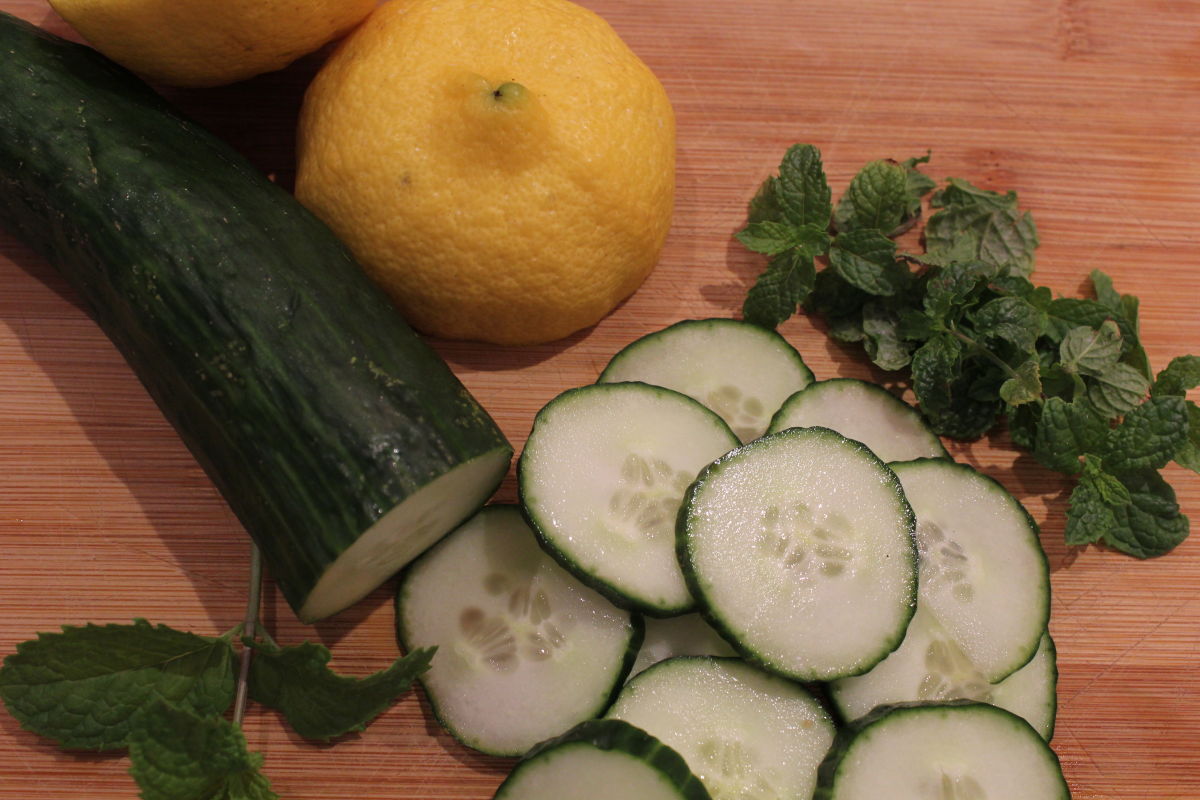 Infuse one medium thinly sliced cucumber, a sliced lemon (lots of recipes use lime), 12 mint leaves and one litre of filtered water overnight in a jug in the fridge, stir the next day and enjoy. Different recipes add sugar and some blend all the ingredients to make a thicker, stronger drink.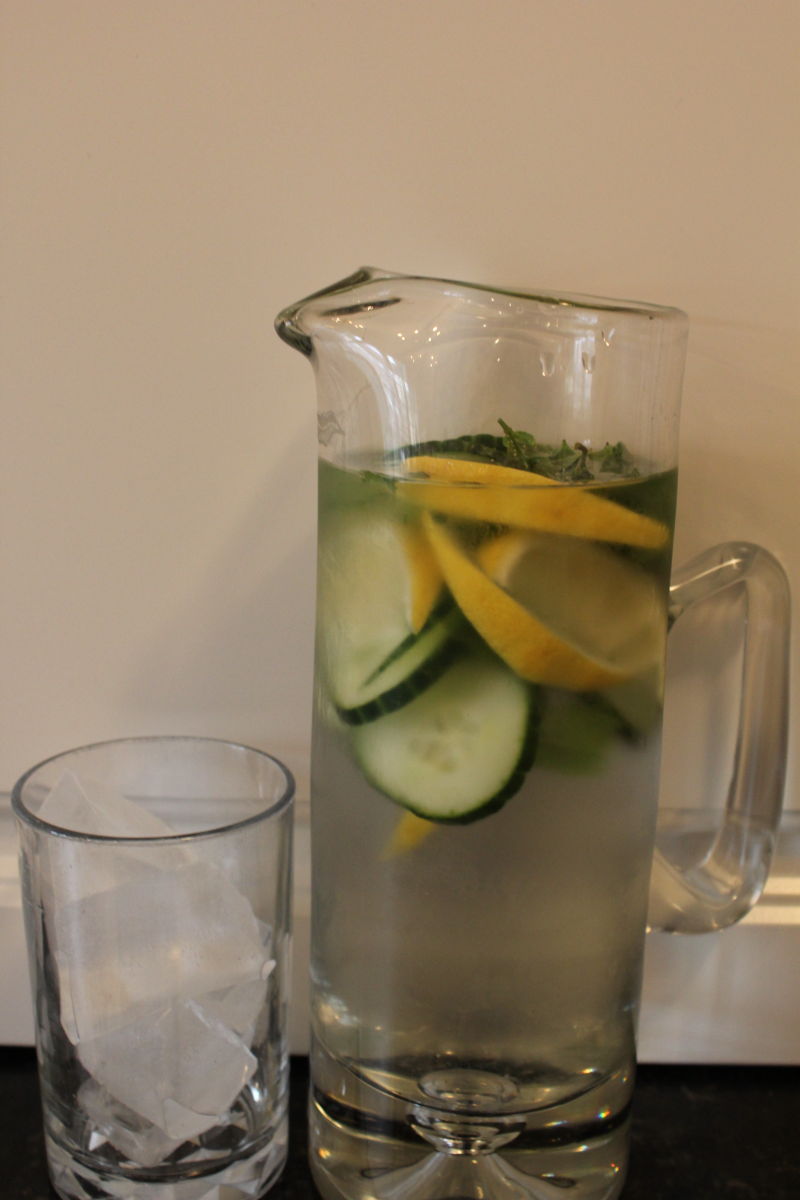 I felt "as cool as a cucumber" on a hot and humid day!
COOKING ginger cake. This recipe made a very big cake.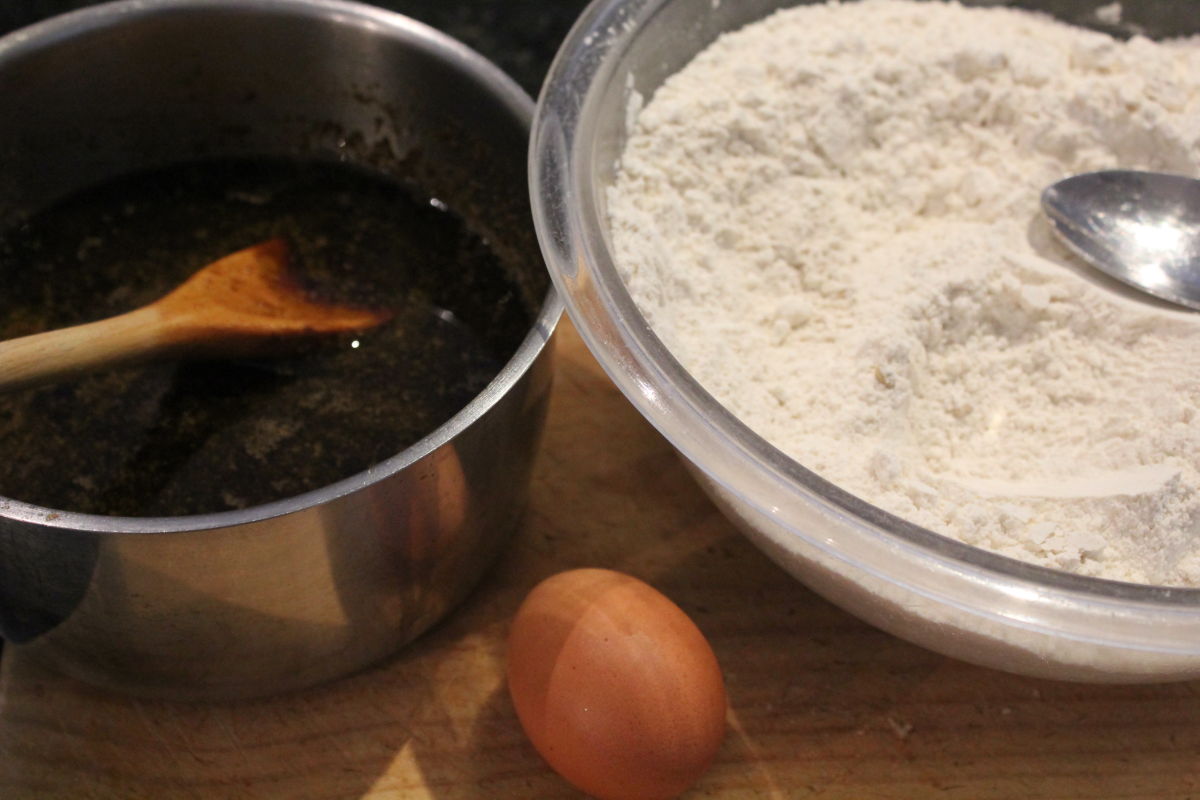 The dry ingredients were mixed into the cooled, wet ingredients then cooked. Smelled good cooking!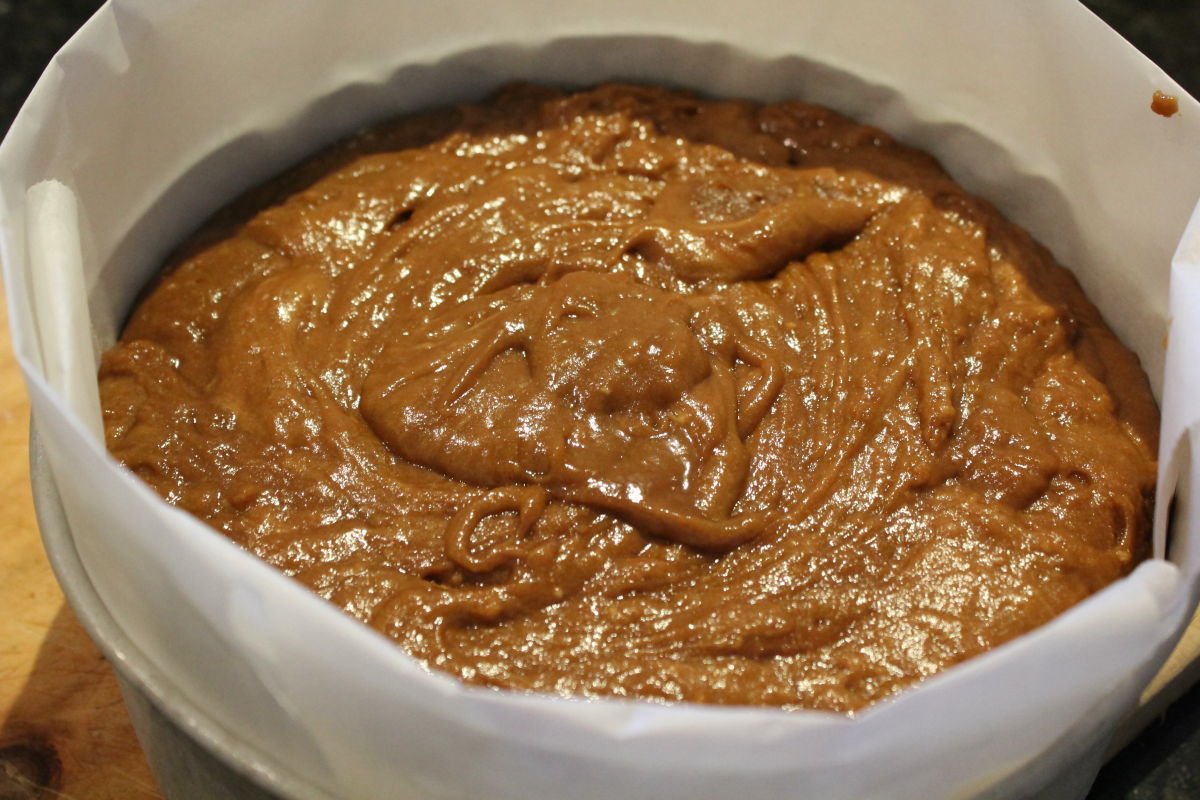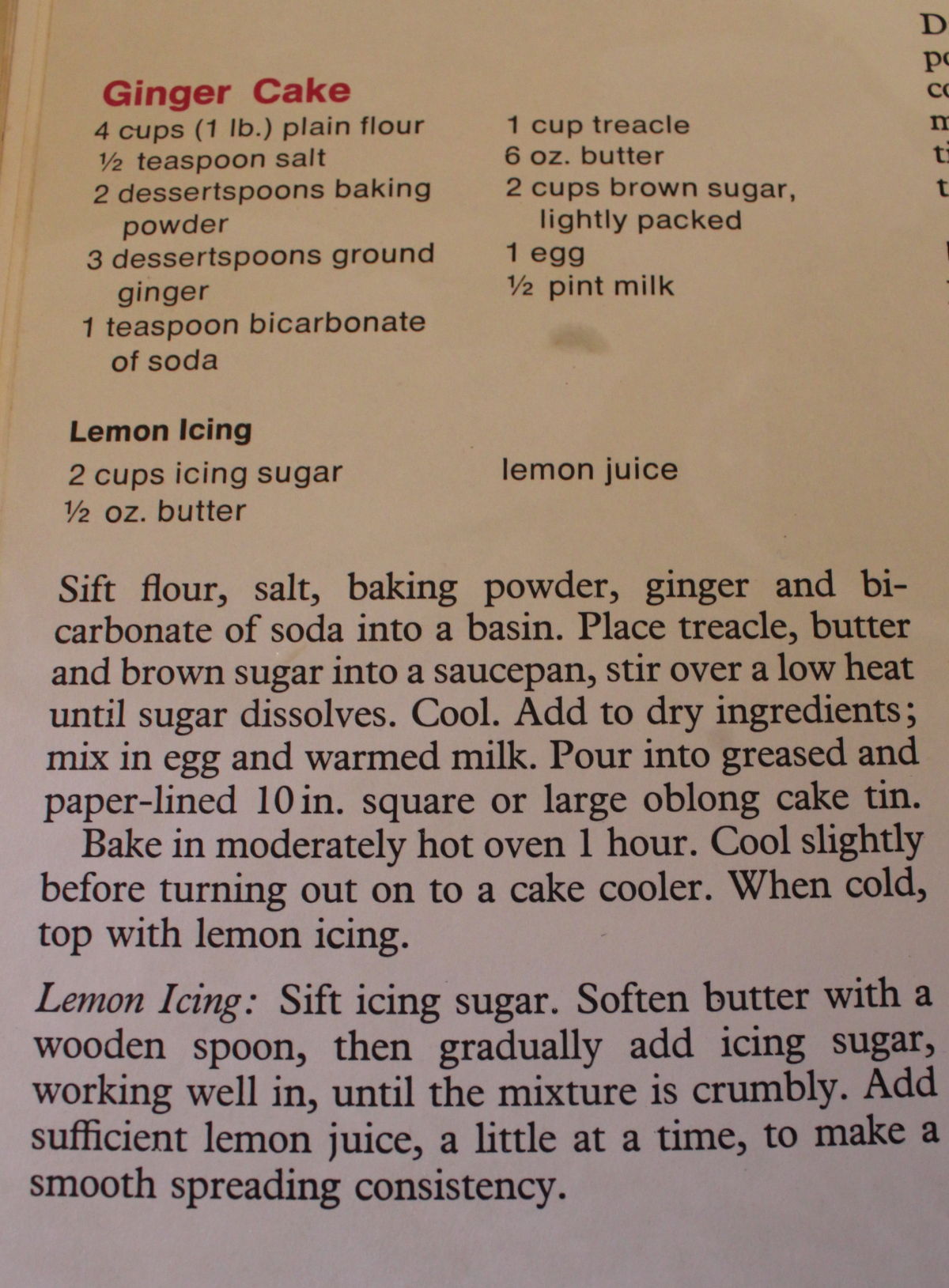 A very big cake. ( recipe Womans' Weekly Cookbook)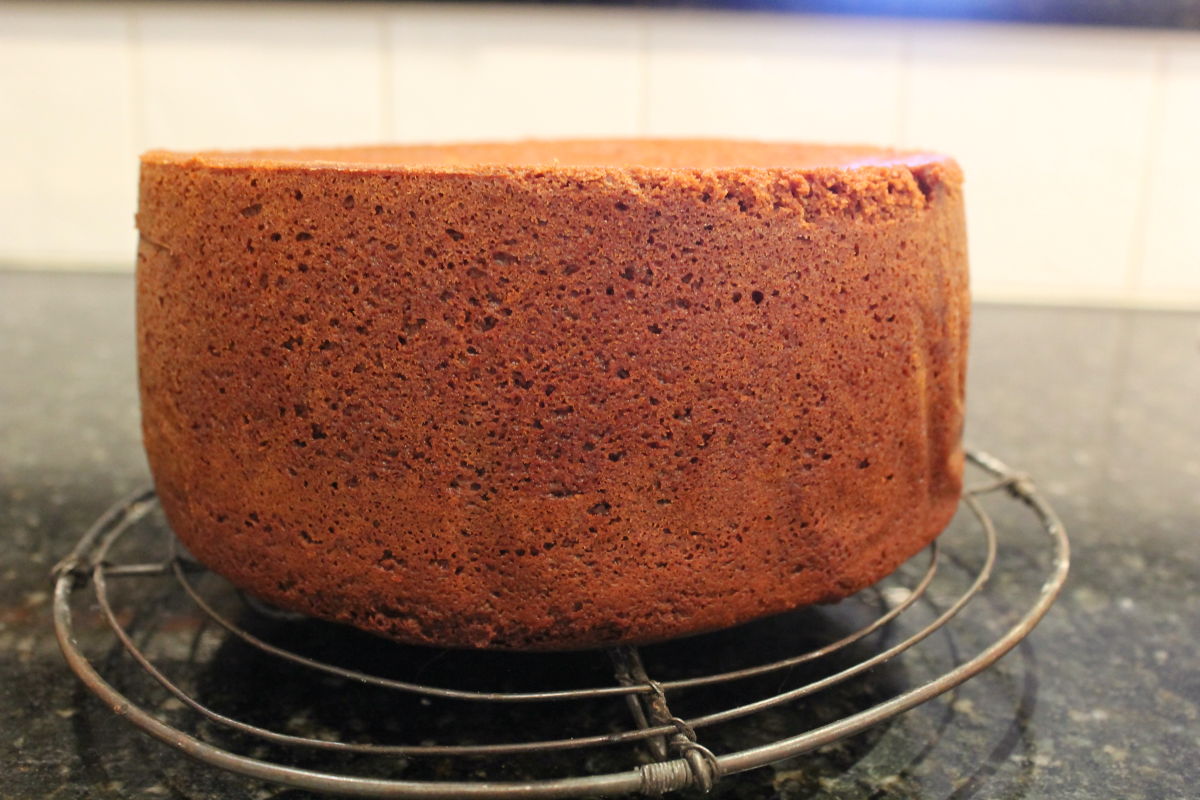 Topped with ginger icing, then some red grapes scattered with chopped, crystallized ginger. I prefer the ginger flavoured icing more than the lemon one in the recipe.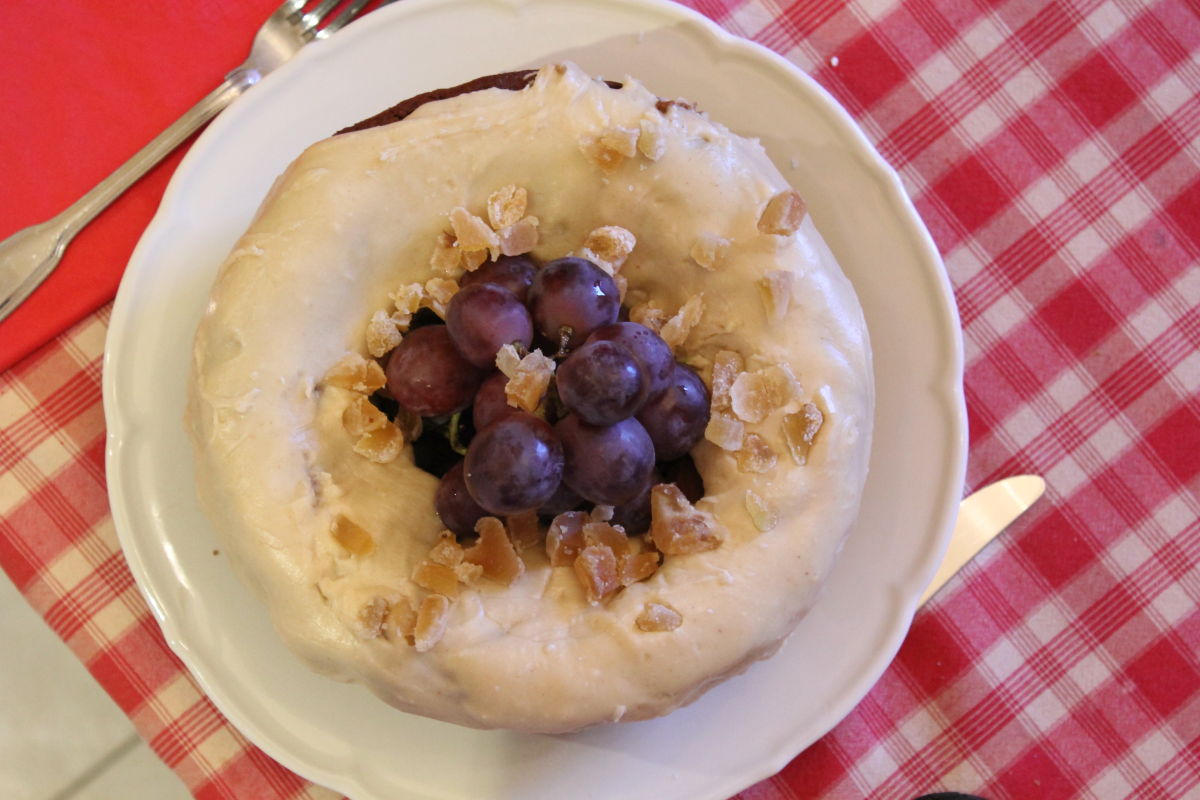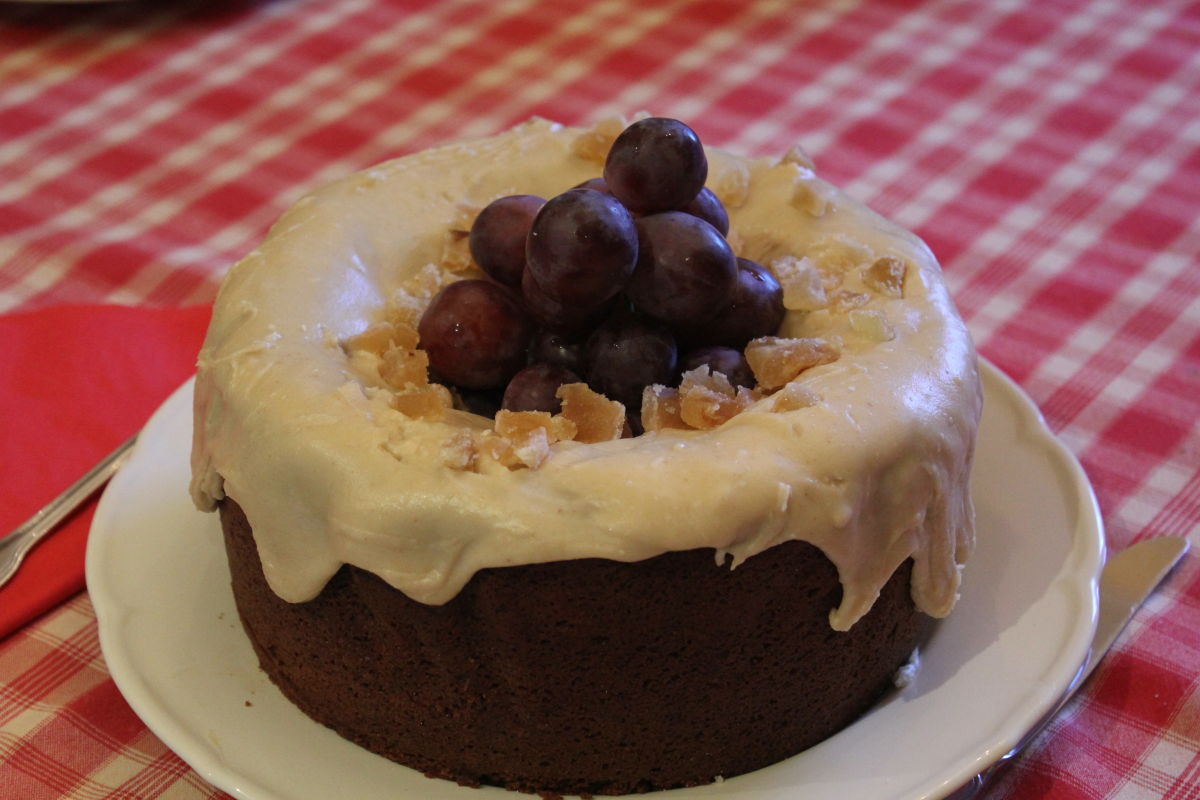 GROWING baby spinach  which we eat all year round and also coriander to use as micro greens on salads. The coriander will bolt and go to seed in this hot weather if left to grow, but immature leaves scattered on salads taste very good.
This is my 86 year old computer competent mother scrolling through my blog. She has been staying for a few days.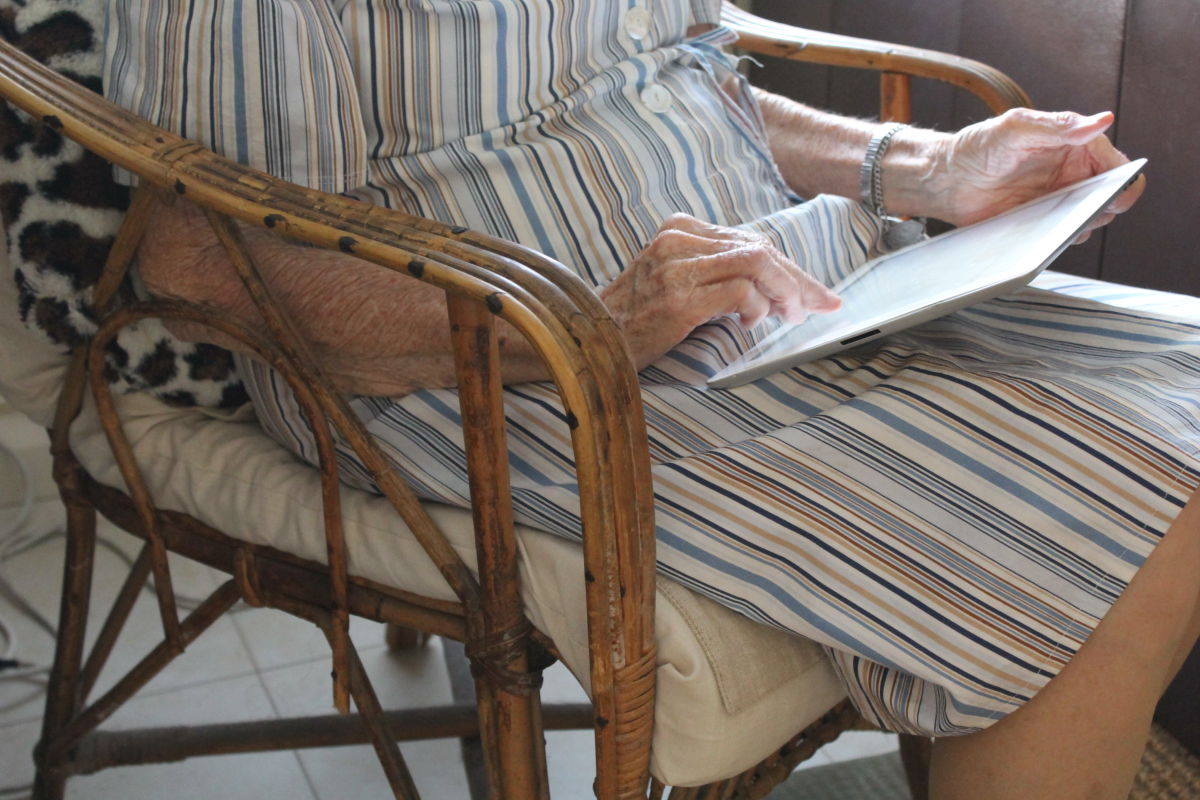 Today is Toothache Day which is really about educating people to avoid toothaches and promote good dental routines. The focus is on good dental hygiene and suggests you have a yearly checkup as well as the usual daily care to prevent toothaches.