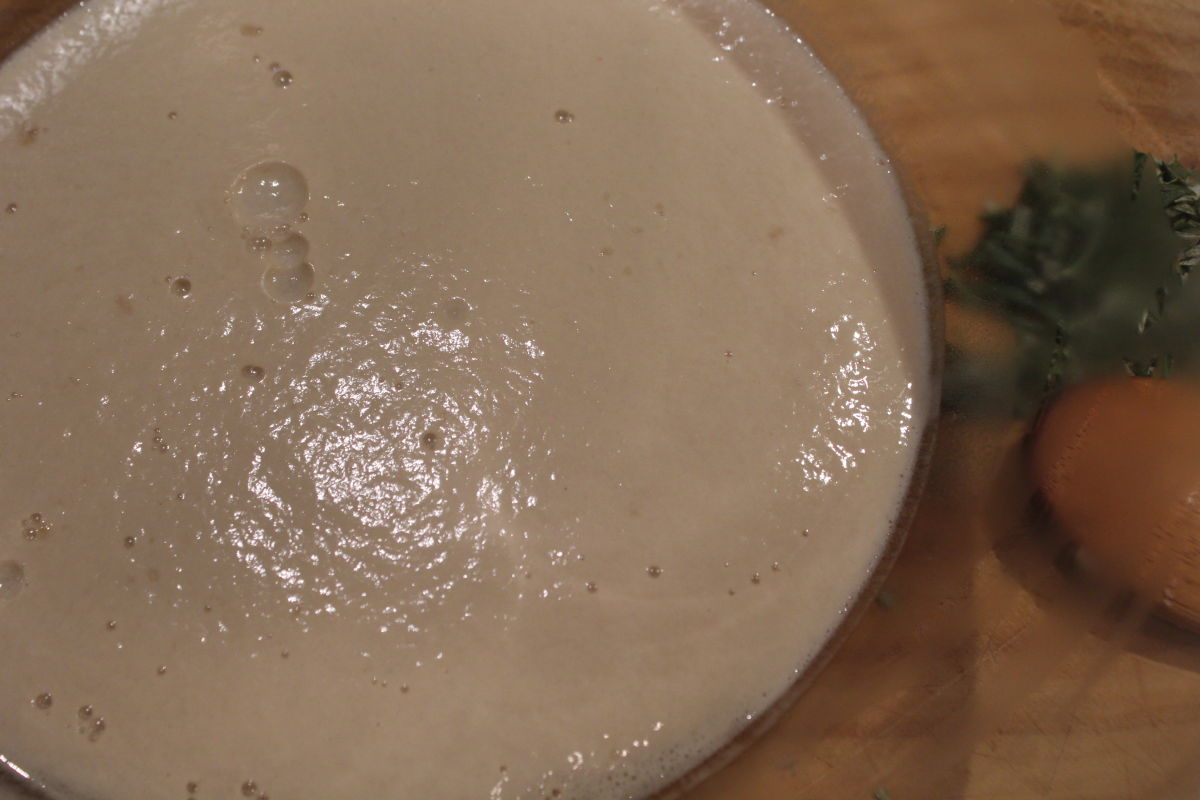 I was intrigued by a recipe for bread cooked in a slow cooker, so gathered the ingredients and began making it. It was a warm day and the yeast mix began foaming quickly.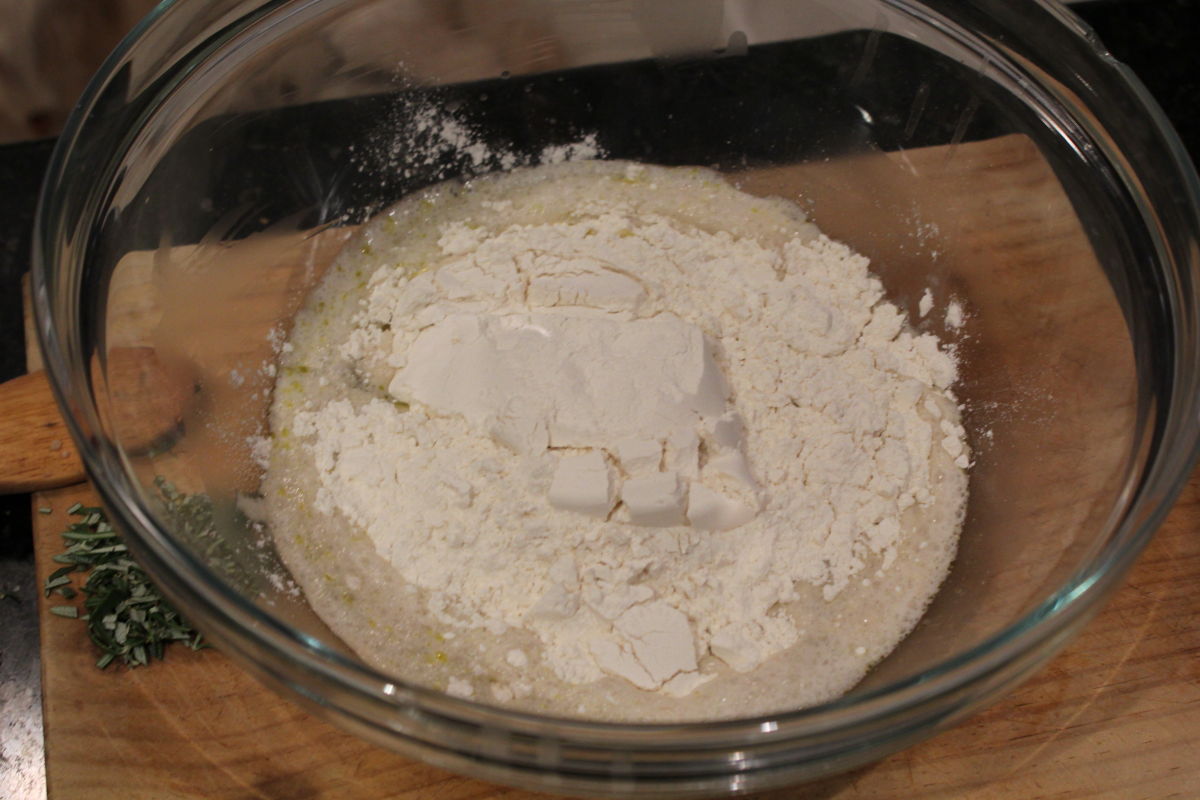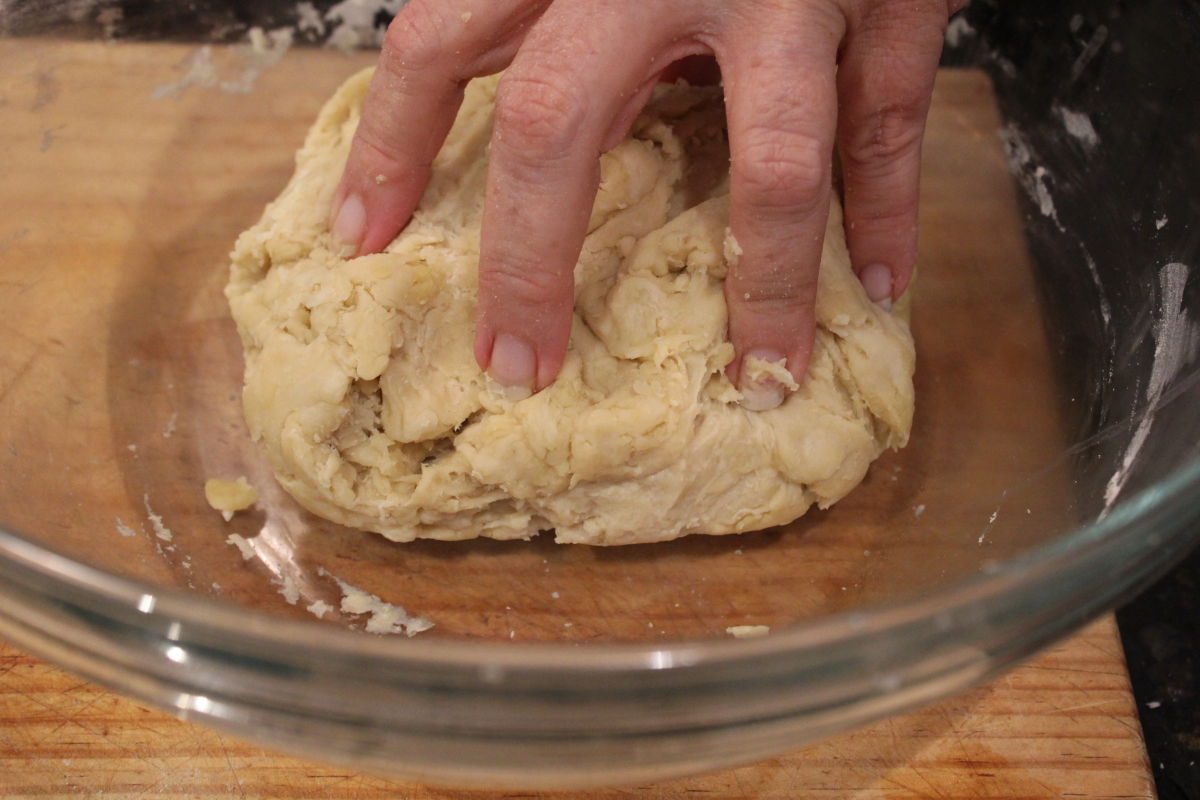 When the yeast mixture was frothy I added the flour and began kneading it.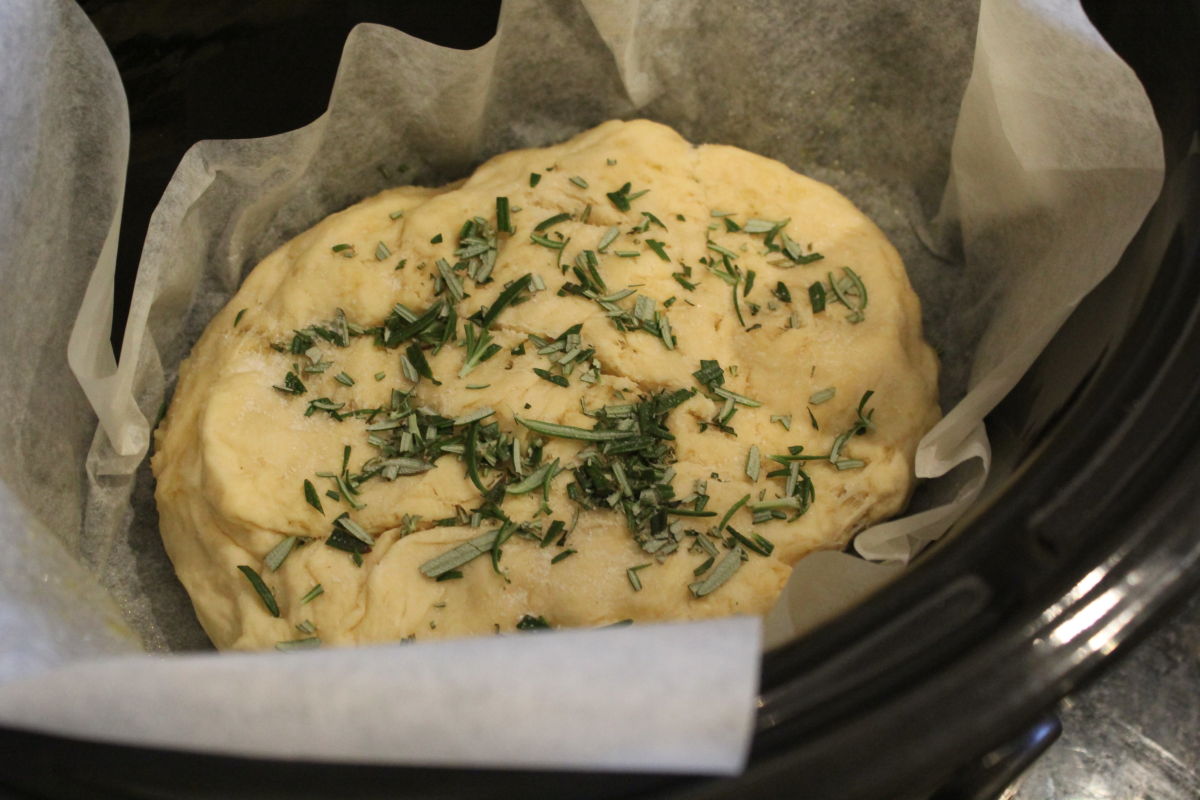 Put the shaped loaf in the slow cooker which I had lined with baking paper then scattered chopped rosemary on top.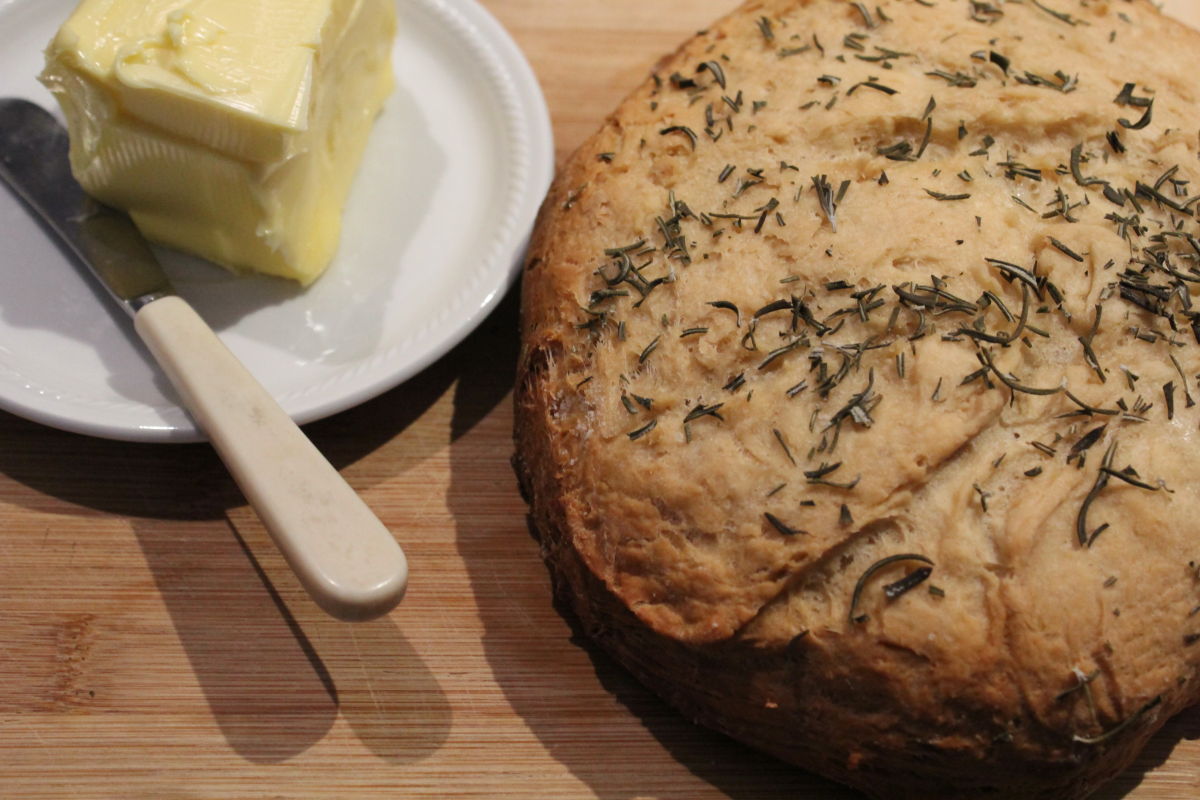 Two hours later and a delicious, aromatic loaf was cooked and ready to eat. The original recipe suggested putting the loaf under the grill for a minute or two to make the top more crusty but we couldn't wait. Search online for a similar recipe if you are interested. I actually prefer oven baked loaves.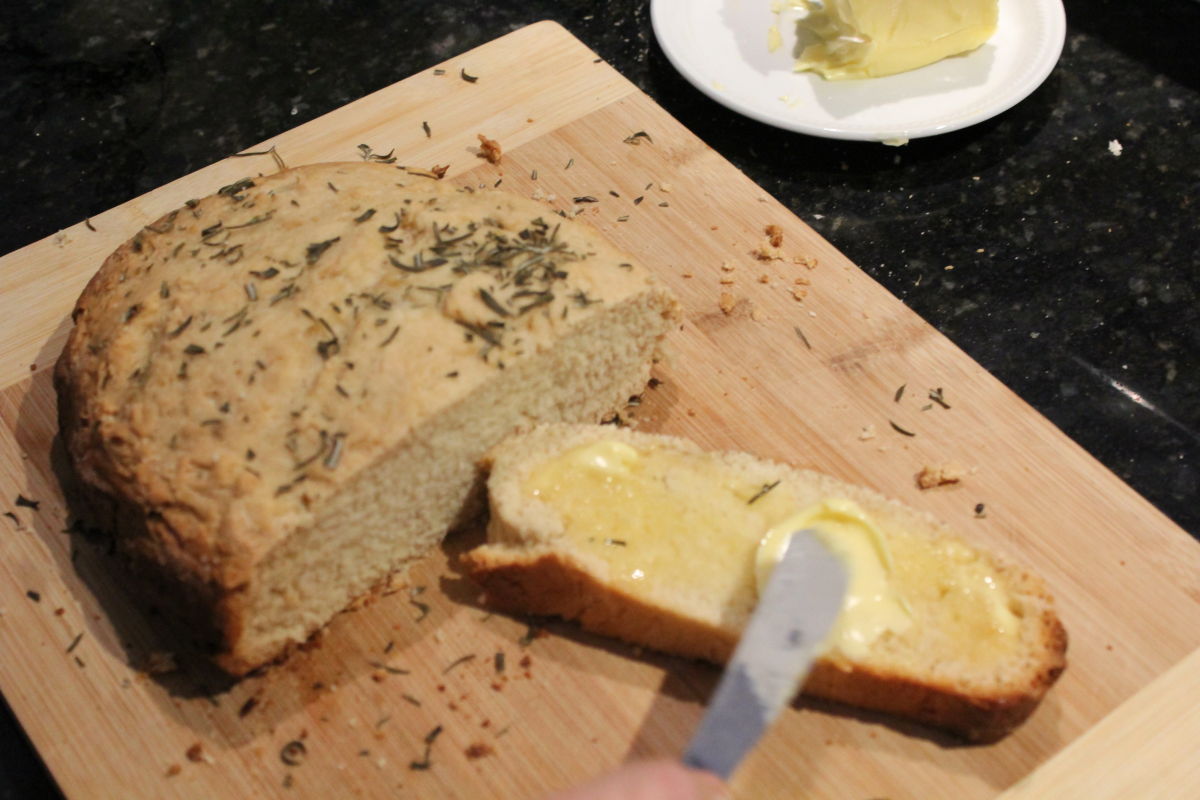 Fresh, warm bread and butter. Wonderful.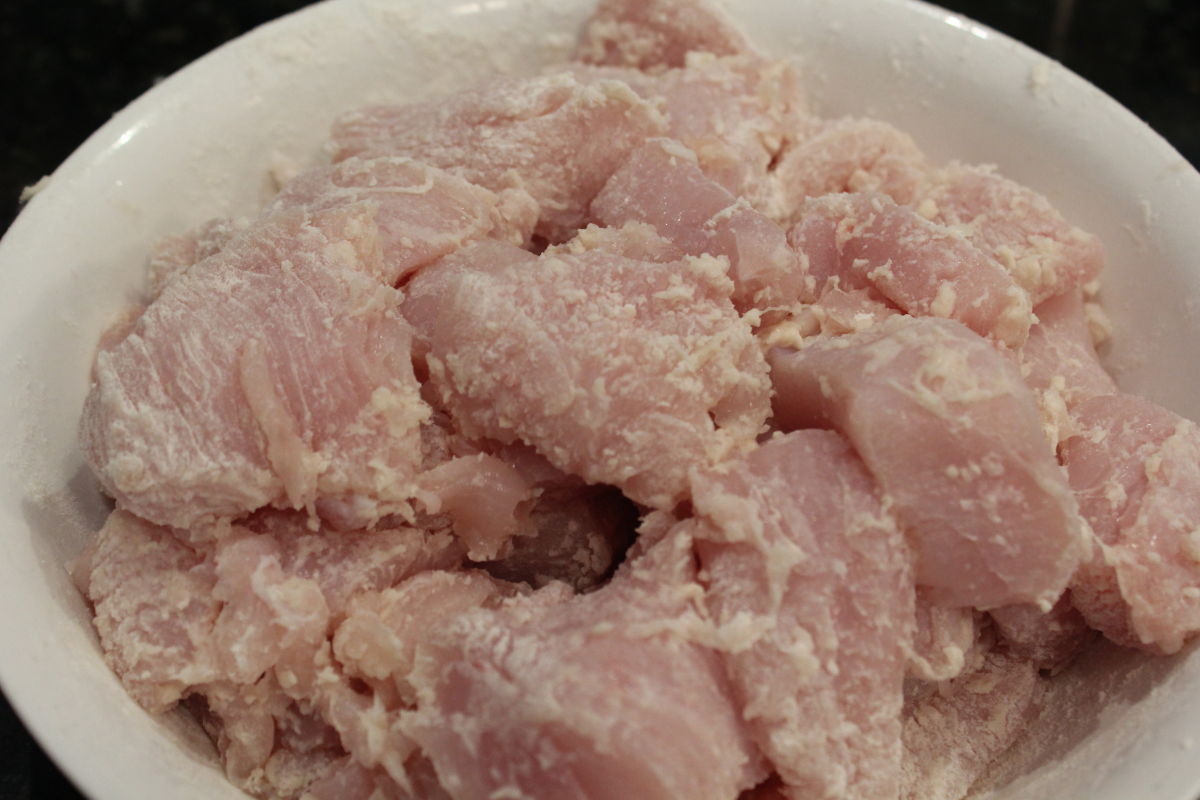 Officially, autumn has begun in the southern hemisphere, although the temperatures here are still hot, but slowly dropping. The most obvious change is it gets darker a little earlier. We don't have day light saving in Western Australia so it is light until quite late in summer.
Our reaction to autumn is to make curry! This chicken curry was also made in the slow cooker.
Some chicken dipped in seasoned flour and lots of spices.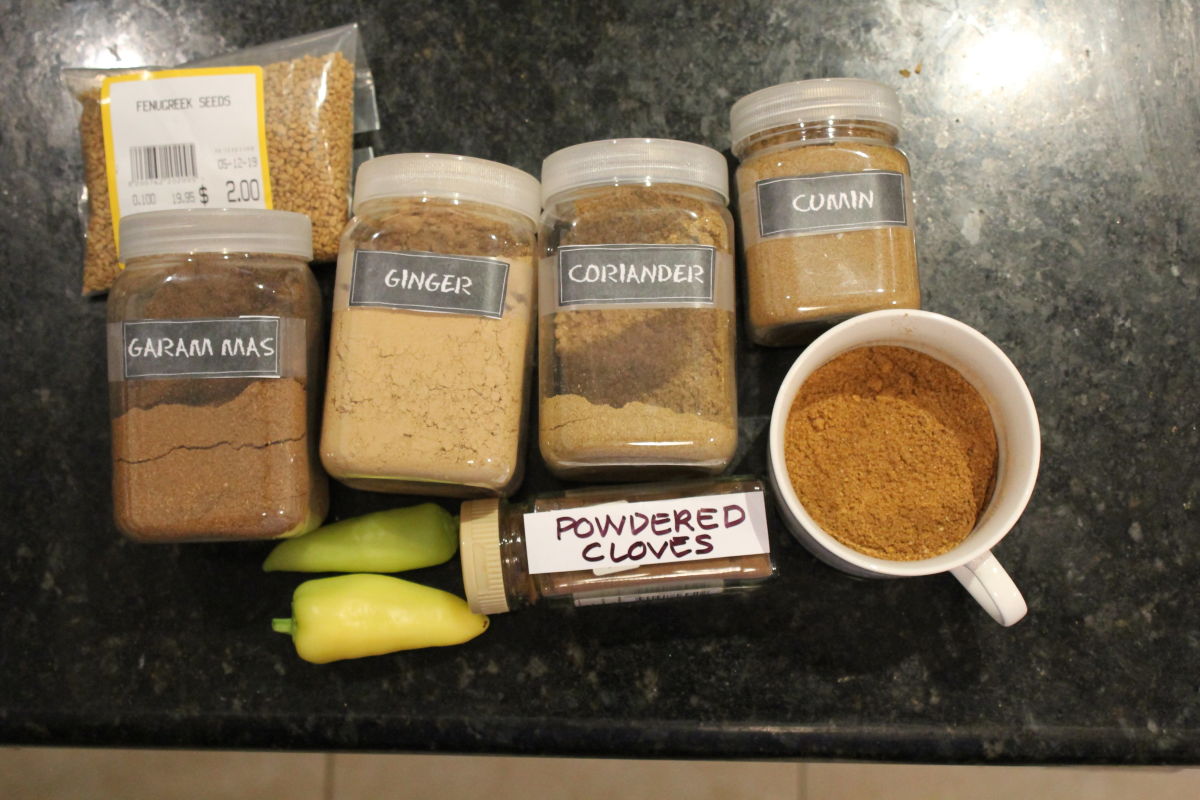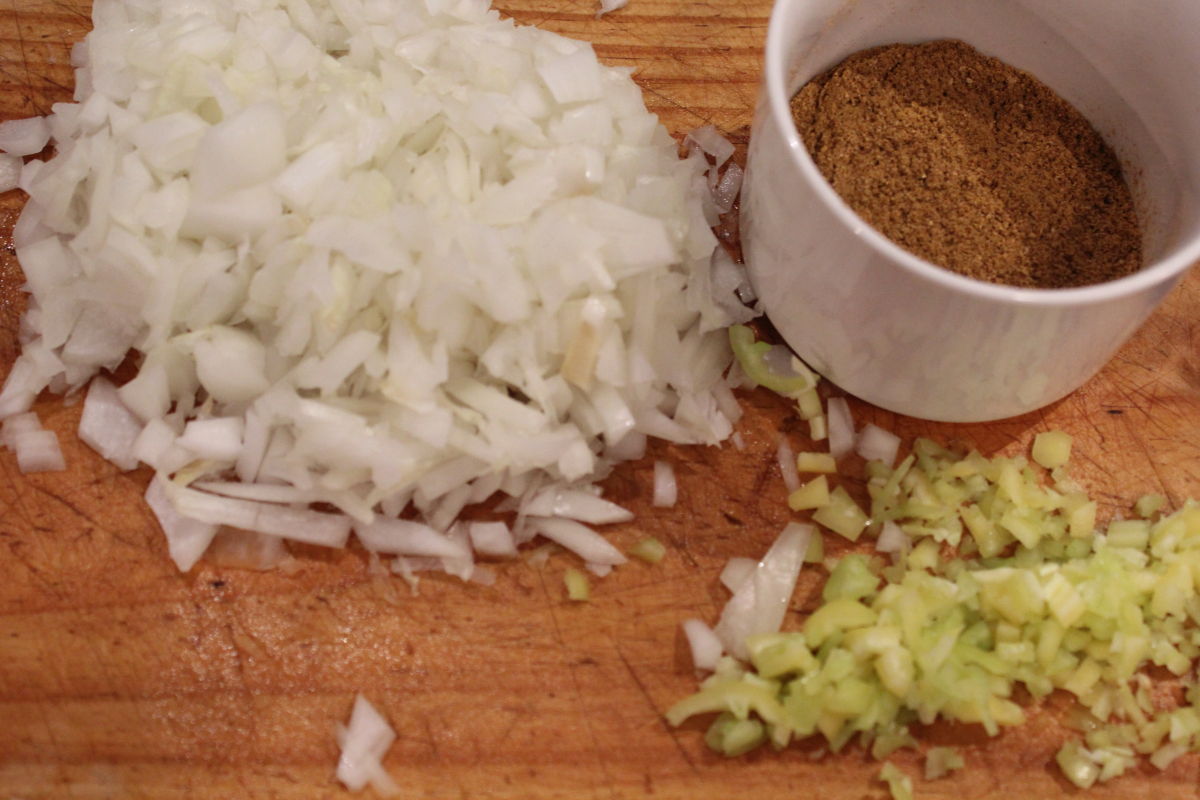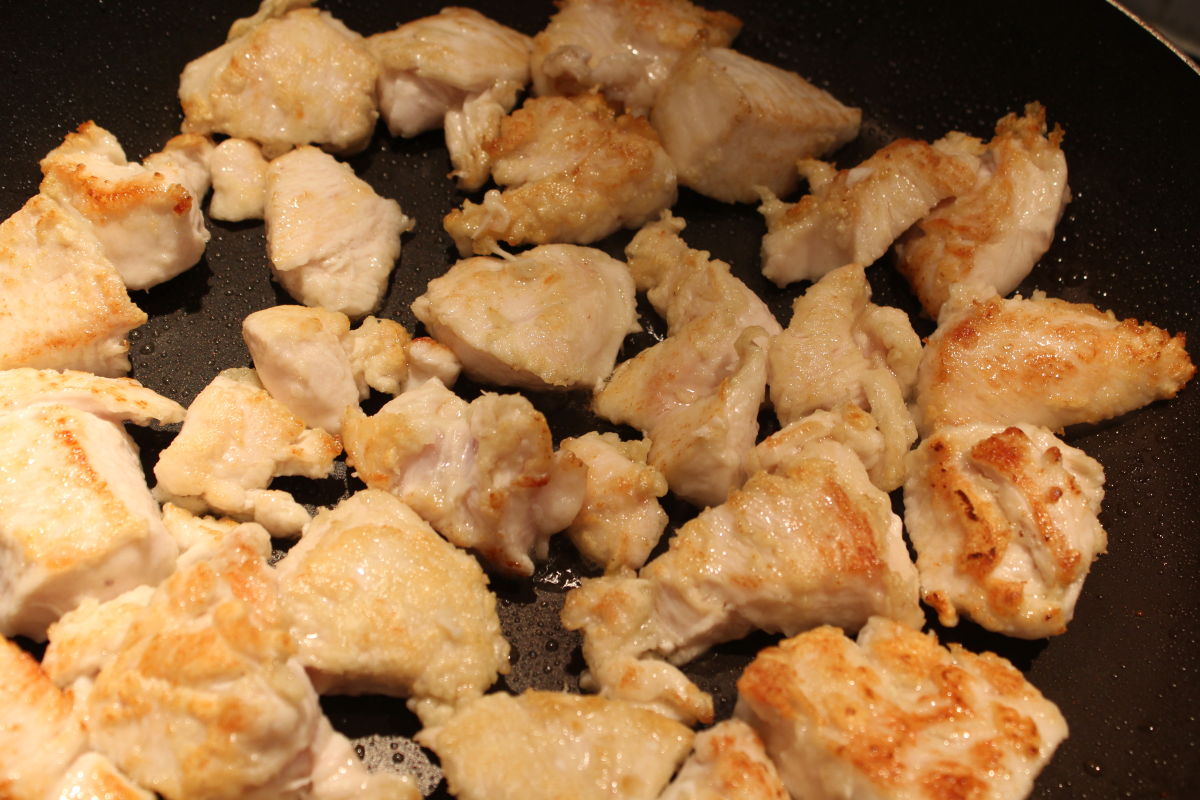 And six hours later, a feisty and delicious curry.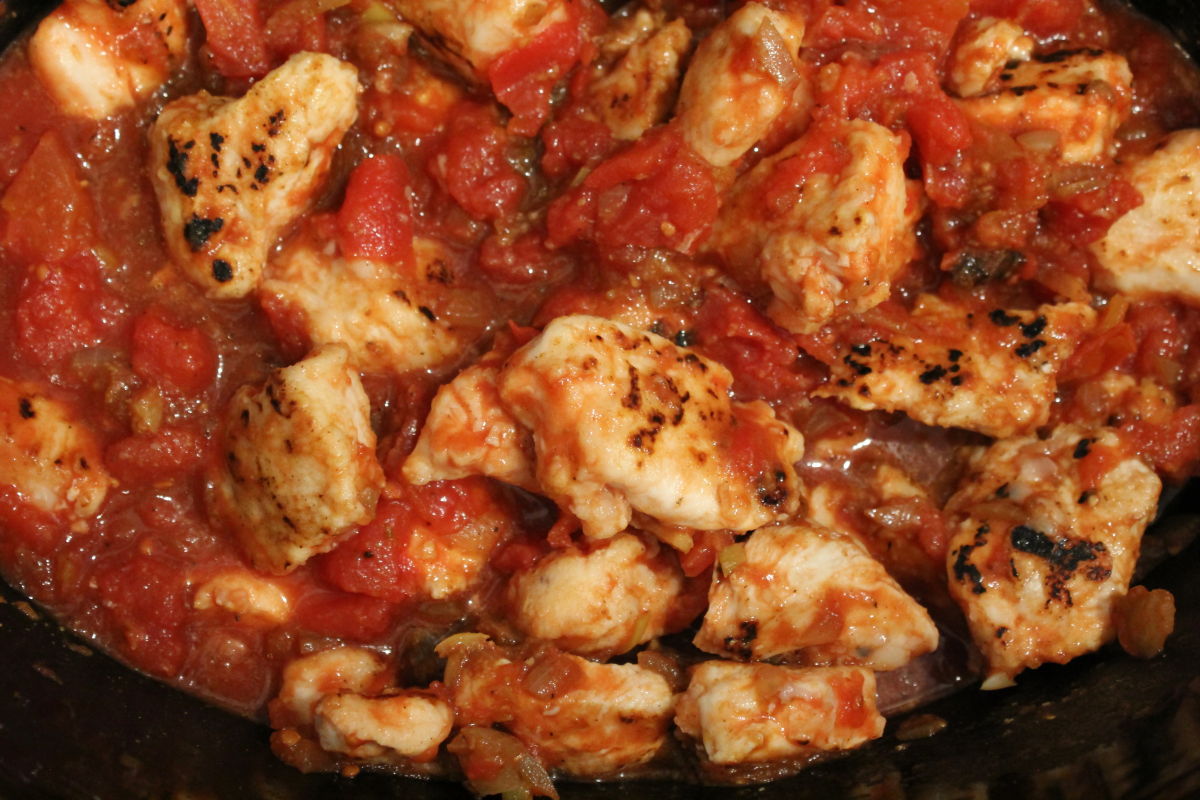 We served it on pasta as there was a good amount of sauce. Enough left for the next day, too, and the flavour had matured beautifully.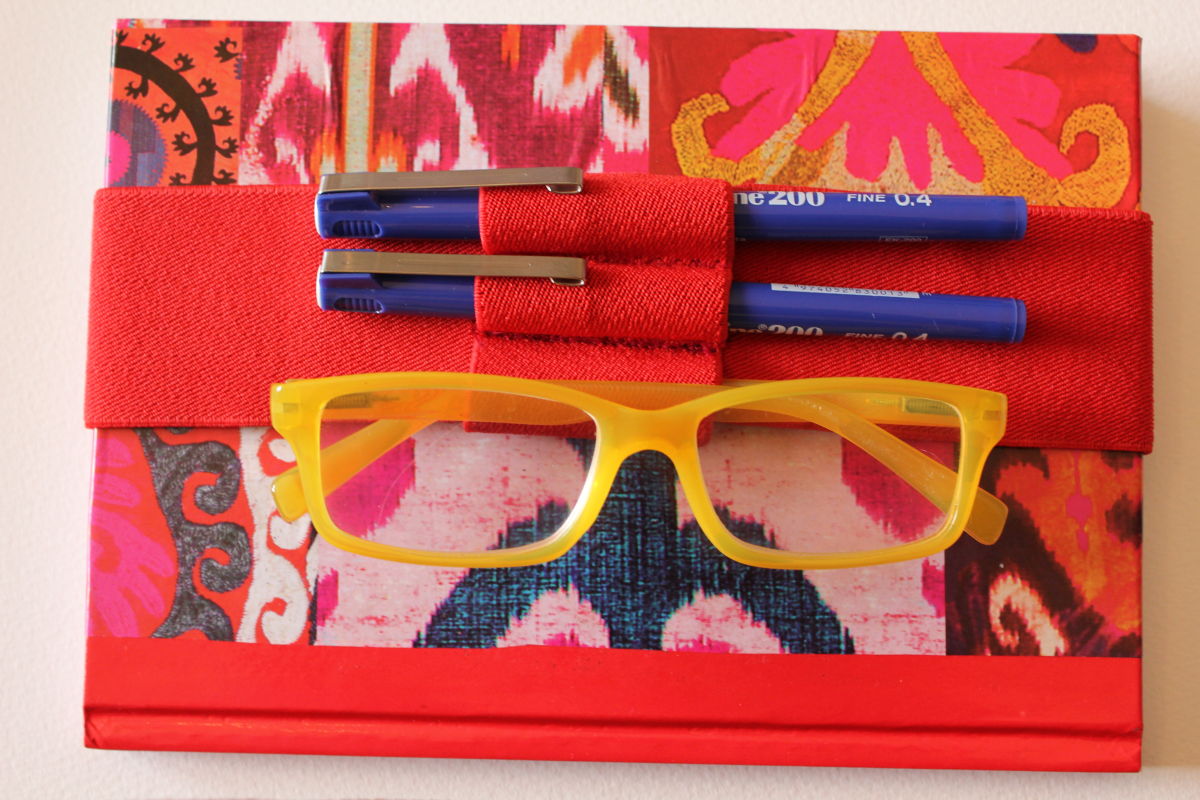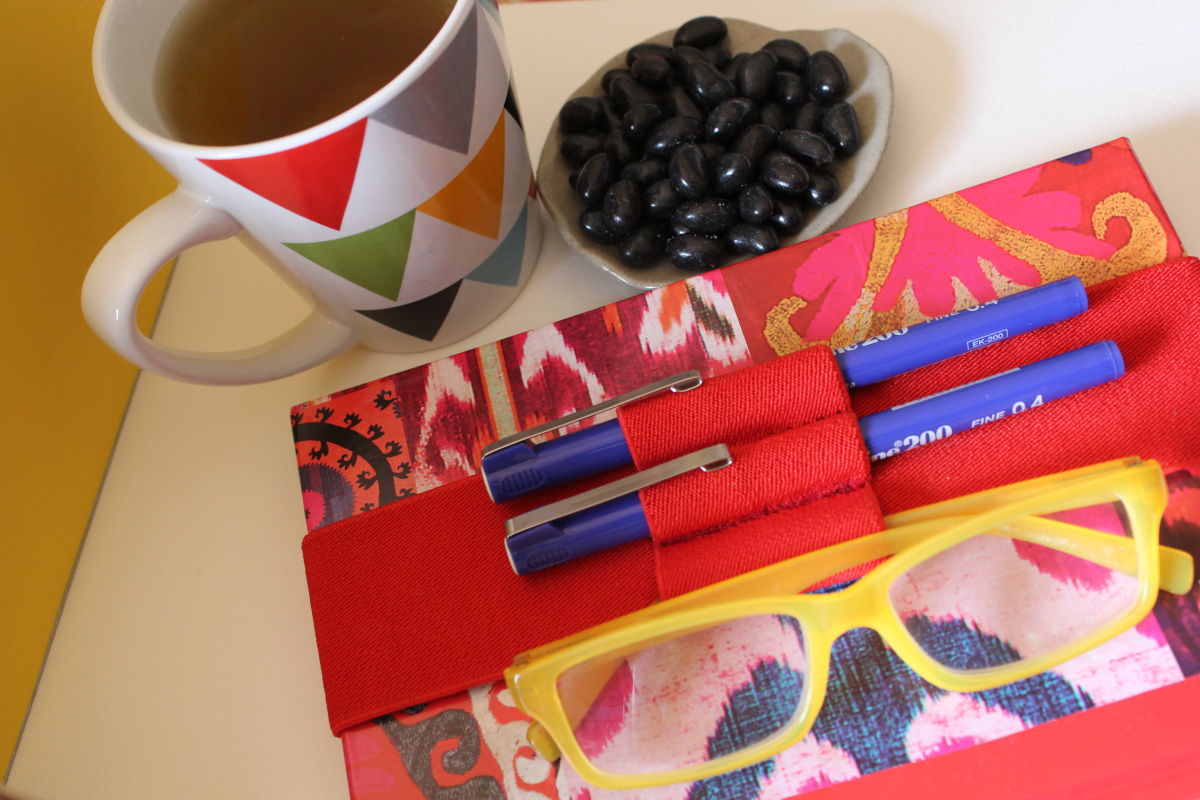 To mark autumn I made a new pen and glasses elastic holder in red for my diary. As many of you know, I've written in my diary every night for many, many years and described how I covered them, printed the marbled front and back lining paper and also the elastic holder here.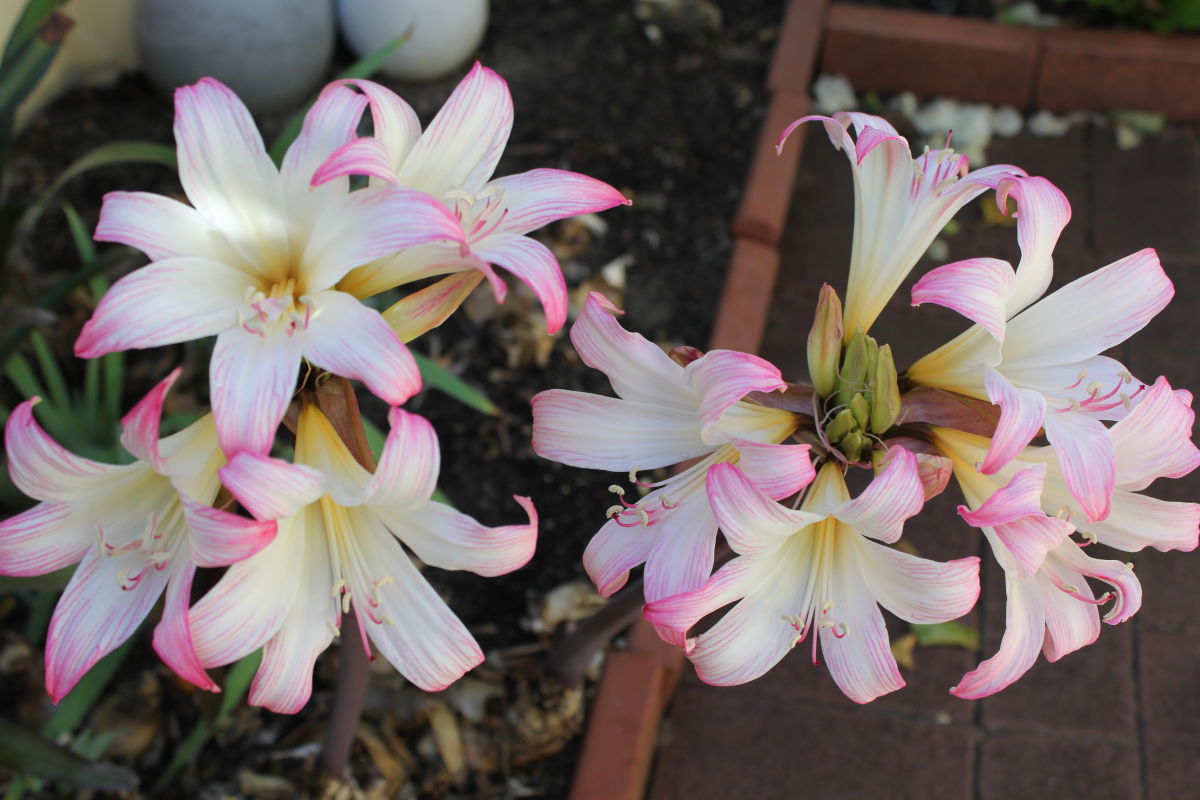 The garden is bursting with blooms and very pretty.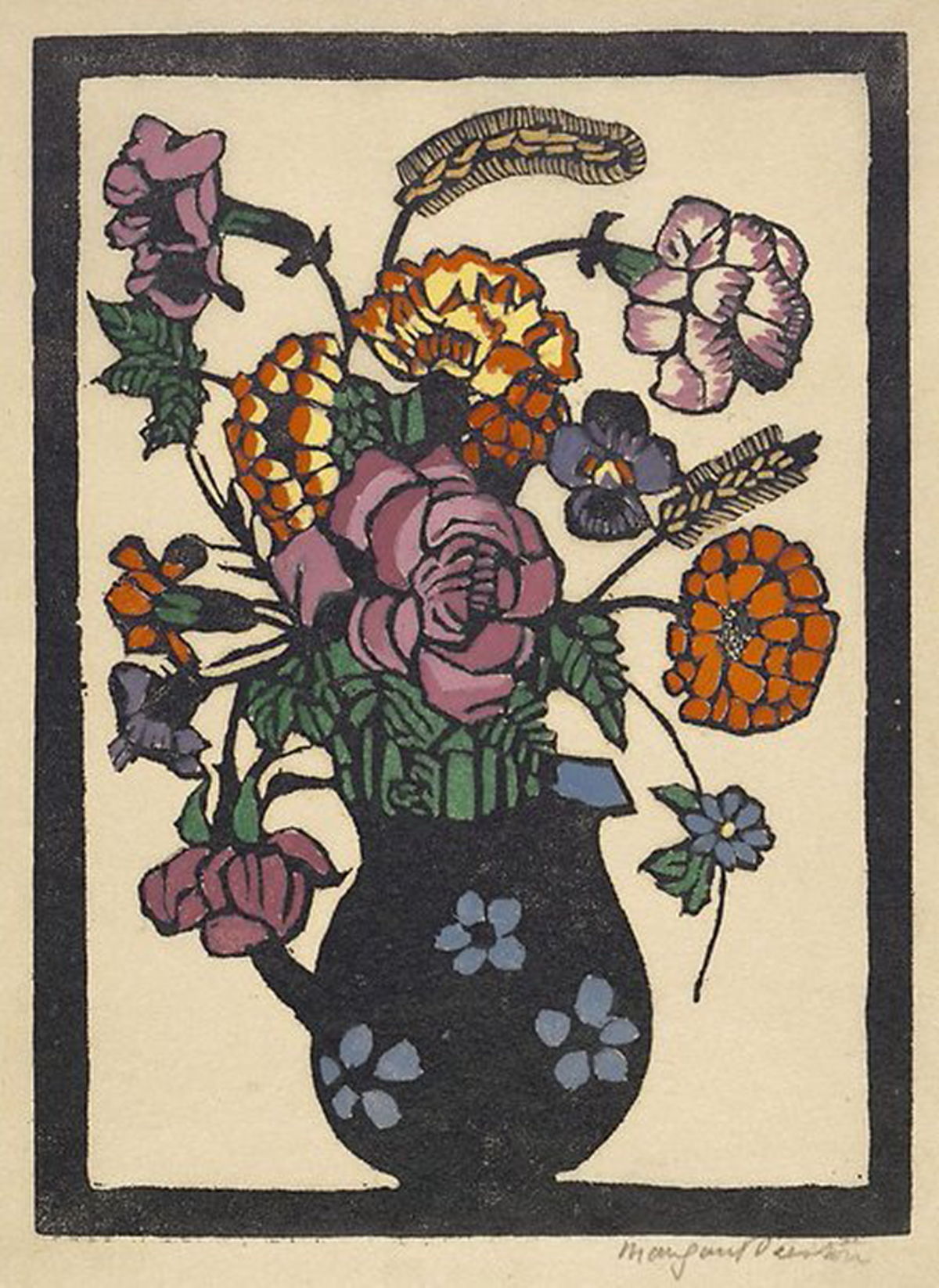 Went to the Lawrence Wilson Art Gallery at the University of Western Australia and really enjoyed their current exhibitions, especially the FLORA pictures from the Cruthers Collection of Women's Art. This small collection reflects on the uses of flowers throughout history in decoration, in medicine, in love and death and as part of the ecosystem.
One of my favourites was this Margaret Preston's "Jug of Flowers" print shown above. I really liked Nora Heysen's painting "Gladioli", too. Also at LWAG are Zadok Ben-David: Human Nature and In The Shadows.
( Image used by permission LWAGA.)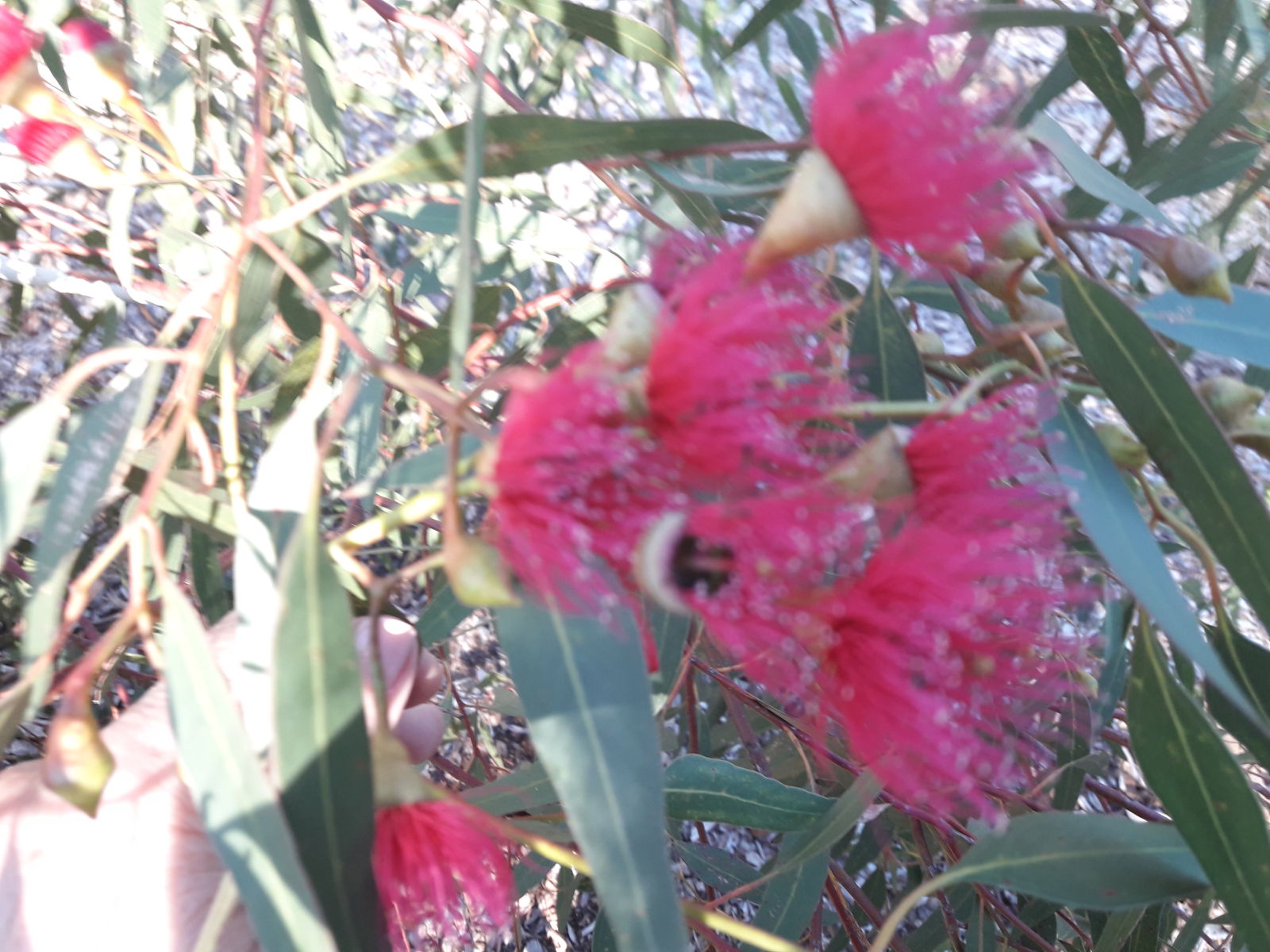 This is eucalyptus youngiana, a eucalyptus endemic to Western Australia. To celebrate the first anniversary of my blog I have a printable for you! It is a botanical painting of eucalyptus youngiana which I did some years ago. I wanted to give you a gift which is unique to Western Australia so I searched through so many of my botanical paintings until I found this one. I hope you like it. Please feel free to download and print it for personal use.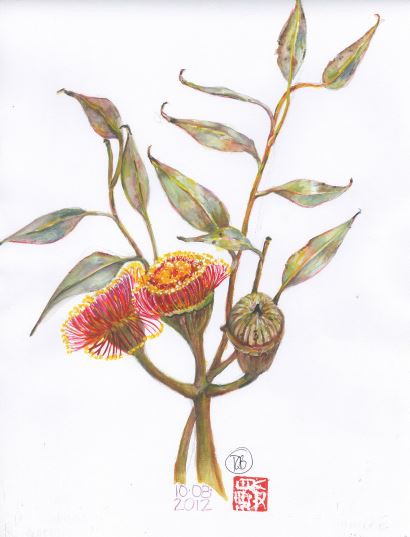 To print, click on the image and a printable page will appear, but please be patient as it loads slowly.
Today is Carers Appreciation Day in recognition of the enormous contribution made by paid and unpaid carers. So, if you know a carer, say "thanks" or send a "thankyou" card  or email.