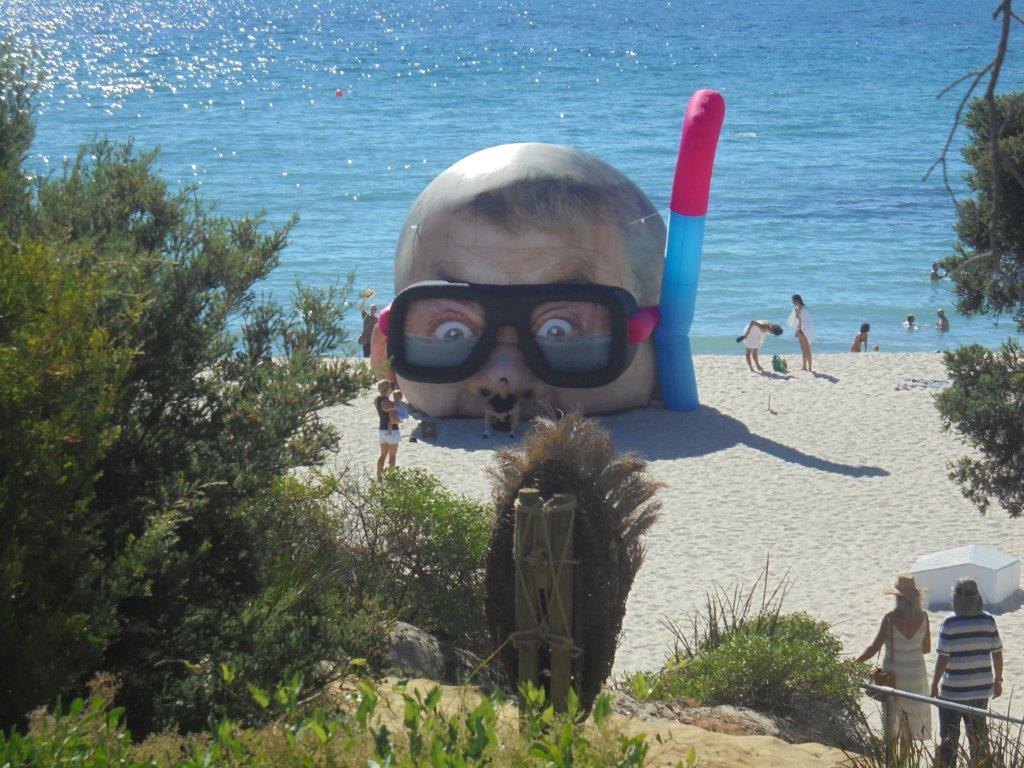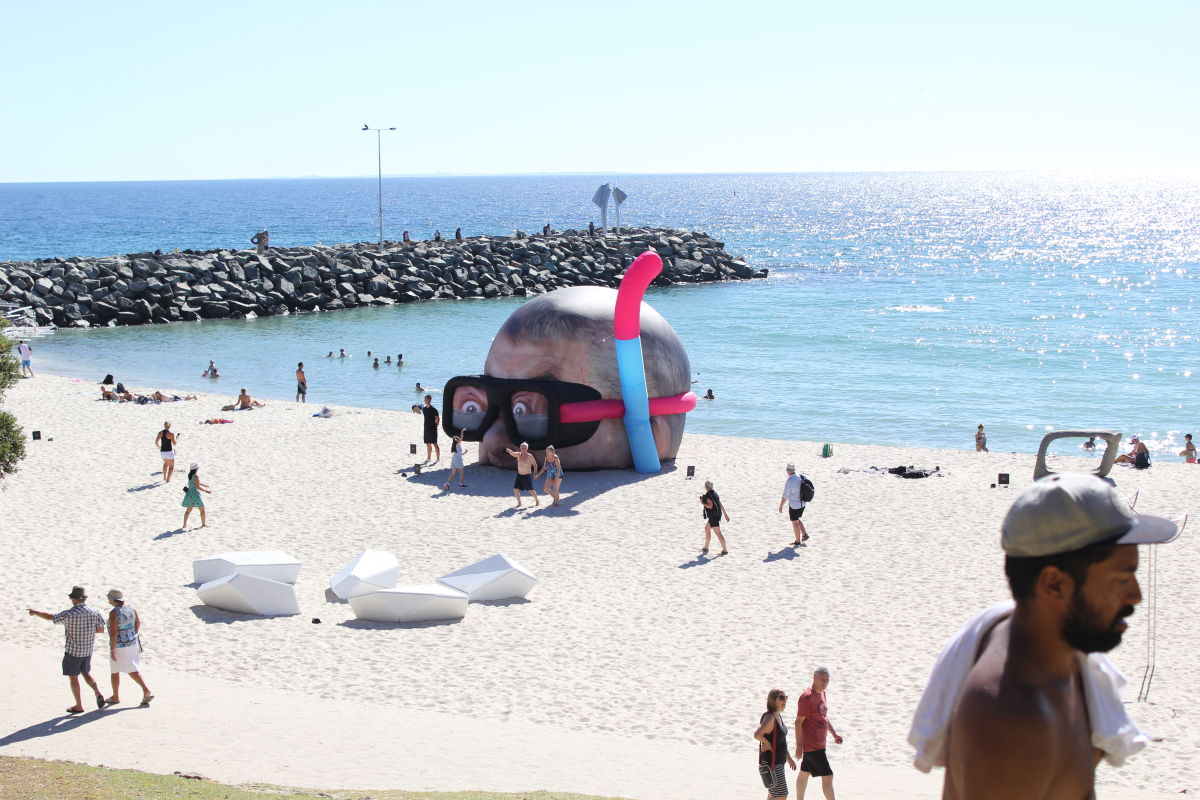 To Cottesloe Beach to view Sculptures by the Sea and to get my regular dose of vitamin sea! This is the 14th  annual Sculptures by the Sea on the iconic Cottesloe Beach, featuring the works of 73 artists  from all  over the world  including Denmark, Slovenia, England, Japan, Thailand, Singapore , Chile, India, Spain, America, Indonesia, Iran, China and, of course, Australia.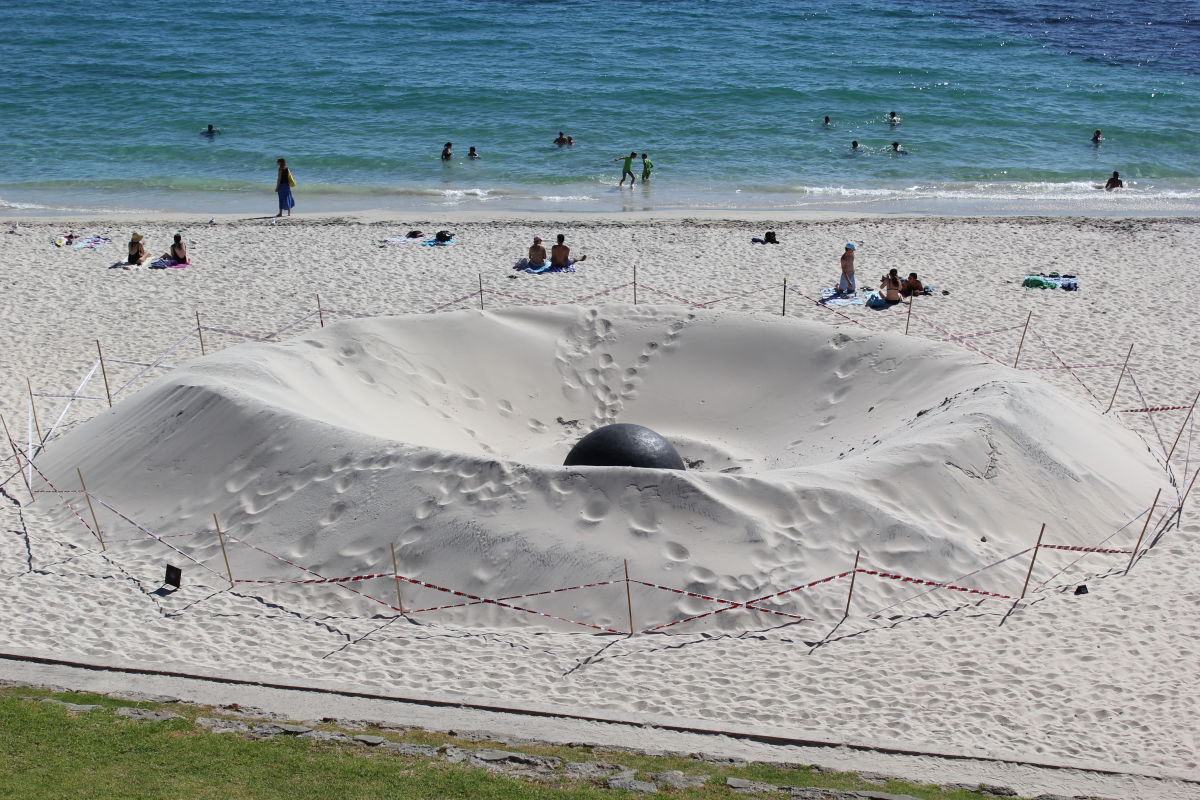 Here you can see such a range of themes and media, from a crocheted cat, a dog walker surrounded by dogs, a tent made from recycled toys, an enormous eggplant (aubergine), a skin diver appearing out of the sand and so much more.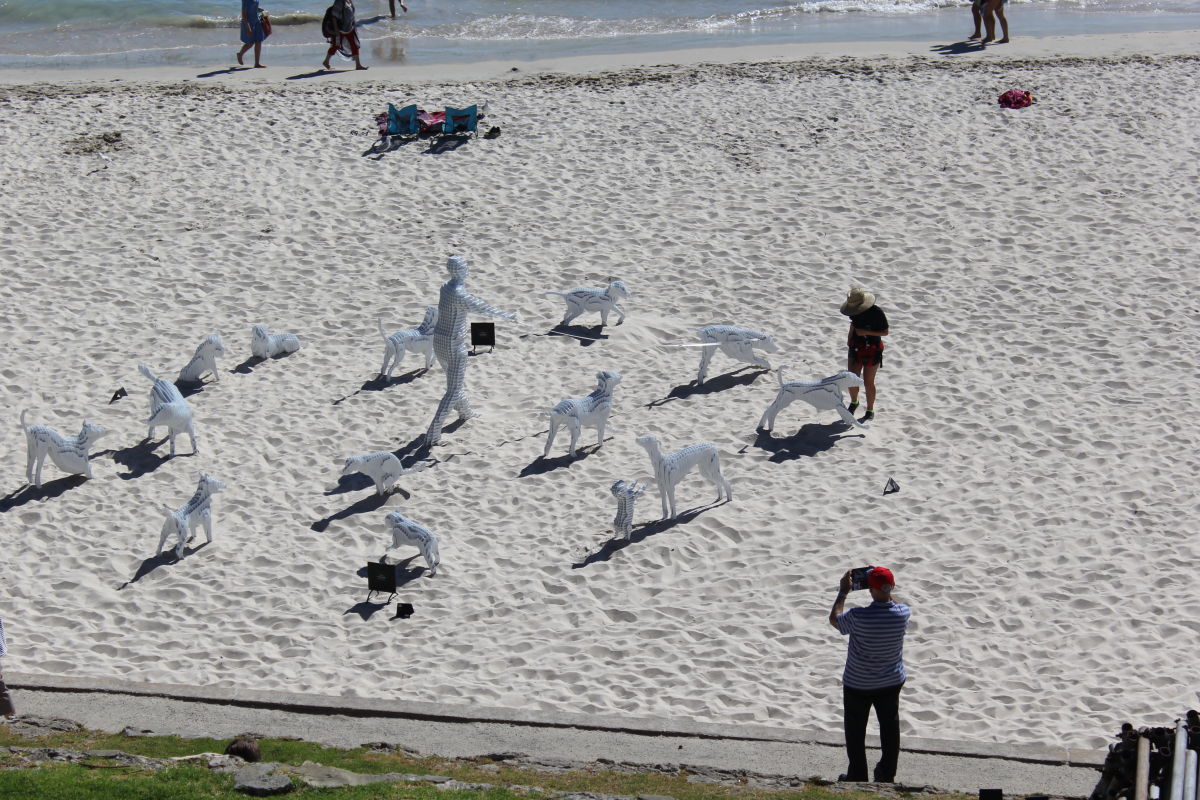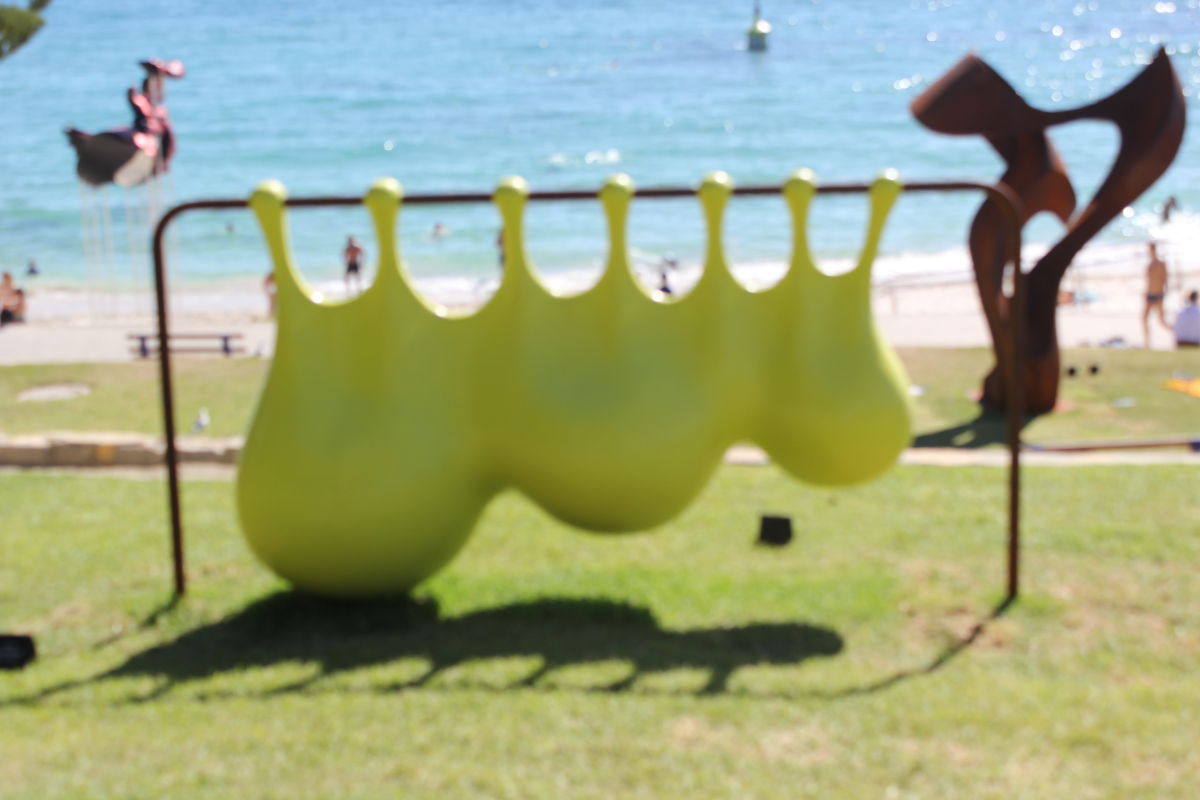 The beach is stunning with over a kilometre of clean white sand, views of Rottnest Island in the distance and ships heading out of Fremantle Port and  cool grassed areas shaded by Norfolk Pines. There's plenty of food across the road including icecreams,  fish and chips, coffee and cake and cafes and restaurants. The icecreams were particularly attractive as it was 36 degrees C (97 degrees F) the day we went.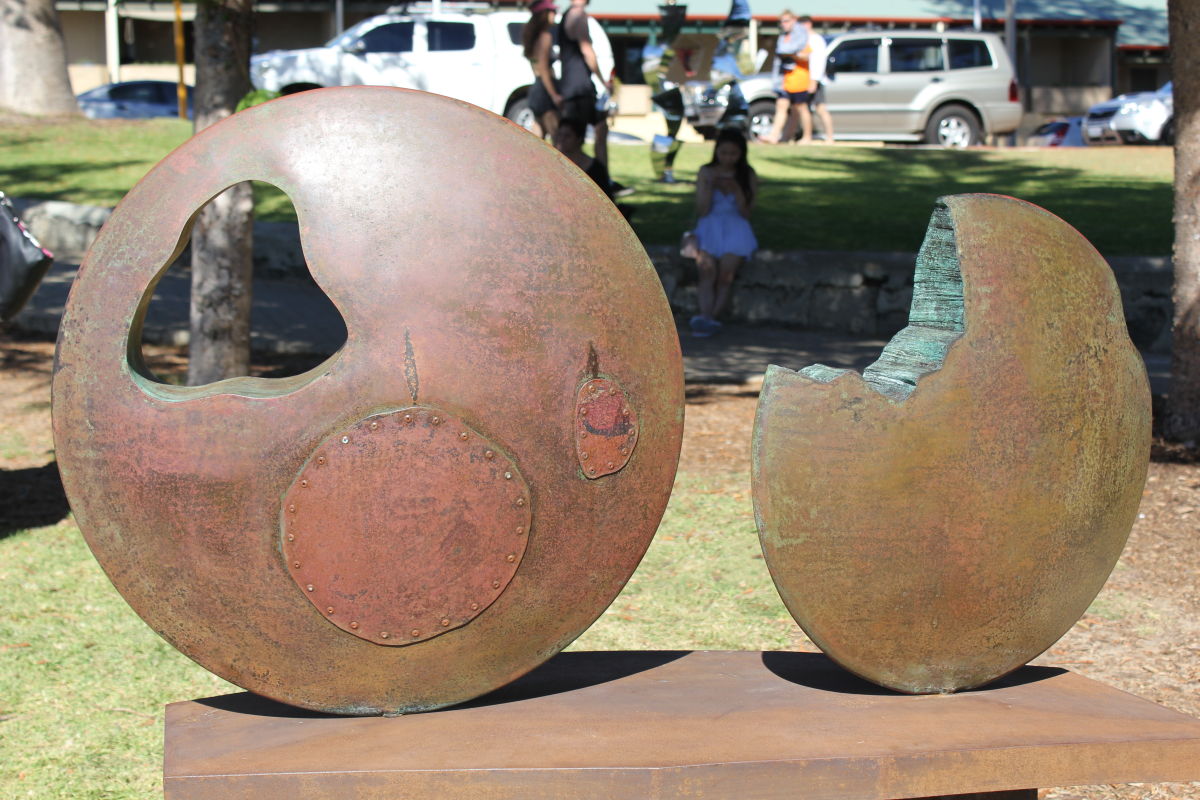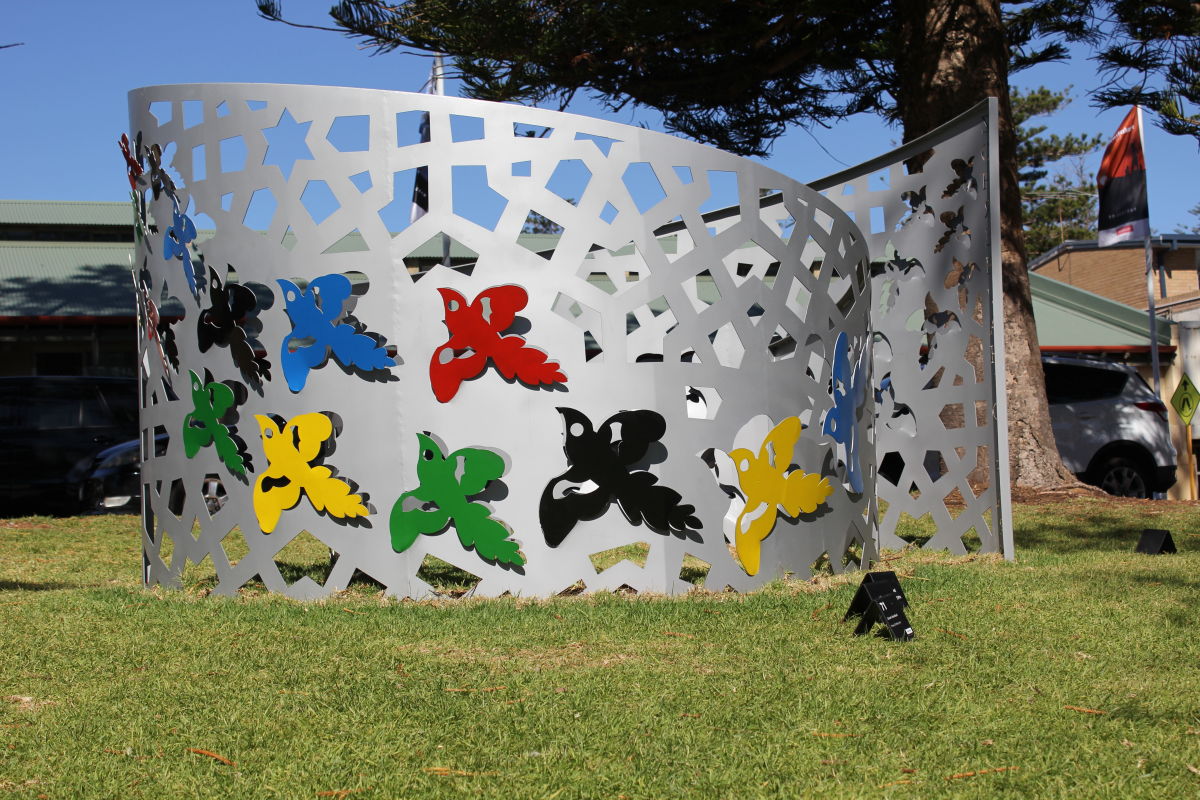 The beach is such a good place to view these sculptures. You don't need to get dressed up, it costs nothing, you can get very close to the artworks and touch them, it's easy to get there and park and when you're hot from wandering around, you can have a swim in clear, clean waters.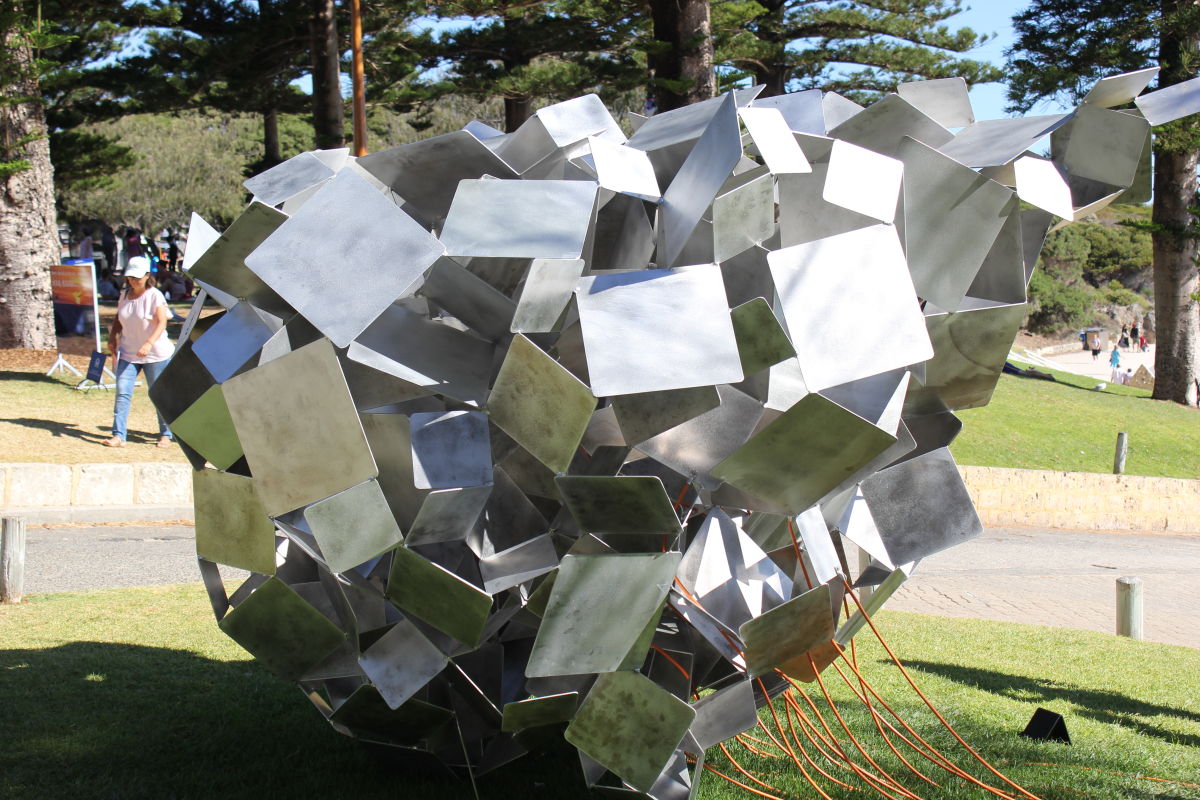 Luckily,  the Fremantle Doctor, the sea breeze which occurs during summer, had arrived by the time we went to the beach. The breeze is called the Fremantle Doctor because of the relief it brings on hot summer days, blowing in from the Indian Ocean.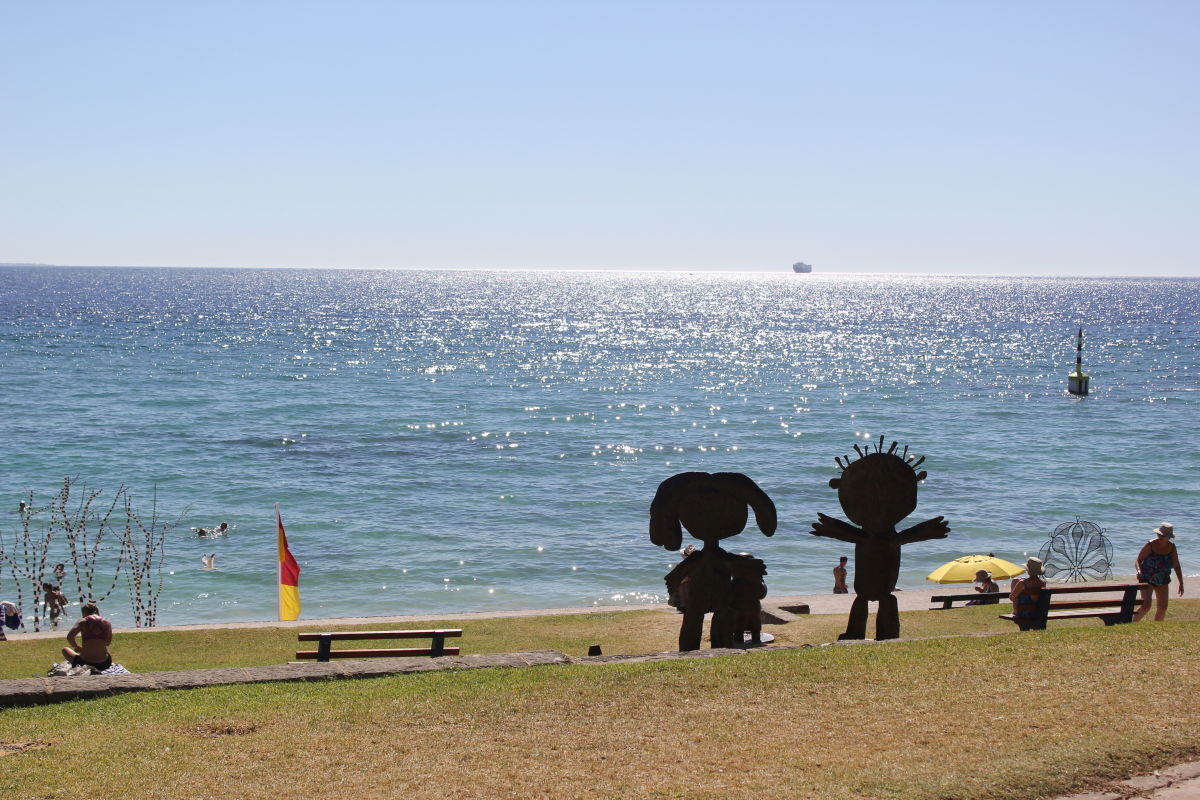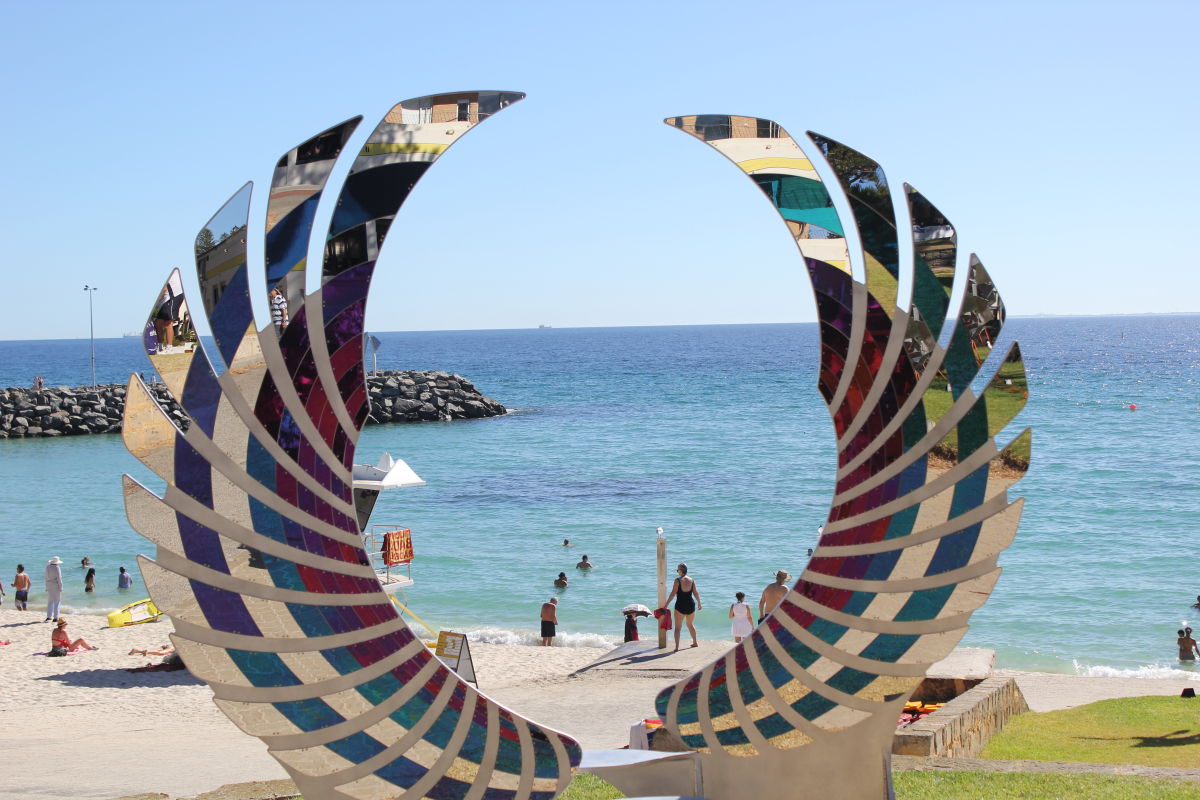 Sit on the grass and enjoy the artworks and the view and the constant parade of people.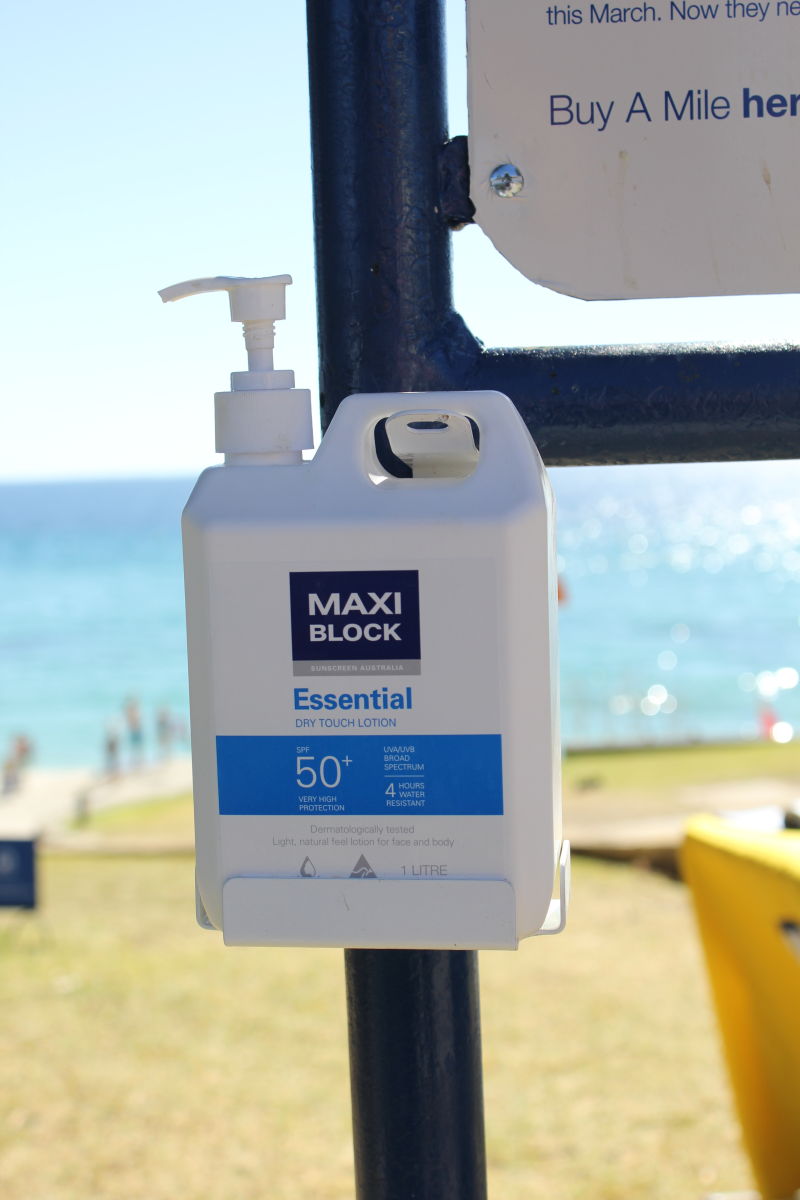 It's hot in Australia, although we are into Autumn, so everyone is encouraged to use sunscreen. Supplies are placed regularly along the beach.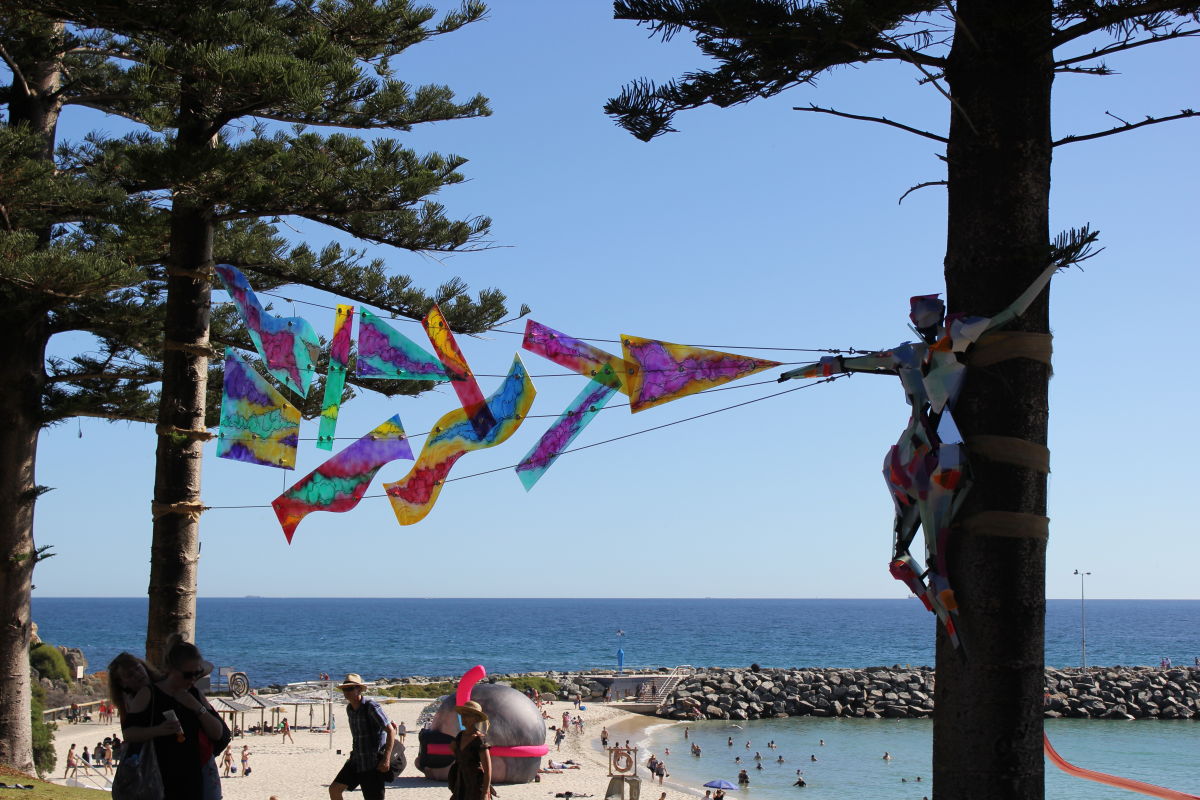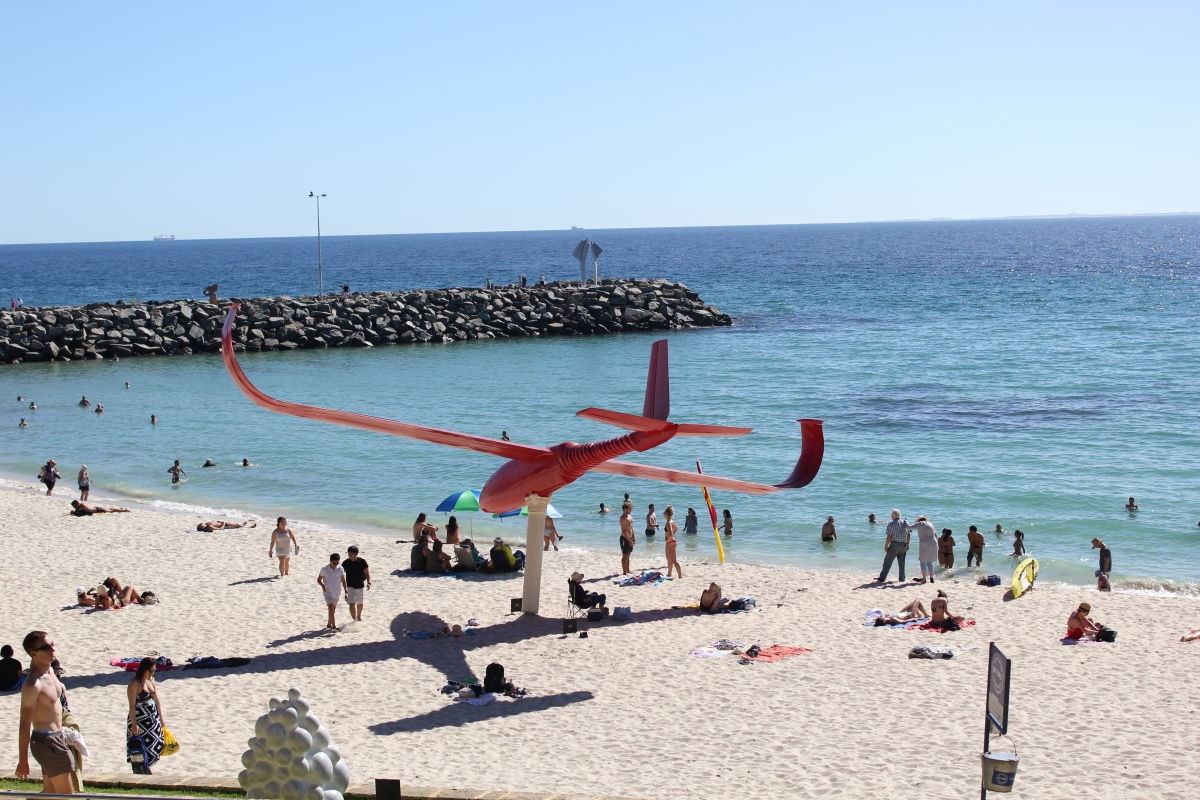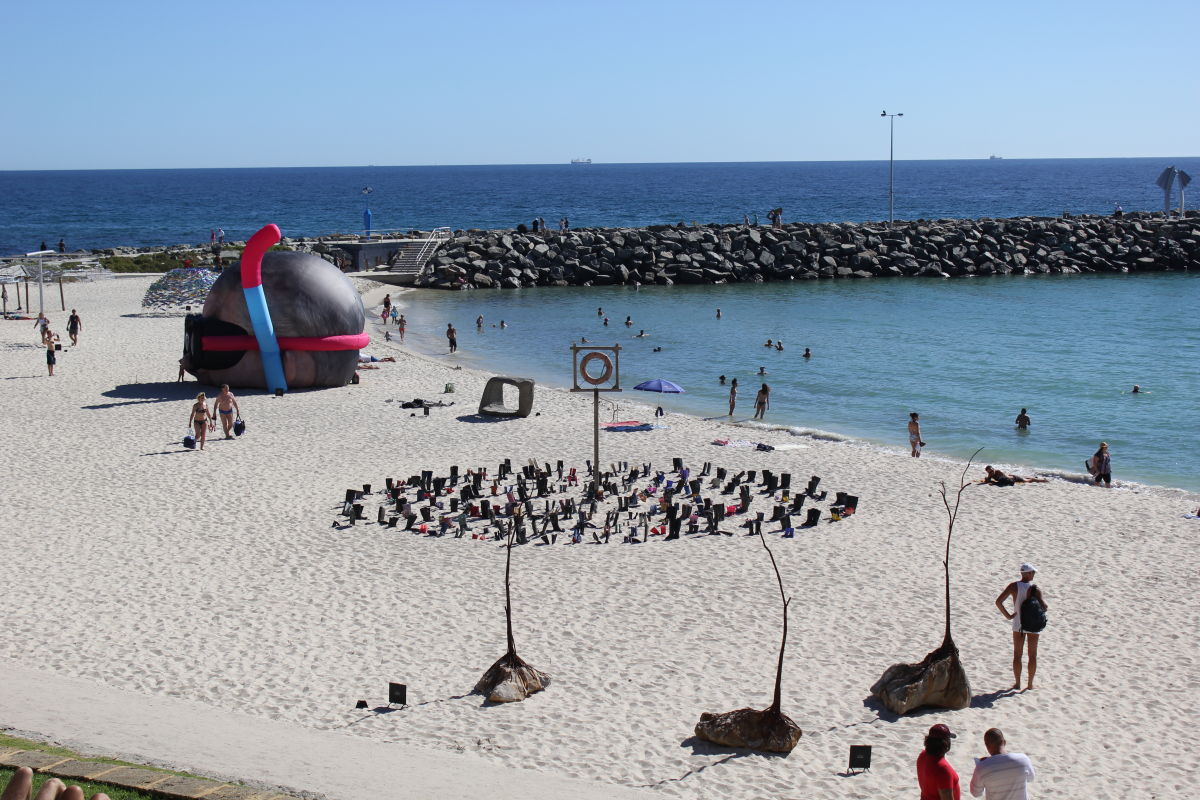 Sculptures on the grass, the beach and the groyne, and one up a tree.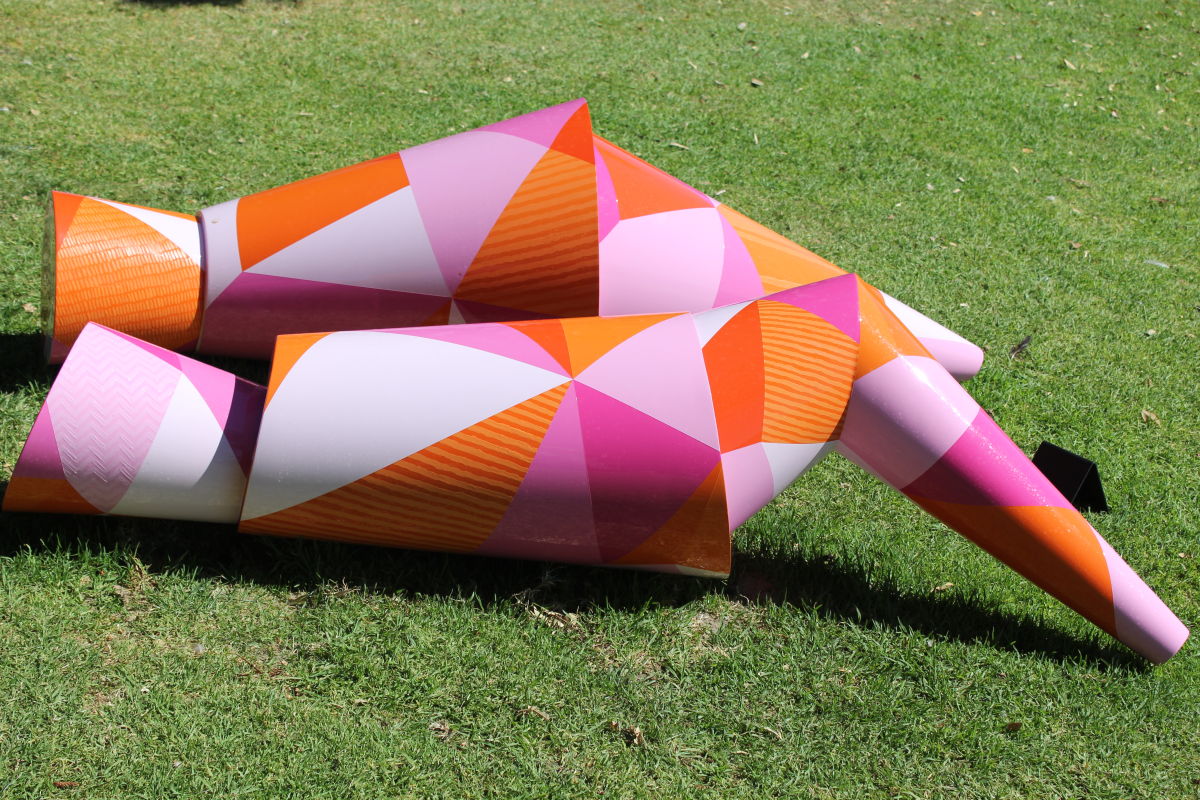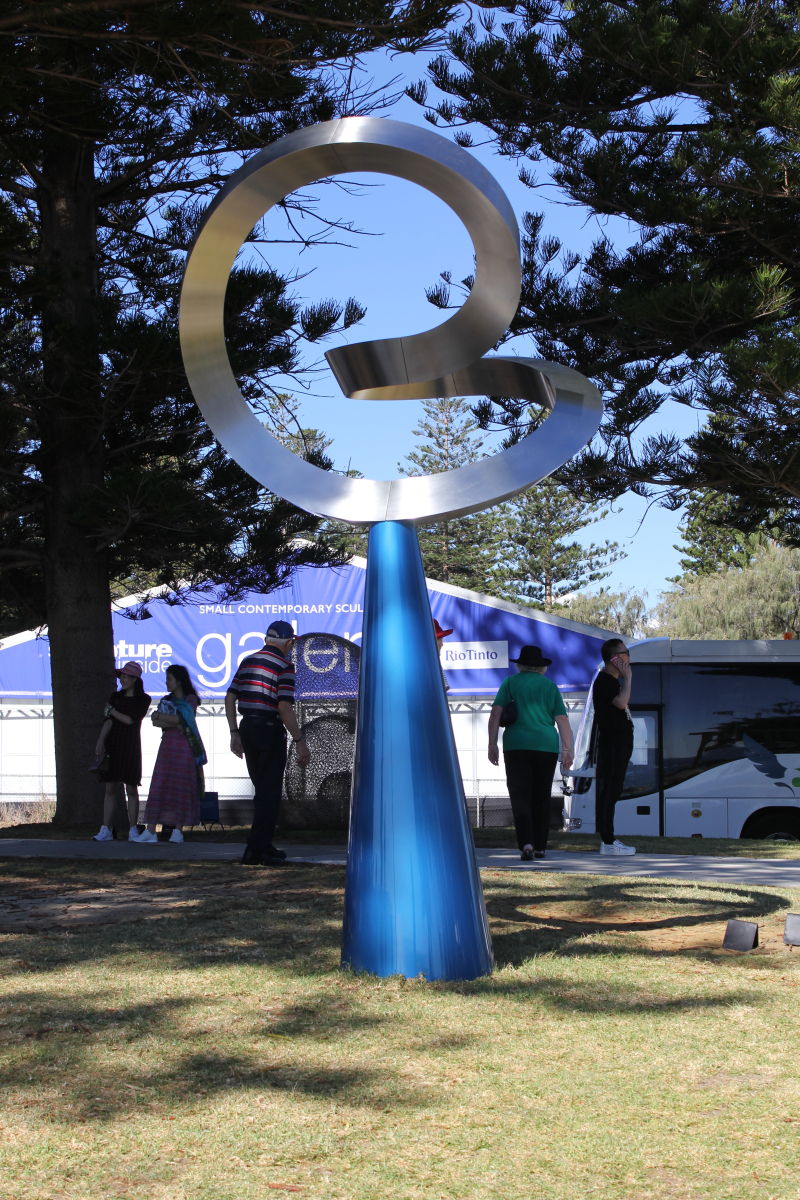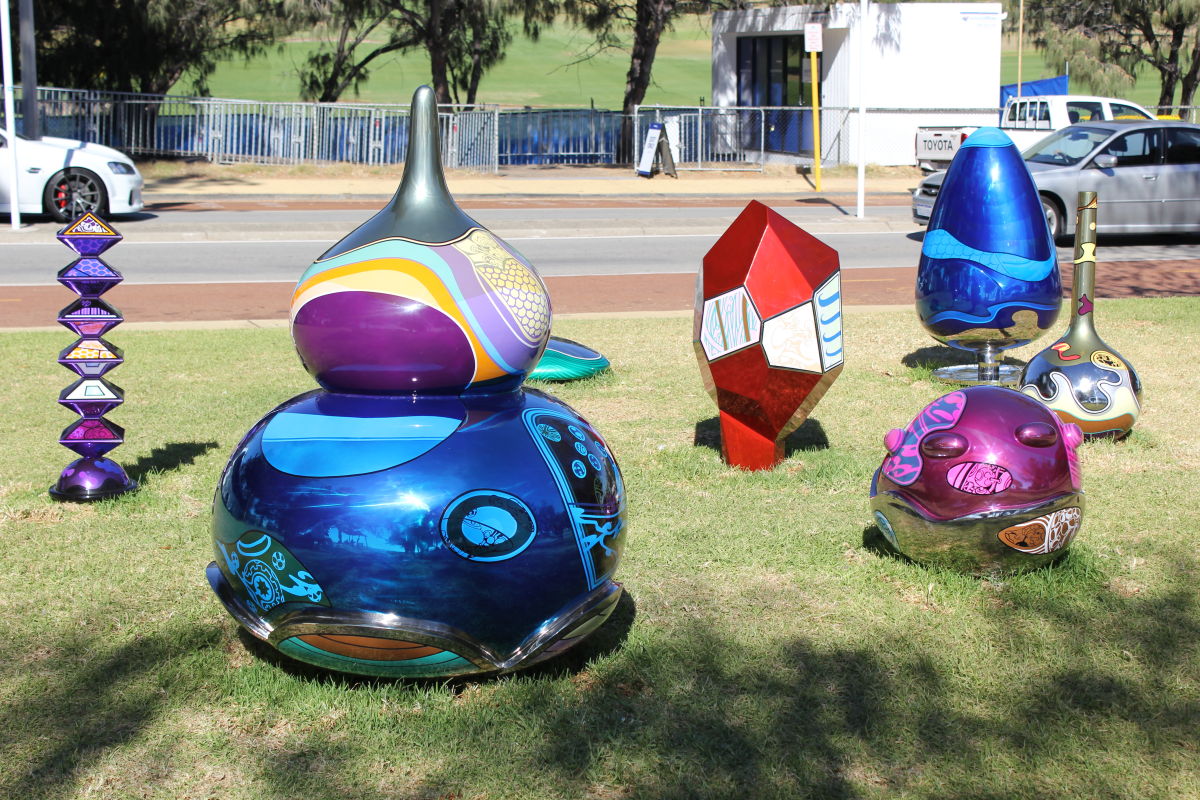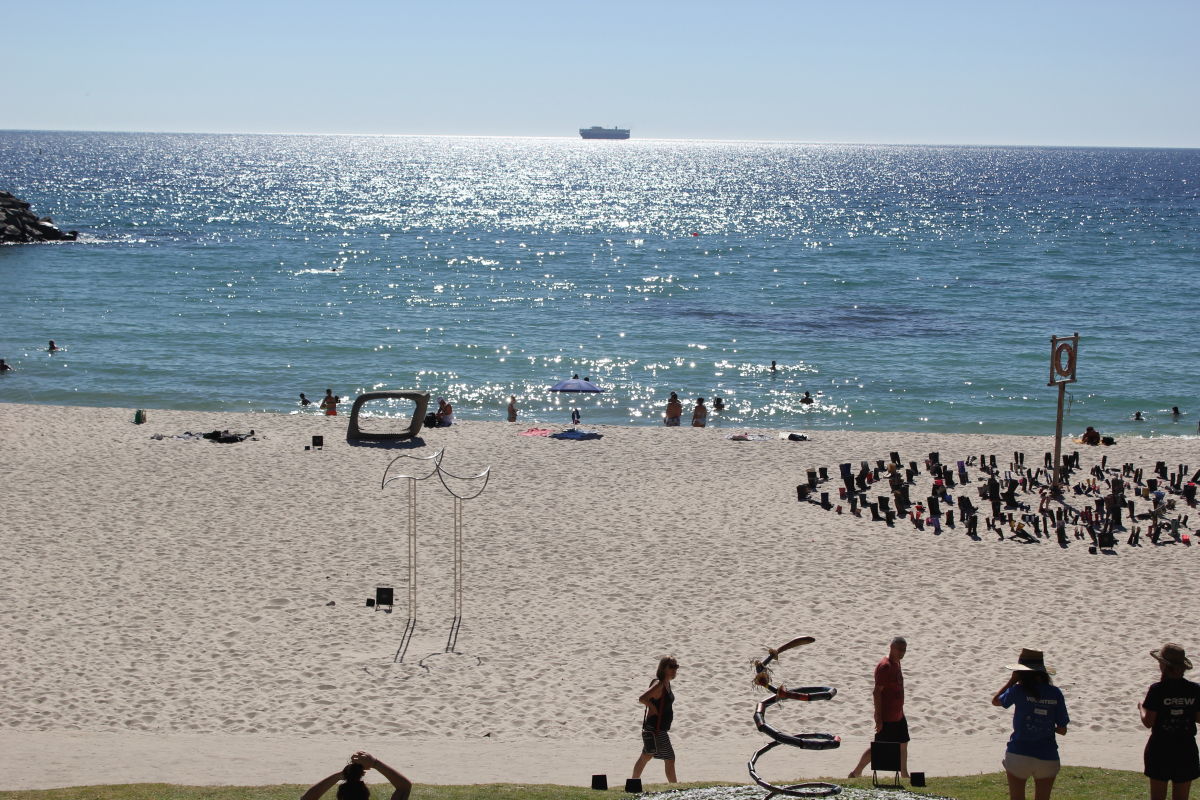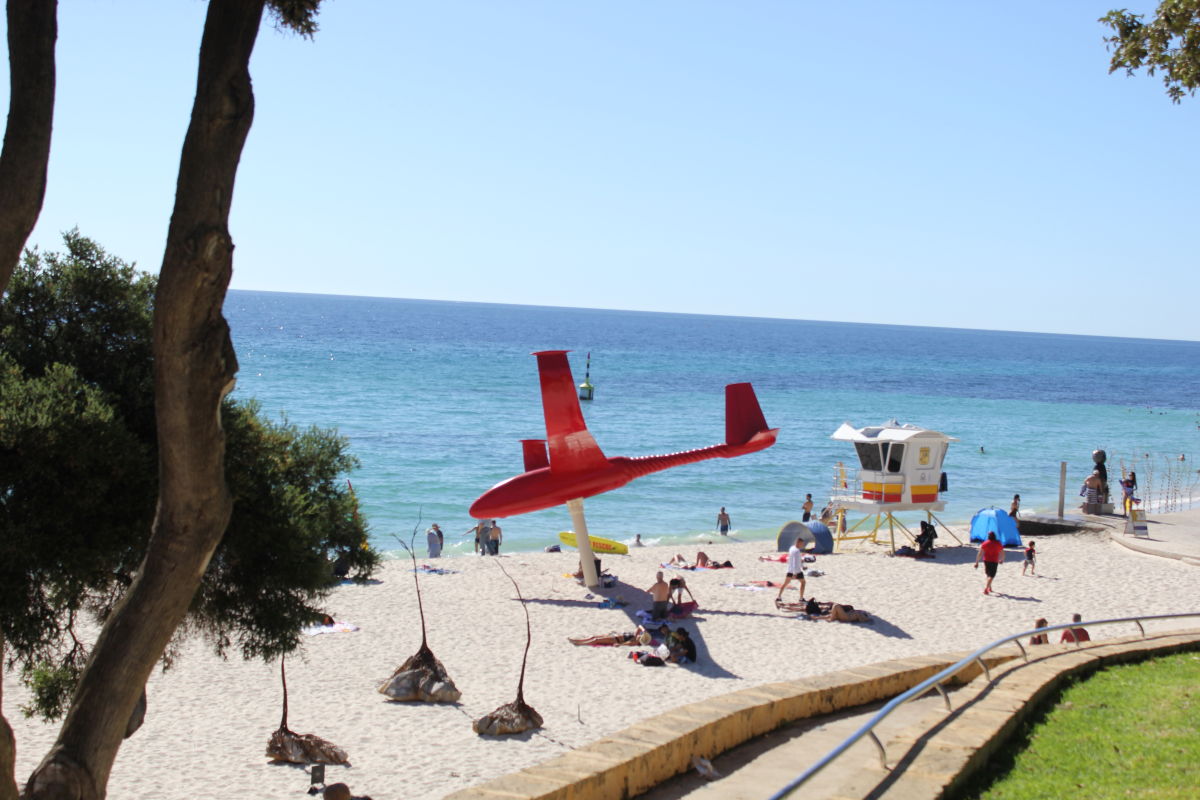 The white, yellow and red structure on stilts isn't a sculpture, it's the Surf Lifesaving lookout.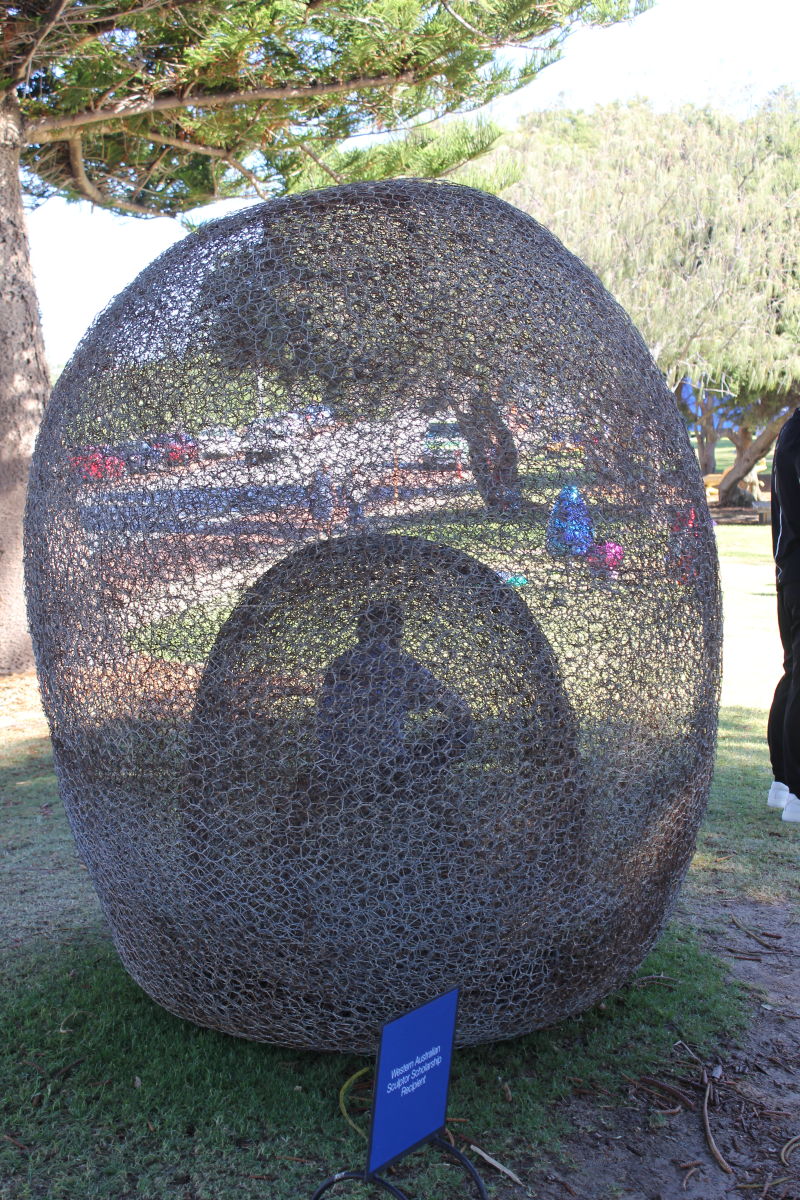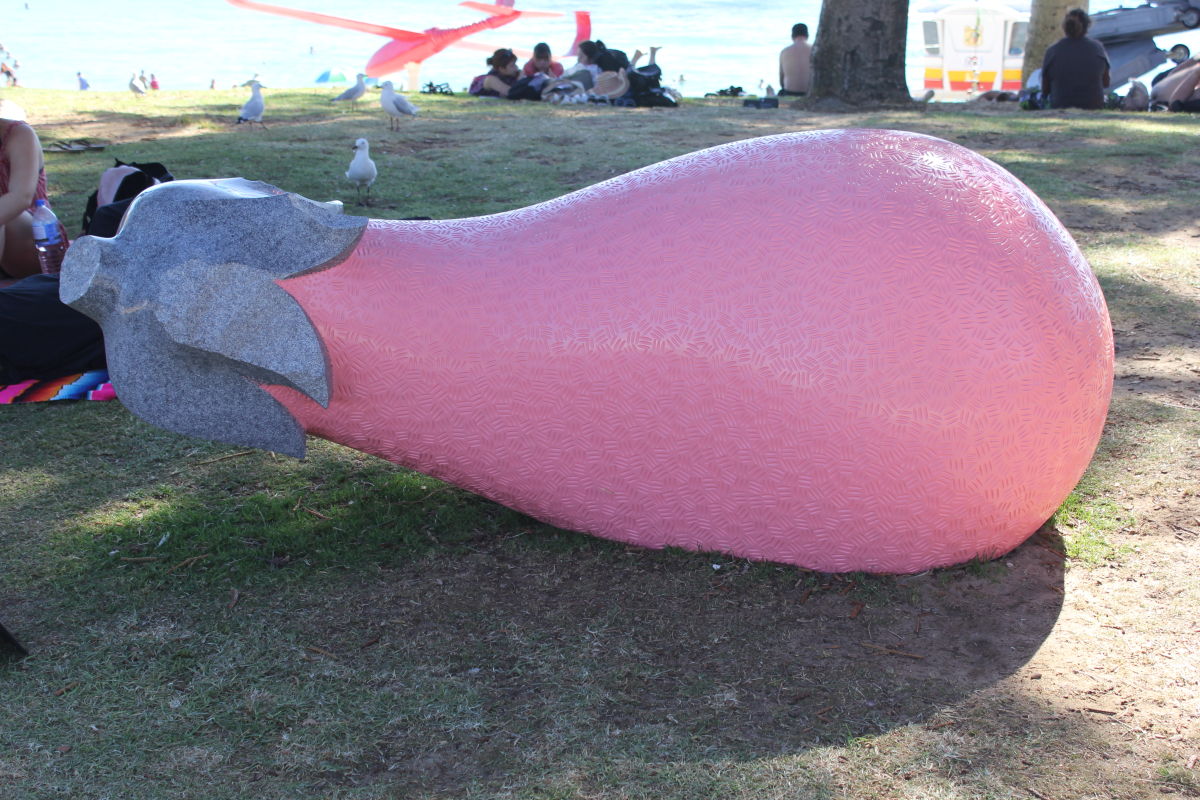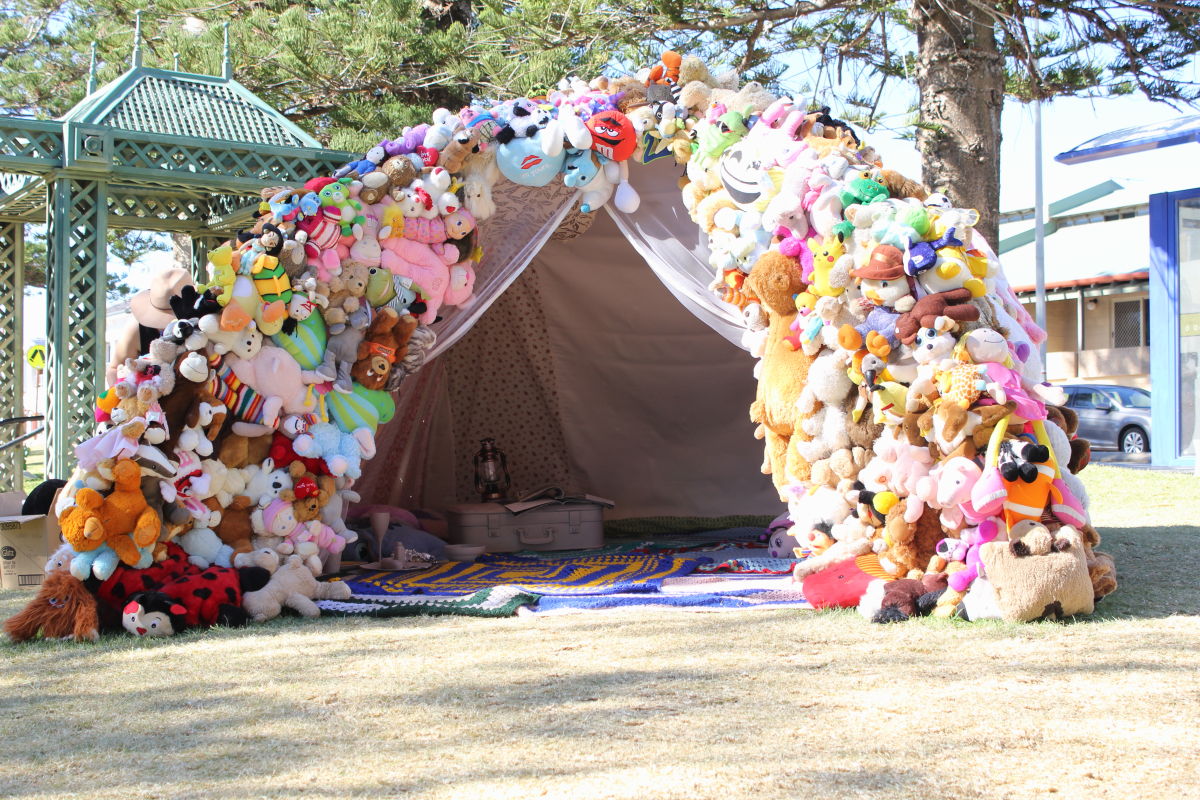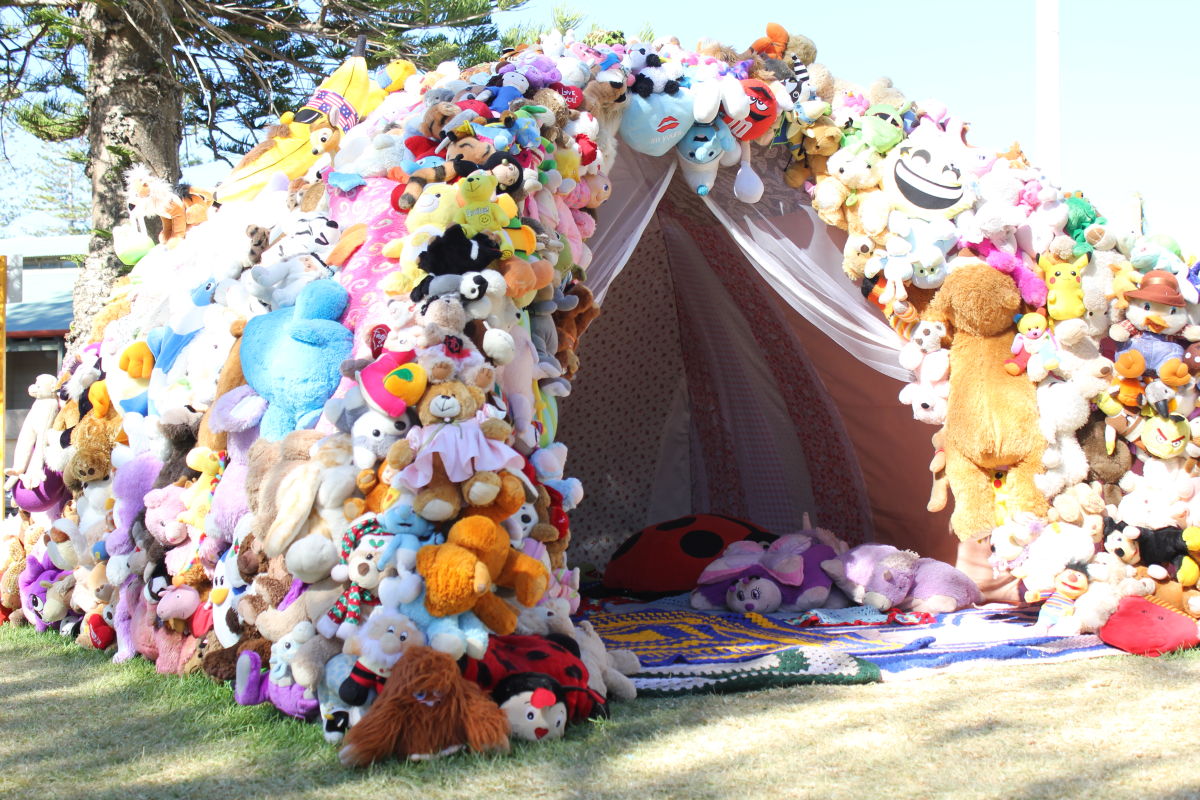 This clever "cubby' is made of a thousand recycled toys and welcomes children to enter and relax with more toys and soft rugs. The perfect child's hideaway.
Yesterday was International Woman's Day, commemorating the movement for women's rights as well as being the catalyst for change.
Just for some contrast, today is Barbie Day, marking the doll's debut at The American International Toy Fair in New York, in 1957.