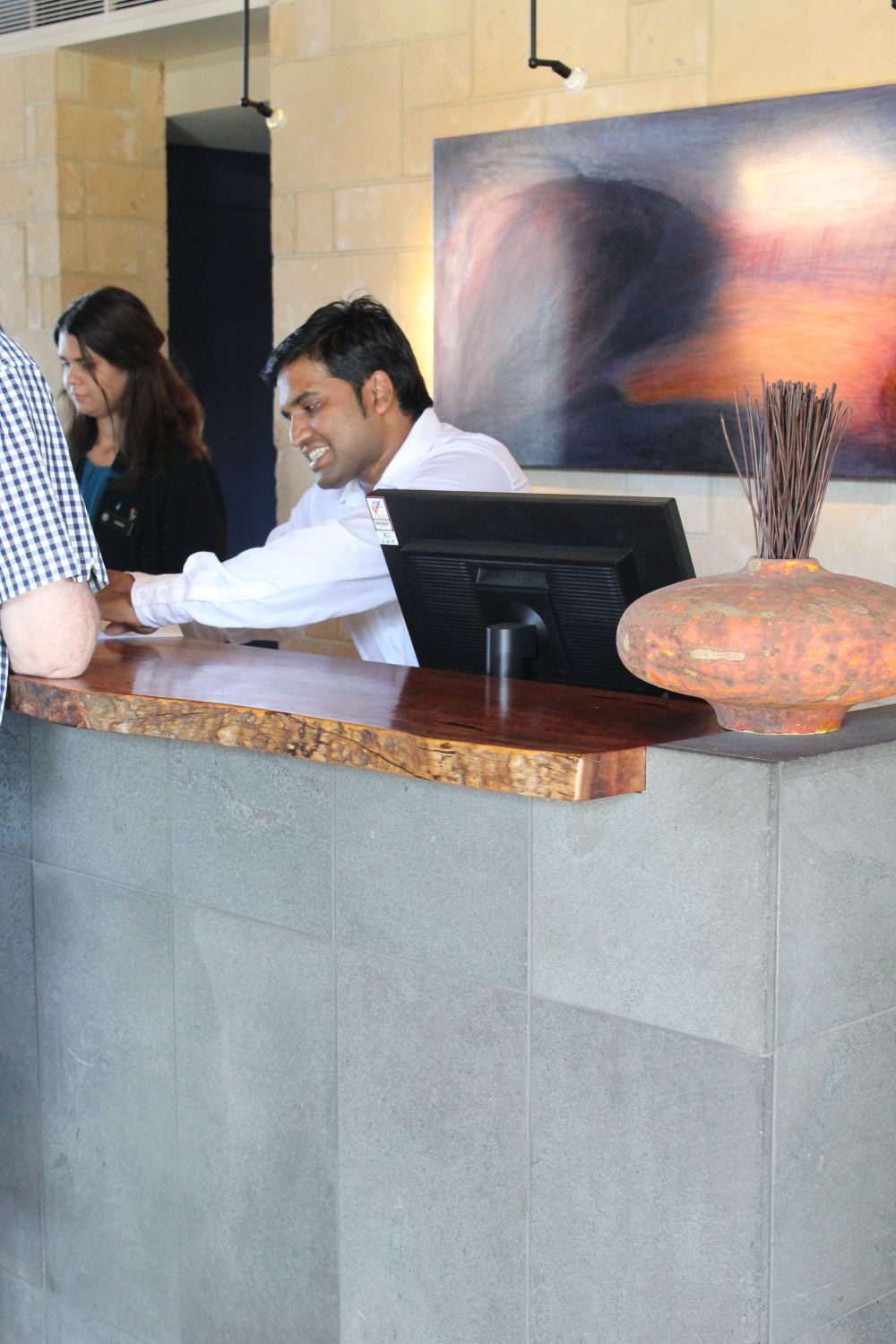 We've just spent four days at the Pullman Bunker Bay Resort. Checking in was easy and pleasant. The resort is at Bunker Bay, on a beautiful stretch of white beach. Dunsborough is the nearest town. Busselton, Yallingup, Cowaramup, Gracetown and Margaret River are all quite close.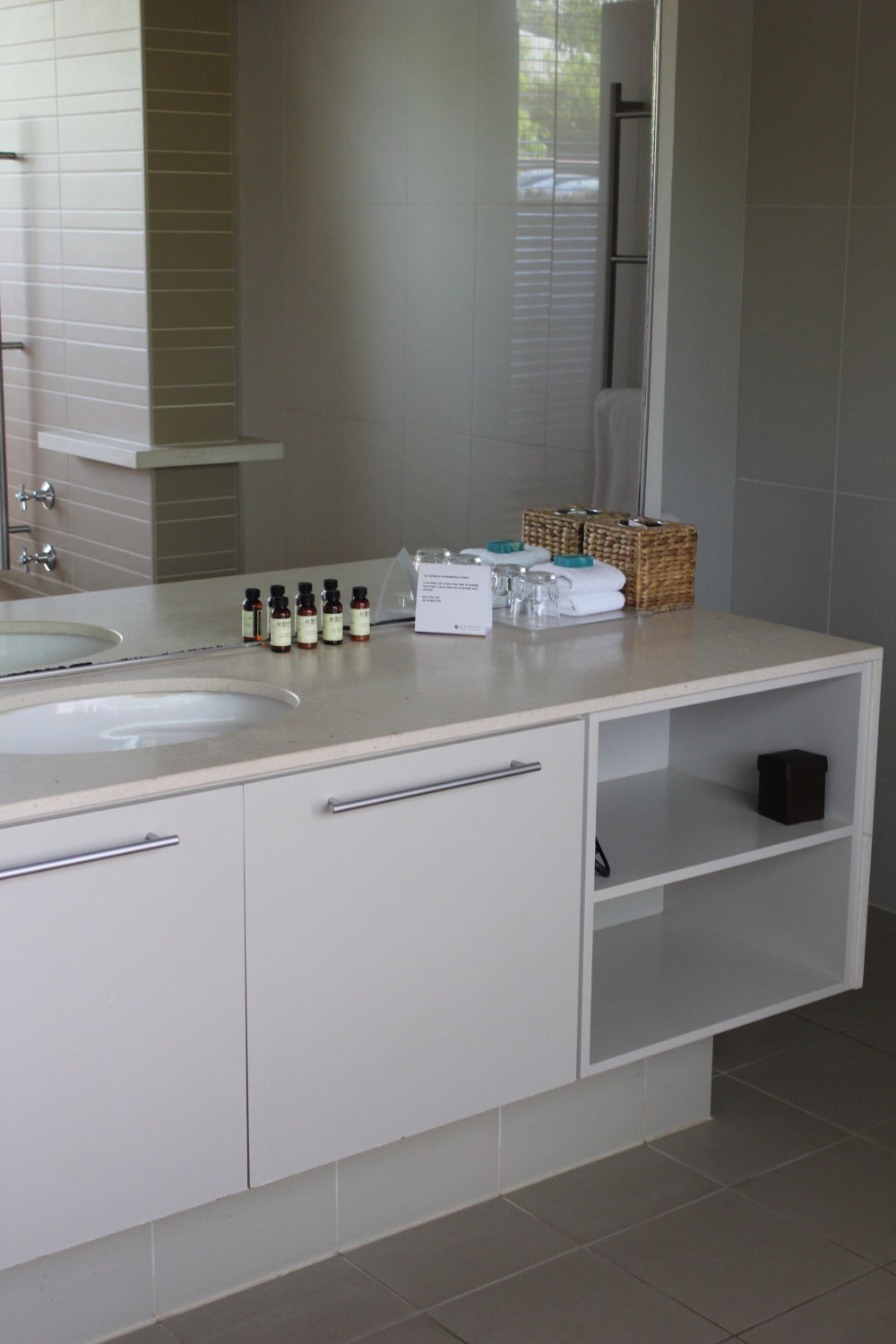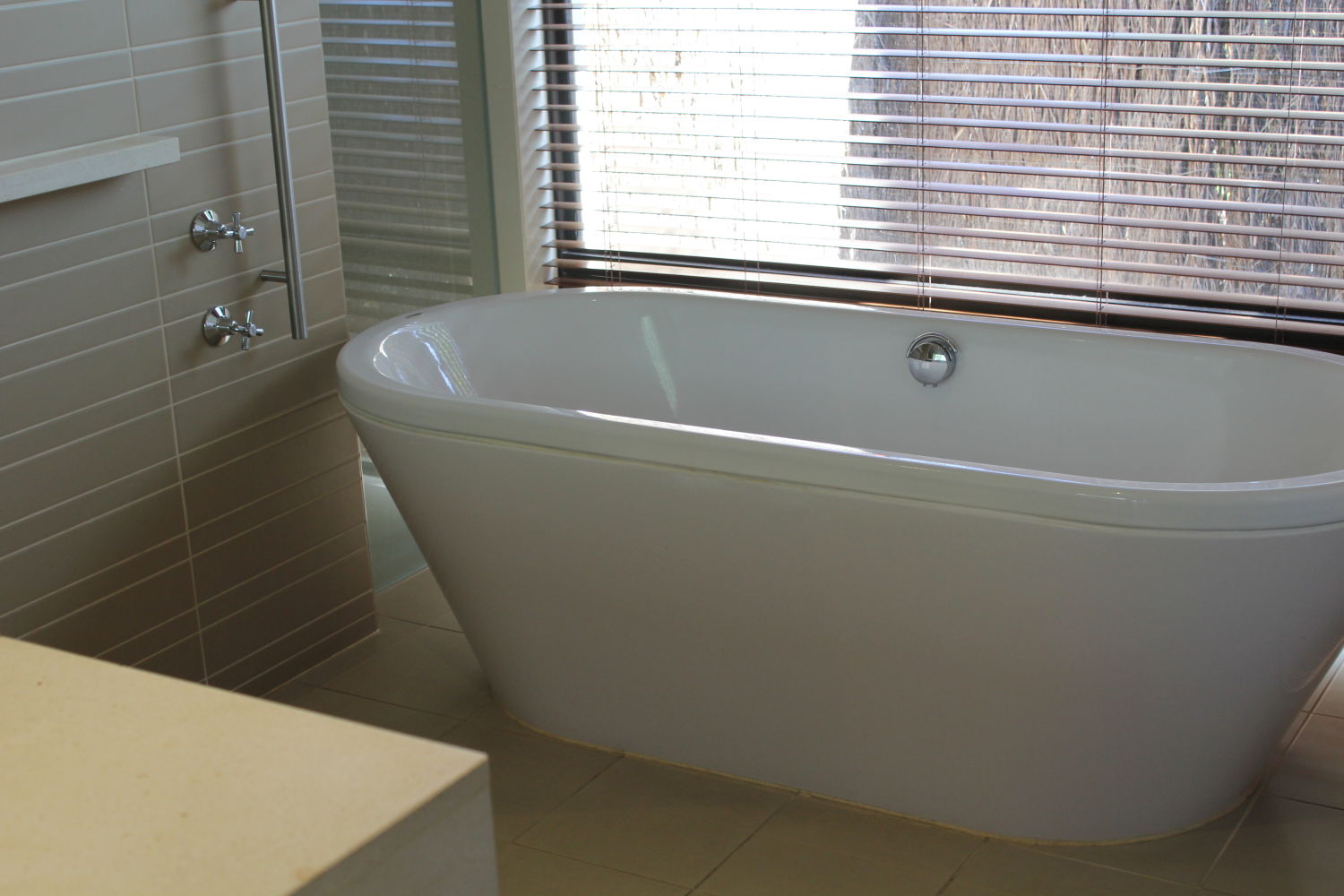 The en suite was spacious and looked out onto a little courtyard..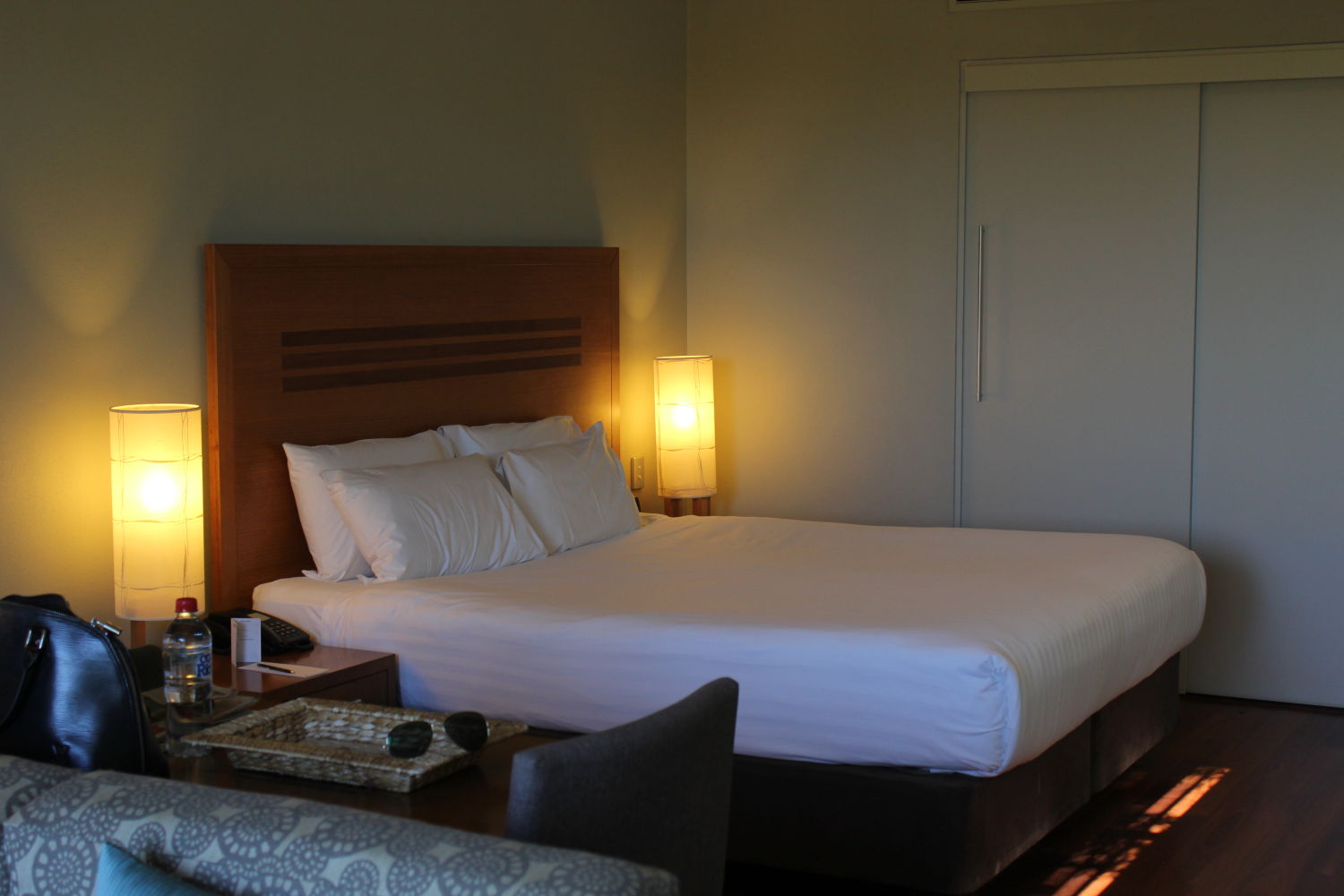 We had a studio villa. It was a good size with everything we wanted, including a kitchen area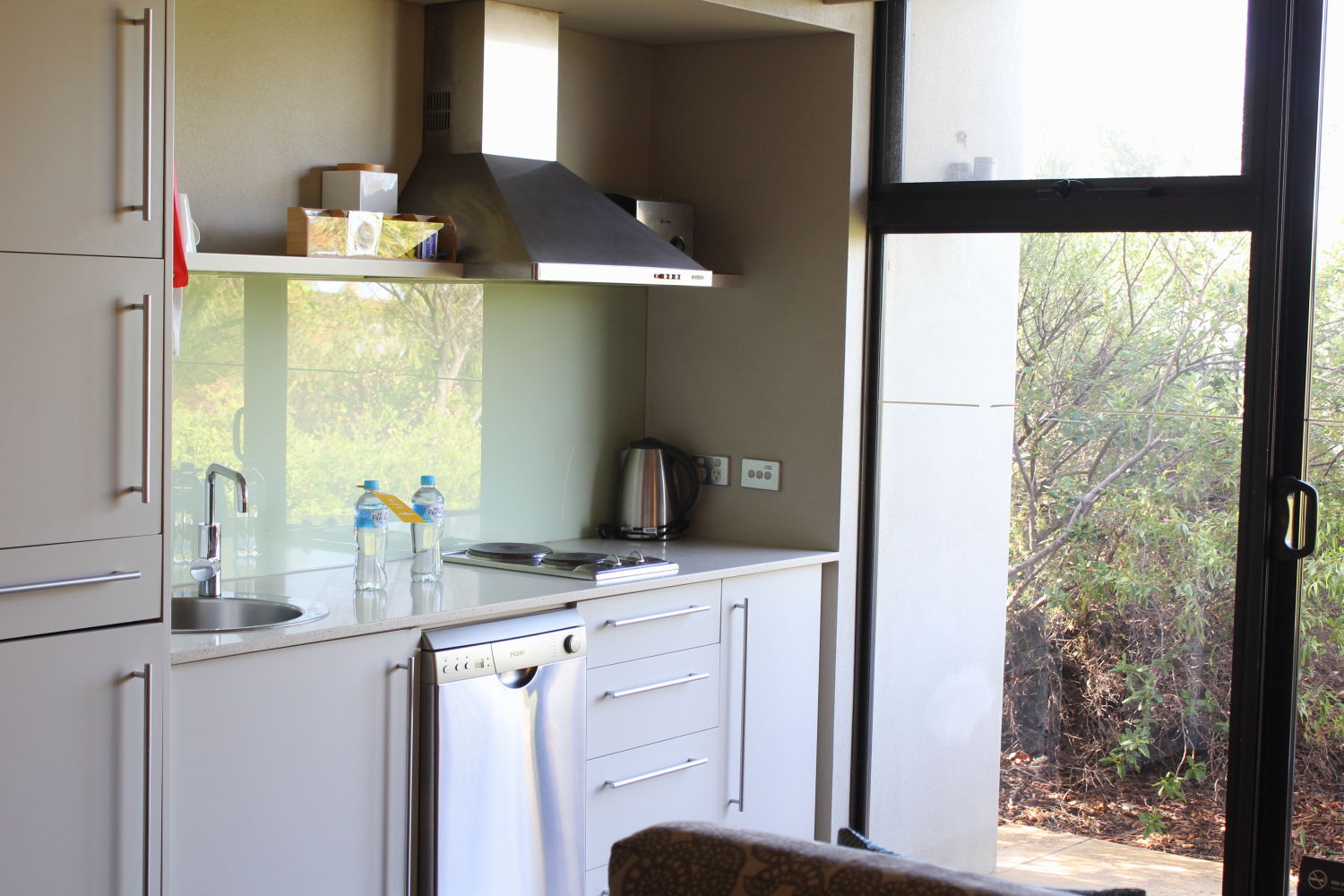 Outside the door near the kitchen was the tiniest, secluded seating area.  Surprisingly, there's no Nespresso machine or similar in the villa.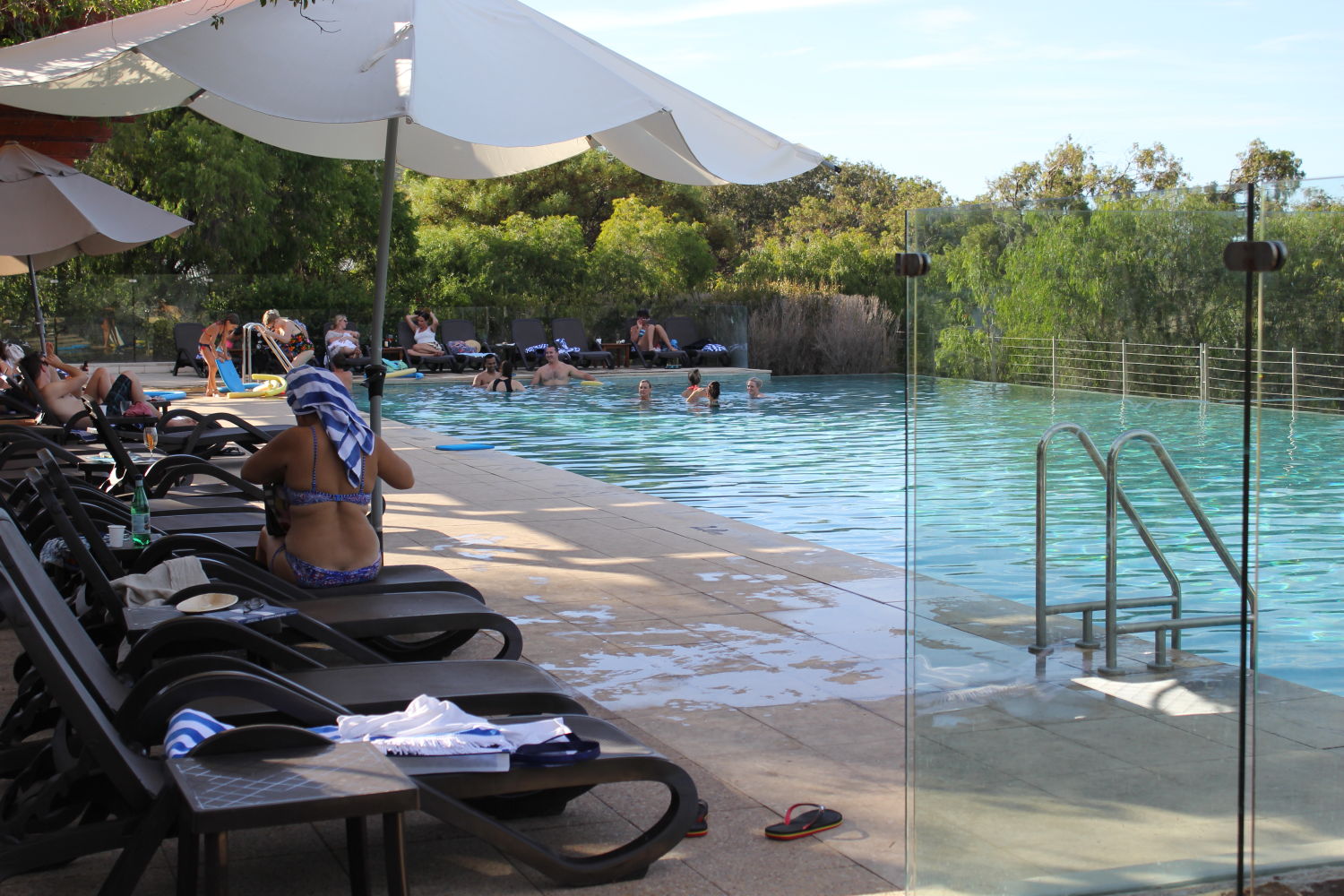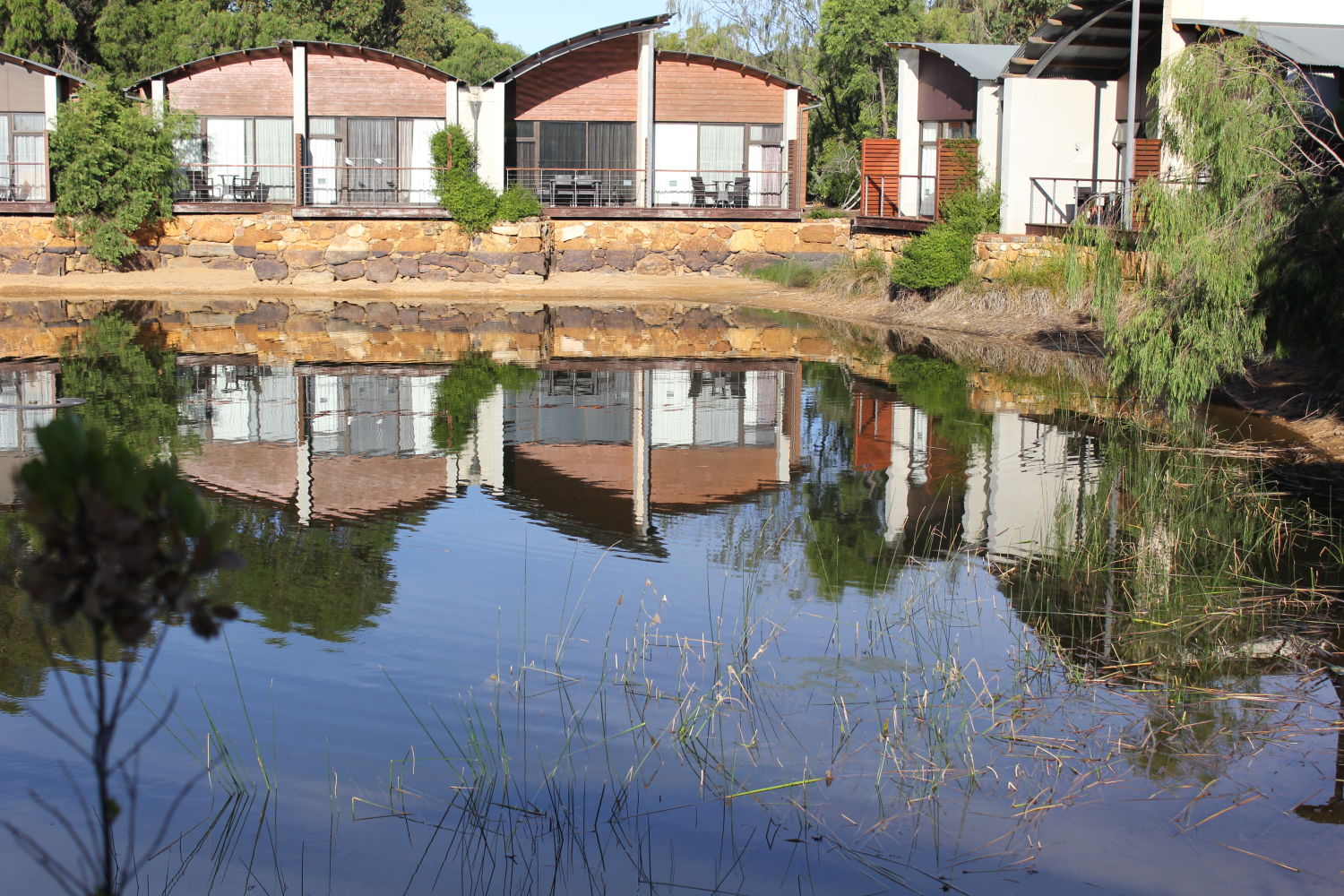 Quiet and calm with lots of nice views around the resort.
Walkway to the beach.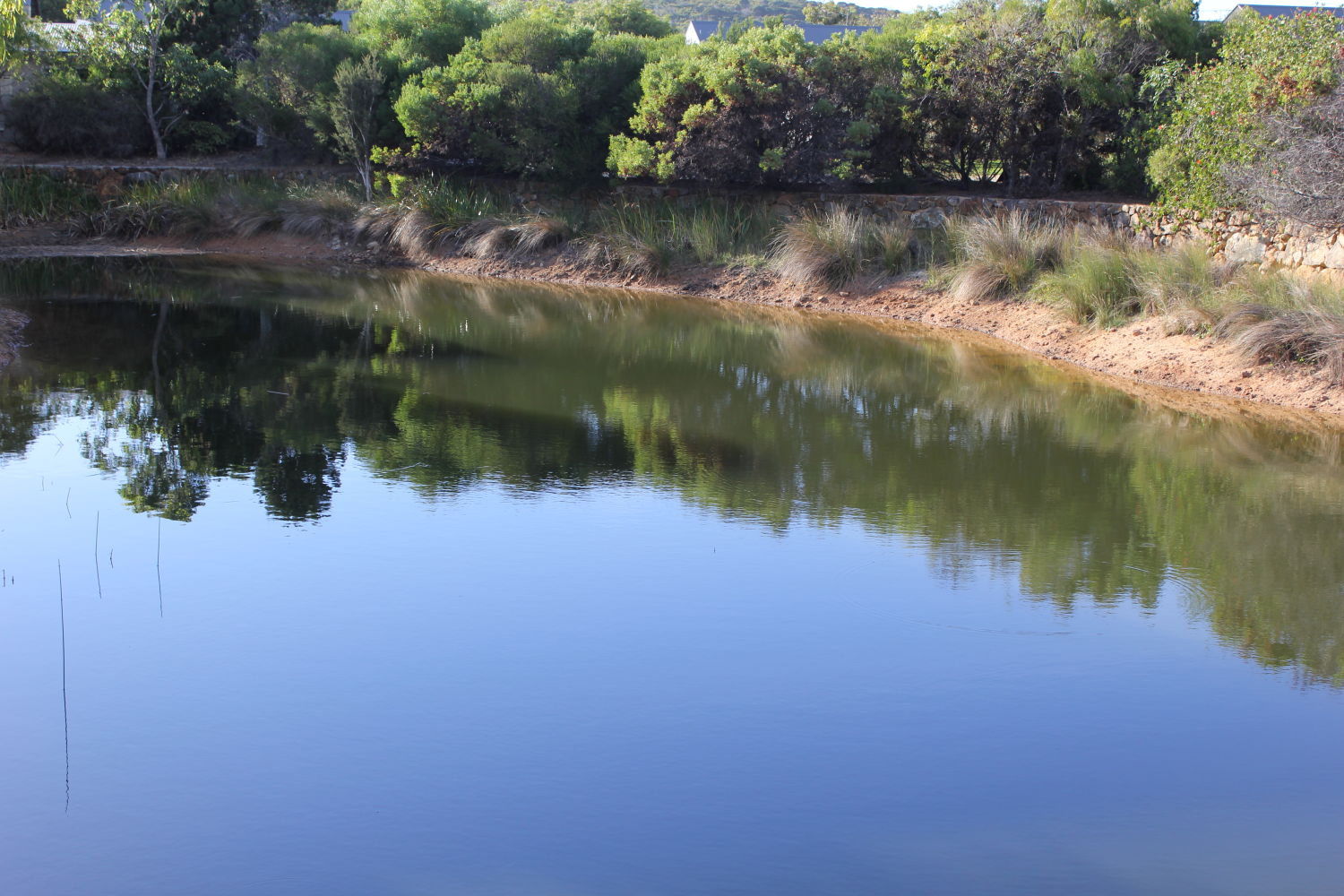 The resort is bordered by the Cape Naturaliste National Park and other bush land. I couldn't really enjoy walking at night as it is very dark and there is poor lighting around the resort and but no light pollution, either, so lots of stars in an inky sky.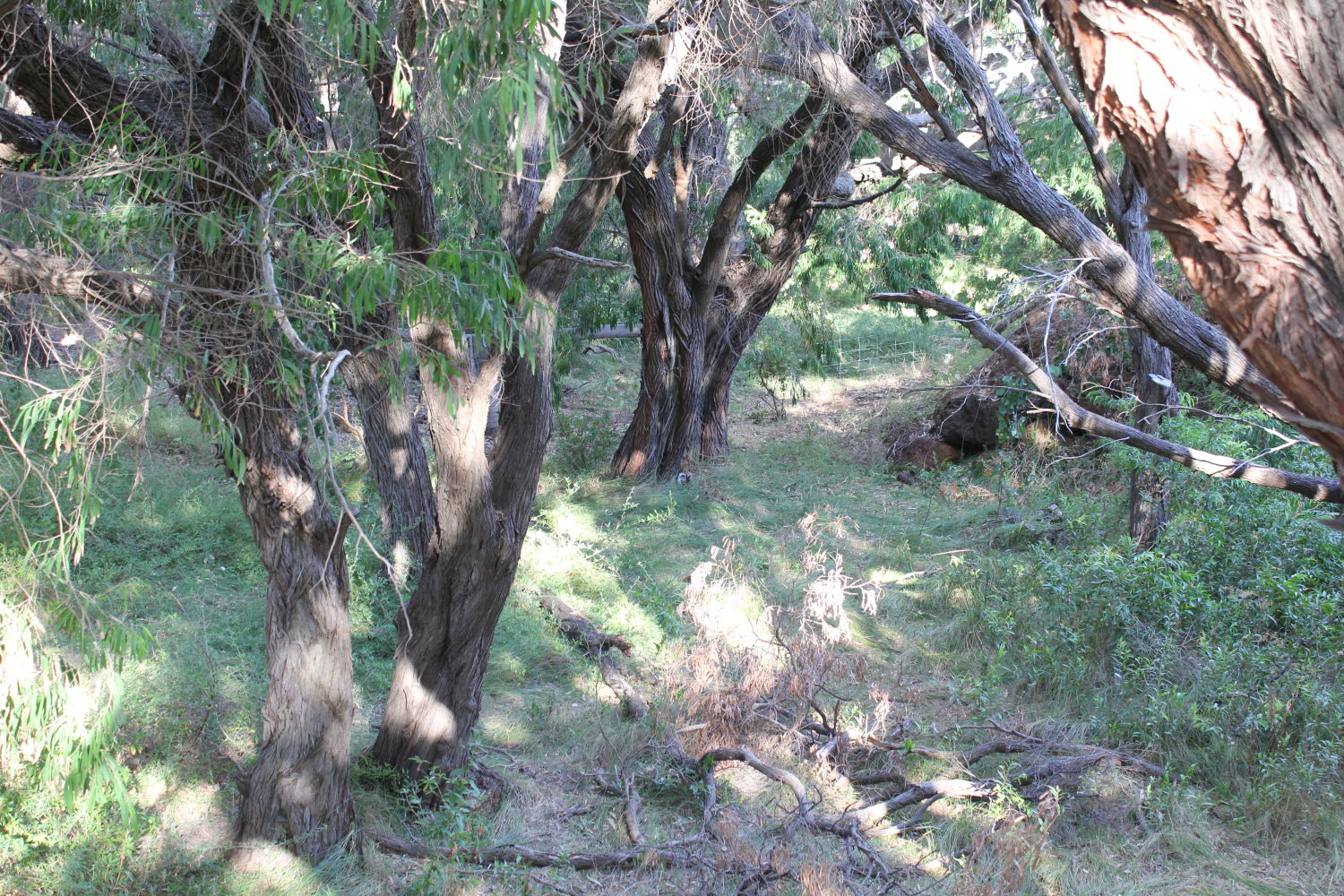 Gorgeous dell en route to the beach.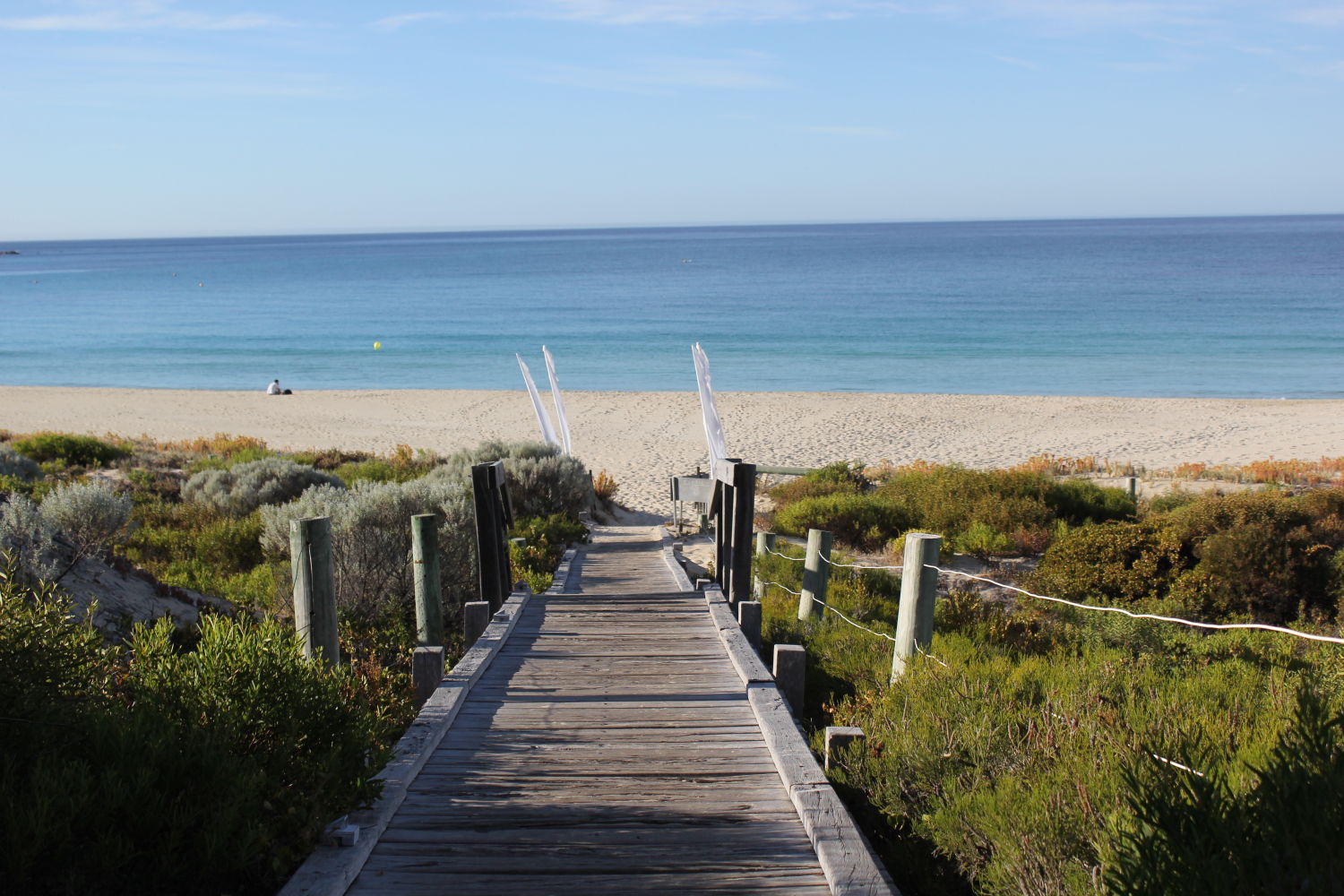 The beach. White, clean, private and beautiful.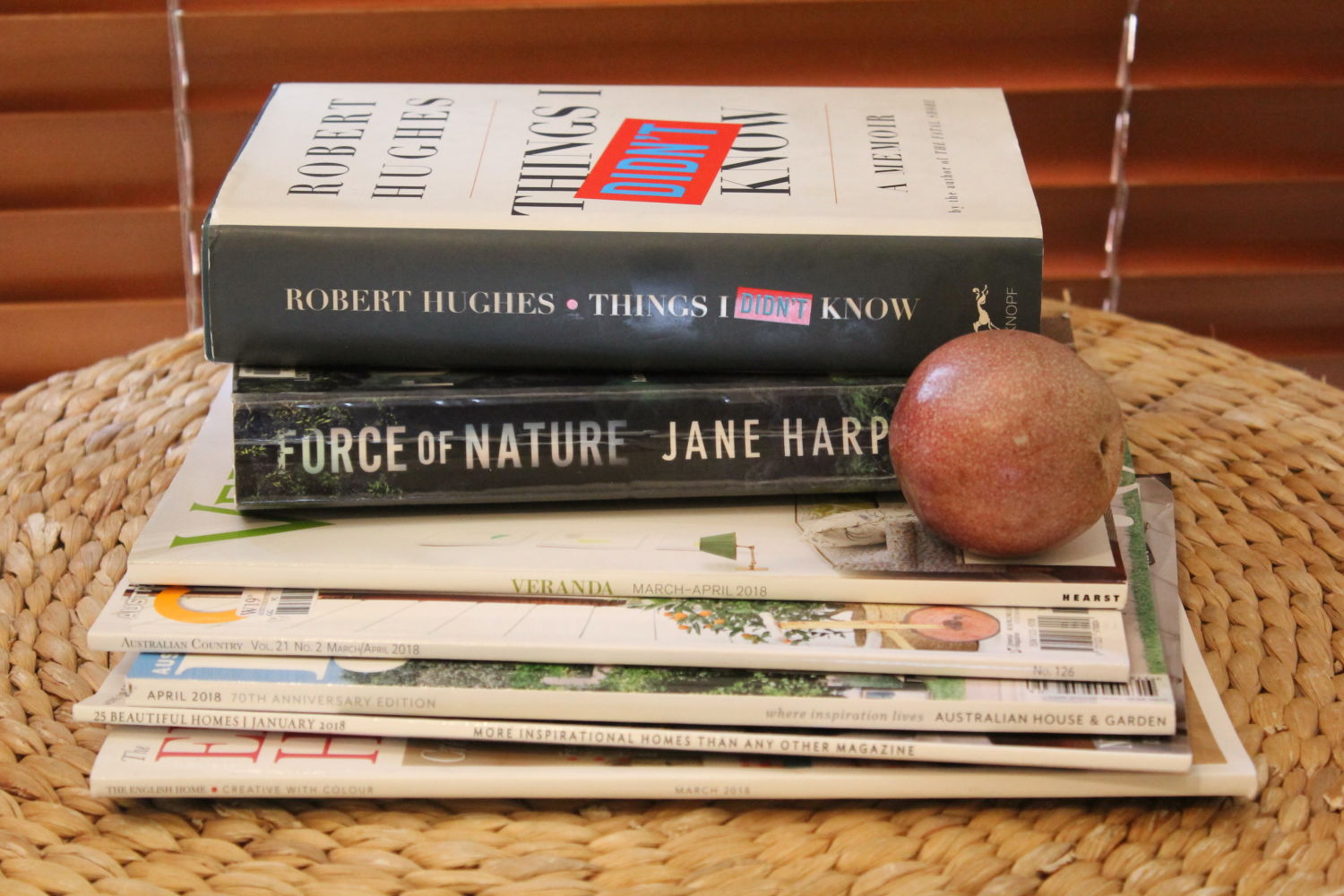 My haul of things to read plus a passion fruit. They are delicious at the moment.
Sand dunes at Bunker Bay Beach.
The accommodation, the staff and the position of the resort were so lovely, as was the breakfast. I really enjoyed the poached eggs, grilled tomatoes, mushrooms and smoked salmon with capers and lemon. My husband also liked the "make your own" muesli. We had villa catering  (room service), dinner from the bar menu and dinner at the restaurant and couldn't recommend any of them. Best to either go to one of the many restaurants in other towns or prepare your own dinner using ingredients from one of the plentiful sources nearby.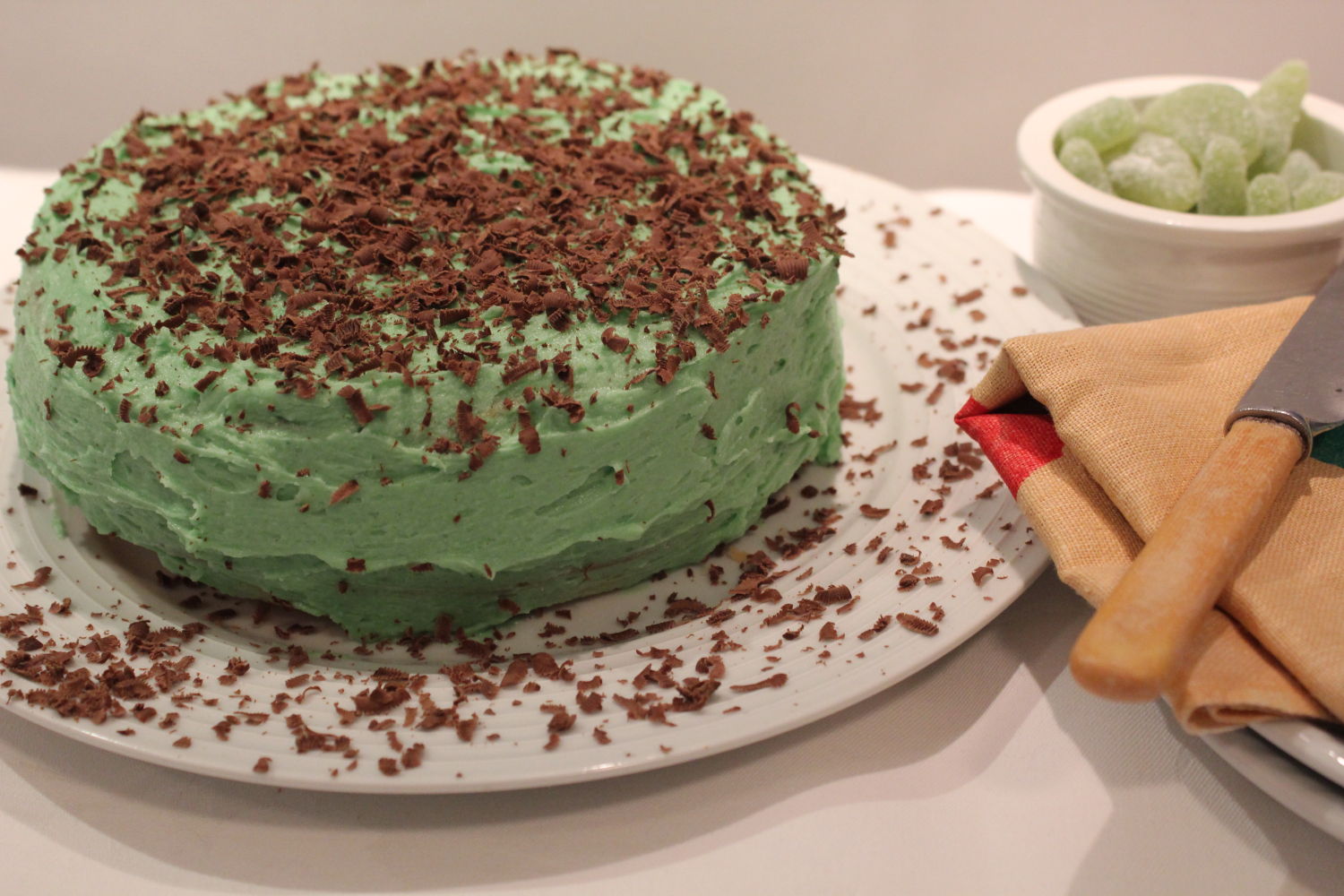 Today is St Patrick's Day. My parents married on this day 68 years ago. We ate a green iced cake to celebrate.
Yesterday was World Sleep Day, intended to be a celebration of sleep but also focusing on how to get more sleep and emphasizing how good sleep is important for well being.