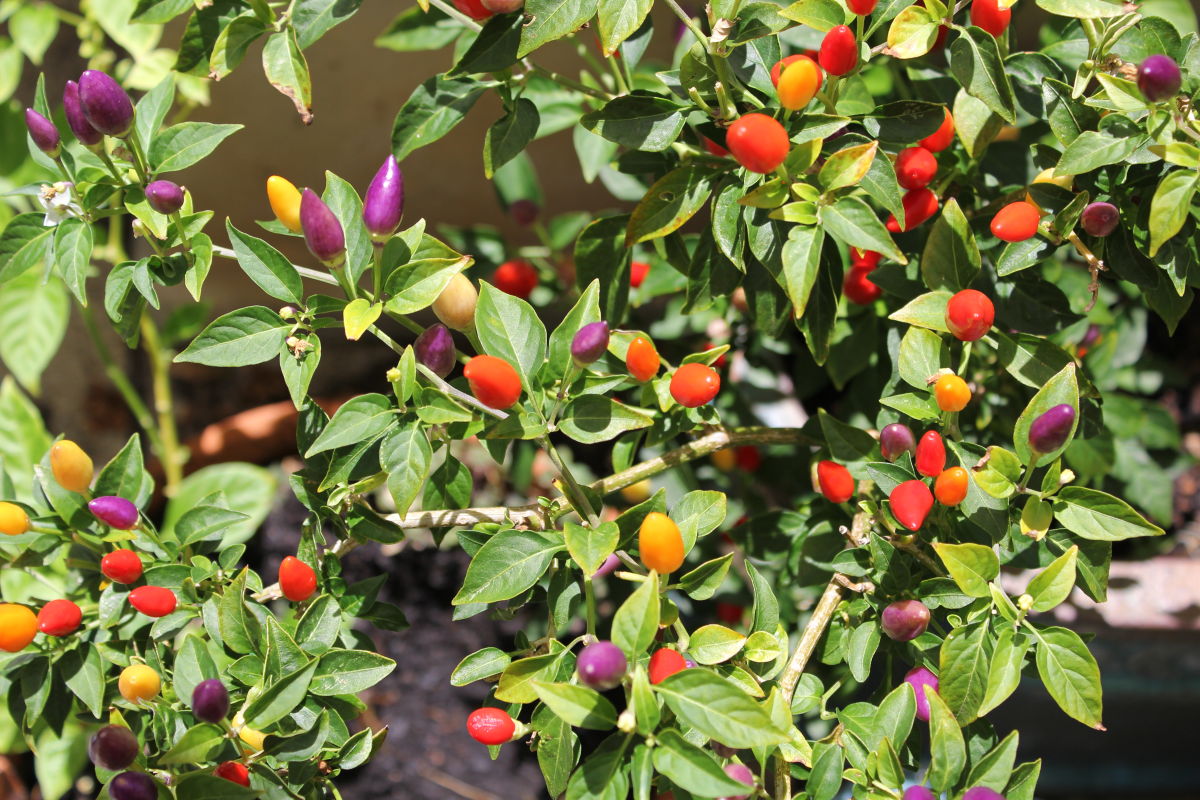 Several sorts of chillis growing in the garden. Above are Numex Twilight Rainbow. They are so pretty but quite feisty!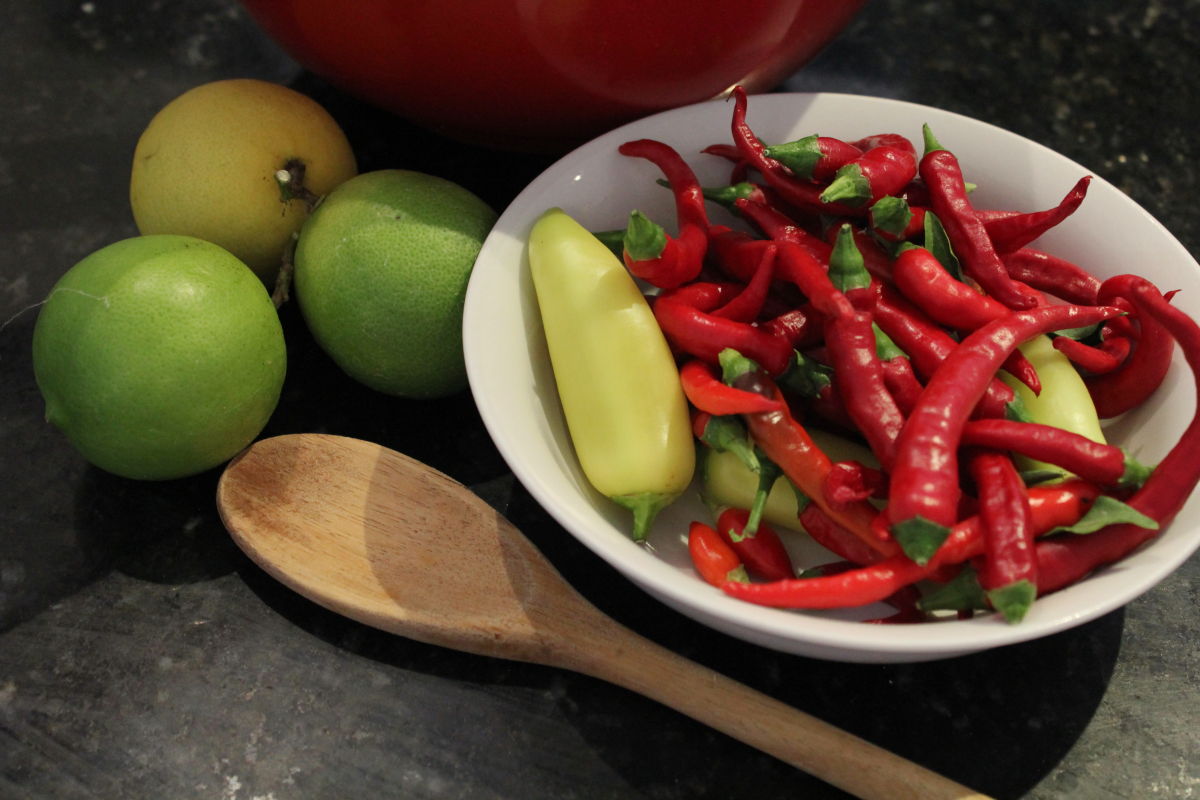 Gathering cayenne peppers to make chilli jam.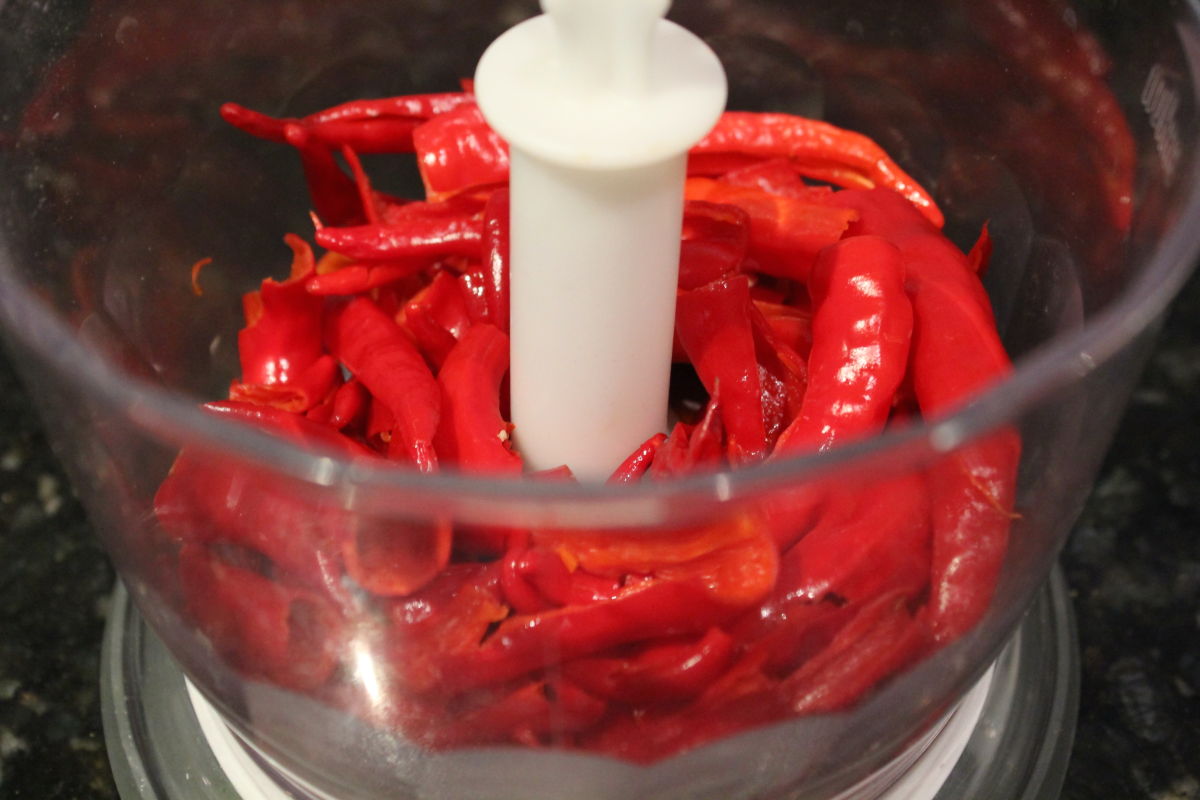 Our son split the peppers and scraped out the seeds, then put the chillis into the food processor.
Processed to a pulp.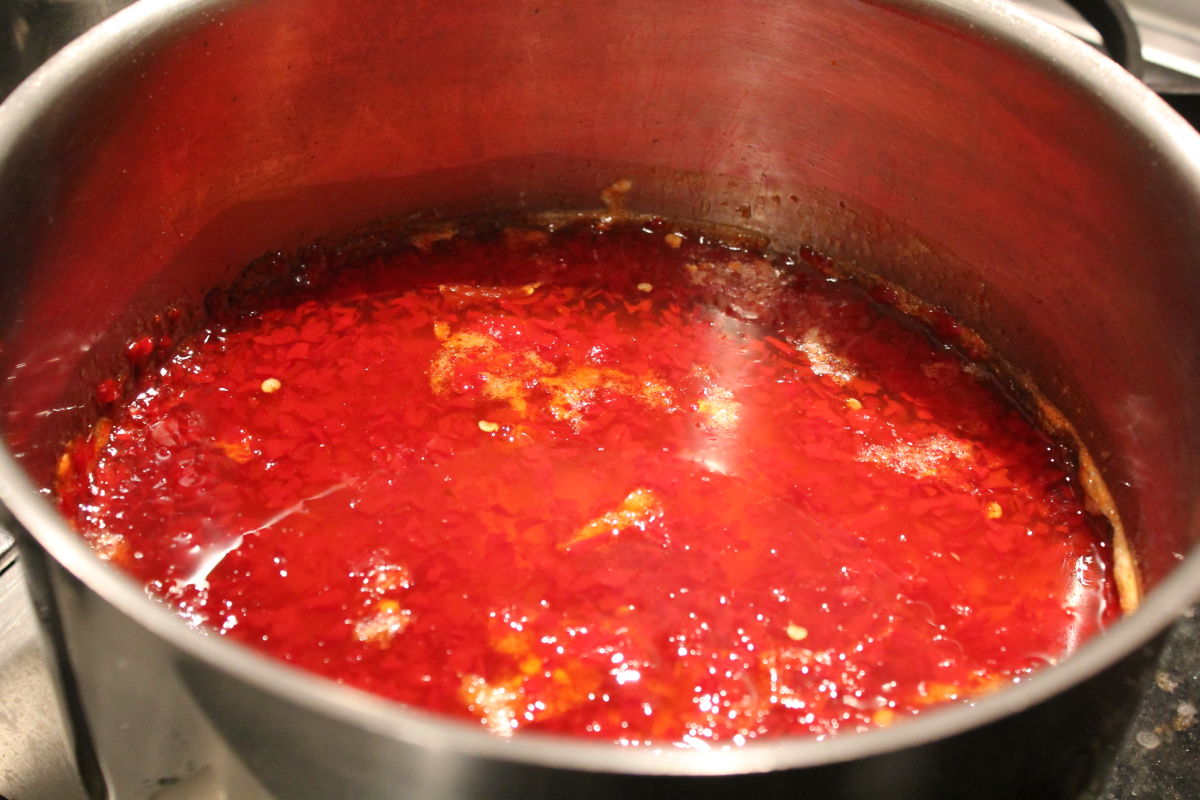 Then cooked with apple cider vinegar, sugar, water and pectin, following Nigella's Chilli Jam recipe.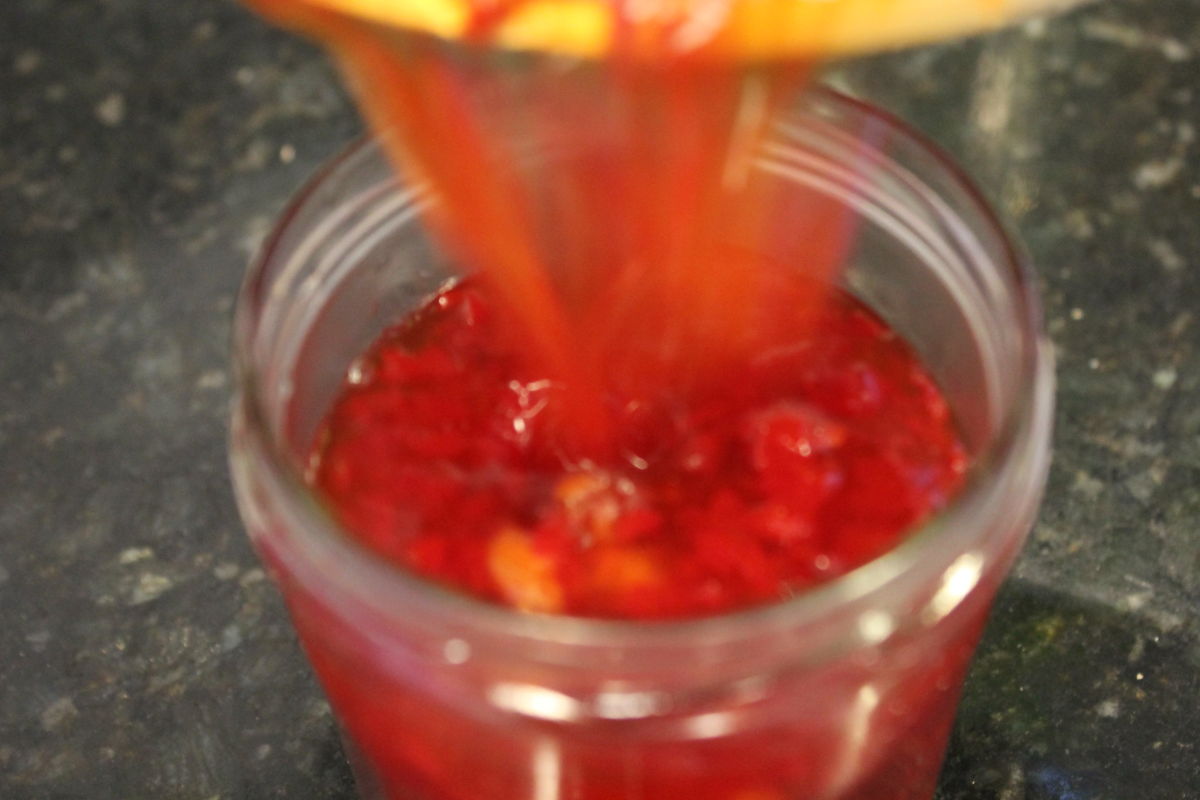 Pouring the jam into sterilised jars. Strong chilli aroma!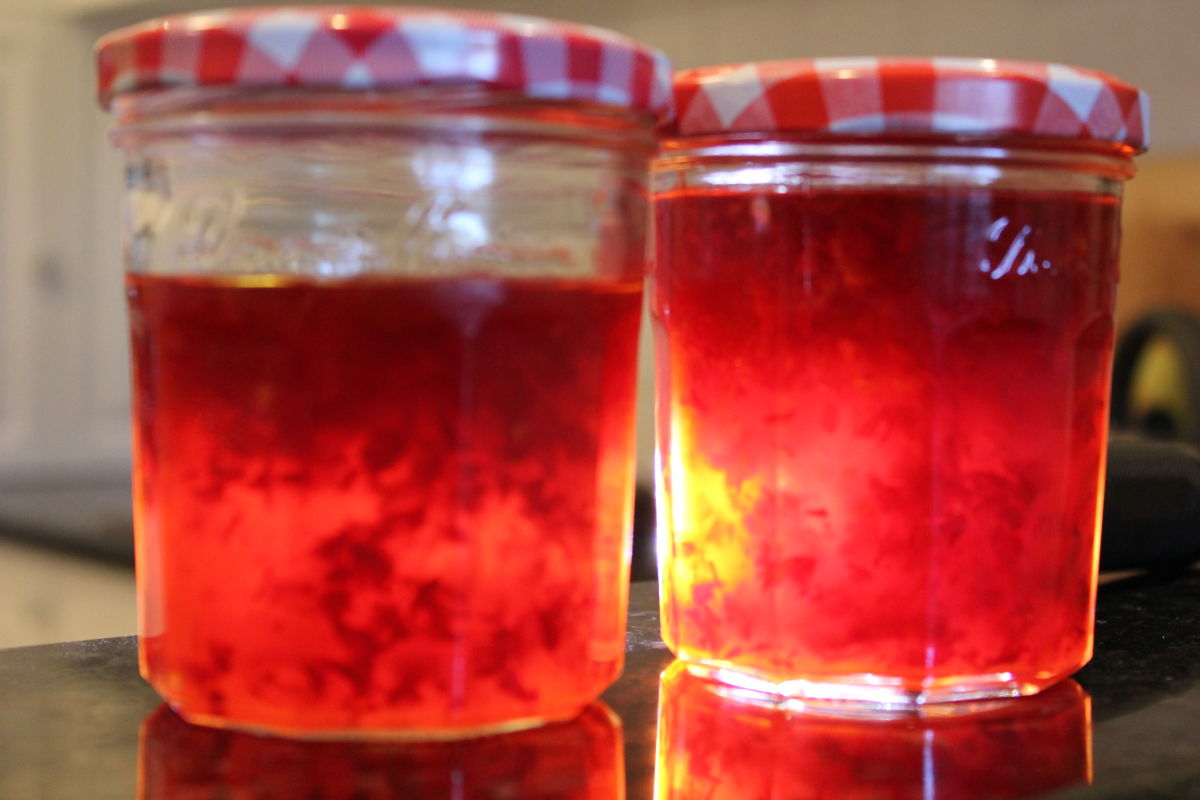 The finished  chilli jam. Very pretty, very strong.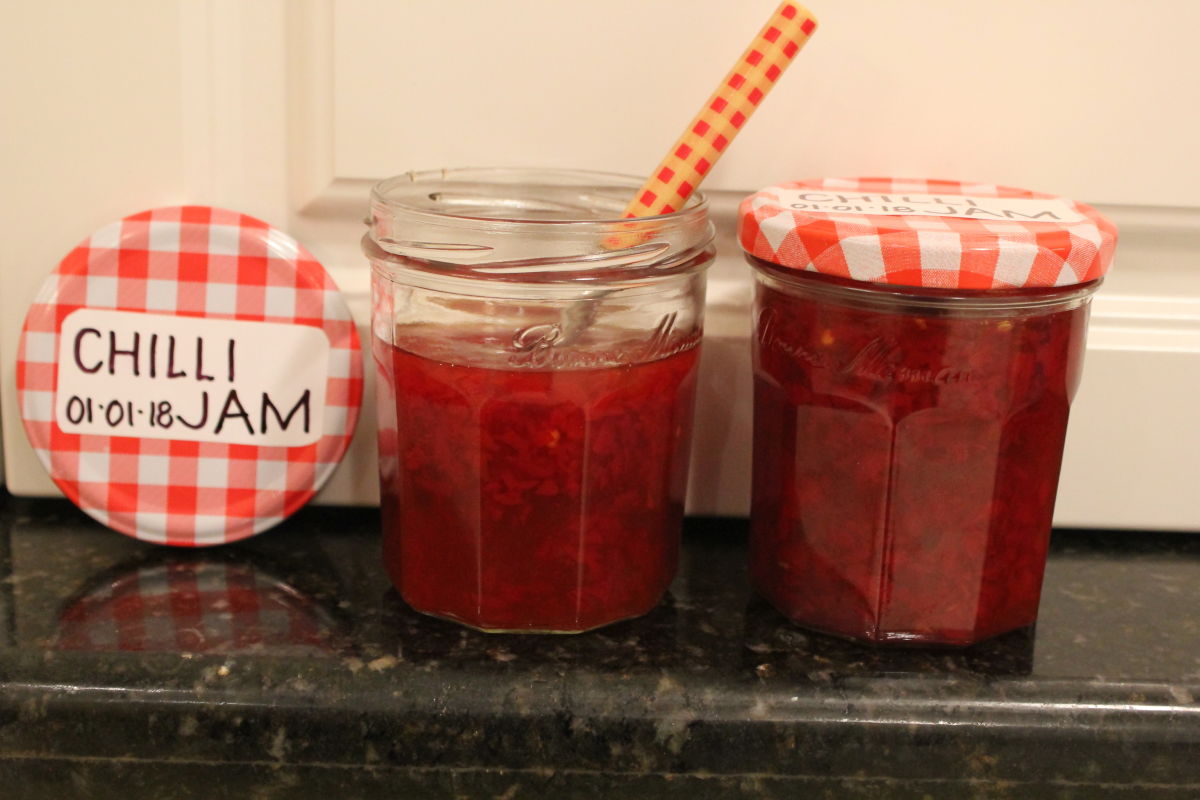 Our son adds the jam to "pep up" lots of dishes.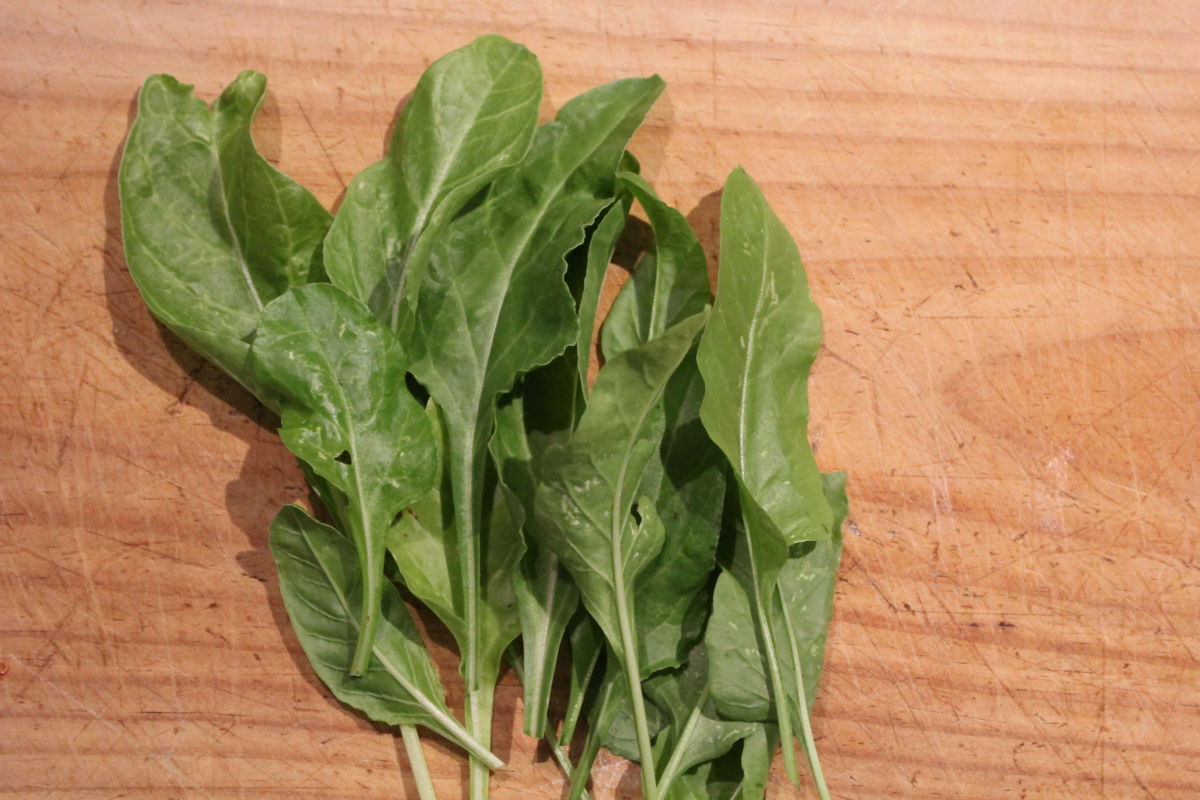 Picked spinach which I chopped and steamed for dinner, adding it to baby beans and diced bacon. Stirred in a jar of pasta sauce and poured it over tortellini.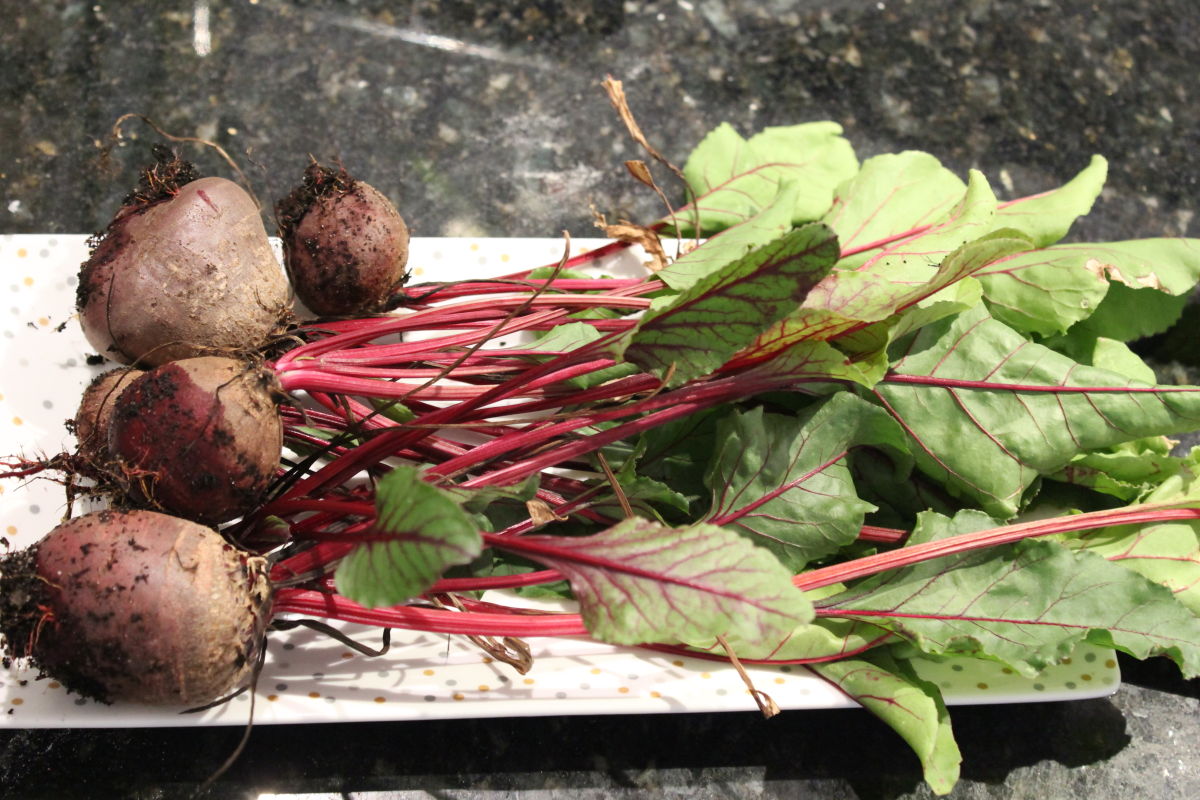 Picked some baby beetroot, then oven roasted them for salad.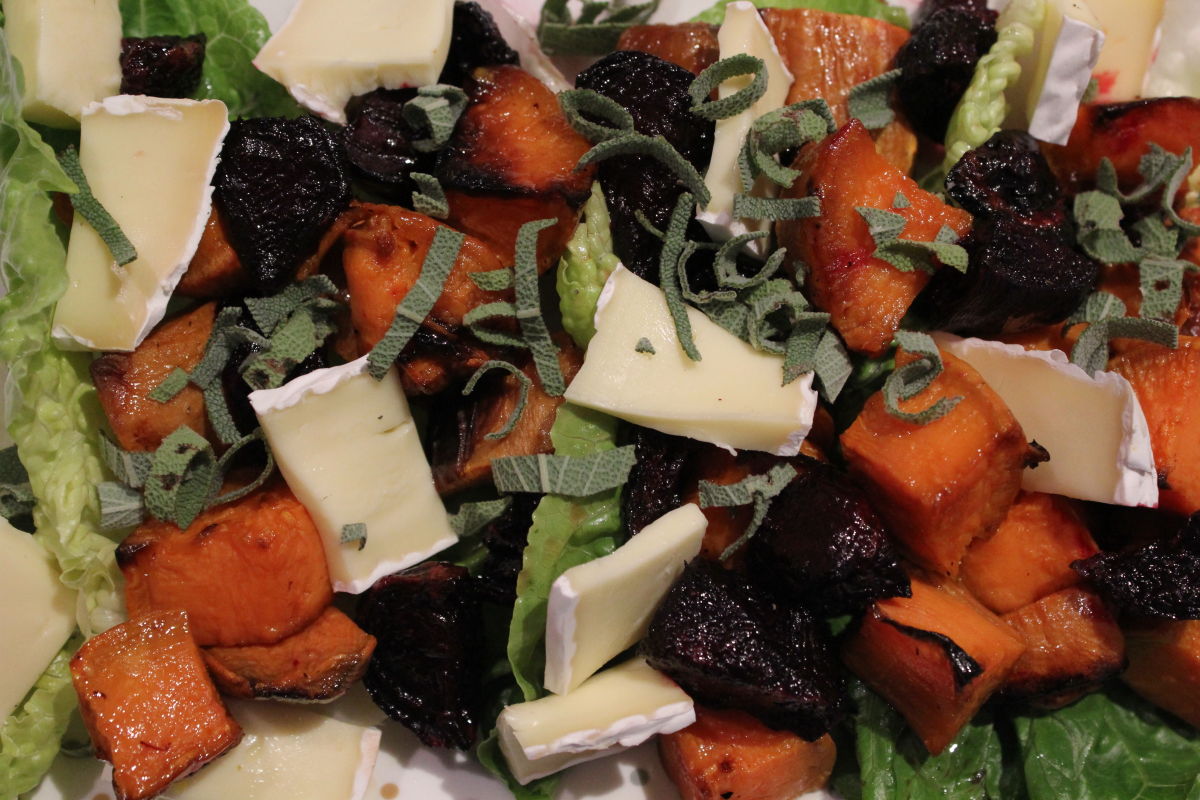 The roasted beetroot with roasted kumara (sweet potato), cos lettuce, thin slices of Camembert, sage from my Mother's garden and traditional oil and vinegar dressing. A delicious salad and worth getting stained fingers preparing the beetroot.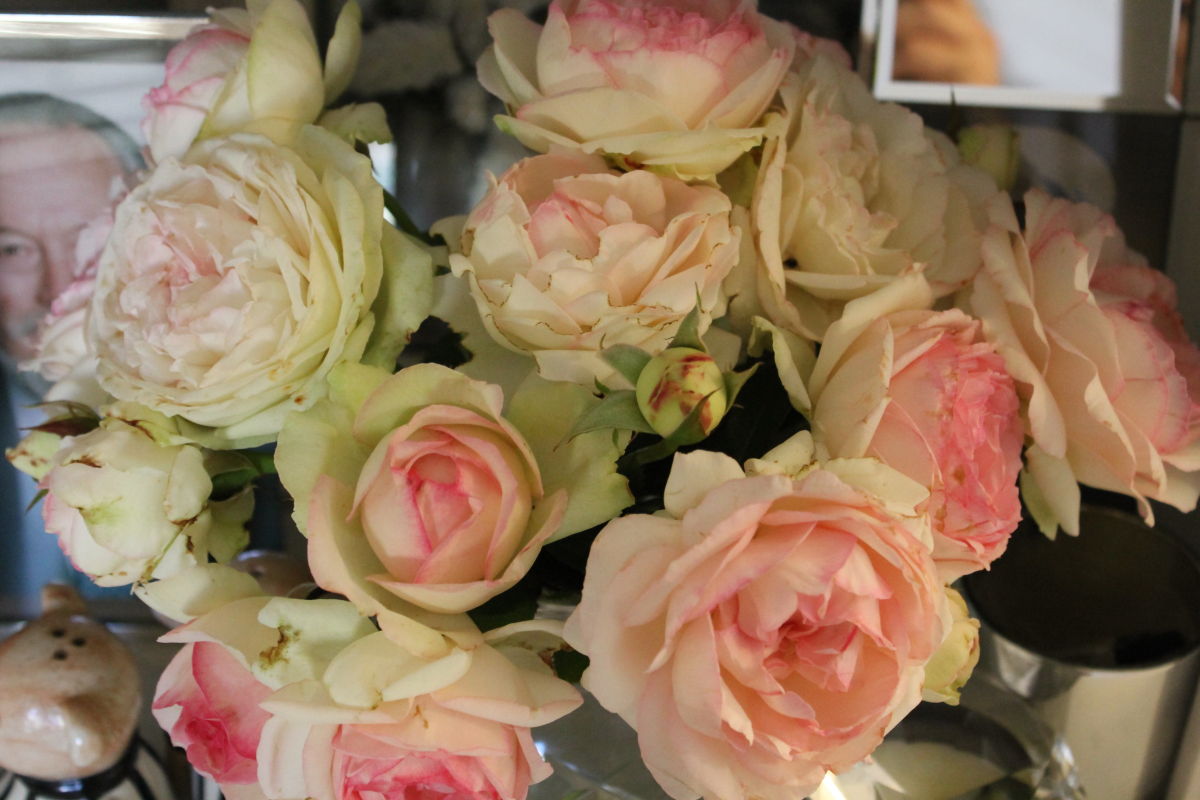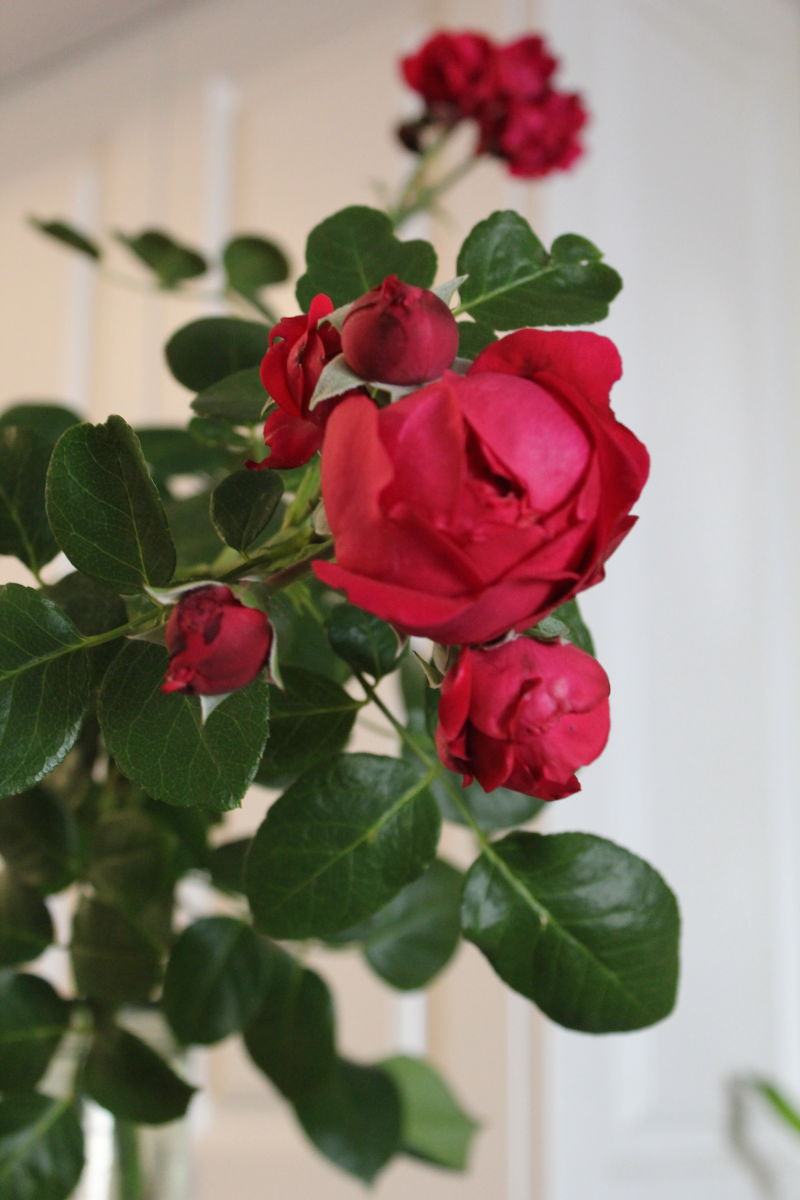 Not edible, but also from the garden, the pink and red Pierre de Ronsard roses are in full bloom.
January  is BRAIN TEASER month, so enjoy a cryptic crossword, play a game of cards, complete the quick crossword in the paper or settle to an online strategy game. I find keeping the rats off the tomatoes sufficiently brain teasing. Let me know what is successful, please.