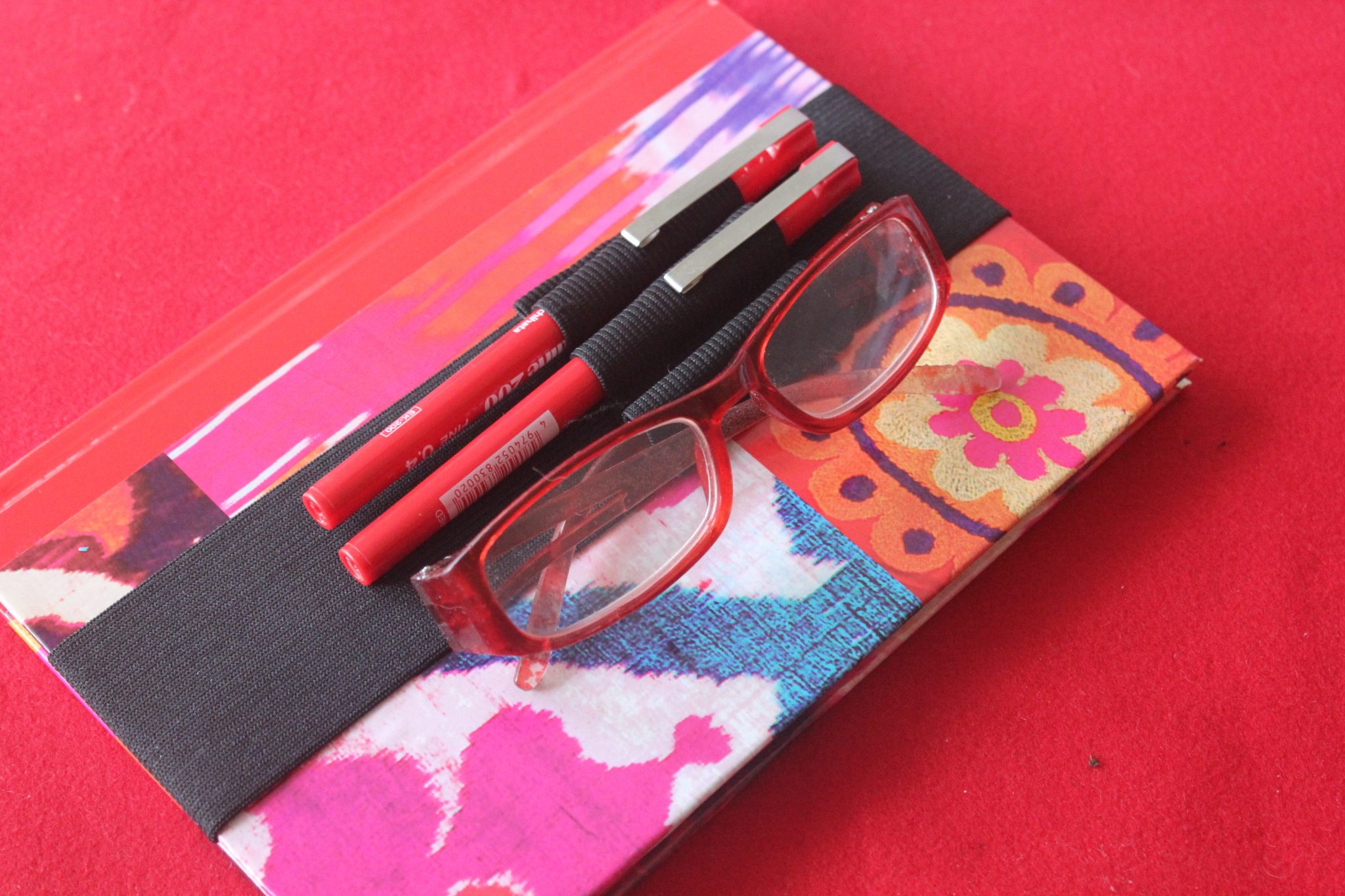 This is the final activity!  I showed you how I covered the journal, then I showed you how I marbled paper for the inside covers and now, I'll show you how I make the elastic holder which slips over the front and holds necessary pens and for me, glasses. This band is so useful! Not only does it hold things but I can easily slide it off my full journal to put it on a new one. It is simply a strip of stitched up elastic. You need:
twice the height of the book you are covering of 5 cm/2″ elastic, plus 11cm/4.5″ extra elastic *
scissors
pins
sewing machine
* I only add a little bit extra overlap as the holder needs to be tight, so that when you sew it together the loop will be snug and firm around the journal.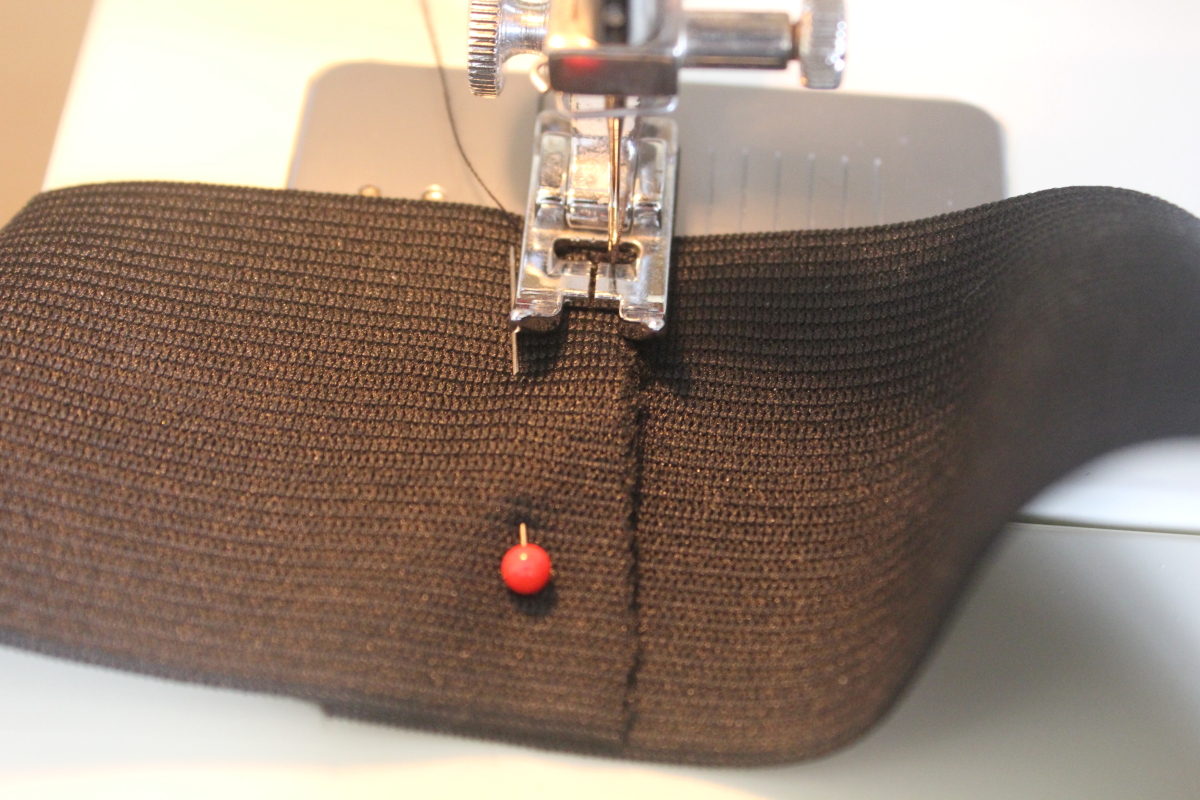 Overlap and pin. Machine stitch.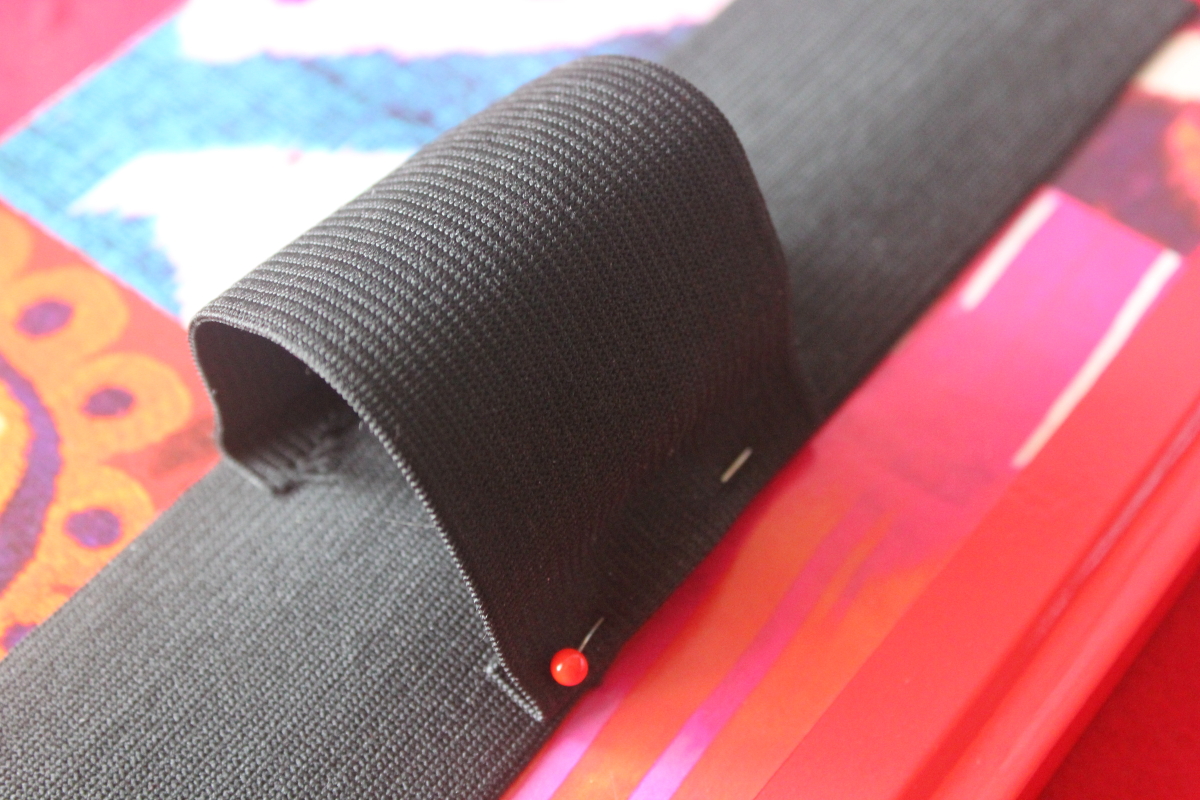 Take the extra piece of elastic and working over the join in the elastic, fold the ends as illustrated, pin down and machine stitch.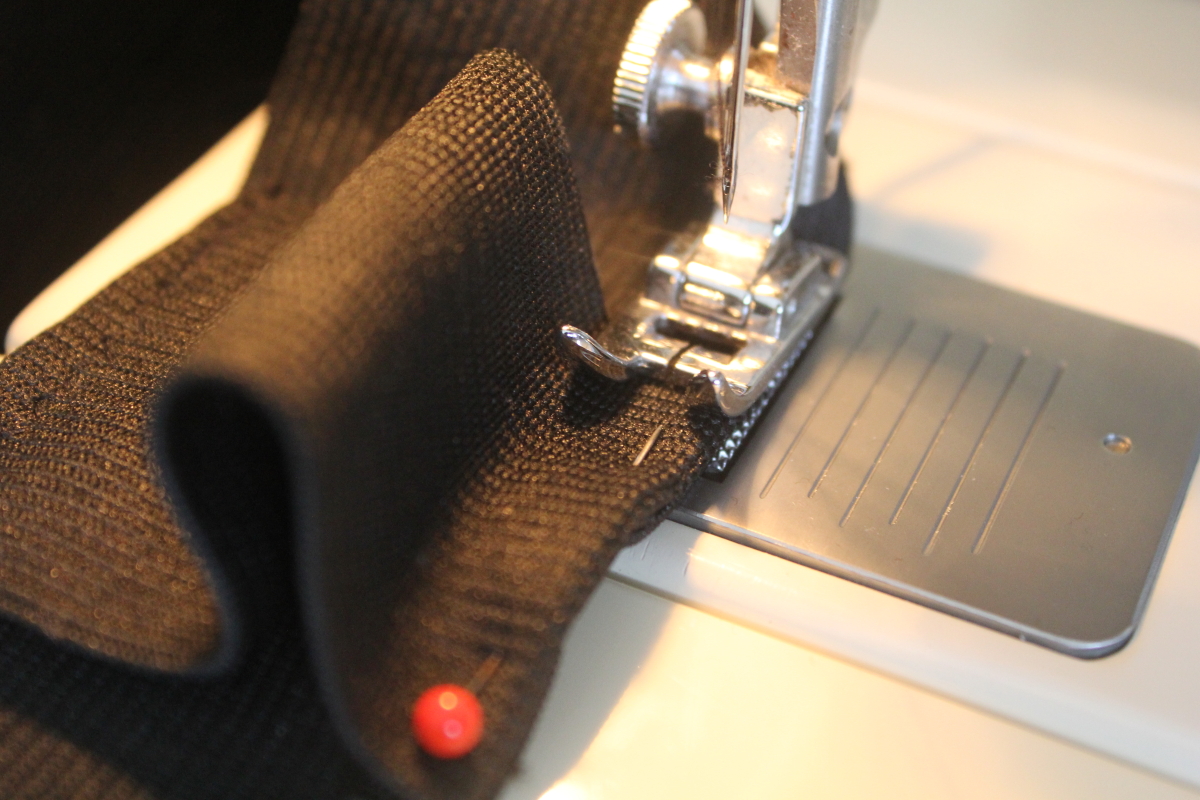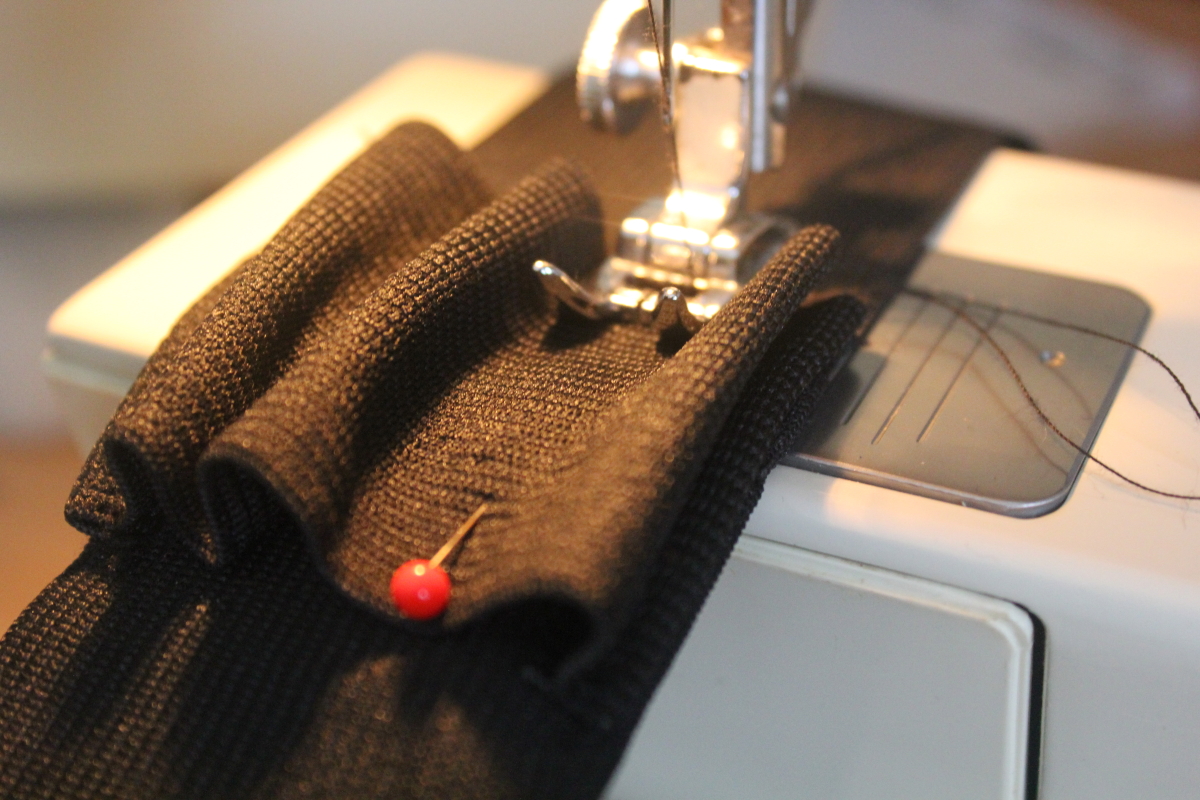 Divide the piece into three even sections and pin down, then sew. I have sewn two channels between each section in the past but now I just use zigzag stitch and it works well.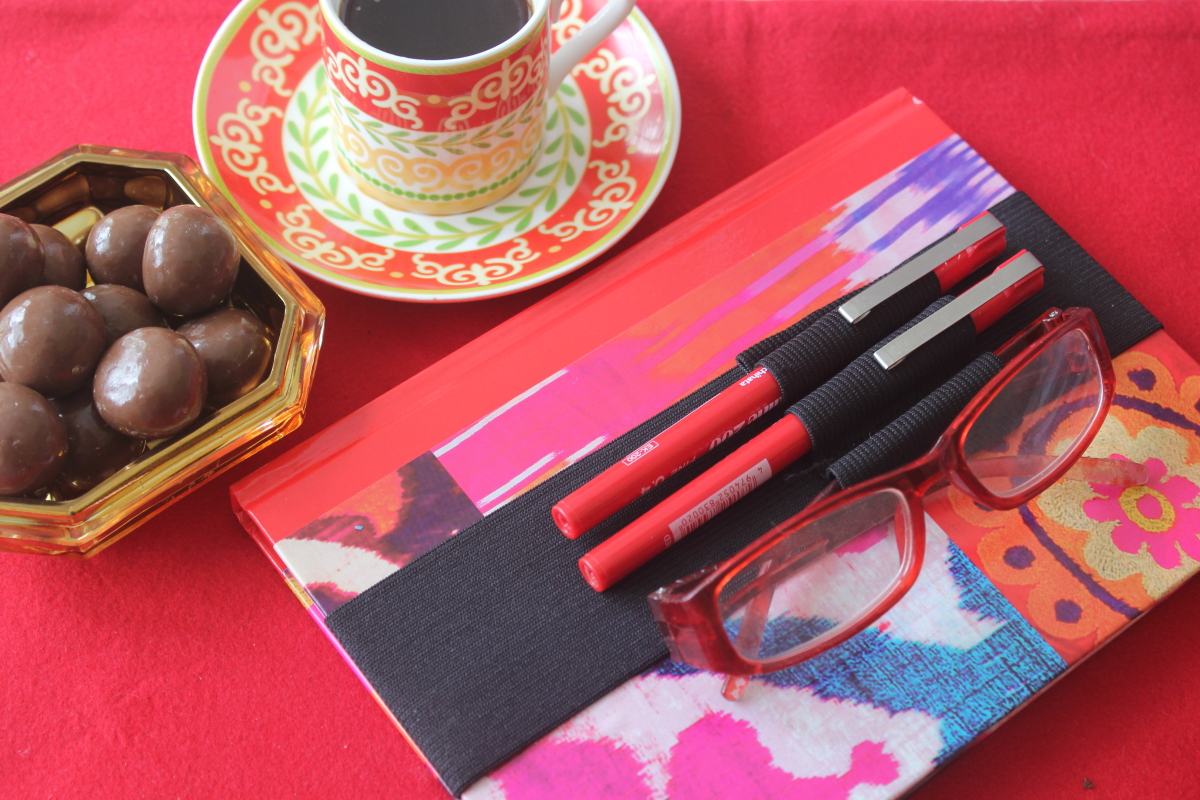 I used to make one section wider than the others but three even sized sections are actually more useful.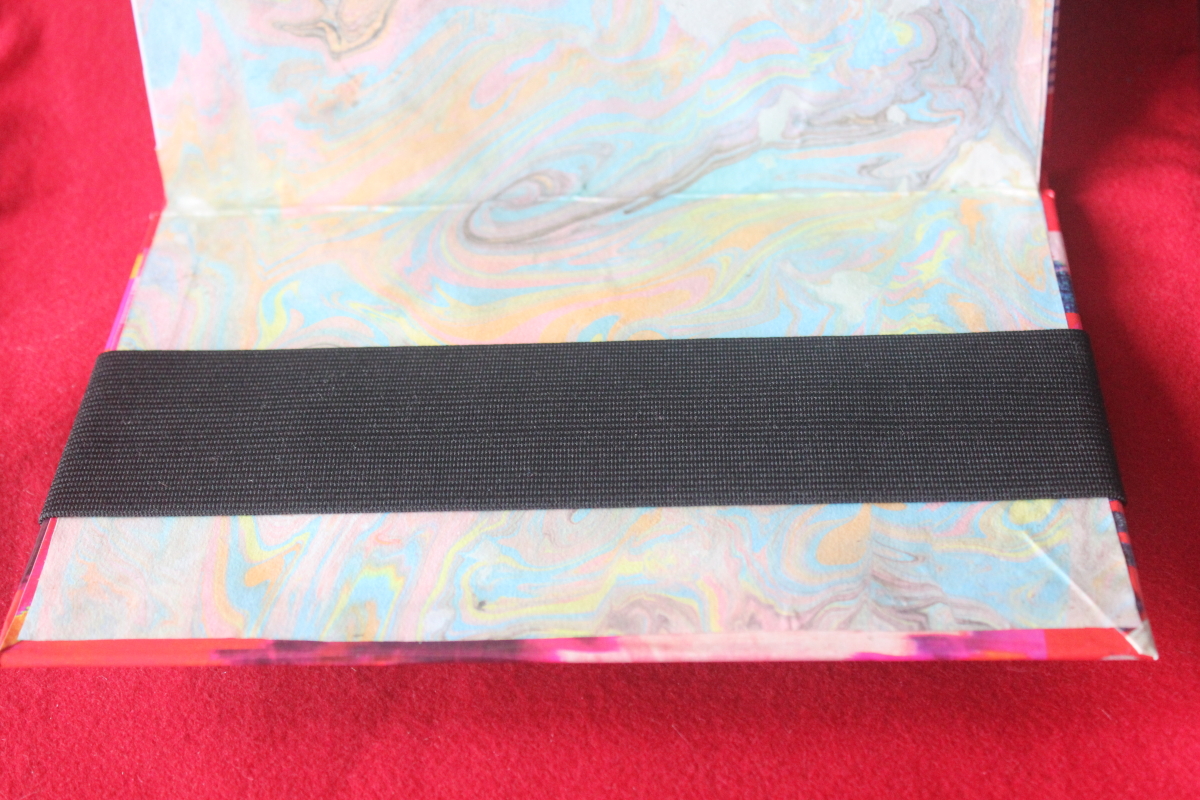 The finished product. These covered journals make popular gifts, especially if covered in paper to match a pregnancy, a journey, even setting up a blog.
I use my journal every day and include a calendar in the back where I can mark times we'll be away, when we have house guests and school terms for Western Australia.
Did you know yesterday was Play in the Sand Day? Here it would be Play in the Puddle Day as we've had more rain than we've had for years! The garden is happy, but the weeds are happier.